The eSports market is growing dramatically. It's especially visible in the USA and Asia. The number of events as well as the prize money, is overwhelming. The teams have a lot of fans. They create a festive atmosphere at every tournament, and it is quite different from the times when gamers played alone in their rooms. Thousands of spectators come to competitions for this atmosphere.
Even though average eSports athletes don't need to be in good shape, there's still some preparation required for participating in a tournament. Just like gamers in https://kiwidads.co.nz/best-payout-casinos-online/, along with gaming skills, they need to pay attention to both physical and mental conditioning. So, what do they do about that?
Practice, practice, practice
It's the first and main thing any player does before a big tournament. It's a necessity to be at a playing peak to stand the chance of outdoing the competition. If you're a single player, training is far easier. If you're a team member, training schedules are quite hard. In both cases, an eSports coach is required. The time you train daily depends on the game.
Reach a peak physical condition
Most eSports pros pay attention to their athletic shape. First off, they focus on endurance. After all, the average CS tournament fixture can last up to 8 hours. Without stamina reserves, you can't be useful for a team.
Nowadays, endurance training is an important component of any eSports training. The targeted physical condition also matters. For eSports pros, good posture, hand-eye coordination, and movable wrists and forearms are of the essence.
Dietary regime
Of course, a dietary regime is crucial. Such pressure during a tournament might cause digestive problems. So, they need well-tolerated food for the stomach, such as smoothies. The food should be balanced; there shouldn't be fast food at all. Every team has a list of fruits and vegetables that the players like.
For the best results, eSports players need to stick to a healthy eating plan in their day-to-day lives. A balanced diet should be observed to maintain peak physical condition. However, the food they consume before the tournament also needs to be considered. The preferable option is high-energy bars that can provide an immediate boost, as well as nutrient-rich smoothies loaded with fruits and leafy greens that keep blood sugar levels steady.
Most tournaments like IT described at https://en.wikipedia.org/wiki/The_International_(Dota_2) are held in the evening, so egamers usually eat a couple of hours before the game. At this point, food must have an anti-inflammatory effect. Broccoli, ginger, and onion can counteract stress and help a player stay mentally fit. What kinds of meat are preferable? Fish and easily digestible ones. As for side dishes, gamers prefer batatas or rice, as they are easily absorbed by the body.
Right before the game, a quick energy meal is important. So, they mostly intake smoothies with berries or bananas as well as energy bars and caffeine capsules. A short break between the game and the game analysis is devoted to eating carbohydrates, such as rice cakes or fruit, to regain energy.
Mental Preparation
The professional level that gamers have reached over the years requires proper preparation for tournaments, just like professional athletes in other sports. Mental performance, regeneration, and nutrition have become quite important lately. That is why most professional teams have team managers, sports psychologists, and nutritionists.
If you look at their preparation for the tournament, you will see that there is no difference from any other professional sport:
Daily hard training that takes a few hours
Discipline
Adherence to certain routines
Regeneration
Pro gamers experience severe stress before the game. Like in any other competition, there's immense pressure to win.
For that very purpose, it's quite important to be focused on the game, drown out the outside noise and be ready to make game decisions every second. Pro gamers should be able to make and execute hundreds of decisions and movements per minute for several hours. It requires a huge mental performance. Such factors as quick response time, strategy, processing of information in a matter of seconds, and reflexes for precise coordination are the keys.
In other words, a winning mindset is another thing you should master for going pro. Mindfulness exercises are pretty useful for eSports players. Including mindfulness practice in pregame exercises is straightforward. Simple breathing exercises can help achieve the required peace of mind. These exercises improve focus on high-stakes situations. That is what makes them perfect for eSports players who need to cut out distractions and concentrate on the objective.
Players also need to anticipate all eventualities. Before a big tournament, both single players and teams need to consider different scenarios that might arise down the road. Players should be able to react fast and respond in a jiff, so it makes sense to have a reflexive repertoire to call upon.
Maintaining focus and being fully concentrated are crucial for success in eSports. Pro gamers prepare for competitions by training many hours a day, working out an iron discipline, and devoting all of their time and energy to the game. Now you understand how important mental preparation and a winning mindset are.
To use all these, gamers should be able to call up their mental potential throughout the game. Of course, this is a great effort and challenge for some players. So, it is hard to underestimate the importance of proper regeneration.
Emotional balance
Another important factor is emotional balance. A sense of satisfaction, good mood, and well-being, which are crucial with such a mental load, are required. That is when melatonin and magnesium, as well as the use of blue light glasses for a good night's sleep, are very important. If gamers go to the gym, it makes sense to include proteins in the diet.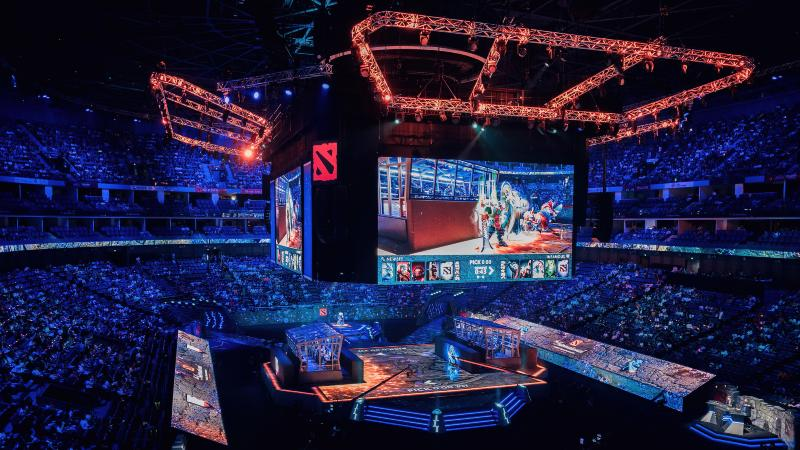 Conclusion
The success of eSports is overwhelming. Its evolution and professionalization are reaching unprecedented levels. Since the Asian Olympic Committee included eSports in the program of the Asian Games in 2022, it is only a matter of time before it will be included in the program of the Olympic Games. So, let's see!
Was this article helpful?