Almost a decade back, the online world realized the importance of responsive website designs and mobile apps. Millions of internet users started using mobile apps over desktop versions. Development in smartphone technologies made it possible for users to enjoy advanced features of websites and platforms on their phone browsers. Businesses invested in dedicated mobile apps so that users have one-click access to their desired features.
The very first online casinos had web versions only. Users had to use a computer or laptop to access their favorite games. In the modern age, consumers love portable tools and the flexibility of accessing their required resources from anywhere. So, it became inevitable for online casinos to have mobile apps and websites that can be used on any type of device or screen size.
What is a Responsive Website or Mobile App?
Any website or mobile app that offers optimal viewing and interface on different devices of varying screen sizes is known as a responsive website or mobile app. The prime purpose of this approach is to develop digital solutions that can automatically adjust to the screen size of any device. Users don't have to adjust the website as per the screen size; backend coding makes all adjustments automatically for the users. Here are some key features of a responsive website or mobile app:
Flexible Layouts
Media Queries
Images and Media Optimization
Viewport Meta Tag
Touch-Friendly Interactions
Cross-Browser Compatibility
Progressive Enhancement
Users get to enjoy a seamless user experience as they don't have to zoom in or out to adjust the screen size. Minimal scrolling makes it easier for users to navigate through the platform. Online casino apps should be optimized for all types of devices so that users have one-click access to their favorite games, features, and bonuses.
Why is Responsive Design Important for Gambling Apps?
The gambling industry has seen major changes with the rise of online casinos. Users can go through https://gry-hazardowe-zadarmo.com/kasyno-online/ to find online casinos that have responsive designs of their apps and designs. All of these casinos can be accessed from a mobile browser, even if a dedicated casino app is not available. Emiliana Rostowicz always recommends choosing an online casino that has a responsive design. No user would like to experience the struggle of using a website that is hard to navigate for the desired materials. As per Emiliana Rostowicz, here are some points that will help you understand the importance of responsiveness to online gambling platforms.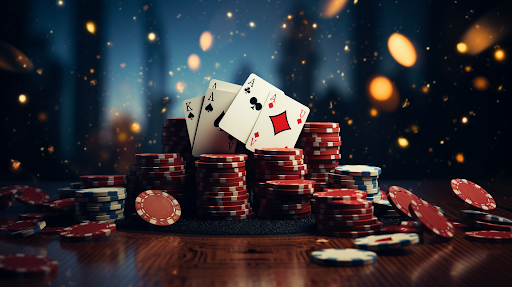 Enhanced User Experience
User satisfaction is an important factor for any business. For online businesses, user experience determines the level of user satisfaction. If your clients are having trouble finding their required item or product, how are they supposed to remain your loyal customers? A responsive website or app can easily adjust as per the screen size of the device.
A visually appealing interface is offered to users without them having to adjust any type of manual settings. Effortless navigation of the app or website helps them find their games easily. All features are easily visible to users, and players can view all types of information they need to know about the game.
Search Engine Optimization
All businesses compete for higher ranking in search results. Users are more likely to choose a website from the top search results. Marketers use search engine optimization techniques to make their websites and apps more optimized for the search engines and users. Any app that is better optimized with responsive design is more likely to rank higher.
When users don't find their desired data or material on the site due to navigational challenges, they abandon the site and never come back. Search engines take it as a major problem and start showing websites with responsive design and better optimization. If you want better SEO benefits for your online casino website, you need to have a responsive design for all devices.
Improved Accessibility
A responsive mobile app or website should be accessible to all sorts of users without any limitations. Online casinos attract players from different age groups; some use mid-rangers, while some have highly advanced smartphones. A responsive online casino app will offer an equally enjoyable experience for all of these devices. From downloading the casino mobile app to enjoying their favorite casino games, they won't have to worry about the screen size and dimensions.
Branding and Design
Marketing tactics are changing, and businesses have to focus on factors that were overlooked in the past. Having an outclass product or service is not enough for the success of an online business. Brand image determines the reputation of your business in the consumer market. Consistent online branding is vital for the success of your online casino company. Here are some factors that are considered important for the brand image of an online business:
Logo and Visual Identity
Website Design and User Interface
Consistent Brand Messaging
Customer Reviews and Testimonials
Social Media Presence
Quality of Products or Services
Customer Service
Online Reputation
Marketing and Advertising Strategies
Having the same website design with a responsive layout will help your business build a uniform identity across all channels and devices. This adds a sense of reliability for your users, and they can trust your services.
Easy Adaptation of New Technologies
Static website design cannot entertain new features and options. New games and options are added to online casinos on a regular basis. Every game has a different layout and visual elements. Without having a responsive website design or mobile app, it is impossible for casino companies to add new games and features. A one-time investment in the responsiveness of the platform can offer convenience and ease in the long run.
Final Verdict
Responsive design is vital for the success of online casinos, but it is not the only thing to focus on. There are complicated key players that help to create successful online casino platforms. Understanding and catering to the demands of the users is very important. From offering a smooth user experience to entertaining users with generous bonuses and rewards, every little effort matters.
Was this article helpful?