The internet is now a necessity that everyone needs, making life without it difficult. It is no longer a luxury like it once was. Having said that, students today are looking for internet services that are affordable and won't break the bank. The student packages from Xfinity offer excellent value for your money and several added benefits. To qualify for the student prices and benefits, you must simply state that you are an American college or university student.
Running on a tight budget can be difficult, and not everyone can afford all of life's necessities. In addition to offering standard internet speed tiers, Xfinity now offers Internet Essentials from Comcast, a subsidized service created especially for students with limited financial resources. Depending on the download and upload speeds you need, there are many alternatives available with the various speed plans.
If you want to know more about how to qualify and get student internet from Xfinity, simply call Xfinity customer service and send your query to their official customer services representative. Besides that, here is everything you need to know about the Xfinity student plans and the benefits that go along with them.
High Data Capacity
A monthly data allocation of 1.2TB is included with each Xfinity Internet deal, which is more than adequate. Being a student, the data allocation is plenty for you, and even if you go over the limit, you won't have to pay for more data for the first full year. The majority of Xfinity subscribers, even those with large families, never go over their monthly data limit. Even if you use the internet for extracurricular activities, the data allocation is plenty.
Fast Internet
The speed offered by an internet service is among its most crucial features. As we have already stated, Xfinity is one of the fastest packages available, consistently delivering download and upload speeds that are advertised or even faster. There is only one-speed tier available when selecting an Xfinity service for students, and it is either 50 Mbps or 100 Mbps.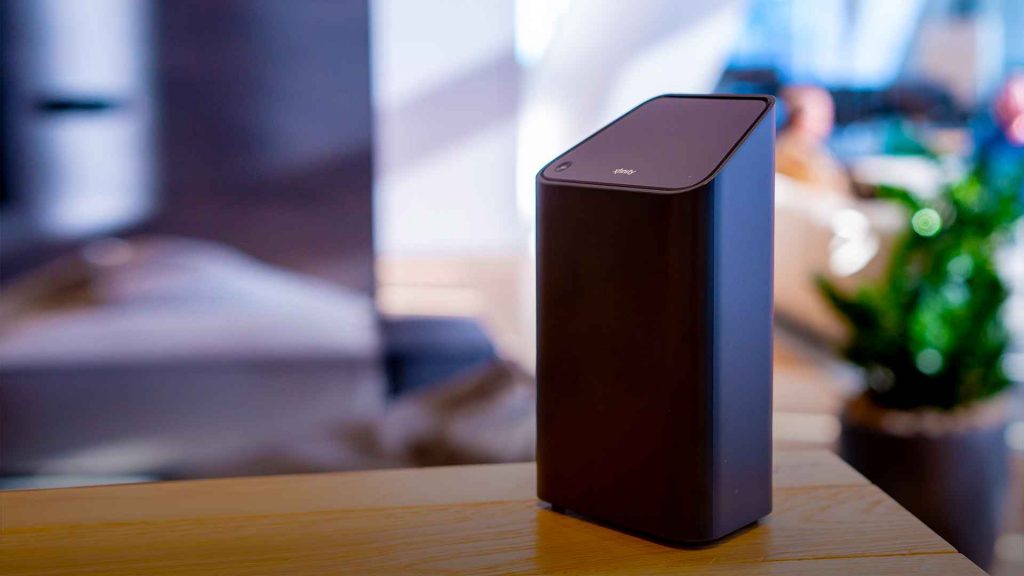 Even if the speeds vary depending on where you are, they are more than sufficient for studying and learning. Students can comfortably do their academics, learning, scrolling, and extracurricular activities at this speed.
Affordability
In terms of Xfinity Student packages, the internet provider is already quite cost-effective and offers the best value. People receiving public assistance through programs like Housing Assistance, National School Lunch Program, Medicaid, SSI, SNAP, or any other can use Internet Essentials by Comcast's internet packages and gateway equipment at no additional cost.
In addition, even if they don't have a government program, the student plans are quite reasonable and include tons of other features, which make things incredibly convenient for them. Proof that you are a student is all that is required to qualify.
Xfinity is Reliable
The dependability of Xfinity's services is one of its best qualities, and everyone praises it. Consumer reports indicate that Xfinity has been among the most dependable internet service providers. It has a reputation for providing the exact speed that is advertised, possibly even faster, and nothing less, allowing you to depend on the Xfinity internet speed and complete your coursework uninterrupted.
Visa Prepaid Card for Students
After signing up for any of Xfinity's student offerings, you will receive a Visa Prepaid Card valued at up to $100 as part of the student deals. The gift card is mailed to you within 3 to 4 weeks of signing up for your student deal, and it is good for up to 180 days after that.
You save a ton of money when you move your phone to Xfinity and get to keep the new sim and phone number. By switching, you will also receive a free $200 prepaid card without paying activation fees because the sim card and setup instructions are shipped to your house.
On The Go Internet
You go out a lot as a student, sometimes with friends, sometimes to work, and sometimes to catch the bus. In addition to the Visa Card and TV device, you can use the outdoor free Xfinity internet WiFi hotspots, which are extremely safe and accessible through the hotspot app if you have any of the company's internet packages. You have access to WiFi almost everywhere, thanks to millions of free WiFi hotspots that Xfinity has installed across the country.
Flexible Contracts and Term Agreements
The fact that Xfinity does not make a big deal out of contracts, terms agreements, and invoicing procedures is another thing that we like best about them. The terms and agreements are quite flexible and allow you to use the internet either at a promotional rate or if you sign the agreement and decide to use the service for a long time because the billing is paperless.
You do pay the usual fee if you decide against the term agreements, but the good news is that you are not required to pay anything extra if you decide to unsubscribe.
Additionally, you have the 30-Day Money Back Guarantee to evaluate the service. You will receive a refund if you cancel your subscription within 30 days, even if it was purchased at a discount.
Final Thoughts
The Xfinity offers are certainly quite helpful, especially for students receiving government aid and those from low-income families, but they are also advantageous for any person who is enrolled as a student anywhere in the service areas.
In addition, Xfinity's internet plans are very beneficial and offer great value without additional promotions. All thanks to all the extras they include, such as the free Peacock Premium, xFi Gateway, free countrywide WiFi hotspots, the Xfinity Flex 4K TV streaming box, and much more
Was this article helpful?