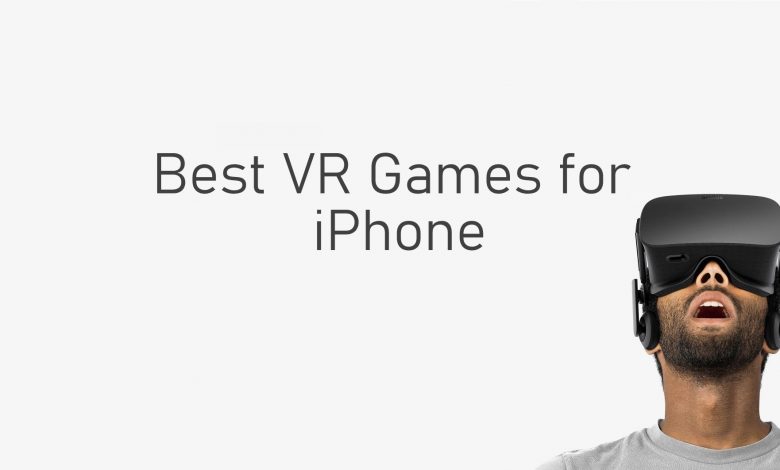 VR games is no more an Android thing as iPhone now supports a large number of VR games. Whether you have Apple iPhone 5 or iPhone 11 Pro, you can possibly play VR games. There are indeed a good number of VR gaming apps available for iPhone and we have revealed those titles here in this article. Experience 3D gaming now on your iPhone provided you have got Google Cardboard or any other compatible viewer. It may be anything like Noon VR Pro, Carl Zeiss VR One, Merge VR, etc. If you don't want to randomly choose and try out all the VR games on the iPhone, then the section is just for you.
Best VR Games for iPhone
The top list of best VR games for iPhone title includes,
InCell VR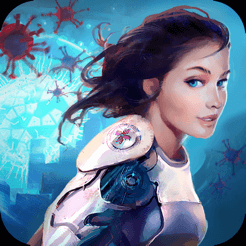 Those in love with action-packed racing can choose InCell VR app. It is one of the best VR games for iPhone and is available for free. InCell VR is a mix of strategy and science where you will deal with the never-ending war against the viruses in the unusual micro world. The player has to work in such a way you save the cell from the destruction. You will improve your skills upon getting to know more about the cell structure and organelles functions. You will experience a comfortable VR experience with this VR gameplay.

VR X Racer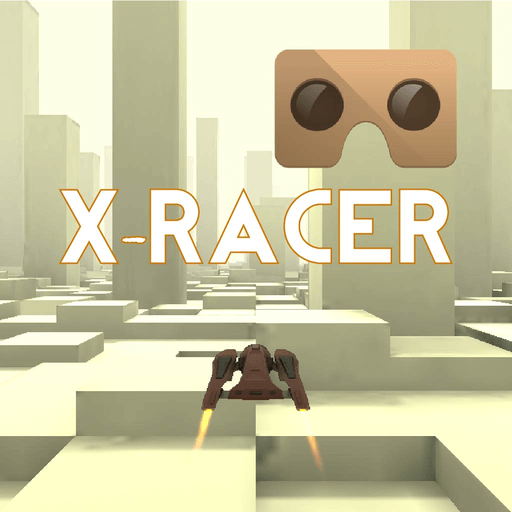 Yet another best VR game to play on iPhone includes VR X Racer app. It is a universal fast-paced racing game in which you need to lead a team. They must work in such a way to safeguard the earth from the UFO spaceship attacks. You should use lethal weapons and destructive missiles to destroy the enemies while still avoiding the obstacles around. This space racing game is easy to learn and play while difficult to master. As a player, you should tilt the head left or right to move side by side to weave through the obstacles. It becomes more difficult if you want to reach a high score.

Fractal Combat X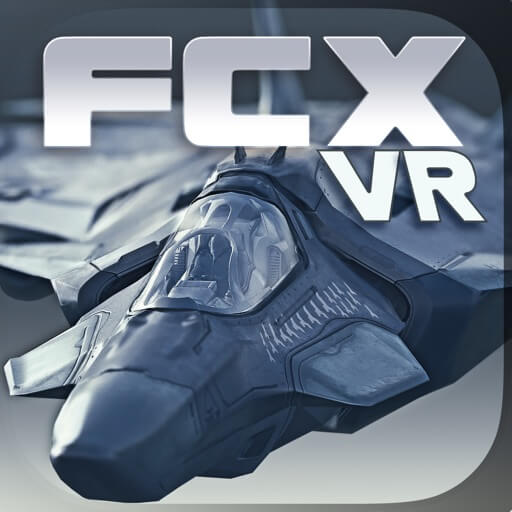 Get involved with an action-packed fight game in a VR with Fractal Combat X. It is compatible with iPhone and you will get a top-notch 3D graphics with VR support. Fractal Combat X is an intense progressive gaming app with fast-paced arcade flight combat action. The player can choose between an ample number of vehicles, upgrade system, and improved 3D graphics. There are dozens of missions available in the Story mode of this game. Further, you can explore about six worlds with randomly generated new missions every day.

Romans From Mars 360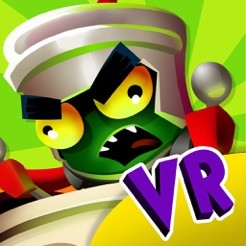 With Romans From Mars 360, you will be playing a tower defence VR game on your iPhone. It is not only the best but is also an addictive gaming app based on VR. As a player, you take the role of a Roman soldier. You along with along soldiers should invade the Martian army. Romans From Mars 360 lets you use your free hand movements to launch the arrows. Otherwise, you can make use of your potential elemental powers like ice, fire, lightning, earth, etc., to destroy the enemies.

Zombie Shooter VR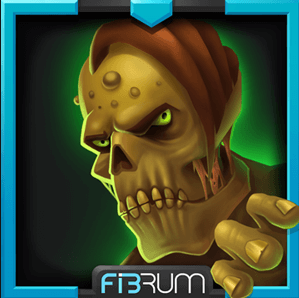 Experience a world after apocalyptic with zombies in Zombie Shooter VR game on iPhone. This VR game has bloodthirsty zombies around you and you should start this game with a weapon. The gameplay has lots of weapons and you should initially choose your pick. Then explore the deserted subway tunnels to battle against the zombies. Zombie Shooter VR is ultra-realistic and you will experience a 3D VR world with crafted sound quality with best in class graphics.

Sisters – A VR Ghost Story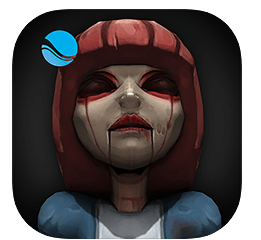 If you want to experience horror gameplay in the VR environment, then choose Sisters – A VR Ghost Story app. It is designed especially for those mobile VR gaming enthusiasts. As a player, Sisters gameplay will let you watch the terror unfold around you in a 360 degree visual with audio. The players can use simple look based controls to easily pick and play the game. Just look around the digitally painted environment and experience the horror in a stereoscopic 3D.

InMind VR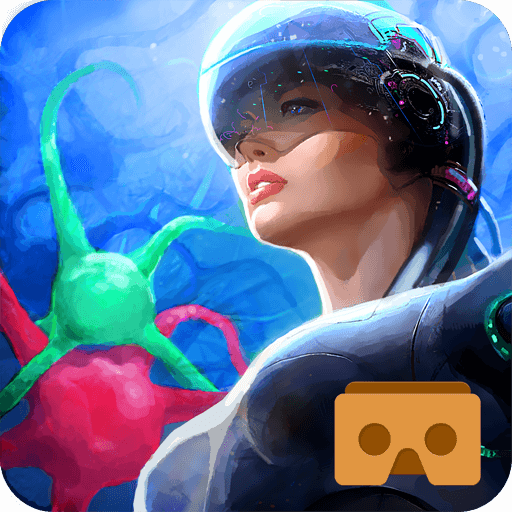 iPhone users can take a short adventure with InMind VR, one of the best VR games. It is a scientific game with arcade elements. As a player, you should experience the journey into the brain of a patient and search for the neurons that cause mental disorder. So, you will get into the micro world as a miniature to know about the human mind. Playing InMind VR on the iPhone is simple and you will experience the human brain in a new way.

Star Chart VR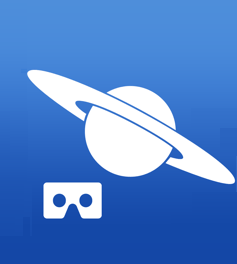 Explore the solar system in a VR environment with Star Chart VR app. It is the best VR game app for iPhone where you will be able to take an adventure to see the solar system, the Sun, the moon, night sky and stars. Star Chart VR app gives you the real-time simulation of visible planets and stars just like seeing from the Earth. You can explore 88 constellations, 3D solar system, major moons, and much more.

Hidden Temple Adventure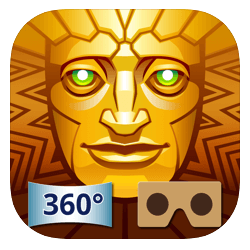 With Hidden Temple Adventure, you can take an adventure, look for the mystery and riches in virtual reality. It is an immersive VR game app for iPhone in which you should escape from the ancient temple before it becomes a tomb. To start the game, you should take your survival kit and mosquito spray. The gameplay can be controlled by the classic point and click method to collect and combine items. With these items, you can solve tricky riddles and thereby find the secret chambers. This classic adventure gameplay supports a full 360-degree view in VR.

Our Opinion
While there are n number of VR game apps available for iPhone, we have shortlisted with the best ones. You can choose any of the apps to play in the 3D environment right from your iPhone.
Have we convinced you with the best VR Games for iPhone? Did we miss any must-have titles in the list? Share it as comments. You can connect with us on Facebook or Twitter page.
Was this article helpful?