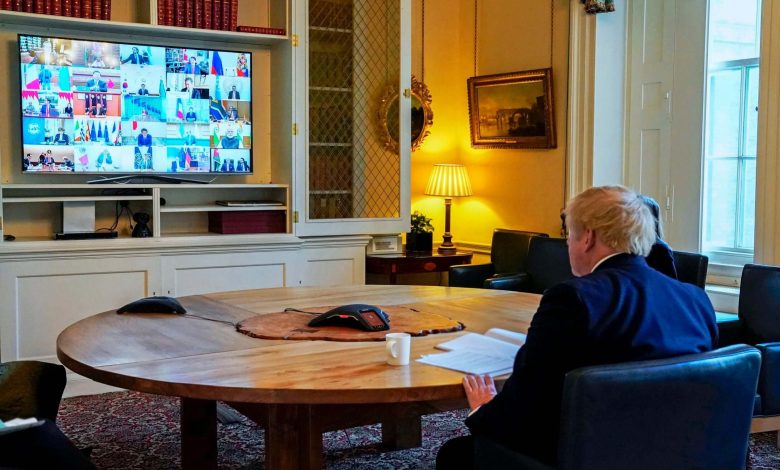 With Zoom, anyone can stay connected irrespective of the place and time. In other words, it is a widely used video conferencing app to connect with anyone personally or to conduct office meetings remotely. It currently supports up to 100 persons for a meeting of the high-quality. Zoom Meetings is an all-in-one tool to host a corporate meeting, online classes, share the screen, and make video calls. In addition to conducting a meeting, Zoom can also be used for webinars and conference rooms with collaboration. Zoom app is a cross-platform service and isn't available as a standalone service for Apple TV. But we have covered alternative ways in which you can still access Zoom features on Apple TV.
How to Stream Zoom App on Apple TV
There is no Zoom app available for Apple TVs. However, the section below covers the steps for using its features with different techniques.
Zoom App on Apple TV using AirPlay
If you own Apple devices such as iPhone, iPad, or Mac, then you can use AirPlay to screen mirror the Zoom Meeting app.
Pre-Requisite:
Download, install & login to the Zoom app on iPhone or iPad from the App Store.
Mac users can log in to Zoom online.
Keep iOS device or Mac and Apple TV connected to the same WiFi.
Using Mac
(1) Open the Safari browser on your Mac and log into your Zoom website.
(2) Navigate to the top right corner of the Apple menu to select the AirPlay Display icon.
(3) Choose the Apple TV name to connect Mac with it to perform screen mirroring.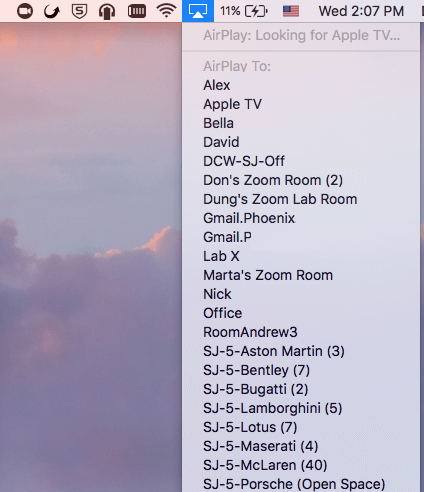 (4) With this, your Mac screen will be screen mirrored to Apple TV. Use Mac to control your meetings, schedule, and do more of Zoom.
Note: To stop AirPlay mirroring, click again on the AirPlay icon and select Turn AirPlay Off. Else, tap on the Menu button on Apple TV remote to stop the screen mirroring.
Using iPhone or iPad
(1) On your iOS device, swipe up from the bottom of the screen to bring up the control center.
(2) Press the AirPlay icon.
(3) Select the Apple TV name from the list of devices.
(4) Launch the Zoom app on your iOS from the apps column.
(5) With this, you will be able to access Zoom on Apple TV using your iPhone or iPad device.
Tip! AirPlay will give you the best video quality. But the real problem comes with audio. So, if you find the audio from the Zoom app isn't audible, then connect a Bluetooth speaker with your TV.
Although Zoom isn't downloadable for Apple TV, you can still access it with the help of the screen mirroring feature. Have you got any issues or queries? Drop your comment and we'll listen to it. Follow us on Facebook and Twitter for more tips and tricks.
FAQs
1. Does Zoom work on Apple TV?
With the AirPlay feature, you can access the Zoom Meeting app on your Apple TV.
2. How to get Zoom on your Apple TV?
By using your iPhone, iPad, or Mac, you can get the Zoom app.
Was this article helpful?