Key Highlights
To Get Boosteroid on LG TV: Go to Home Screen → Select LG Content Store →Tap Search icon → Type Boosteroid → Select the app → Hit Install.
Boosteroid is a cloud gaming service that allows users to play PC games on LG Smart TVs. Boosteroid is available on the LG Content Store. So, LG webOS TV users can directly install the app without any sideloading. With this app, you can play high-end video games on LG TV without any console or setup box. As Boosteroid is a premium service, ensure to get a monthly or yearly subscription before downloading the app. Get the Boosteroid app on LG TV and play games at 60fps.
How to Get Boosteroid on LG Smart TV
1. Turn On your LG Smart TV and connect it to the WiFi.
2. Press the Home Button on your LG remote to navigate to the home screen of your LG TV.
3. Open the LG Content Store and hit the Search icon.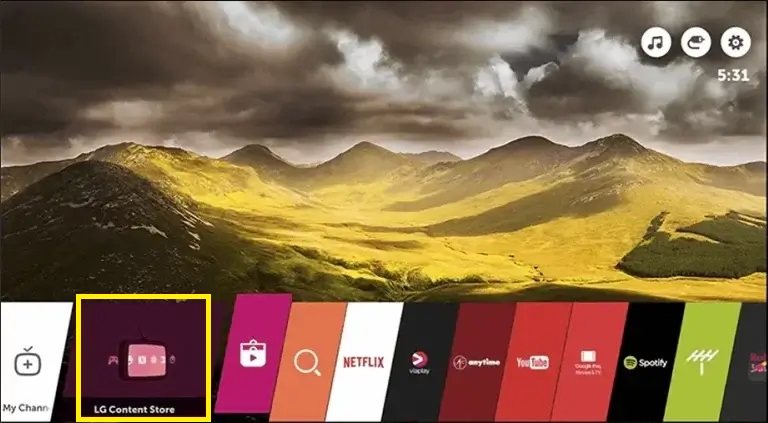 4. Type Boosteroid on the search bar and pick the app from the search results.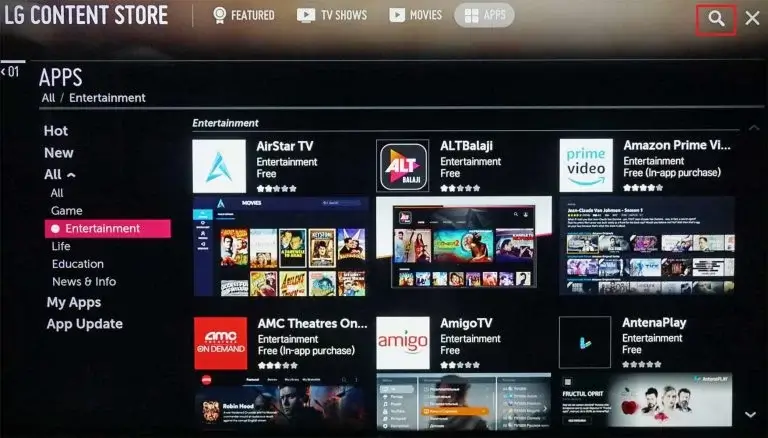 5. Hit the Install button to download the app on your LG Smart TV.
6. After installation, enable the Game Mode on LG TV and start playing games on LG Smart TV.
How to Play Boosteroid Games on LG TV Via Browser
1. Go to the LG TV home screen and tap the Home button on the TV remote.
2. Locate and tap the Web Browser tile at the bottom.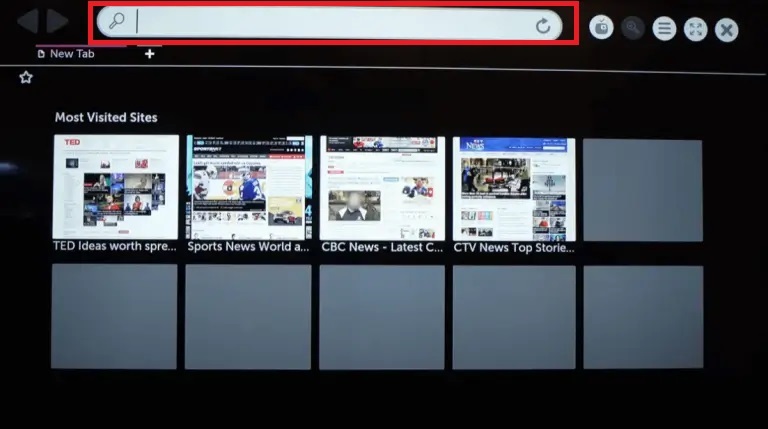 3. Visit the official website (https://boosteroid.com/) of Boosteroid on the TV browser.
4. Log into your account with the required credentials.
5. You can also link your Google Account and start exploring games on Boosteriod.
How to Fix Boosteroid Not Working on LG Smart TV
In some cases, the Boosteroid app stops working on LG TV due to the reasons listed below.
Unstable Internet connection.
Outdated version of Boosteriod.
Outdated LG TV version.
Unwanted cache data on Boosteriod.
VPN is enabled on LG TV.
Fixes:
By following the below fixes, you can prevent problems like buffering of games, crashing of games, and even not working conditions of games on Boosteroid.
Connect the LG TV to a stable Internet.
Update the Boosteroid app to the latest version.
Update your LG TV firmware.
Clear cache data on the Boosteroid app.
Uninstall and reinstall the Boosteroid app on LG TV.
Subscription Plans of Boosteroid
You can get any one of the subscription plan from the official website (https://boosteroid.com/) of Boosteroid to make use of the premium features of Boosteroid.
| PLANS | PRICING |
| --- | --- |
| ULTIMATE | €89.89 per year (€7.49/month) |
| START | $9.89 per month |
How to Sign Up for Boosteroid on LG TV
1. Launch Boosteroid on LG TV.
2. Sign in to your existing account.
3. Tap on Create Account if you are a new user and fill in the required details.
4. Hit the SUBSCRIBE AND PLAY option and select the Subscription Plan.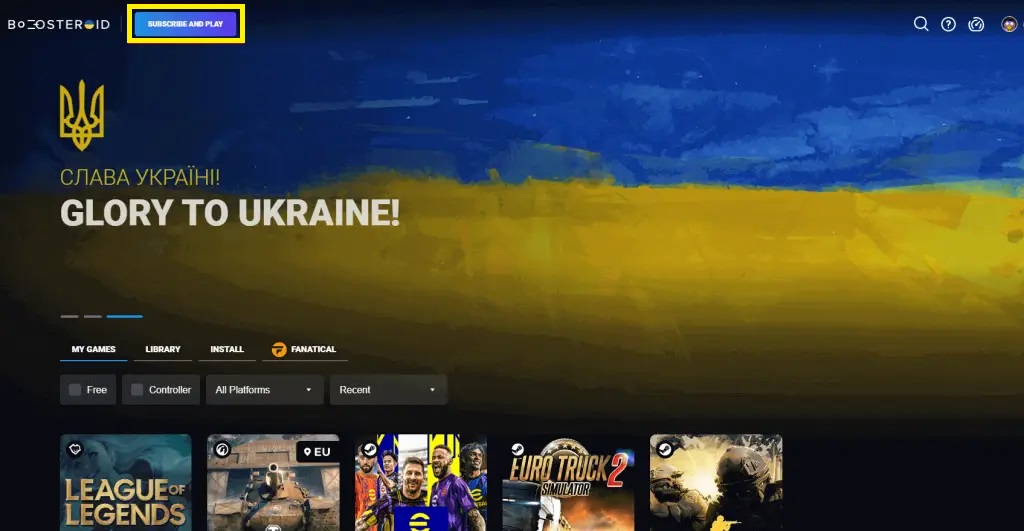 5. Enter the coupon code if you have it, and complete the payment process.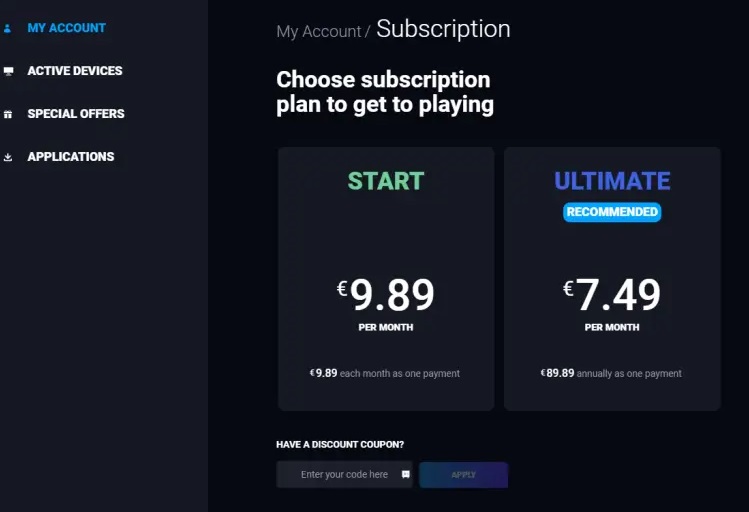 6. Now, play any Boosteroid game on your LG Smart TV.
Features of Boosteroid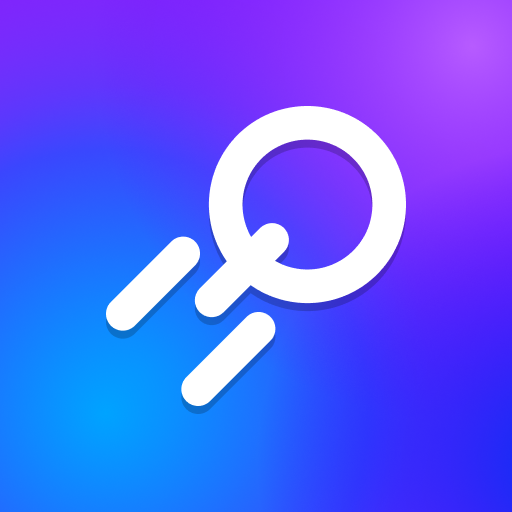 Stream your Boosteroid gameplay on YouTube.
This app is compatible with several streaming devices and TVs.
You are even able to switch the device while playing games.
The app is compatible with many popular gamepads, such as Xbox Series X|S, Xbox One, Stadia, PS5, PS4, and more.
This app does not log or store users' data.
Boosteroid is an ad-free cloud gaming app.
With these features, you are able to play several popular games listed in the table below.
| | |
| --- | --- |
| Last Soul | Dead by Daylight |
| Lost Light | Fall Guys |
| Apex Legends | Dead by Daylight |
| Deadby Daylight | Journey of Greed |
| MultiVersus | Mythgard |
| Fishing Planet | Omega Strikers |
| Omega Strikers | Star Conflict |
| Star Trek Online | Smite |
| Tap Ninja | SUPER PEOPLE and much more |
Frequently Asked Questions
Is Boosteroid available on LG TV?
Yes. You can download the Boosteroid app from the LG Content Store.
Does Boosteroid come with any free trial?
No. There is no free trial on Boosteroid.
What are the best alternatives to Boosteroid?
The best alternatives to Boosteroid are GeForce Now and Steam Link.
Was this article helpful?