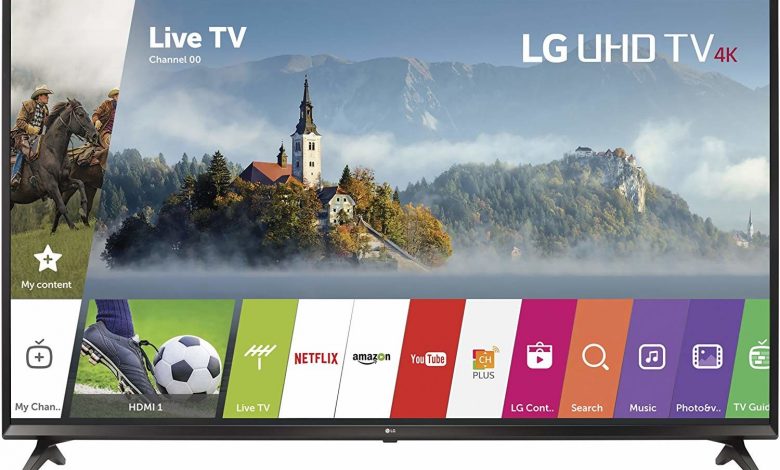 The traditional television has been replaced by smart TVs. As the name goes, it has smart functionalities and provides better picture quality. LG is one of the popular smart TV manufacturers that aims to provide an unbeatable streaming experience to its users. It is one of the world's best selling OLED smart TV brands. The latest models smart TV's are not only sleek and stylish but also provides unbeatable detail, color, and contrast. Like any other smart TV, LG provides software or firmware updates every now. Updating the TV to the latest firmware is important for varied reasons. The firmware update will provide its users with enhanced features, fix bugs, and supports additional apps. For all these advantages, you should know how to update LG smart TV in brief.
Note: After updating your TV, you have to update apps on LG Smart TV to enjoy additional features.
How to Update LG Smart TV?
LG Smart TV can be updated using two different methods and this section covers the updating steps for both of them in brief.
How to Update LG Smart TV using Internet?
To update your LG smart TV using the internet, you should ensure if your TV is connected to the internet. Further, you can choose to update it using webOS or Netcast.
Using webOS
Note: The procedure given below will let you update the LG TV models 2014 to 2016.
(1) Press Home or Smart button on LG TV remote to bring up the launcher.
(2) Navigate to the top-right corner to select Settings.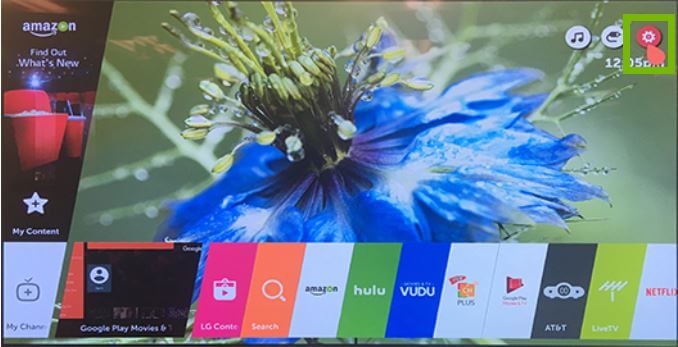 (3) Choose All Settings option from the bottom-right.
(4) Select General menu from the left pane to select About this TV.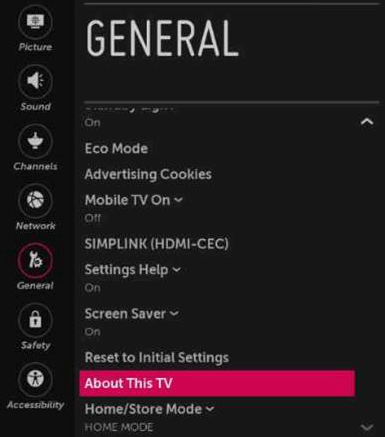 (5) Click on Allow automatic updates and select Check for update button.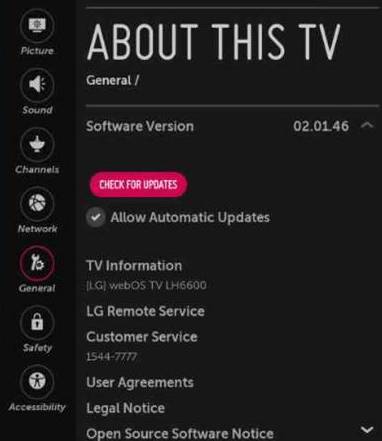 (6) Follow on-screen instructions when an update is available.
(7) Update may take some time. So, don't turn down the power.
Using Netcast
Note: This method of updating can be done on LG smart TV models from 2012 to 2015.
(1) Press Home or Smart button of the remote.
(2) Click on Settings menu.
(3) Select Others tab to choose Software Update.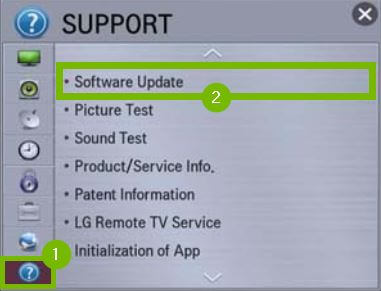 (4) Turn on Software Update and then click on the Check Update version button.
(5) Follow the screen instructions to update your LG Smart TV.
How to Update LG Smart TV using USB Drive?
We recommend you to update your LG smart TV with the help of USB drive only when the above method don't work.
Pre-Requisite:
USB drive
Laptop or desktop
(1) Open a browser of your choice on your PC.
(2) Visit http://www.lg.com/us/support using the address bar.
(3) Type the model number on the search box to choose the same from the drop-down list.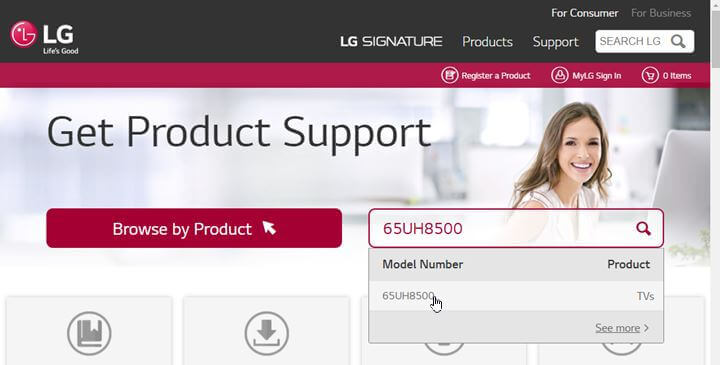 (4) Tap on Software on the next page.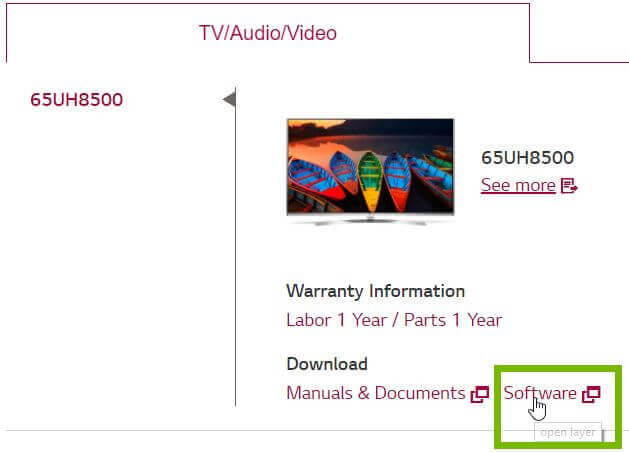 (5) Click on the latest software to download on your PC.
(6) Go to the Downloads section of your desktop to extract the zip file.
(7) Plug your USB drive on to the USB slot of your computer.
(8) Move the firmware into the USB drive.
(9) Power on the TV, connect the drive into the USB port of your TV.
(10) Follow the on-screen instructions based on your TV model to start updating LG smart TV.
(11) Wait for your TV to restart automatically. Once done, remove the USB drive from the TV.
Our Opinion
Although there are two methods to update LG TV firmware, it is better to go with the internet. Because it saves your time and effort when compared to the USB drive. Make sure you have turned on auto-update to let you LG smart TV update automatically whenever a new update is made available.
How useful is this article to you? Let's hear it out from your comments below. For more useful article updates, you can follow our Facebook and Twitter pages.
Was this article helpful?