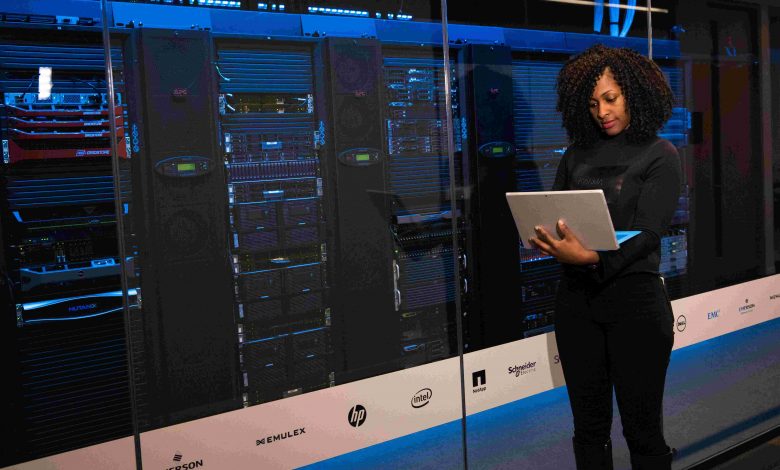 The chances of closing an M&A deal or other heavy-weight business transactions mainly depend on how good the due diligence process goes. Due diligence, depending on the scope of the project, has various types, such as financial due diligence, operational due diligence, technology due diligence, etc.
Where due diligence is important and defines where a deal is heading, it is also important to focus on conducting due diligence. The process usually turns out as a failure because of a lack of planning, poor implementation, and no use of due diligence technology such as virtual data rooms. This article is about some of the best practices for successful due diligence.
Eight Important Things to Remember for Due Diligence
1. Use Latest Technology
If you are not employing technology for due diligence, you are already shrinking the oxygen supply to the project. Technology, such as online data room software, can reduce or even eliminate three basic and important challenges faced during the process. These challenges include;
Lack of communication due to insecure channels.
Inability to access due diligence documents whenever needed.
Data security concerns for the target or seller company.
Dataroom software is a cloud-based business solution where you can store, share or manage documents, manage online communication during the due diligence, track the progress of the project and project management teams, assign roles, generate audit reports for the data room activities, and even record the whole process via screen recording feature. Many virtual data room providers have specialized due diligence data rooms and built-in templates for various due diligence documents.
Read more about virtual data rooms here https://dataroom-rating.us/due-diligence/
2. Set Hypotheses
One important thing that can help the acquirer/acquiring company pinpoint critical issues during due diligence is to set hypotheses for the seller company. These hypotheses can be different for every type of due diligence. However, it is important to note that hypotheses should not be considered rules or rigid policies. They should be more like a roadmap for the process.
For example, if a company operates overseas or in foreign territories, a thorough analysis of local regulatory policies, political spheres, and law enforcement is vital. Acquiring a company in a politically or economically unstable country poses long-term challenges.

3. Create a Detailed Overview of the Due Diligence Process
Hypotheses development will give you a detailed overview of the due diligence process and where your priorities lie. For example, if the acquiring company believes that the business operations of the seller company need primary consideration, it should start with operational due diligence and then move to financial or compliance due diligence.
Virtual data room software helps businesses conduct due diligence step by step. For example, if the acquiring company wants to start with operational due diligence, the seller company can create a data room or user group and upload operations-related documents, and so on. Of course, the communication can also take place within the dataroom software.
4. Assign Roles and Responsibilities
Role assignment before starting the due diligence process is essential to keep things in order. First of all, every individual involved in the due diligence must know what is expected of them. Second, while assigning roles, ensure the person can fulfill these responsibilities.
As mentioned above, if a company operates in foreign territories, make sure your legal advisors have ample knowledge of foreign laws. If they are not well-versed in this section, it is better to hire third-party experts. Only the right people can identify the discrepancies and problems that need to be addressed.
5. Track Project Progress
Project progress tracking helps you determine any impeding factors and how to overcome those hurdles. For example, if an individual is unable to follow the timeline and the management tracks all project activities, it can help that individual in solving those problems.
Generally, a due diligence virtual data room helps you track project activities. If it doesn't, you can use software like Trello.
6. Conduct Interviews with Stakeholders
If the target company's management preaches good words about its reputation or way of doing things, it doesn't mean they are lying. However, they may have a different perspective than the buyer company. Therefore, it is highly recommended to conduct interviews with various stakeholders, suppliers, distributors, and shareholders in the company.
7. Do Reviews Regularly
Regular reviews are one of the best practices in the due diligence process. depending on the nature of the project, the reviews should be taken twice a week for short-term projects and at least once weekly for long-term projects. Regular reviews help the acquiring company in different ways, including,
Identify shortcomings and hurdles and make changes accordingly.
Get new or latest information along the process and incorporate it into the due diligence process.
8. Assess Whether the Deal is a Strategic Fit
All the above-mentioned steps lead to deciding whether this M&A transaction is a strategic fit or not. Sometimes, any new information disclosed during the due diligence can simply change the scenario and makes a huge impact on the final decision. Therefore, the assessment should be objective, frank, and honest.
Some of the best data room services for due diligence include
· DealRoom Virtual data rooms
· iDeals virtual data rooms
· Firmex Data rooms
· Merrill Datasite
· Firmroom data rooms
Final Words
The due diligence process, if not conducted effectively, increases the chances of negative outcomes. Using the latest due diligence technology, such as virtual data rooms and the tips mentioned above, can help practitioners improve the quality of the process.
Read on to learn more about due diligence here https://www.idealsvdr.com/data-room-due-diligence/
Was this article helpful?