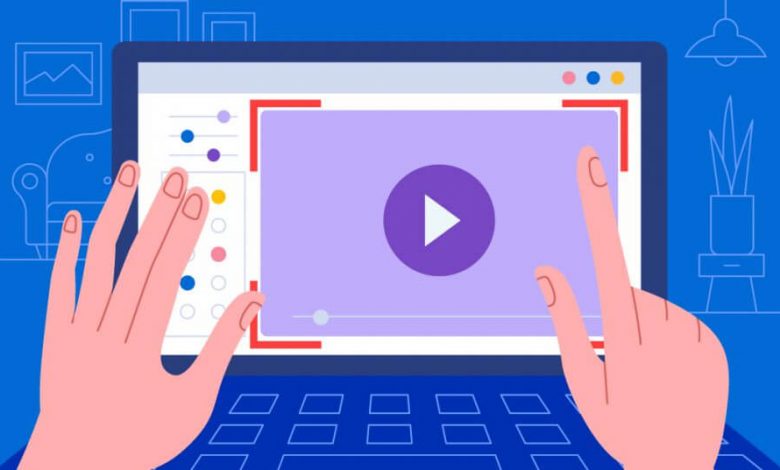 A screen recorder is an intuitive tool for recording or capturing your device's screen with its contents. The screen recorders are built-in with advanced recording tools that let you capture the particular part or entire screen and add effects to the recordings. The Linux screen recorder allows to mix and match videos and sync your own audio files to the videos. Furthermore, you can add, edit, highlight the important area and create animated gifs with the captured videos. There are different screen recording software are available in the Linux platform. Let us see what are the best screen recorders which are designed primarily for Linux devices.
Best Screen Recorders For Linux
The list includes the top best screen recorders that are easily available for Linux.
Kazam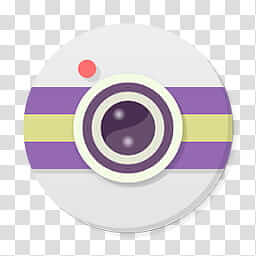 Kazam is an easy to use and powerful screen recording program to record your audio or video files playing on your Linux screen. Record your screen regardless of file formats, video formats such as WebM, AVI, MP4 and h264. Not only recording, but you can also take a screenshot of your Linux screen. Even you can use a microphone, keyboard keys, mouse to play and pause your recordings. Kazam allows you to select multi-screen to record. Apart from these benefits, it lacks webcam recordings.
Use the following command to install Kazam on Linux device,
sudo apt install kazam
ScreenStudio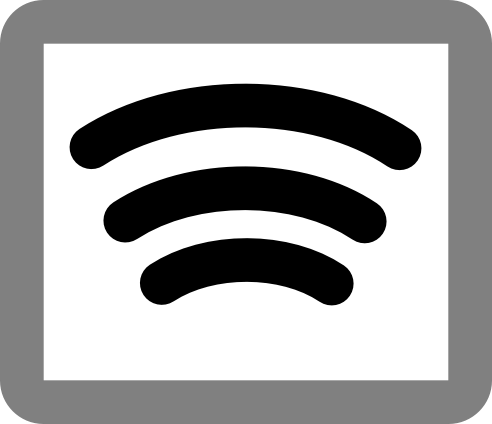 ScreenStudio is an another screen recorder program well supported on Linux. This is an open-source Linux screen recorder designed with a simple user interface that lets you record all the streaming apps. It allows you to record the Linux screen in full HD formats and other formats including MP4, MOV and FLV. Moreover, it allows you to select the resolution and frame sizes for your recordings. With this you are allowed to add background sound effects to your recordings. Enter the below command on the terminal to install the app.
sudo add-apt-repository ppa:soylent-tv/screenstudio
sudo apt update
sudo apt install screenstudio
Open Broadcaster Software Studio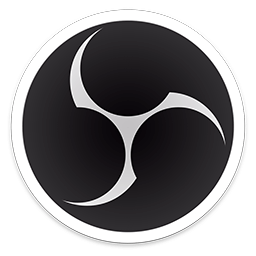 Open Broadcaster Software Studio (OBS) is an open-source video recorder compatible on Linux devices. It is a real-time screen recorder to capture images, text, webcams, browsing and all apps. OBS comes with custom transitions, through this you can switch between multiple screens during screen recordings. Additionally, it allows you to mix audio files to your recordings and supports live streaming also.
Run the following command in the terminal to install the screen recorder on your Linux system.
sudo add-apt-repository ppa:obsproject/obs-studio
sudo apt update
sudo apt install obs-studio
recordMyDesktop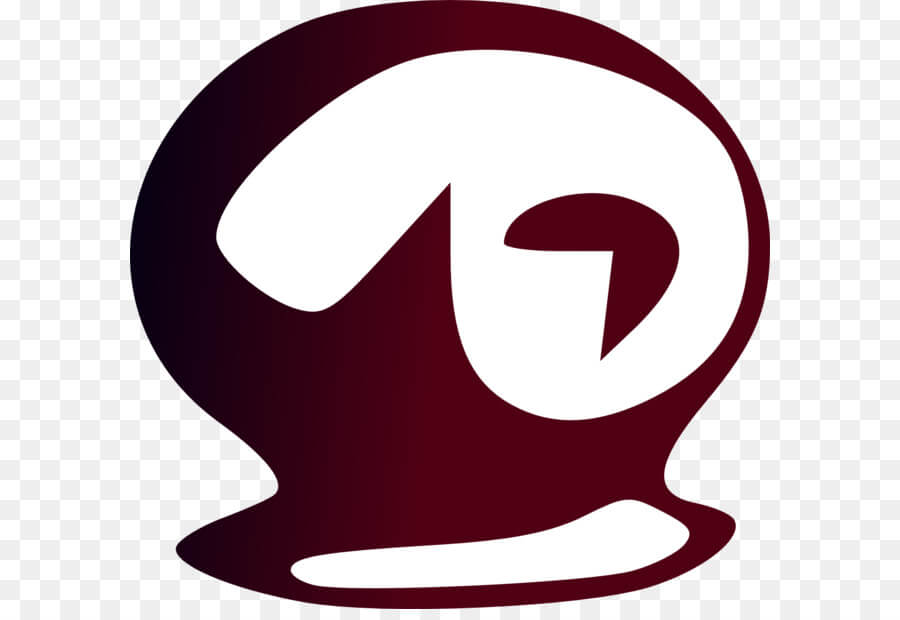 recordMyDesktop is an easy to use and effective screen recorder software that allows you to select the particular part of the entire screen to record. It is provided with the ability to sync audio to your recorded file. This screen recorder program comes with two different graphical user interface, GTK and QT4. It furnishes various improvement tools to make your video look better. Despite these effective features, the downside of this software is, it does not support webcam recording and there are no alternative video formats.
You can install it on Linux or Ubuntu by using the below command line.
sudo apt install gtk-recordmydesktop
Vokoscreen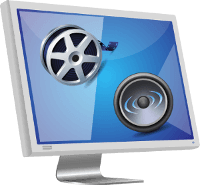 Vokoscreen is a powerful and opensource screen recording program for your Linux operating system. It is an app with multilingual support built-in with multi-video and audio output formats such as avi, mkv and mpeg 4. Install Voloscreen screen recorder to capture a specific part or whole Linux screen without complex navigation.
Enter the following command line on your Linux terminal to install Vokoscreen software.
sudo apt install vokoscreen
Peek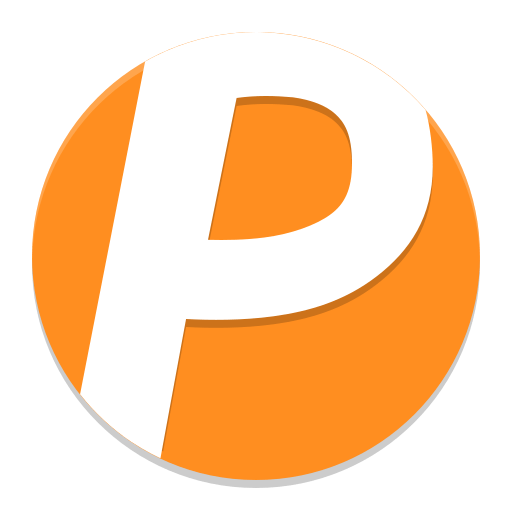 Peek is a simple screen recorder with good features to capture the Linux screen. Most of the people prefer Peek, because of its simple and modern user interface. You simply record the particular area or entire window without any hassle. Generally, Peek is not only a screen recorder as it lets you capture silent screenshots of a particular area for creating gifs. It is said to be the most effective for generating animated GIF's as it allows you to choose either WebM or MP4 format to record your screen.
You can install the latest version of Peek on Linux or Ubuntu device through the following command line.
sudo add-apt-repository ppa:peek-developers/stable
sudo apt update
sudo apt install peek
Green Recorder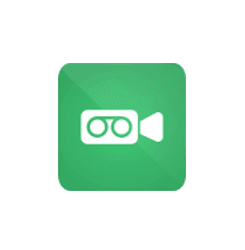 Green Recorder is a well supported Linux program with which you can easily record video and audio on your Linux window. It supports localization to translate the program into own language. By default, this program supports Wayland display server on GNOME session. You are allowed to record your screen in multiple formats including MP4, MKV, NUT, AVI, WMV and choose different audio inputs for your recordings. If you want to make your recordings into a GIF image, the Green Recorder is the right choice.
Install Green Recorder on a Linux device by using the following command line.
sudo add-apt-repository ppa:fossproject/ppa
sudo apt update
sudo apt install green-recorder
Freeseer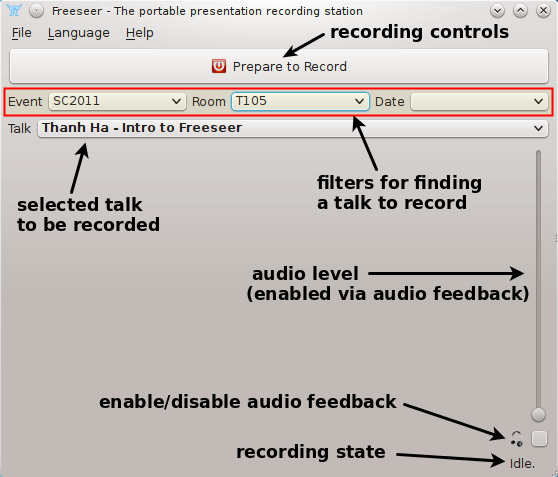 Freeseer is a free and open-source screen recording program primarily available for Linux. You can capture the entire screen regardless of formats. Even you are allowed to record the video conferences, project presentations, demo classes and much more on Linux screen. Additionally, it permits you to record the video playing from all external sources like USB drive and FireWire. Freeseer allows you to filter your recordings for instant access.
The command to install Freeseer on Linux is,
yaourt -S freeseer-git
To Conclude
The screen recorder is an essential tool to make a digital recording of your device screen. The apps listed are the amazing screen recorders for Linux at free of cost. All these software are built-in with mind-blowing features that helps to record the screen regardless of audio and of media formats. However, you can record the screen along with audio or sync different audio files to your recordings.
Tip! Best RDP for Linux | Remote Desktop clients
Which app seems feature-rich? Leave your thoughts in the comments below. Follow techowns on Facebook and Twitter to catch our latest articles instantly.
Was this article helpful?