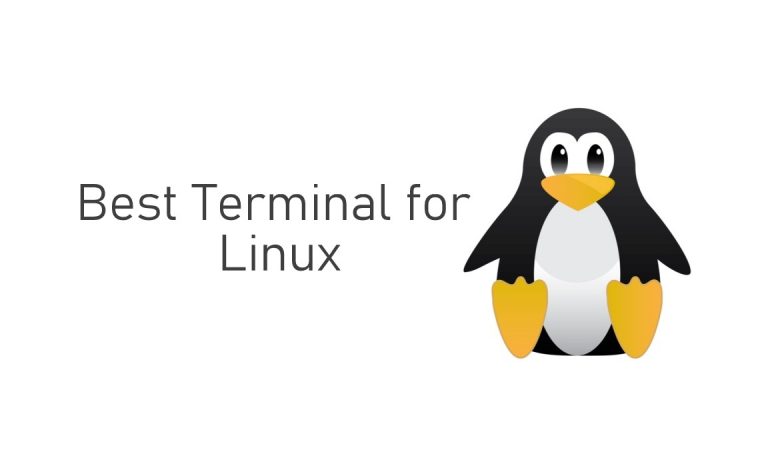 Whether you are a novice or an expert, having a terminal emulator on Linux is way useful. Linux terminals are the graphical application with which you will get access to the device features to the fullest possible extent. It will let you complete your tasks quickly and efficiently. They are also useful if you find the Linux distro's as quirky. It is indeed vital if you want to access the console as well as its applications. In other words, Linux terminal will let you access the user and command-line interface efficiently. Like any other software, there are a countless number of terminals available for Linux PC. We have listed the best terminal for Linux that are worth using. Go ahead and try them to unlock the real power of Linux device.
Best Terminal for Linux
Have a look at the best terminal emulators we recommend for Linux system.
GNOME Terminal
The #1 terminal emulator for Linux is GNOME Terminal. It is available by default on GNOME desktop environment. Using GNOME, the user can create multiple profiles. It even supports customizing the configurations. Upon resizing the terminal, it will provide text wrapping options. Moreover, the users can even use it transparently on Linux.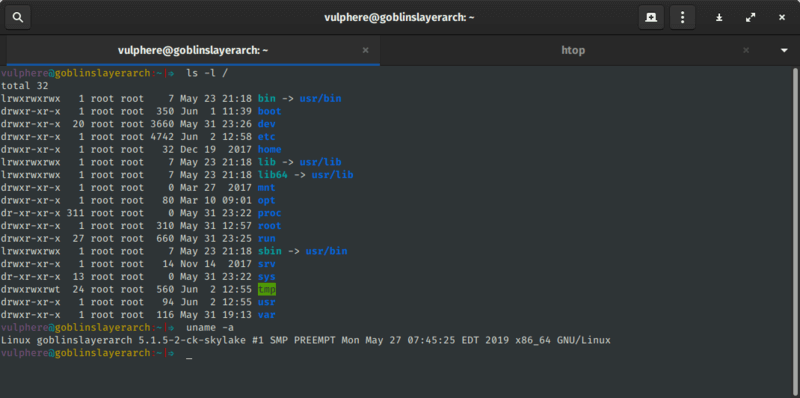 What's special on GNOME Terminal?
Has a variety of themes
It supports coloured text
Compatible with mouse interaction
Lets you open multiple tabs
Includes clickable links and URL detection
Konsole
You can choose Konsole, a powerful and customizable Linux terminal emulator. It is a free, open-source emulator and is a default terminal of KDE. With Konsole, you can open multiple tabs per windows. In addition to this, it has integrated support for other KDE software like Kate, Konqueror, KDevelop, etc.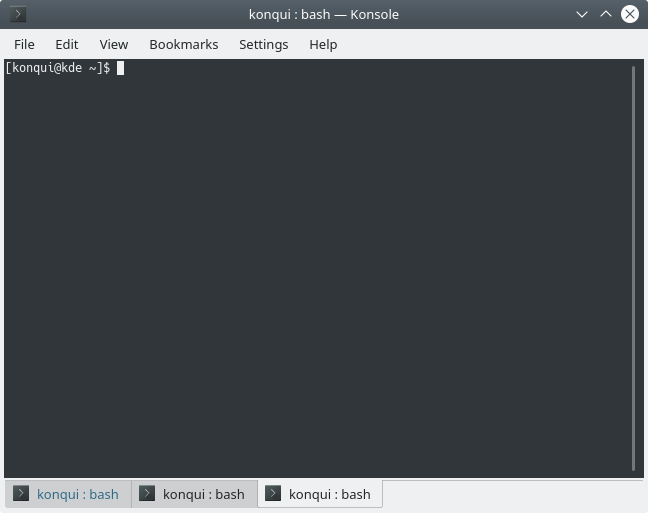 What's special on Konsole Terminal?
Has translucent backgrounds
It features customizable key binding and colour schemes
In-built support bi-directional text display
Provides bookmarking options for the directories and SSH
Includes split-view mode
Above all, it supports opening Dolphin or other file managers
Terminator (Terminal Emulator)
One of the open-source Linux terminals includes Terminator. It is a terminal emulator used to arrange terminals in the form of a grid in the single window. Further, Terminator supports opening extra tabs as well as switching between them easily. With this, you can edit docs, view the stats, use plugins, and more at the same time.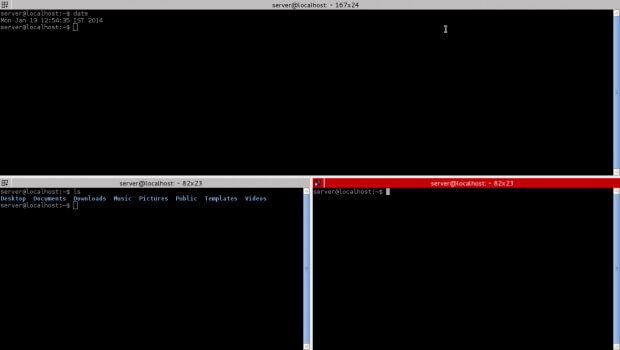 What's special on Terminator Terminal?
Supports automatic logging
Can drag and drop text or URL's
You can use horizontal and vertical scrolling
It translates tab character into strings of spaces
Highly portable in nature
Support unlimited scroll back
Guake
You can choose Guake, a top-down terminal for GNOME and works on Linux device. It is the first terminal to feature drop-down style interface. Guake is a lightweight terminal emulator that will show and hide your terminal with a single keystroke. It is written in python and therefore you can launch with specific keystroke or hotkey.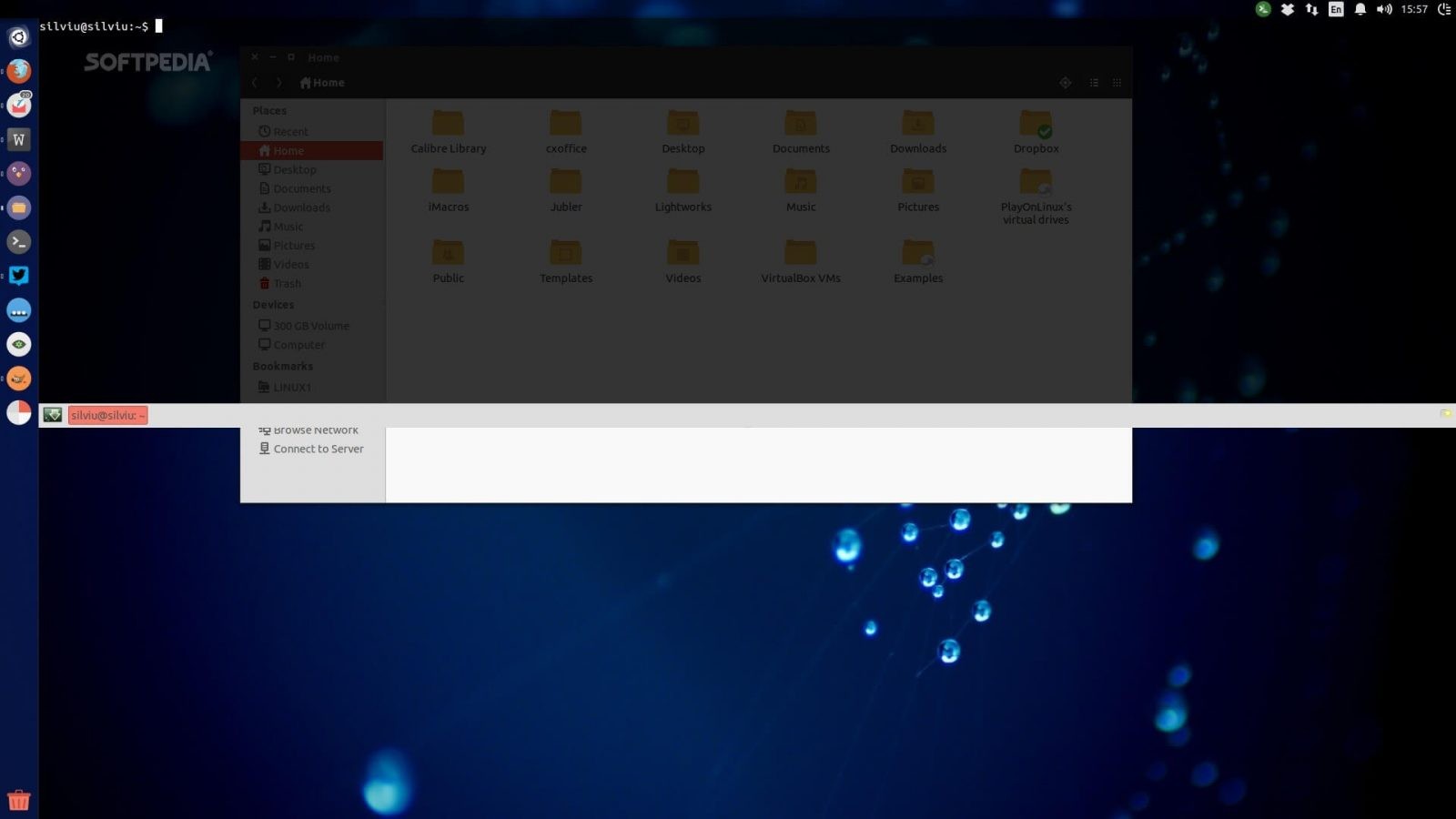 What's special on Guake Terminal?
If offers a distraction-free environment
Works fast and lightweight
Has pre-configured colour palettes
Supports multi-monitor and multi-tabs
Elegant and transparent interface
Gives instant access to your tabs with custom shortcut
Tilda
Linux users can opt for Tilda, one of the best terminals with a highly customizable interface. It is a lightweight terminal to feature a Quake-style drop-down screen. With one-click, you can launch a new Tilda window or hide it. All its features can be personalized as per your need. The users can pull up and down from the top of the screen.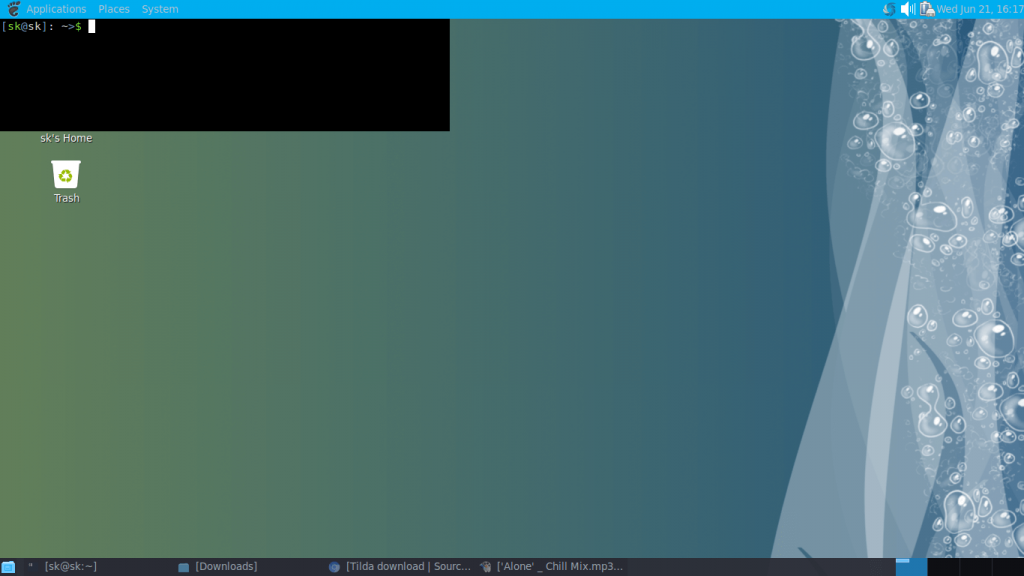 What's special on Tilda Terminal?
User can set the transparency level for the window
Supports keyboard shortcut
Highly configurable
It can be launched with hotkeys
Has excellent built-in colour schemes
Cool Retro Term
If you want a vintage-styled Linux Terminal, then Cool Retro Term or CRT is all you need. As the name goes, it is both cool and mimics the retro CRT terminal. It is unlike any other terminal in terms of look and feel. The users can use Cool Retro Term on Linux to change the colour, effects, and animation. In addition to this, this terminal lets you choose between memories, character sets, etc.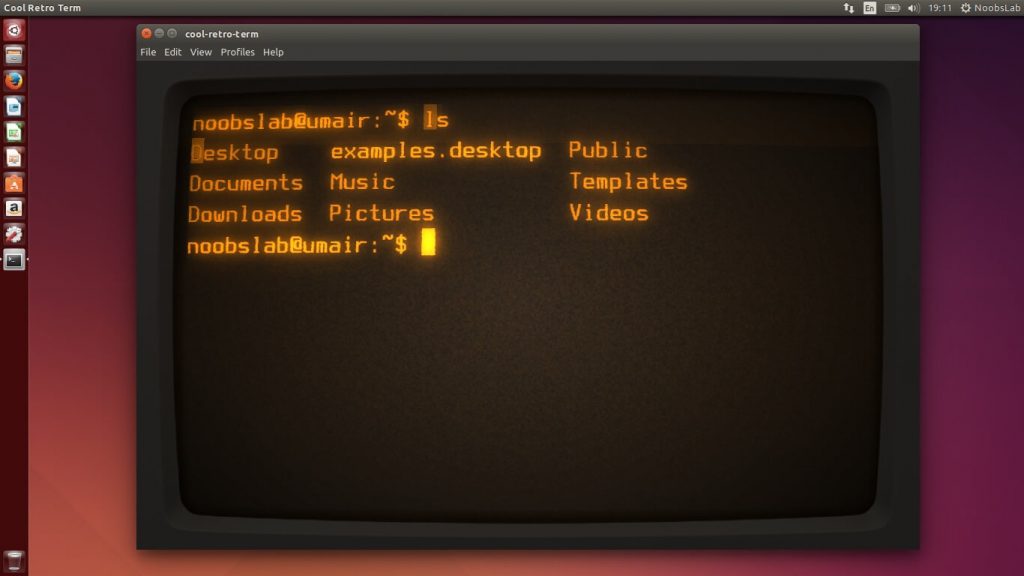 What's Special on Cool Retro Term?
Has a large number of colour schemes and effects
Attractive use-interface
Highly customizable terminal
Supports changing size, colour and shape of the terminal
Save multiple layouts and profiles
Alacritty
Yet another lightweight and fast terminal emulator for Linux is Alacritty. It is an openGL terminal that works extremely fast. Alacritty uses GPU for rendering and hence it provides high performance. It will show you the exact paths for the files. Alacritty requires no additional set up and configuration. So, you can run it as soon as you install it on Linux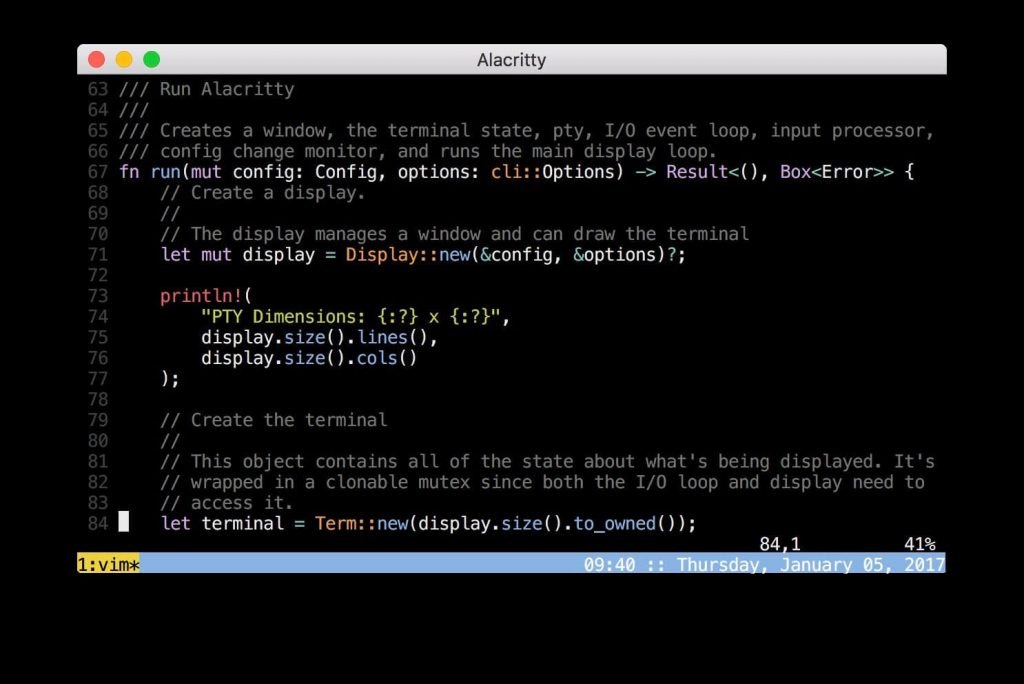 What's Special about Alacritty?
It is fully configurable terminal
Supports tabs and splits
You can resize and rearrange multiple tabs
Provides file preview system
Identifies clickable links
Termite
Linux users can choose Termite, one of the best terminal for Linux PC. It is simple, easy-to-use and configures that looks similar to a messaging program yet with a large window. Termite has Vim-like workflow and this it supports keyboard shortcuts. The users can also work in the insert and selection mode with this terminal.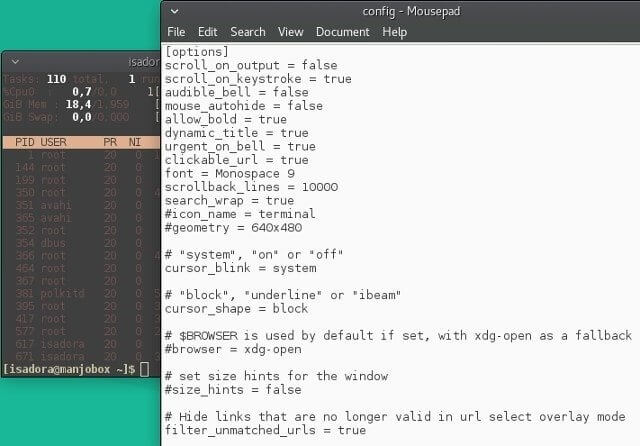 What's Special about Termite?
Has a re-sizable main window
Run-on pre-configured settings
Pre-processing is done using a plug-in interface
Works with background transparency
Highly flexible with a minimal user interface
Additionally, it supports bash and zsh shells
Terminology
One of the modern terminal emulator available for Linux device is Terminology. It is a default terminal of Enlightenment desktop with lots of useful features. You can preview files, URL's, and email addresses automatically. Further, it lets you apply individual background image or colour scheme to the split or fiddle.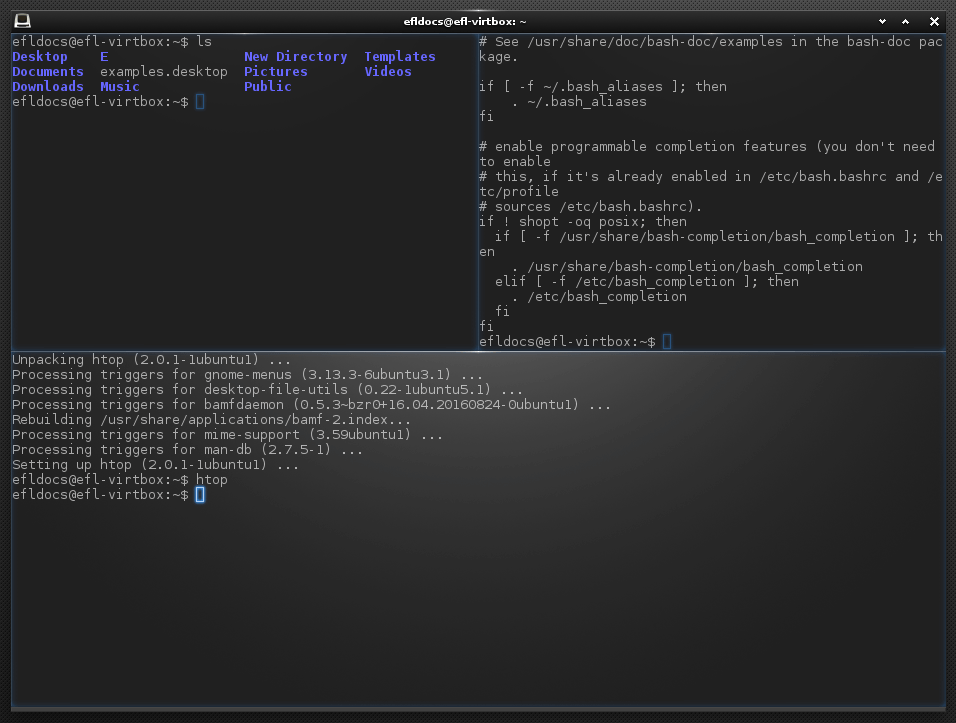 What's Special on Terminology?
Track downloads using the progress bar
Supports panes which can be customized further
Lots of customization options available
Lets you preview photos, videos and documents
rxvt-Unicode
You can choose rxvt-Unicode, one of the most customizable Linux terminal emulator. It has the capacity to display multiple font types. This terminal emulator will rewrap long lines instead of splitting them. With rxvt-Unicode, you can easily choose between Xft and other core fonts in any of the combination. It is optimized for local as well as remote connections.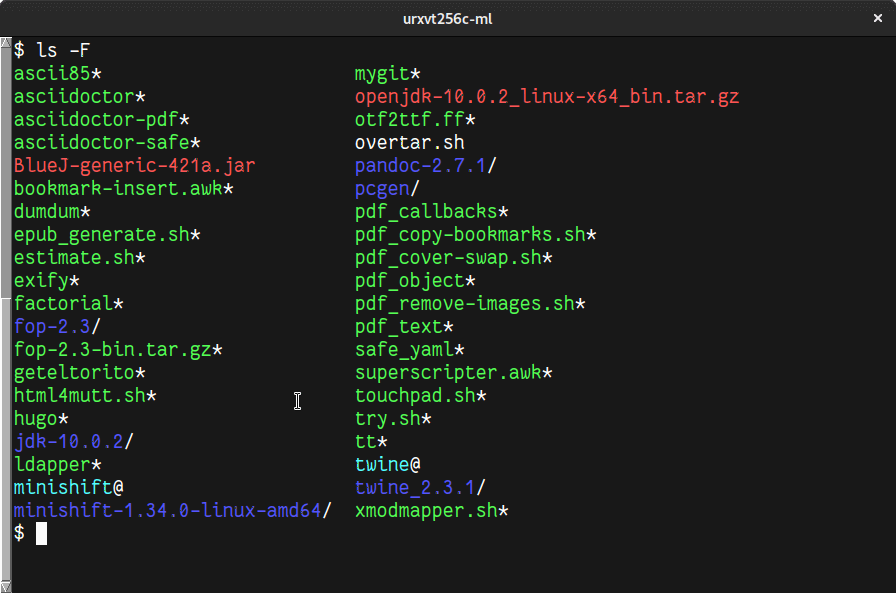 What's Special about rxvt-Unicode?
It is absolutely crash free
Supports Unicode and international languages
Fast and lightweight terminal with excellent graphics
Has the support for the Perl extensions
Includes full combining character support
Additionally, it has locale-independent XIM support
Our Opinion
Each of the top-notch Linux terminals are powerful, feature-rich and provides best-in-class experience. Some are lightweight, while others are highly customizable and few others have advanced features. Make sure to pick your favourite, try it to thereby interact with the core-shell of Linux.
Did the article miss any more best Linux terminals? Please share it as comments. For most recent updates, stay connected with us via Twitter and Facebook.
Was this article helpful?