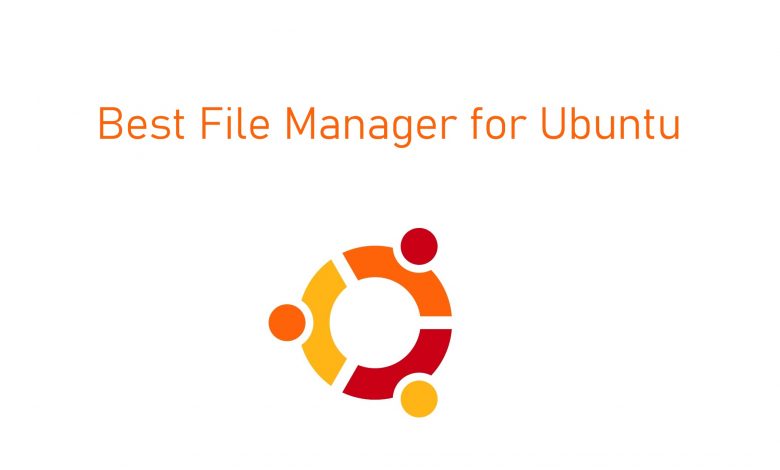 Whether you use Ubuntu PC for home or business, dealing with files is basic. In some way we rely on creating, editing, viewing, or deleting files and this in turn yields maximum productivity. Managing all the files wouldn't be simple when the count increases. It is when the file manager apps come into play. Like any other platforms, it is an essential requirement on Ubuntu as well. You no more rely on the built-in file manager on Ubuntu PC. Linux offers plenty of file managers for different distributions. So, the real problem is choosing the right one. If you are short on time, then get into this article covers to know the best file manager for Ubuntu.
Best File Manager for Ubuntu
Here is our list of top-rated file manager software for Ubuntu.
Dolphin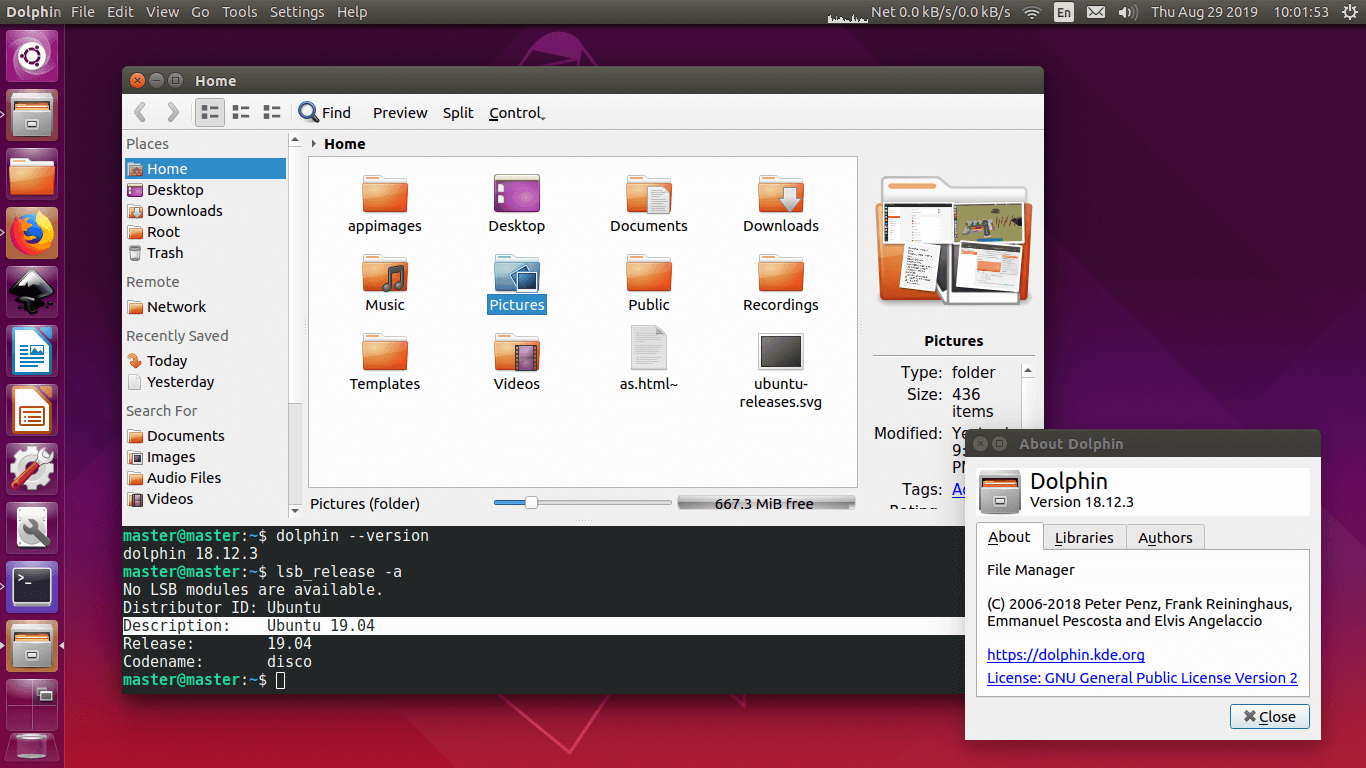 Ubuntu users can opt to Dolphin, a free and open-source file manager. It is the default file manager on KDE Plasma desktops. Dolphin is developed to be a lightweight tool with easy user-interface. It provides some advanced options in addition to the standard file managing tasks like open, copy, browses, moves files etc. Dolphin is not only simple but is also flexible and customizable. It supports the split view, multi-tabs, file previews, tabbed navigation, etc. The users of Dolphin can even switch between views modes like icons, details and compact.
To Install Dolphin on Ubuntu, use the command
sudo apt-get update
sudo apt-get install
GNOME Files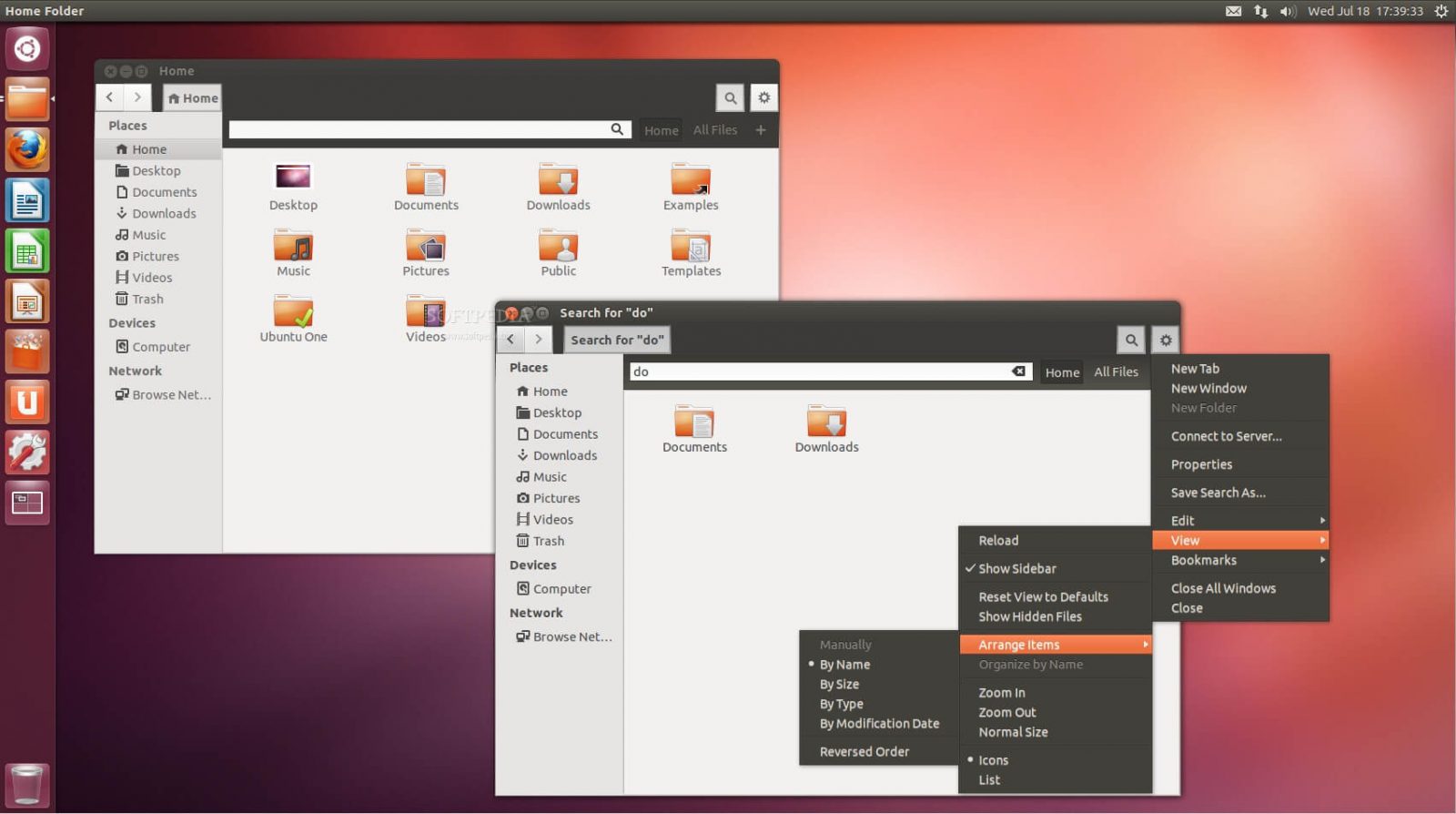 Get GNOME Files if you are new to Ubuntu. It is formally known as Nautilus and is the default file manager on the GNOME desktop. The simple user interface with easy navigation is the reason for its popularity. Besides offering the standard features, the users can use GNOME to browse files remotely. The users can get additional plug-ins to manage files in a more efficient way. It has different views like compact, list, icon, and the users can switch between them easily.
To Install GNOME/Nautilus on Ubuntu, use the command
sudo add-apt-repository ppa:gnome3-team/gnome3
sudo apt-get update && sudo apt-get install nautilus
GNU Midnight Commander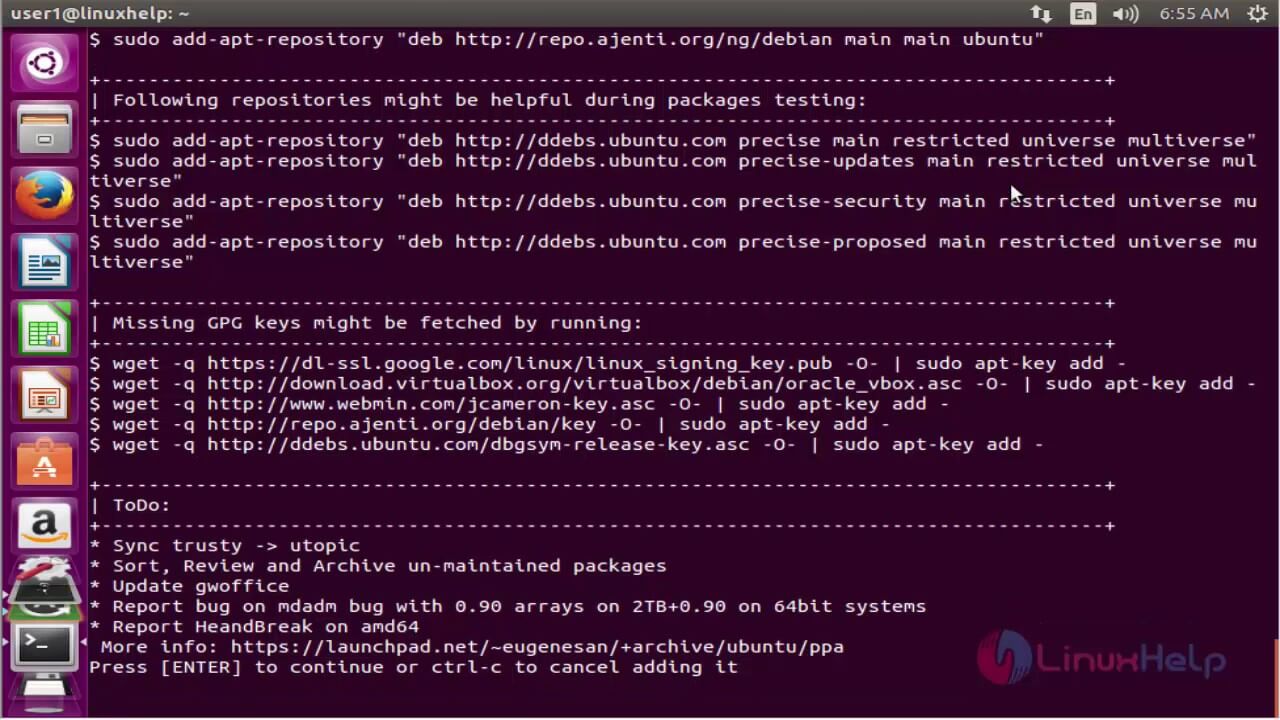 You can use GNU Midnight Commander, a text mode and full-screen file manager for Ubuntu PC. It is a visual file manager and lets you search, copy, move and delete files effortlessly. This feature-rich file manager can be used by both novice and experienced users. Midnight Commander has a versatile text interface and thus the users can work on the regular console over SSH connection. It has included the internal viewer and editor and supports running commands in a sub-shell.
To Install GNU Midnight Commander on Ubuntu, visit
https://www.midnight-commander.org/
nnn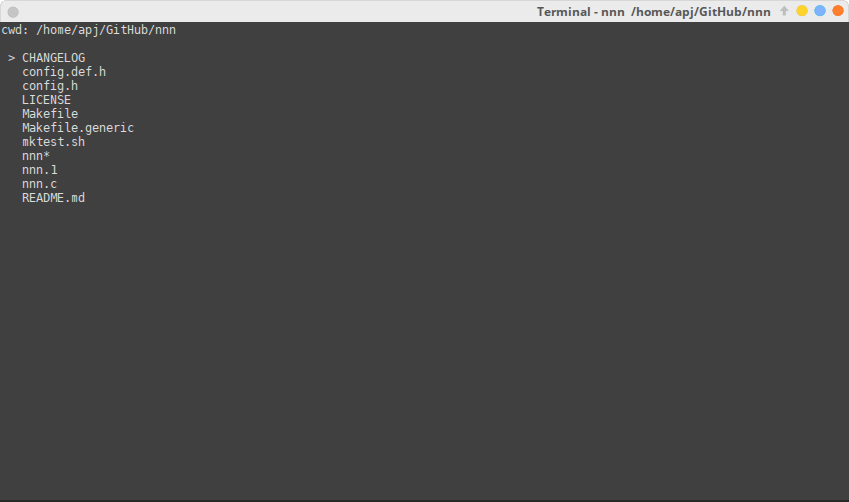 It is possible to manage files on Ubuntu using nnn, a terminal file manager. This is an open-source, free, and best file manager software for Ubuntu desktop. It provides faster performance and fills the space between desktop and terminal environment. Despite being minimal, nnn file manager has powerful features like application launcher, Unicode support, scripts, and more. nnn uses minimal memory and thus aims in providing optimized performance. If in case you want to extend its functionality, then you can install additional plugins.
To install nnn on Ubuntu, you may visit
https://github.com/jarun/nnn
Thunar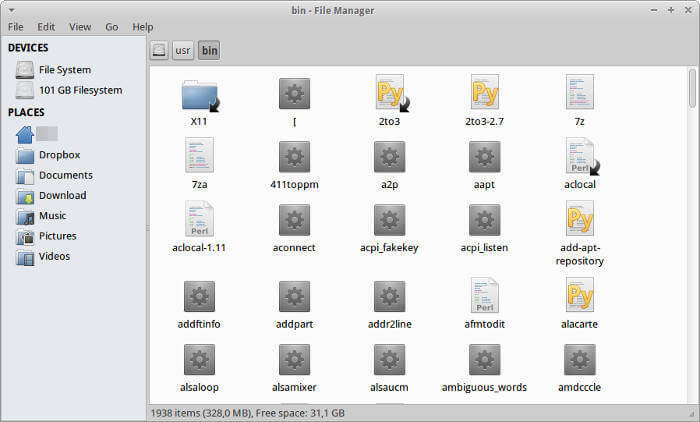 If you want a file manager for daily basis, then Thunar will work well for you. It gives an outstanding performance and is the default file manager on Xfce desktop. Thunar has an intuitive interface that is lightweight, modern, and responsive than any other Unix file managers. It works even on the old Linux computers. All the options are represented as 3D items and its functionality can be increased by installing addons.
To Install Thunar on Ubuntu, use the command
sudo apt-get install thunar
Nemo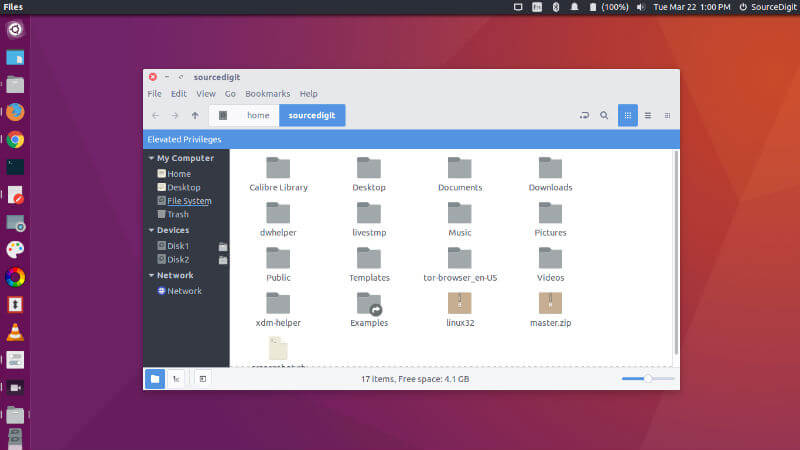 One of the most popular file managers for Ubuntu is Nemo. It is the default file manager of the Cinnamon desktop environment. Nemo is a free, open-source file manager software with the terminal support. There are lots of configuration options available in it and is the best tool to enhance your productivity. Other useful features of Nemo includes open as root, bookmark management, shows ongoing progress while moving or copying files. It supports toggling between the path entry and breadcrumb widgets.
To install Nemo on Ubuntu, you may visit
https://github.com/linuxmint/nemo
Konqueror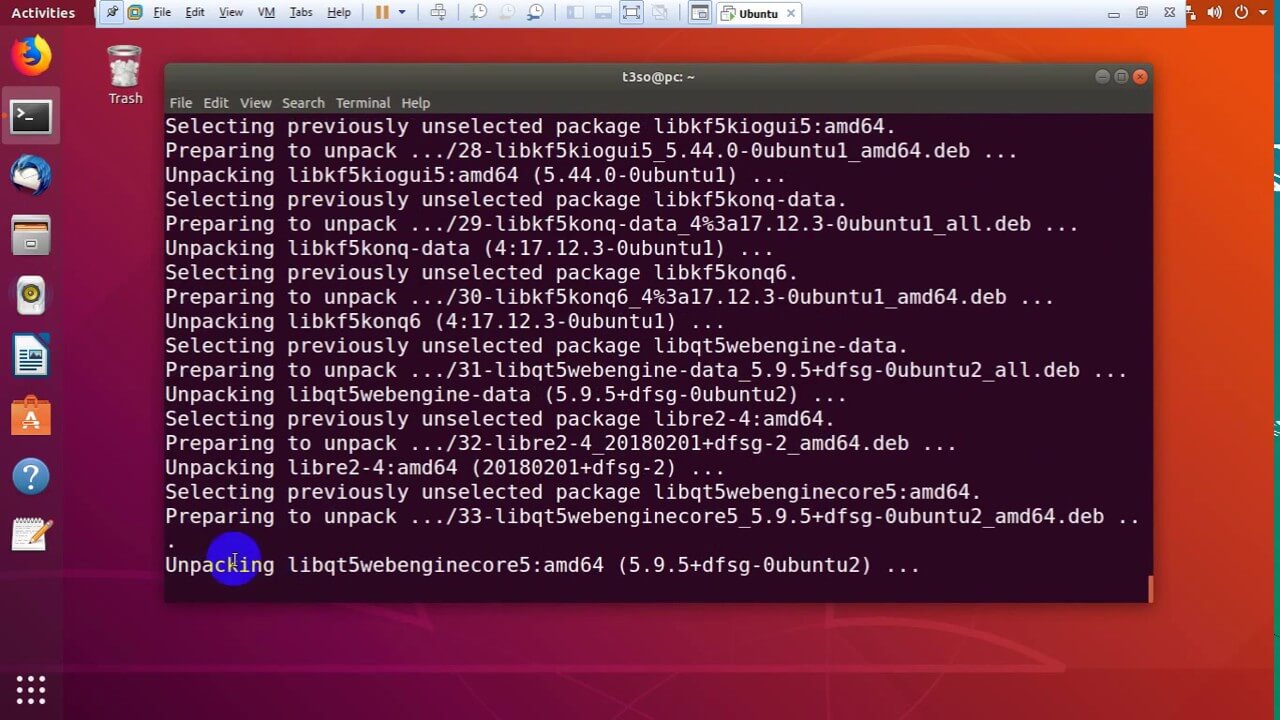 Managing files on Linux Ubuntu is simple and efficient with Konqueror. It is an open-source free file manager for the KDE desktop. This software is feature-rich and has all the standard features any file manager has. Besides this, it offers advanced features like opening multiple tabs, rename multiple files, drag and drop support, etc. Using Konqueror on Ubuntu, you will get access to SFTP and FTP servers. With the plugins, it lets you embed apps, access the files using HTTP or FTP protocols, and more.
To Install Konqueror on Ubuntu, use the command
sudo apt-get update
sudo apt-get install konqueror -y
XFE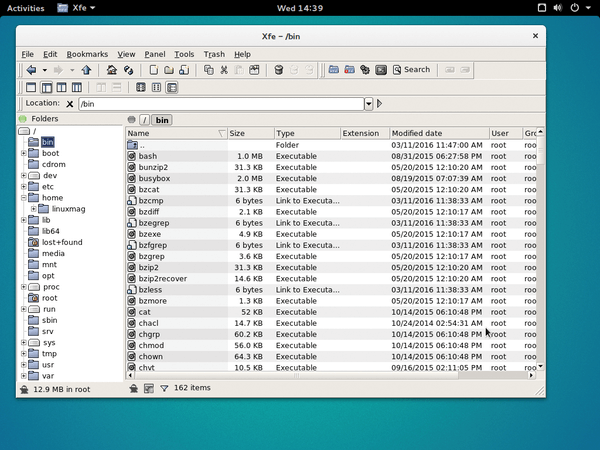 X File Explorer is otherwise termed as XFe and can be used on Ubuntu devices. It is an MS Explorer/Commander like file manager for X developed originally for the Maxim Baranov. The interface of this browser is lightweight and functions more or less similar to Midnight Commander. However, using it is easier with the configuration support. The GUI of this file manager is very fast and works well on the Unix-like OS. It supports bookmarks, toolbars, status line, UTF-8, autosave registry, etc. The users of XFE can choose between four manager modes like one panel, directory tree & one panel, two panels, and two panels and directory tree.
To install XFE on Ubuntu, use the command line
sudo apt-get update
sudo apt-get install -y xfe
Krusader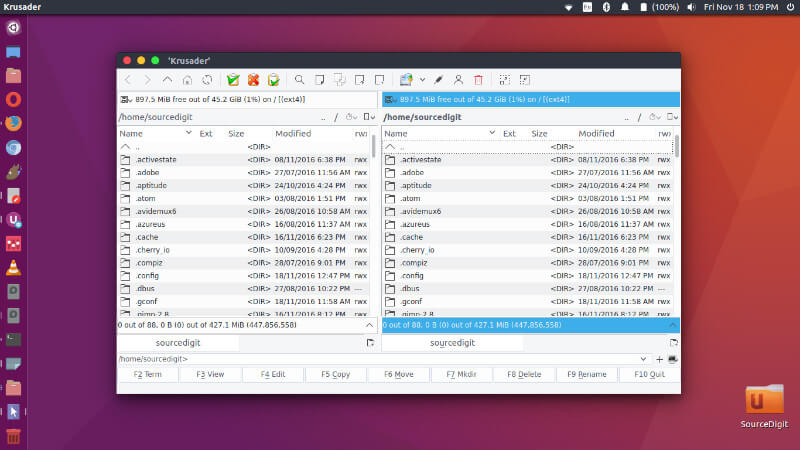 Those who want a commander style file manager can try Krusader. It has all the file management features along with advanced twin panel. This tool can efficiently deal with a wide range of archive formats, KIO slaves like fish or smb. The interface is designed to be user-friendly and completely customizable in nature. Further, it supports both the mouse and the keyboard command. The users of Krusader on Ubuntu can transfer files using FTP and SFTP. Further, it can handle extensive archives, search files using the name or file type.
To install Krusader on Ubuntu, use the command line
sudo apt-get update
sudo apt-get install krusader
SpaceFM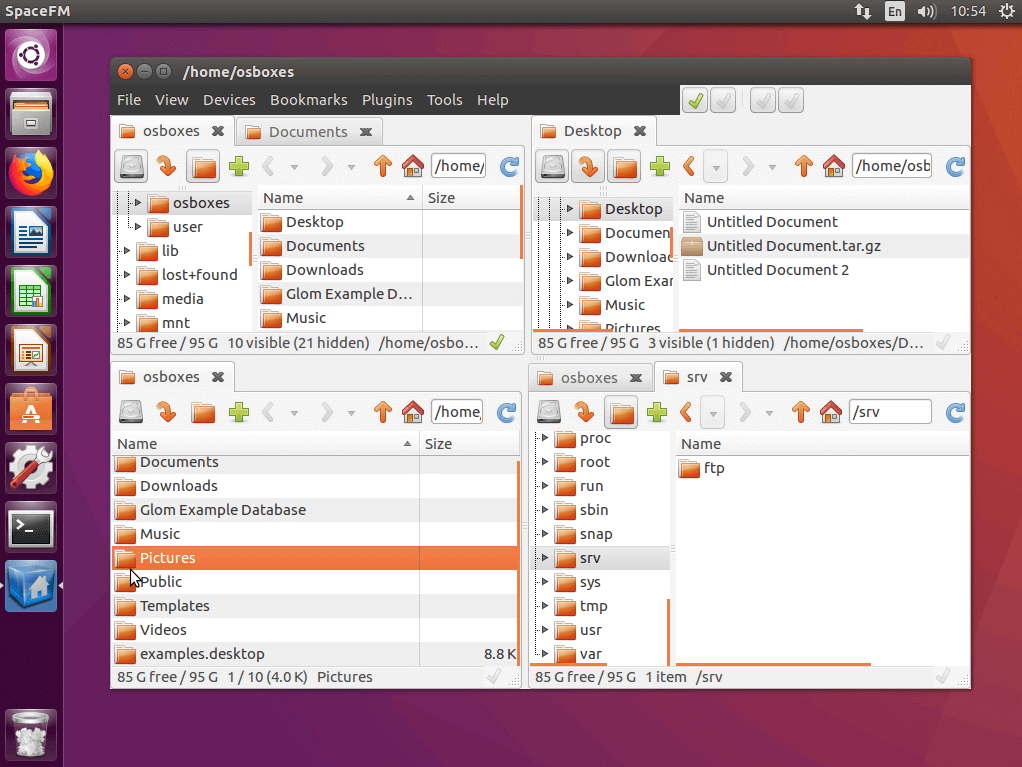 Ubuntu users can get SpaceFM, a multi-panel tabbed file manager to manage files easily. It is a robust and independent file manager available for free. There are a large number of customization options available on SpaceFM and the users can customize the menu system. It has a built-in device manager that uses GTK_ appearance. You can use the SpaceFM file manager to integrate with a bash to obtain greater control and flexibility. It supports configurable side panels, drag and drop, clipboard, bookmarks, etc.
To install SpaceFM on Ubuntu, use the command line
sudo apt-get update -y
sudo apt-get install -y spacefm
Techowns Tip: Best File Manager for Chromebook
Our Opinion
So, that's all about the file managers for Ubuntu desktop. We have listed the titles based on the popularity and features they are providing. Though there are tons of file managers exists, not all of them will compete with the list above in terms of advanced features. So why do have to wait when the best ones are right next to your fingertip.
Is there any best file manager for Ubuntu we have missed out? Then notify us as comments. You may follow us on Facebook and Twitter page for exclusive updated about new articles.
Was this article helpful?