Listening to music isn't limited to Mac PC users when there are lots of music players available. If you want to switch from a standard music player, then you will definitely get the best of music. The right music players on Mac will let you effortlessly organize as well as play music contents. This, in turn, will eliminate the need for iTunes to manage and listen to your favourite music. Whether you love listening to music too often or if you are a casual listener, there are music player apps for every other need of yours. Take a look at our best music players for Mac.
Best Music Players for Mac
Here are the best music players we have listed to use it from Mac PC.
VOX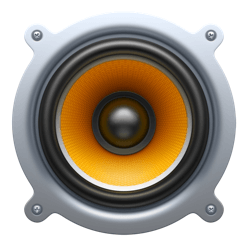 Listen to hi-res music on your Mac PC with the help of VOX music player. You can use this best music player to listen to music in any formats. The numerous audio formats supported on VOX includes flac, DSD, ape, wav, etc. In addition to these, it supports Hi-Res Audio that are four times best than the standard sound resolution. It is a powerful music player that works with iTunes Music, SoundCloud, YouTube Music player, and internet radio stations. VOX on Mac includes advanced settings like an equalizer with 30 presets, 10-grid settings, Bass audio engine, etc. It supports unlimited music cloud storage, exporting playlist, and more.
License: Free & Premium plan starts from $4.99
Elmedia Video Player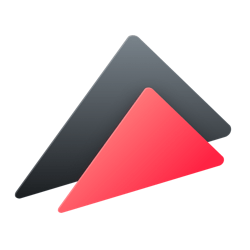 Mac users can use Elmedia Video Player to listen to quality music at any time. It is a free media player that can play not only music but also the video. With Elmedia, you can listen to audio tracks of any type including external. Other popular music formats which it supports include mp3, aac, m4a, flac, mka, ac3, vaw, waw, oga, midi, mid, dts, etc. It doesn't require any additional plugins or codecs to be installed. Managing music is simpler as the users can create and manage playlist with music. Elmedia supports connecting to devices and broadcasting music to different devices like speakers, smart TV, etc. The 10 band audio equalizer will help you tune the sound as per your need manually or choose from the presets available.
License: Free and Pro version costs $9.99
JustPlay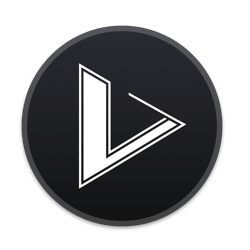 With JustPlay on Mac, you can playback any music files in the best way possible. It is a simple yet powerful media player that can play all the audio formats. Despite the music, it can play videos in the best quality. You will get flexible playback adjustments with this player. Using the JustPlay app, you can make use of the advanced controls like audio sync feature. The audio equalizer of the JustPlay supports 10 band equalizer, external audio tracks, etc. It supports loading an audio track with your preferred language. Mac users can use JustPlay to play music on the external audio devices like high-end home theatre system.
License: Free & Premium plan starts with $4.99
Musique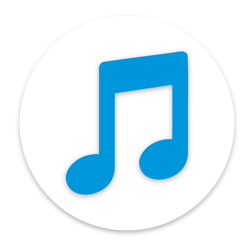 Tune-up to your favourite music on Mac using Musique app. It gives you the best of music listening experience in a clean interface. Stay focused on the music you love listening to irrespective of the format. The supported audio formats include flac, ogg, ape, WV, tta, mpc, etc. You can use Musique to browse songs by artist, albums, genres, folders, etc. The audio player supports organizing the music contents. It works incredibly faster and you can play anything from the large music collections. Musique supports dragging the entire music collection into the play queue.
License: Free
Pine Player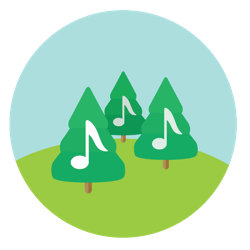 Get an exclusive music listening experience with Pine Player. This is the best music player for Mac and with which you can listen to the music of any formats. It supports mp3, ape, aac, flac, wav, aiff, wma, ogg, and more other audio formats. Pine Player supports different kinds of PCM formats and thus it will reproduce sound in the best quality. The oversampling feature of Pine Player app will upconvert the ordinary music into a high-quality audio file. It is user-friendly and convenient to access music with strong playlist creation. Just by dragging and dropping, you can change the order of the music playing. With crossfade support, Pine Player will never give you the gap between songs while listening to songs from the playlist.
License: Free
Audirvana+

Yet another high-resolution media player for Mac includes Audirvana+ app. It is an affordable music player that provides high-performance audio playback. Audirvana+ is universal and it will turn your Mac into a high-resolution audio source. It supports all the audio file formats and thereby adapts to the sound settings. Audirvana+ supports audio file formats like flac, DSD, aiff, mqa, wav, mp3, m4a, etc. The interface of the Audirvana+ is elegant and you can organize the music files easily. Further, it supports creating a playlist and thereby you can play your favourite music on the go instantly.
License: Free & Premium plan start at $75
Clementine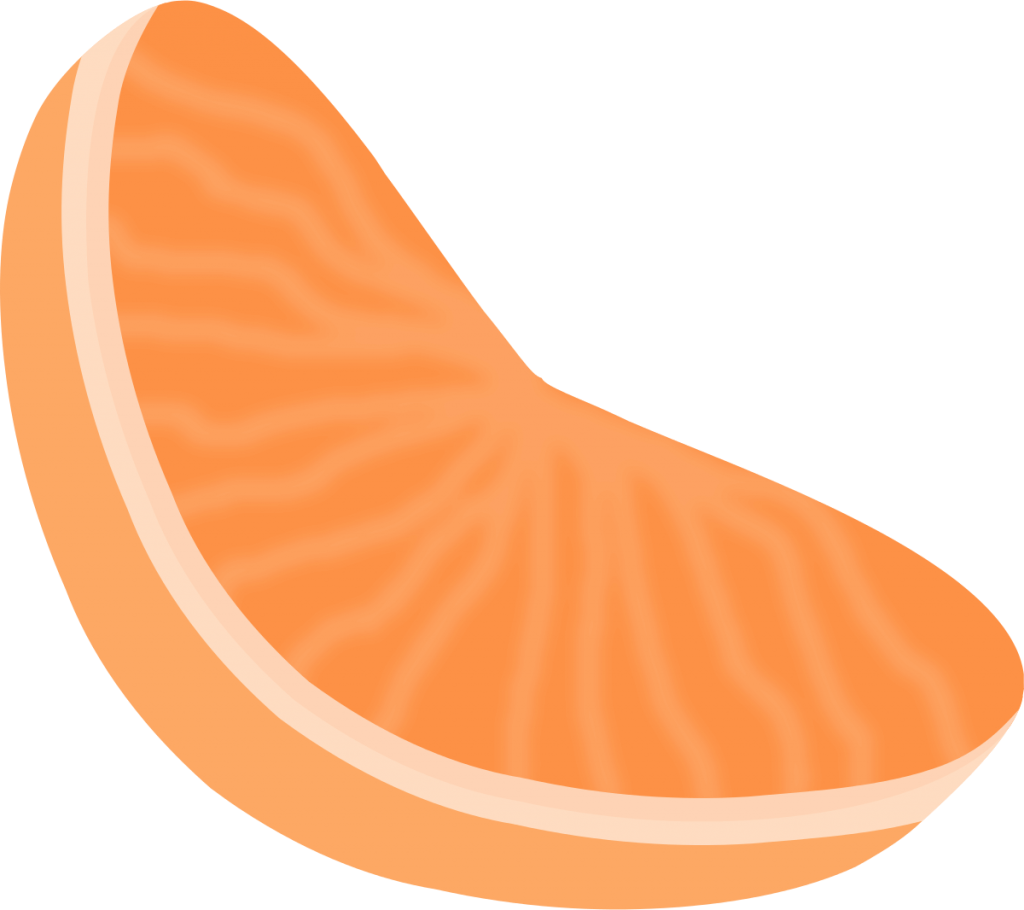 The multiplayer music player called Clementine works on Mac PC. It is a modern music player that features an easy-to-use interface. You can search and play music on the go instantly on your Mac. It can play music from the local music library and internet radio. Clementine Mac app supports music from different services like Spotify, Soundcloud, Grooveshark, etc. You can create smart playlists and dynamic playlists search and play songs instantly. It supports playing songs that are uploaded on Google Drive, OneDrive, Box, etc. Clementine app plays audio from CD's and it can transcode music into different formats.
Clementine is one of the Best Music Players for Linux as well.
Colibri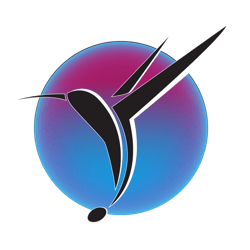 A native macOS supported music player that gives crystal clear audio is Colibri app. It supports playing 50+ audio files like aac, flac, wav, ape, tta, DSD, aiff, wavpack, etc. This music player supports CUE sheets, network streams, and online radio. It has 10 band equalizer support, automatic sample rate switching, etc. Upon using Colibri on Mac, you will get a gapless playback experience with and without the Cue sheet. You can pick up music from where you have left off as it saves the current playlist. Other features available with Colibri includes playing mod and midi files, Chiptune and Tracker music.
License: Free & Premium plan starts at $4.99
Fidelia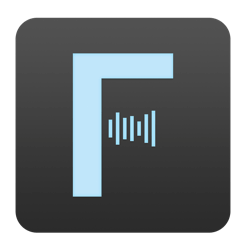 Get the best premium music player, then Fidelia is the best choice. It is a high definition audio player that supports all the audio file formats. The users can use Fidelia app to organize and customize the music tracks for an instant. With its elegant interface, you can entirely focus on music. It supports importing your iTunes library, AirPlay music to your favourite speakers and any other output devices. Fidelia app has classically styled volume dial with mute and dim functions. You can personalize the audio playback experience by installing third-party audio unit plugins support.
License: Free & Premium plan start at $29.99
You can also check our list of Best Music Player for Windows as well.
Our Opinion
Transform your music listening from normal to high-quality with any of the best music players right on your Mac PC. We have given you a mix of free as well as the premium music player and you can choose anything that suits your need.
Is there any other best and feature-rich music player you want us to add in the list. Then comment the title and we will look into it. For the latest updates, stay tuned with us on Facebook and Twitter page.
Was this article helpful?