When it comes to document reading, PDF is the most often used file format. It is the lightweight format to support a large number of document styles. For instance, the PDF file can hold high-quality images, tables, forms, and almost anything. So, a PDF reader is an essential thing for the students, professionals, business persons, writers, and almost anyone who works on digital documents. The best PDF reader must perform tasks just a way more than opening the PDF files. So, it is better to have the best PDF reader for Android to perform advanced tasks like editing, annotating, converting, etc. Here we have compiled the list of best PDF reader for Android devices that will help you do more of your work.
Best PDF Reader for Android
Choose any the best PDF reader apps for Android whose features attracts you the most.
Xodo PDF Reader & Editor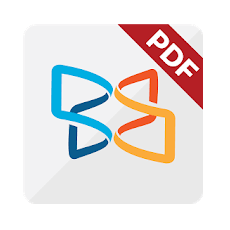 You can choose Xodo PDF Reader & Editor, an all-in-one and best PDF reader & editor. It features the fastest PDF engine and you will get smooth navigation. The PDF reader of Xodo has lots of advanced features. It includes bookmark, night mode, tabs, opening multiple tabs, full-screen mode, etc. You can even write directly, highlight, underline text, and do more with the PDF annotator and editor. It supports signing on the PDF forms. Using an Android device camera, you can scan the page, open an existing image to thereby create a new PDF file. Xodo supports auto sync with Dropbox and Google Drive. It has a built-in file manager that supports accessing recent files, rename, copy, move and delete documents.

License: Free
Librera Reader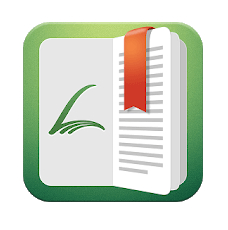 Android users can choose Librera Reader, a lightweight and free PDF reader app. It is most often used as an all-in-one ebook reader and supports lots of formats. So, the users can read almost any ebooks in pdf, epub, mobi, fb2, txt, html, cbz, pdb, etc. It has built-in PDF reader and viewer features. So, finding PDF documents and managing them is quite easy. It supports night and day theme, page splitting, changing a document's background, etc. You can use it to add notes, comments and bookmark the pages. The PDF reader supports voice reading and opening password-protected documents.

License: Free
CamScanner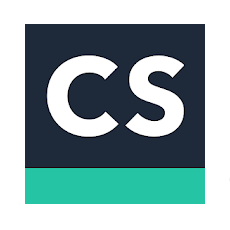 The most renown scanning app called CamScanner can now be used as a PDF reader on Android. It is most often used to scan the physical documents into PDF files. Scanning, storing, sync, and collaborating with files is made easier with the CamScanner app. It supports annotating PDF files and sharing it documents with others over social media or email. With the premium subscription, the users can batch download PDF files. Additionally, CamScanner paid version includes 10GB of cloud storage space and more editing features.

License: Free & Premium plan available
Foxit PDF Reader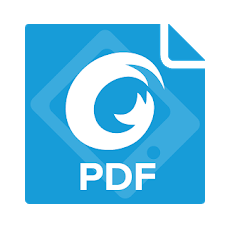 One of the easy-to-use PDF readers for Android is Foxit. It lets you not only view but also annotates PDF files. Just like its rivals, it features leading-edge technology called ConnectedPDF. This PDF editor is completely reliable and is lightweight in nature. It provides absolute security and protects files and sensitive information from unauthorized access. Navigating in Foxit PDF reader is easy with the bookmark management feature. It supports tabbed interface, collaborating and sharing PDF files, create and convert PDF files. It will scan and convert paper documents, MS Office files, etc., as a PDF file. Foxit app supports signing PDF documents or adds a handwritten signature to PDF file.

PDF Reader by Kdan Mobile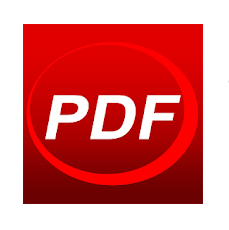 A never miss PDF reader app for Android includes PDF Reader by Kdan Mobile. It includes expert features and you can view, annotate, scan, and sign PDF files. PDF Reader app has made converting pdf file from Android phone a simpler task. Supports creating and combining scans to multi-page PDF files, storing files from web or email, etc. It is capable of importing pdf files from the cloud, computer or other apps. Make handwritten notes by writing on PDF's using your fingers or stylus. You can even add shapes and text boxes to the PDF files.

License: Free & Premium version available
PDF Reader by Robert Londo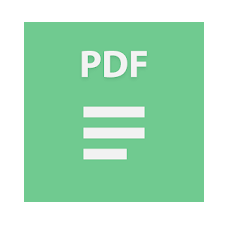 Yet another best free PDF reader is PDF Reader by Robert Londo. It works on Android ]and you can quickly open any PDF documents. PDF Reader is unlike other rivals as it lets you access lots of premium features at free of cost. It will place the important files in the starred list and you can find them easily. This tool will open any PDF documents among all the files available on your Android device. Supports list or grid views, bookmark pages, remember last opened page, etc. Users can open files with the built-in file manager from within the app. It includes day and night reading modes, multiple viewing options, sharing PDF file via Evernote, etc. Re-order or organize the PDF page numbers, delete those unwanted pages, etc.

License: Free
WPS Office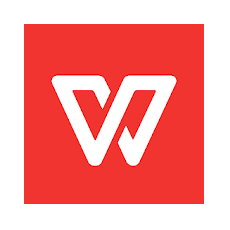 An all-in-one office suite for Android device is WPS Office. It can handle the PDF files in addition to handling office files. WPS Office is a PDF reader, converter and editor with excellent features. It supports scanning paper docs and images into PDF file. If you want a single app to support both Office and PDF documents, then WPS Office is the best choice. The PDF reader of this tool supports about 46 languages. It supports searching, zooming, cropping, and scrolling PDF files. With WPS Office Android app, the users can add bookmarks, annotate and view PDF files. Besides this feature, it supports accessing PDF files from the cloud storage.

License: Free & Premium version available
PDF Viewer Pro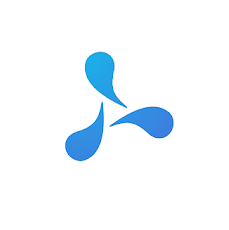 If you want to improve your productivity, then PDF Viewer Pro will work the best. This lets you not only view PDF files but also search and annotate PDF documents. You can open the PDF file from email, cloud or from the website with this tool. Annotation is effortless as it supports fingers and stylus. Whether you want to create new or edit PDF documents,
PDF Viewer Pro can be used. Use bookmark feature to mark important pages and revisit with ease. The premium version lets you merge multiple documents into a single PDF file.

License: Free and Pro version available
Honourable Mention – Adobe Acrobat Reader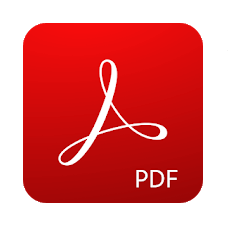 Adobe Acrobat Reader is the go-to-choice of PDF reader on Android device. It is a simple yet powerful tool to open and view PDF documents. With Adobe Acrobat Reader, searching, viewing, and editing files is easy. In addition to this, it supports annotating PDF's like adding comments, sticky notes, highlights, etc. The users can upload and sign PDF forms using this tool effortlessly. It lets you read the scanned PDF files that you have captured using Adobe Scan app. Supports printing documents directly from your Android device by connecting it into the printer. It is also the best PDF reader for iPad/iPhone, Mac, Windows and much more platform.

License: Free & Pro version available
Our Opinion
Most users choose Adobe Acrobat to read and annotate PDF files on Android device as it is the best. But you can try any of the PDF reader apps for different purposes and your needs. Now the choice is yours and you can pick anything from the above list.
Do we satisfy your craving for the best PDF reader for Android? Share us your comments if you want us to include any more apps. Connect with us on Facebook and Twitter page for more useful articles, tips and tricks related to technology.
Was this article helpful?