In recent times, podcasts are primarily used as the information gathering source by lots of Android users. For those unaware, Podcasts are nothing but the internet radio. Lots of influencer's and experts from all over the world are sharing their knowledge and advice as podcasts. Every podcast will have all their episodes and the users can listen to them whenever with the internet. While there are a large number of podcasts available, we have explained the procedure to listen to podcasts on Android device.
How to Listen to Podcasts on Android?
Android users have two different ways to listen to podcasts. Follow the section below to know more.
Using Google Play Music
With Podcast Player App
Listen to Podcasts on Android using Google Play Music
Most Android devices come with Play Music pre-installed and you can use it to listen to any podcasts.
Note: If in case you don't find Play Music, then install it from Play Store.
(1) Launch the Google Play Music app from the Apps column of your Android device.
(2) Hover to the top-left corner and press the menu or three horizontal lines.
(3) Select Podcasts option on the navigation menu panel shown on your device.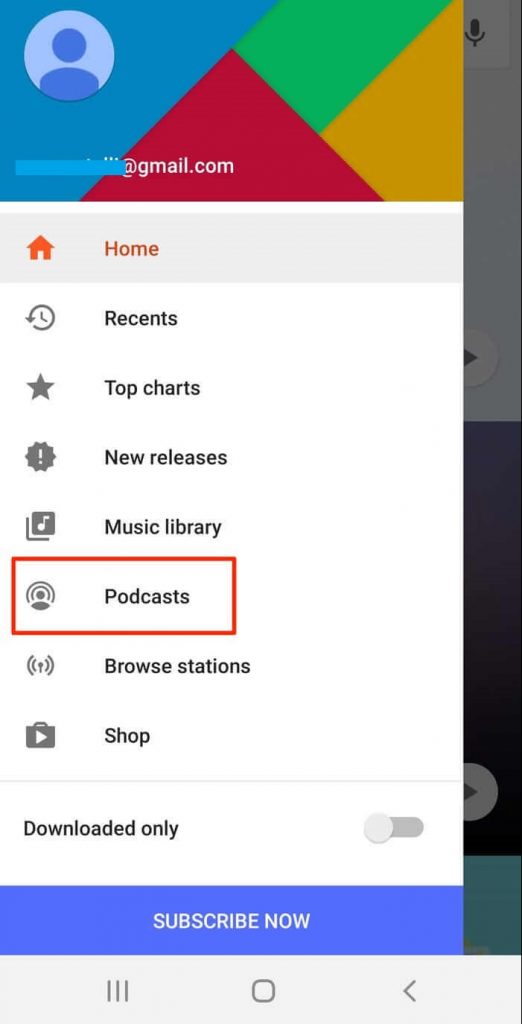 (4) Choose a podcast using any of the options like Top Charts, All Categories, and Search.
Note: Top Charts tab will let you view the popular podcasts in your area. If you are looking for a specific podcast, then search for it using the magnifier icon. Else, select All categories drop down to choose from the top podcasts.
(5) Select a podcast and this will show you the list of all the episodes.
(6) Navigate to click on the Subscribe button present just beneath the podcast title.
Note: If you don't find Subscribe, then press three vertical dot icon and select Subscribe option.
(7) Now, customize your subscription between Auto download, Push notifications and Playback order on the pop-up.
(8) After that, click on the Subscribe button from the bottom-right corner to subscribe to the podcast.
(9) Lastly, you shall scroll down, select an episode and Play Music will start playing it.
Listen to Podcasts on Android with a Podcast Player App
Currently, Google Play Music supports Podcasts only in Canada and the US. In such a case, it is good to opt for a Podcast app to let enjoy listening to your favourite podcasts.
Our top recommended Podcast app for Android includes
Google Podcasts
TuneIn
Anchor
Pocket Casts
Podcast Addict
Doggcatcher
Castbox
Sticher
(1) Open Google Play Store on your Android phone or tablet.
(2) Use the search bar to find any of the above-listed podcast apps. For instance, Google Podcasts.
(3) Select the same from the suggestions list.
(4) Click on the Install button on the app info screen to download it.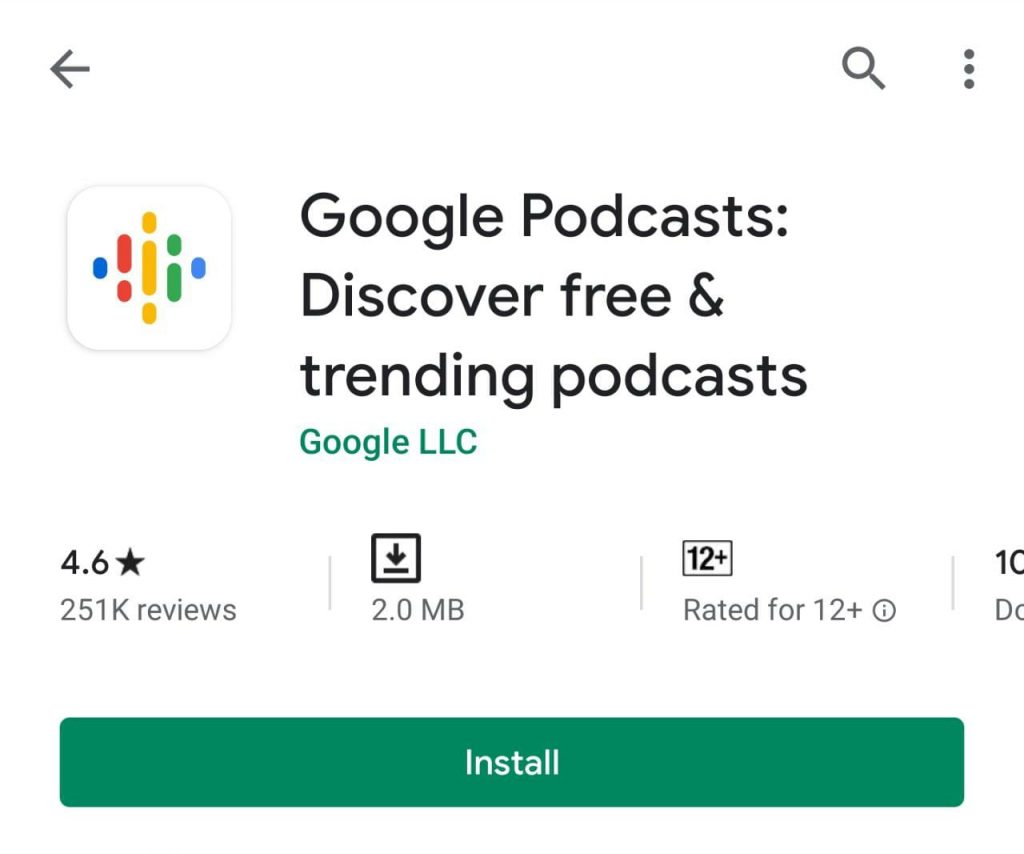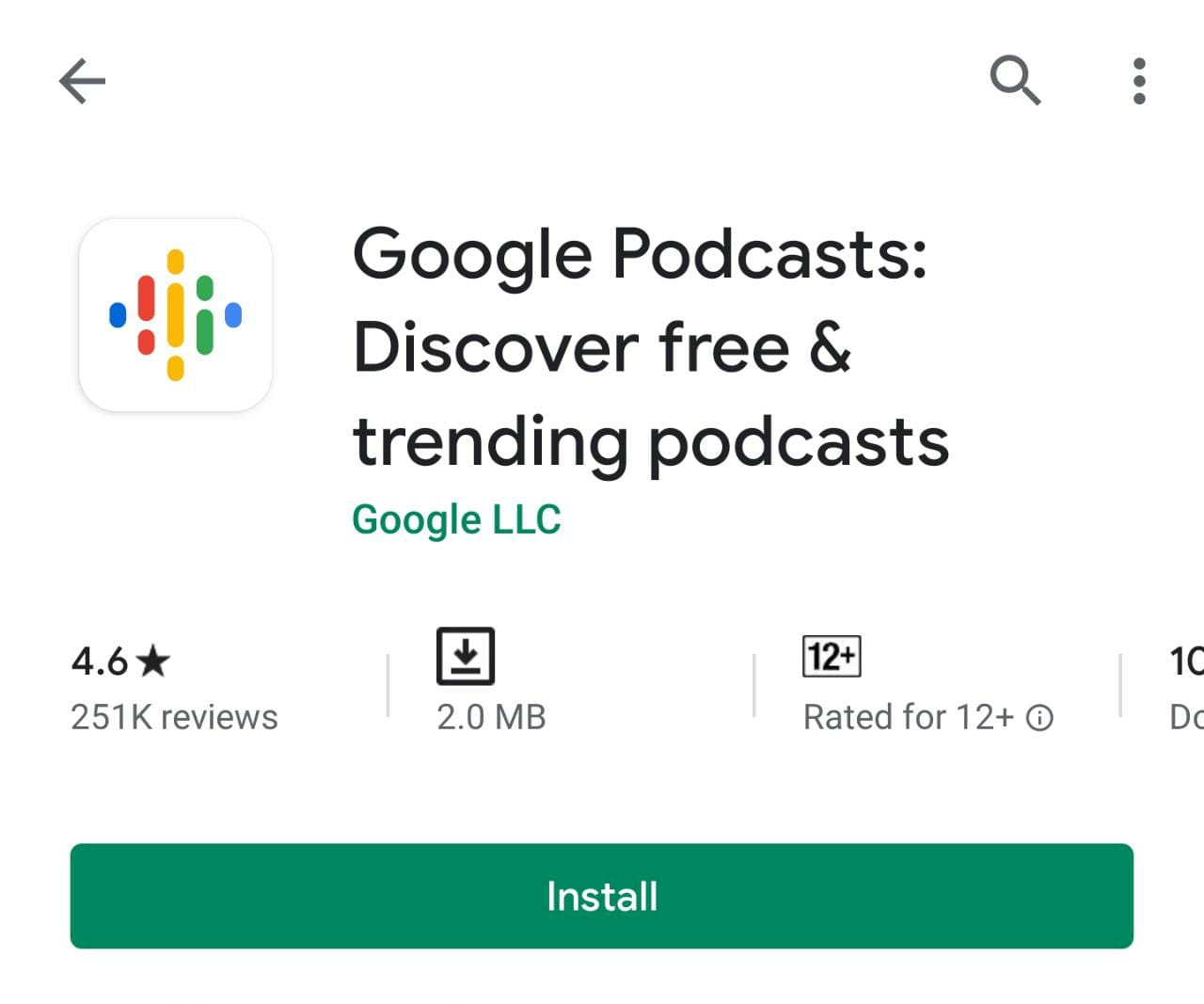 (5) When prompted, make a tap on Accept button.
(6) Hit the Open button to launch it on an Android device.
(7) Use the search bar to search for a podcast or select a podcast directly.
Note: You can even browse for the best podcasts by looking for its catalogue. Over time, most podcast apps will recommend the podcast episodes.
(8) Now, you should subscribe to the podcast by clicking on the Subscribe/Follow button.
(9) Choose an episode and the Podcast app (For example Google Podcasts) will play it on Android.
That's simple to listen to a podcast on Android device. If you have Podcast support on the Play Music app, then we recommend playing your favourite podcast over it. Else, you shall go with the above method to listen to them.
Did we miss any other best Podcasts app for Android here? Let us know them. Also, you may share us how useful this section is in comments. Follow us on Facebook and Twitter page.
Was this article helpful?