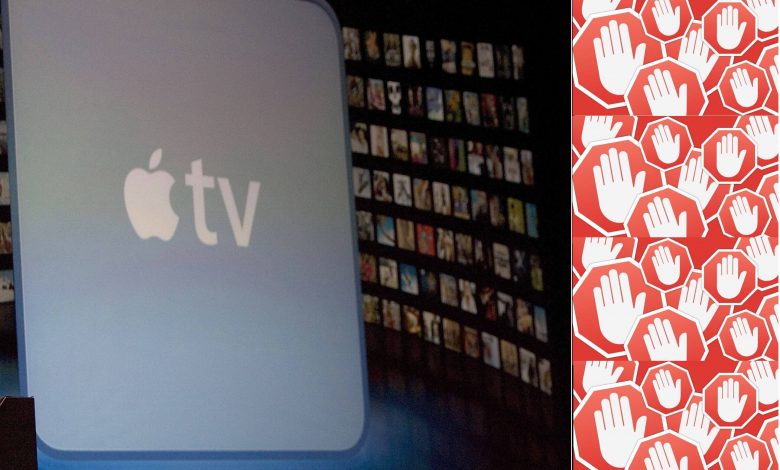 tvOS has revolutionized TV streaming in recent years. It is not only a remarkable invention from Apple but is also the costliest. With Apple TV, you will get the picture-perfect streaming experience. While tvOS has been witnessing an increasing number of support from the users, it does hold lots of ads too. Apple by default monitors your search and reading history to provide ads in Apple Store and Apple News. In addition to this, lots of tvOS compatible apps also bring you ads. As a result, tvOS users will probably end up watching those annoying ads and waste a minute or two. Fortunately, Apple itself has provided an option to block ads on Apple TV. If you aren't informed about it previously, then we will help you deal with it.
How to Block Ads on Apple TV?
Quick Guide: Go to Apple TV Settings –> Choose General –> Turn on Limit Ad Tracking.
(1). Power on your Apple TV using a remote or Siri.
(2). Navigate to Settings and select General.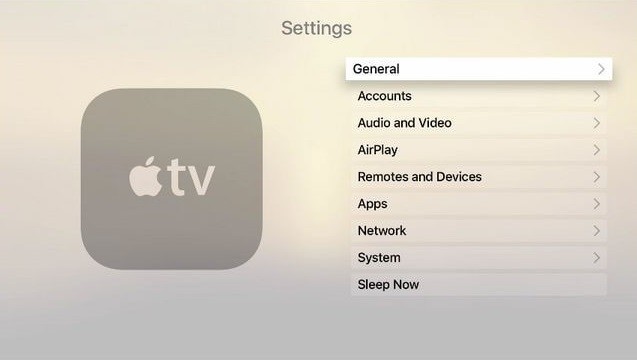 (3). Click on the Privacy option.
(4). Under Advertising, tap on Limit Ad Tracking to turn it on.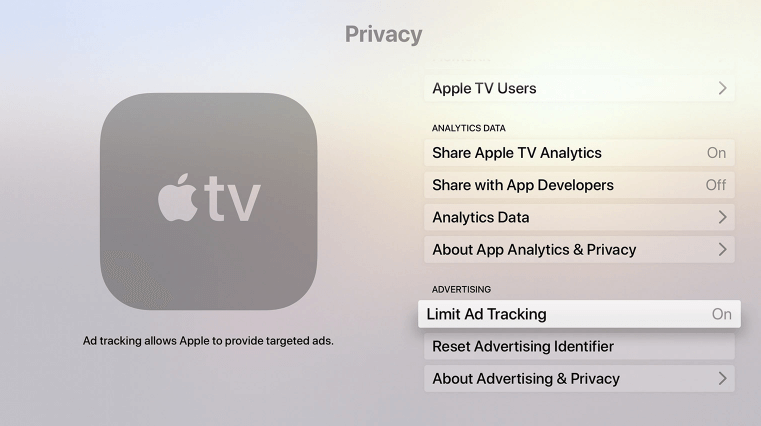 Note: This will block all the interest-based ads provided by Apple on your TV. This doesn't mean that you will receive fewer ads. You will still get the same number of ads that are less relevant.
Alternative Way!
With the above method, you will still get ads that aren't relevant. If you want to block all the ads on Apple tvOS, then it is better to opt for an ad blocker app. Get the Adblock TV app on your Apple TV to watch videos without any ads. It is available for Apple TV officially at $3.99 and guarantees an ad-free experience. So, you will be able to stream your favorite shows and movies without any interruptions. The app doesn't seem to gain positive reviews, and as the choices of adblocker apps on Apple TV are very less, give it a try and decide for yourself.
Update: The Adblock TV app is removed from the Apple TV's App Store.
So, you can't access the Adblock TV app anymore on your Apple TV. Blocking interest-based ads is simple and handy from Apple TV settings. A lot of apps offer an ad-free option at a subscription price.
FAQs
1. How do I get rid of ads on Apple TV?
You can turn on the Limit Ad Tracking feature on Apple TV.
2. Does YouTube on Apple TV have ads?
Yes, YouTube will play ads while streaming videos on Apple TV. To have an ad-free experience, you have to buy YouTube Premium worth $11.99 per month.
Was this article helpful?