Many of us are aware of Google doodle games. These games are developed by Google and Studio 4C. The doodle team releases some high-quality games on the occasion of their anniversaries and special events or to raise awareness about the current issues. In this article, we will list some of the popular Google Doodle Games. The main advantage of those games is that you do not need any special device. All you need is a good internet connection and a browser.
Popular Google Doodle Games
Here is the list of best games
Minesweeper
Play with Bees
Halloween
Soccer
Baseball
Pac-man
The Scoville Game
Basketball
Rubik's Cube
Cricket doodle
Minesweeper
The objective of Minesweeper is to clear a grid of squares without detonating hidden mines, using numerical clues that indicate the number of adjacent mines. The Minesweeper combines elements of strategy, logic, and sometimes luck, making it an excellent choice for those seeking a fun and problem-solving game. Google's Minesweeper version can be accessed here, alternatively, other minesweeper games are available online.
Link: https://www.google.com/fbx?fbx=minesweeper
Play with Bees
This game was released on account of the 50th anniversary of Earth Day. It makes us know the bee's important work of pollinating flowers. By using a mouse, you can guide the bee to pollinate from one flower to the others. We can also unlock some cool facts about bees and their importance in sustaining life in this world.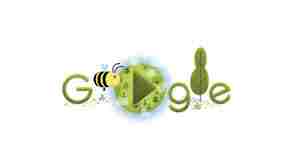 Link: https://www.google.com/doodles/earth-day-2020
Halloween
This is such a fun game to play. The game allows us to be a wizard and kill ghosts. It has five levels. We can check our logos on the top of the ghost and swipe to kill the ghosts. If they come close to you, the game will be over. The game gives us five lives, and we need to defeat the ghost.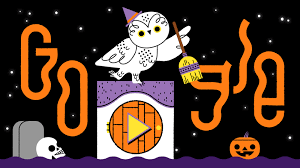 Link: https://www.google.com/doodles/halloween-2016
Soccer
Soccer is one of the best doodle games to play when we are bored. You cannot score goals in this game, but you need to block incoming goal attempts being a goalkeeper. You can use arrow keys on your keyboard to pass the goalkeeper and press the space key if you need to block the shot.

Link: https://www.google.com/doodles/soccer-2012
Related – Best Nintendo Switch Games
Baseball
The baseball doodle was released on July 4, 2019. It came into action on the occasion of Independence Day. We can play this game on a desktop or mobile. Baseball features some classic cookout foods going to bat against a peanut team. Some players are popcorn, ice cream, watermelon, and hotdogs. These characters have their own names, like 'H-Dog,' 'Big Red,' and 'Power Pop.'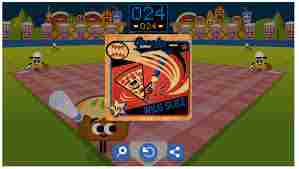 Pac-man
Google released this fun doodle on may 21, 2010, to celebrate Pac-man's 30th anniversary. The main objective of this game is that you must eat all dots on the screen while avoiding being caught by the ghosts. The yellow circle is the Pac-man which can only be moved right, up, down, and left by the player. It is seriously such a fun game. You have three opportunities to escape. If someone catches you, then the game will end.

Link: https://www.google.com/logos/2010/pacman10-i.html
The Scoville Game
It is another popular doodle. The game is all about chilies and peppers. It allows you to freeze the chilies by slapping them with ice cream. If we lose, our character will get burned by chilies, and the game will come to an end. Google has created this game in honor of pharmacist and researcher Wilbur Scoville. The only game which supports up to 6 players. You can get victory in multiple ways. The game is well designed and has a very nice theme.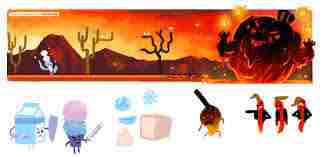 Link: https://www.google.com/doodles/wilbur-scovilles-151st-birthday
Basketball
Basketball is an easy and exciting game to play. This doodle was released on 4th July 2019. A single player can play. The mechanism of this game is really simple. You just need to press the space bar to build strength and hold to release it to shoot. It has 24 second time limit. Allows us to score as many goals as possible in that time. We can throw the ball through the hoop. If you need more pressure, you can press the space bar or the mouse.

Link: https://www.google.com/doodles/basketball-2012
Rubik's cube
Many of us are aware of Rubik's cube. The game is the digital version of the Rubik's cube. It gives you shuffled Rubik's. You need to solve. Just like the real one, it has a cube of three. We can enhance the skill of solving Rubik's cube by solving this one. Such a nice game to practice.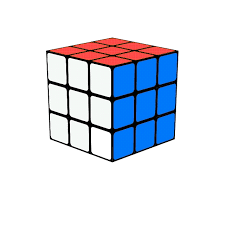 Link: https://www.google.com/doodles/rubiks-cube
Cricket Doodle
It is another popular doodle game that everyone loves to play. As we know, cricket is not just a game. We can breathe and live cricket. This game is especially for all hard-core cricket lovers like me. You will see a bat icon in the yellow circle in the game. We need to click the circle while hitting the ball. We never miss playing cricket, either physically or digitally.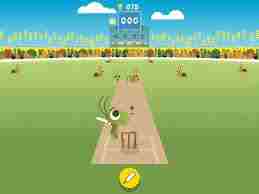 Link: https://doodlecricket.github.io/#/
Related – How to Play Games on Netflix
Google doodle games are a stress buster for every one of us as work from home is our new normal these days. Here, we compiled a list of the best Google doodles to play in your leisure time. Hope you find this article useful. Play games and have fun!
Was this article helpful?