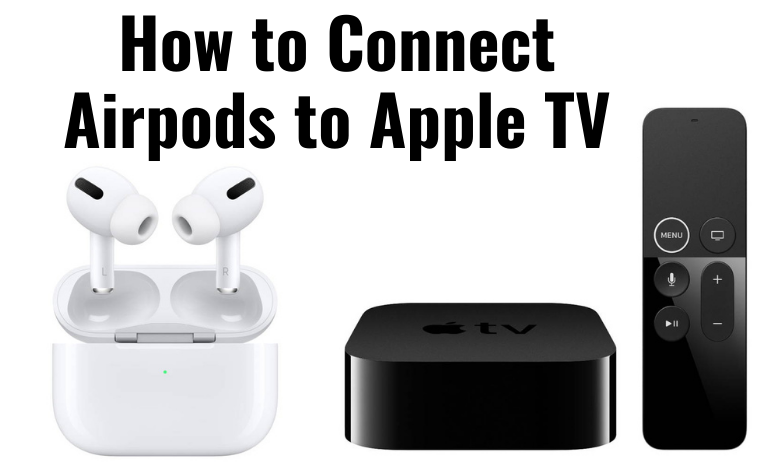 AirPods are wireless Bluetooth earbuds designed to work with smartphones, streaming devices, and Bluetooth-supported devices. You can easily pair AirPods with an Apple TV since they are in the same ecosystem. Pairing your Airpods with your Apple TV allows you to enjoy your favorite shows, movies, and other content without disturbing others in the room. Once you connect AirPods with Apple TV, you can control what to watch and manage your audio with AirPods.
How to Connect Airpods to Apple TV
Note: Ensure that your Apple TV runs tvOS 11 or later. If not, update your Apple TV to the latest version for seamless pairing.
[1] Insert your Airpods into their case and open the lid.
[2] Press and hold the setup button on the backside of the charging case until the status light flashes white color.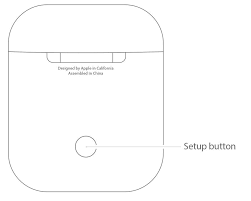 [3] Now, open the Settings menu on your Apple TV.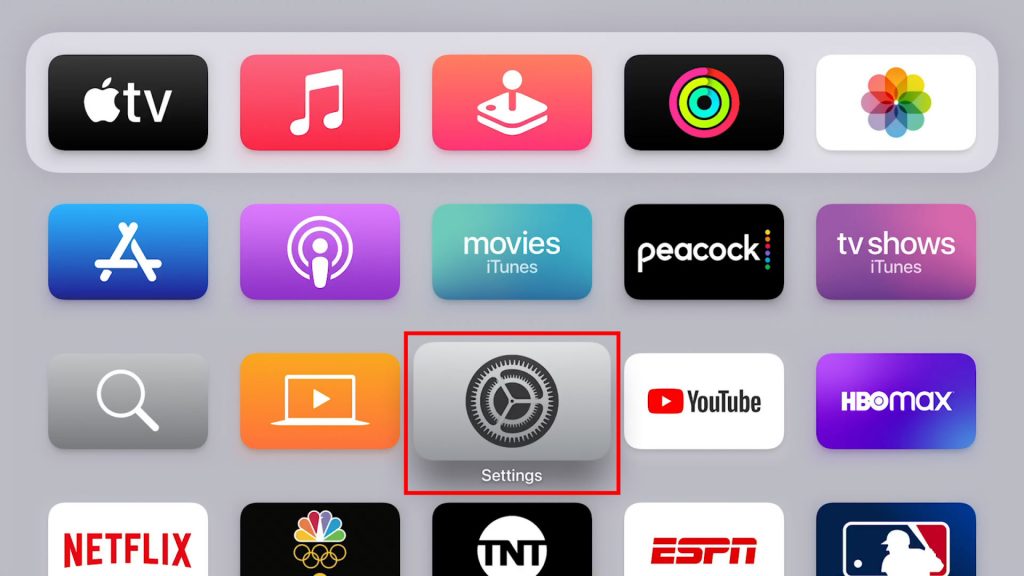 [4] Scroll down and select Remotes and Devices in the settings list.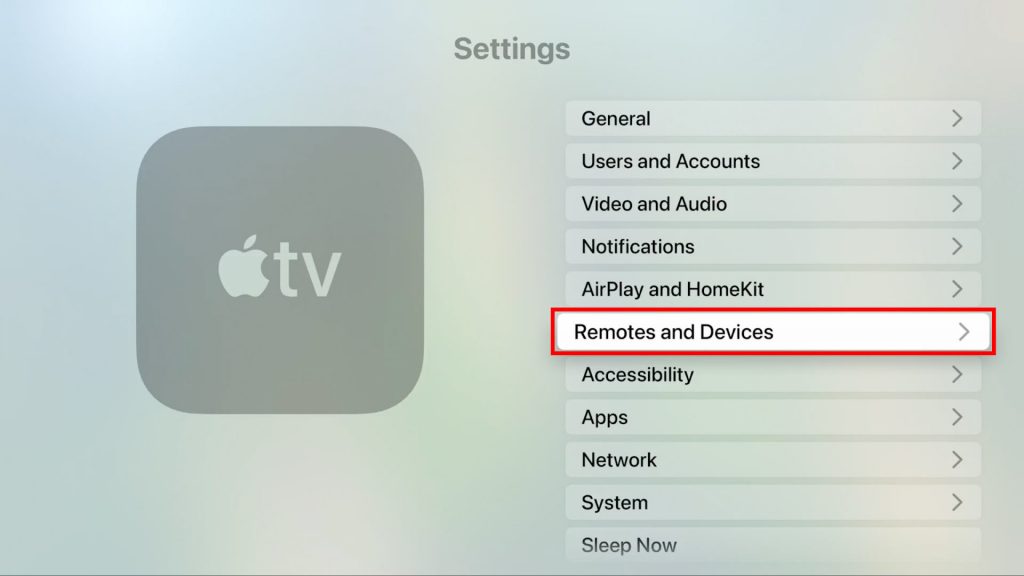 [5] Choose the Bluetooth option.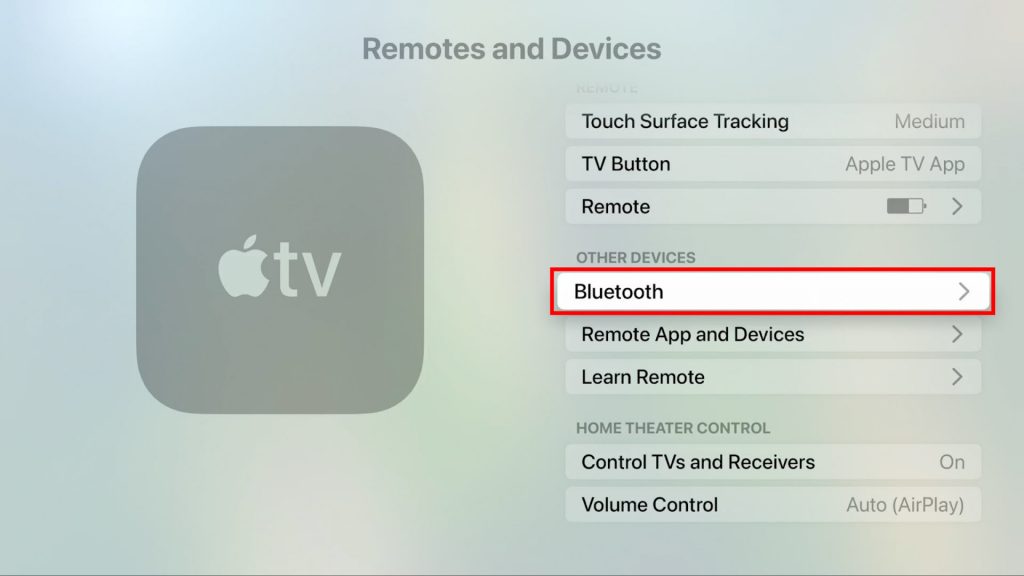 [6] From the list of available devices, choose your AirPods to pair with them.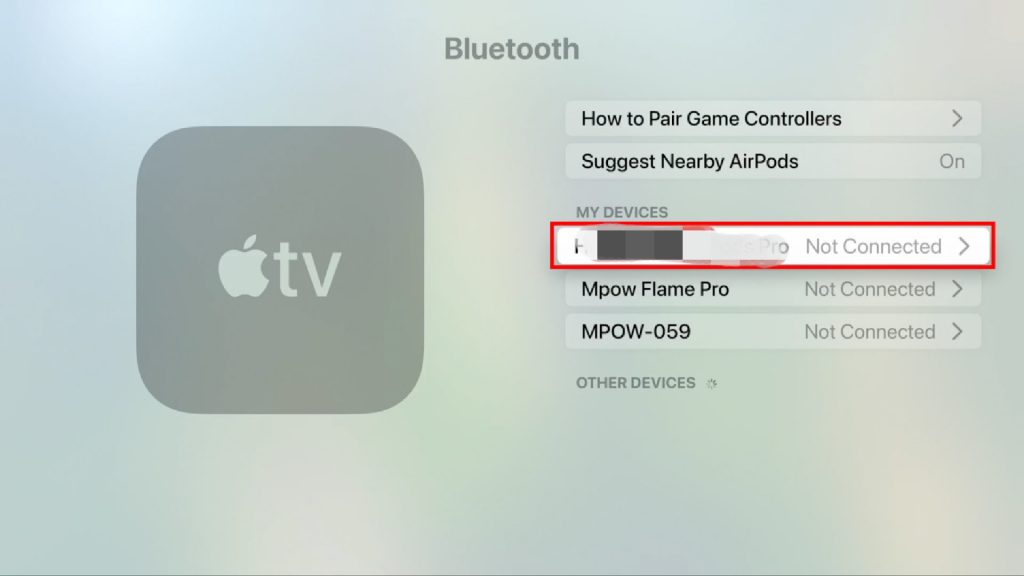 [7] After pairing, click the Connect Device option to stream audio via your AirPods.
How to Connect Apple TV to Previously Paired AirPods
Once your AirPods are successfully paired, you can easily connect them to your Apple TV at any time.
[1] Press and hold the Home button on your Apple TV remote.
[2] Scroll down and select the Audio Control button.
[3] Select your Airpods from the list of devices.
How to Disconnect or Unpair AirPods from Apple TV
[1] Go to Settings on your Apple TV.
[2] Click Remote and devices and select Bluetooth.
[3] Select your AirPods.
[4] Now, click Disconnect Device to end the connection or click Forget this Device to remove your AirPods from Apple TV's saved device list.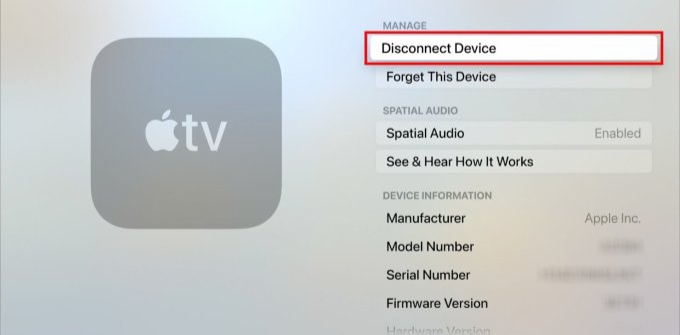 Through this, you can easily connect AirPods to your Apple TV and start enjoying TV time privately without disturbing others. You can connect all versions of AirPods, AirPods Pro, and AirPods Max with your Apple streaming device. You will get the additional advantage of having a Spatial Audio feature while pairing Airpods Pro or Airpods Max.
Kindly mention the queries and feedback for the above guide in the comments section. Visit the Techowns' Facebook and Twitter pages to read the other tech articles.
Was this article helpful?