Are you wondering how to connect the AirPods or AirPods Pro with your Apple Watch? It will be paired automatically if the Airpods are previously connected with the iPhone you used to set up Apple Watch. On the other hand, you can connect the AirPods to your watch manually. With Active Noise Cancellation and Personalized Spatial Audio, you will get the best listening experience from Apple AirPods. When connected to Apple Watch, you can listen to fitness videos, fitness achievement prompts, notifications, and more on your AirPods.
Though the Apple Watch is equipped with a built-in speaker, it offers support for BT headphones for enhanced listening. Follow the below guide to connect the AirPods to your watch.
How to Connect AirPods to Apple Watch
If you have already paired your AirPods with iPhone or iPad, you can use the following method to connect your AirPods with your Watch. If not, skip to the next section.
1. Turn on your Apple Watch and scroll up from the bottom of your screen to open the Control Center.
2. Now, tap on the AirPlay icon.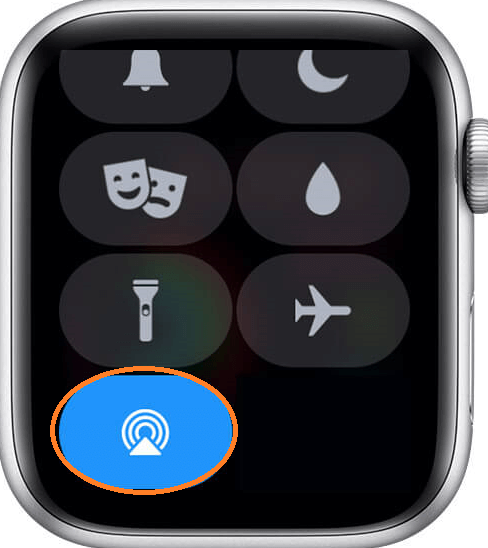 3. If your device is already paired with your iPhone or iPad, your AirPod will now be displayed under Choose where to play option.
4. Select your AirPod from the list of devices.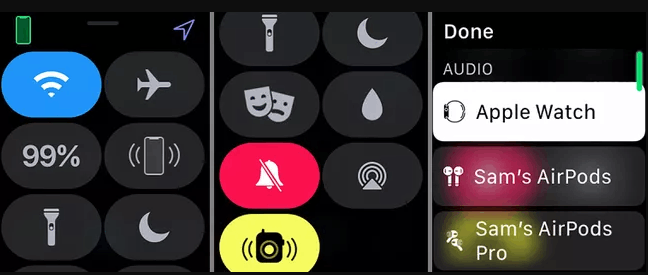 5. Now, the audio from your Apple Watch will be heard on the headphones.
How to Connect Airpods to Apple Watch Manually [Via Bluetooth]
If you have not already paired your AirPods to your iPhone or iPad, you can connect them manually using the following method.
1. Place your AirPods inside the charging case and open the lid.
2. Press and hold the Back button on the case without taking the Airpods from the case.
3. Release the button once the LED starts to flash.
4. Go to the Settings app on your Apple Watch.
5. Choose Bluetooth and turn on the Bluetooth connectivity on your Apple Watch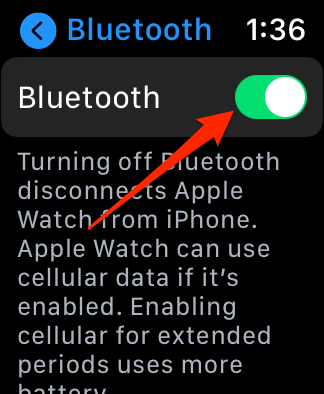 6. Tap on your AirPods to pair them.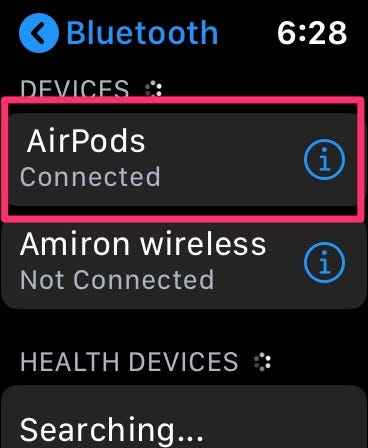 7. Now, you can listen to your favorite songs privately.
How to Disconnect or Unpair AirPods with Apple Watch
You have two options to disconnect the AirPods from your watch. You can either disconnect it for once or forget the device.
1. Open Settings on your Apple Watch.
2. Click Bluetooth from the settings.
3. Now, tap the "i" icon next to your AirPods.
4. You will get two options. Disconnect Device and Forget Device.
5. If you click Disconnect Device option, the AirPods will be disconnected temporarily and will be connected automatically for the next time.
6. Click Forget Device to delete the AirPods from your watch.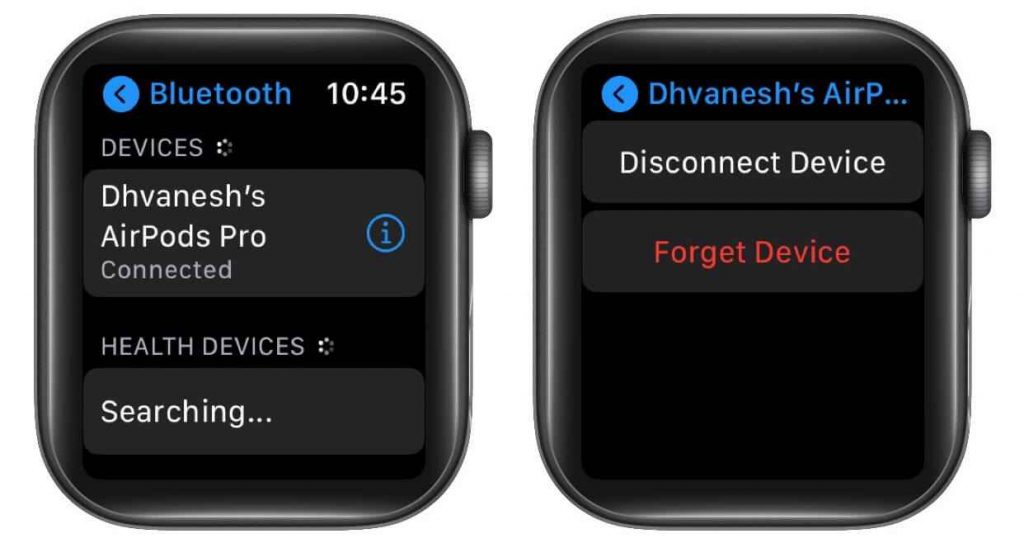 We hope the given procedure shows the right direction to pair AirPods with your Apple Watch. Connect with your Apple Watch and enjoy an amazing sound experience along with Siri voice assistance support.
Frequently Asked Questions
Can I use AirPods with Apple Watch?
Yes, You can use AirPods of any generation on your Apple Watch without any issues.
Why won't my AirPods connect to my Apple Watch?
If the AirPods are not pairing, make sure that the Watch and headphones are charged. Update your Apple Watch to its latest firmware and try again.
Can I pair AirPods to Android smartphones?
Yes, using the Bluetooth feature, you can connect the AirPods to any Android smartphones.
How to switch AirPods between devices?
From iOS 14 or later, your AirPods will swithc between iPhone or Apple Watch automatically based on which device is playing the audio. For manually switching, you can tap the AirPods option from the Bluetooth device list.
Was this article helpful?