Apple TV is definitely a remarkable smart TV innovation that aims to give the best of the TV streaming experience. It is one of the costliest digital media players currently in the market. Apple TV design looks like a set-up box that needs to be plugged into the HDMI port of the TV. This is an HDMI compliant sourced device that can be controlled remotely. It doesn't come with integrated controls and thus you should control it by the Apple Remote or Siri Remote control. The remote is the primary requirement to turn on Apple TV and stream your favourite contents. Even if you have lost your Apple TV remote fortunately or unfortunately, you will be able to turn it on. Find out how to turn on Apple TV to get started with it.
How to Turn on Apple TV?
Turning your Apple TV takes no time if you have a Siri remote. We have the solution even if you don't have it.
FYI! Siri works on both Siri remote as well as the Apple TV remote provided your region has the support for Siri.
How to Turn on Apple TV with Apple TV Remote?
Apple TV remote is designed in such a way that it will recognize your Apple TV as soon as you switch it on after connecting to the power source. With a remote controller, turning it on is a one-step process.
(1). Press Menu or Apple TV App/Home button on the the Siri Remote or Apple TV remote.
Tip! Keep your Siri remote fully charged to use it to control Apple TV without interruption.
Viola! This will turn on your Apple TV in seconds.
Try This!
Go to Settings > Remotes and Devices > Control TV's and Receivers > turn it On.
With this, your TV will turn on automatically when Apple TV resumes from the sleep mode.
Pre-Requisites to Turn on Apple TV without Apple TV Remote
Turning on your Apple TV is possible even without Apple TV remote or Siri remote. However, you indeed require an iOS device to proceed further.
Plug in Apple TV to your TV and power it on
Connect Apple TV to the WiFi network
If Apple TV is turned off, just unplug Apple TV from power and plug it back
If your Apple TV is new and isn't set up yet, then plug it to WiFi router with an Ethernet cable.
Add Apple TV Remote to Control Center
If you haven't setup your iOS device to control Apple TV, then do the steps given below.
Note: Make sure your iOS device is running on iOS 12 or later versions to turn on Apple TV using this method.
(1). Connect Apple TV and your iPhone or iPad to the same WiFi network.
(2). Open Settings app and choose Control Center option.
(3). Select Customize Controls.
(4). Under More Controls, look for Add button next to Apple TV Remote. Click on it to add it to Control Center.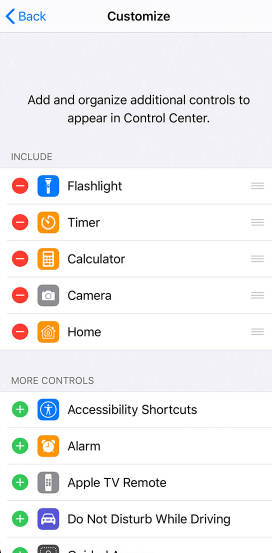 How to Turn on Apple TV without Apple TV Remote (Using iOS)
(1). Launch Control Center by scrolling from the bottom of the iOS screen.
(2). Click on tvOS icon.
(3). Select the Apple TV and this will turn it on.
(4). When prompted, enter the four digit code as shown on Apple TV.
Try This! Tap on the virtual control area in the Control Center widget on the iOS screen to wake up Apple TV.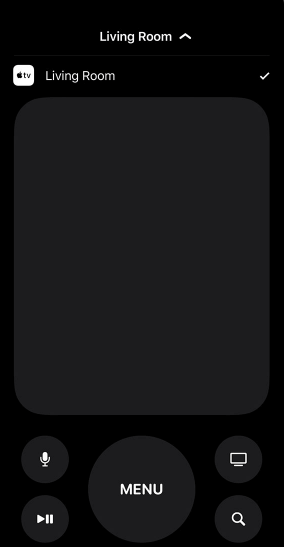 Alternative! You may download Remote app from App Store and launch it. Click on Add Apple TV option and enter the 4-digit code shown on the Apple TV. With this, the iPhone will be paired with Apple TV and you can use it to turn on and control it.
To Conclude
That's all. Turning on Apple TV is easy if you have its remote. If you don't have the Apple TV remote or Siri remote, then you should definitely spend some of your valuable time to turn it using iOS and thereby control your Apple TV. There are no working method to turn on an Apple TV without remote, without WiFi, iPhone and without an ethernet cable altogether. At least you must have any one of these to easily turn on Apple TV.
Also see how to turn off Apple TV.
Did you find this guide useful to gather information about turning on Apple TV? Do share us your opinion as comments. Latest article updates are notified if you follow our Facebook and Twitter page.
Was this article helpful?