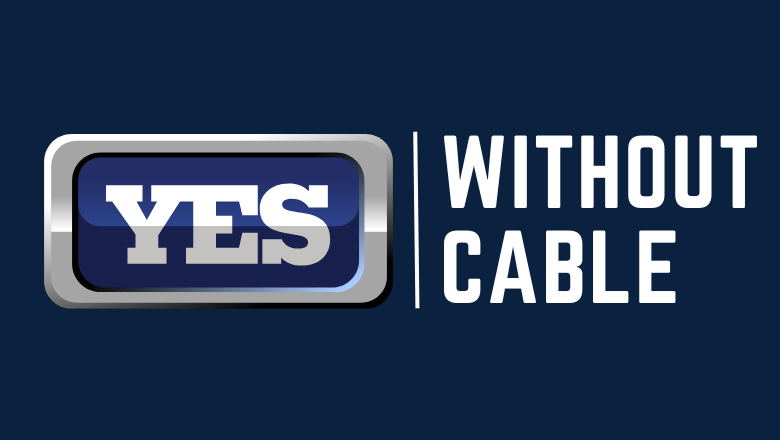 Want to watch YES Network off the cord to get rid of the cable TV subscription? If Yes, then you can watch the YES Network without cable using the streaming service. Luckily, YES Network is available only on the DirecTV Stream. With this streaming service, you can stop paying for the cable or satellite TV Provider subscription. Apart from the streaming service, you can watch live sports content on the YES network application.
The Yankee Entertainment and Sports Network, YES Network is one of the popular US-based Pay TV channels. It costs $24.99 per month or $239.99 per year. If you feel that the cost of the subscription plan is too high, you can cut the cable and save some dollars.
What to Stream on YES Network
On YES Network, you can watch the sports coverage of the New York Yankees, Brooklyn Nets, New York City Football Club, New York Liberty League, and many more. Apart from this, you can also watch English Premier League, FA Cup, and UEFA Champions League games. In addition, it also offers you to live stream the ACC men's and women's basketball, football, and Big East men's and women's basketball matches.
This channel also holds sports events, including MLB, NBA, NHL, and WNBA. Excluding sports, you can catch up the on-demand shows like Well Life NYC, Forbes Sports Money, AC Milan Magazine, The Michael Kay Show, Off-Field Fashion, and many more.
How to Watch YES Network Without Cable
DirecTV Stream is the only streaming service that carries the YES Network channel. It is a reliable live TV streaming service and it holds more than 140 channels. It has a curated TV library that allows you to watch an exclusive collection of movies, series, documentaries, sports, news, etc. On DirecTV Stream, three devices can stream the content at the same time outside the home network. Within the home network, there is no limit to stream concurrently. The YES Network channel is available on the Choice, Ultimate, and Premier plans.

DirecTV Stream offers unlimited cloud DVR storage to record and watch your favorite titles offline. It is simple and gives a cable-like streaming experience. There is no contract and no hidden fees to access DirectTV Stream content. If you don't like the service, you can cancel your DirecTV Stream subscription at any time.
Subscription Plan: Entertainment – $74.99/ month, Choice – $99.99/ month, Ultimate – $109.99/ month, and Premier – $159.99/ month.
Free Trial: 5 Days
Supported Devices: Apple TV, Android TV, Amazon Fire TV, Google TV, Google Chromecast, Android and iOS smartphones, Roku, Samsung TV, Windows PC, and Mac.
How to Watch YES Network on the App Without Cable
The YES Network has a standalone app and is available on both Play Store and App Store. You can stream the content through the YES Network app on your Android or iOS smartphone or tablet. But remember that you should pay for the cable TV provider or streaming partner to access the app 24/7/365. It also includes the game highlights and game replays. Users can customize their library to have a great streaming experience. Additionally, you can able to receive notifications on your streaming device.
How to Sign Up for YES Network Account
1. On your smartphone, open Play Store or App Store.
2. Type and search for the YES Network.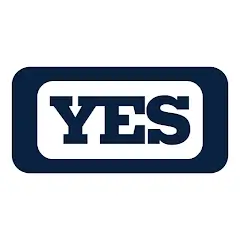 3. Tap the Install or Get button to download the app on your smartphone.
4. Launch the app and get the Activation Code.
5. Visit the YES Network Activation Site on your PC or Smartphone.
6. Sign in to your account with the necessary login credentials.
7. Provide the Activation Code and select Submit.
8. After activation, select the title that you would like to stream.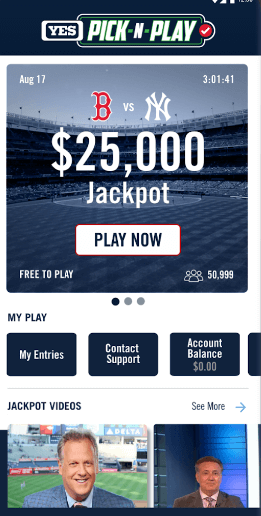 FAQ
Is YES Network available on any streaming service?
No, YES Network is not available on other streaming services like Hulu, Sling TV, YouTube TV, fuboTV, Philo, and many more.
How to watch YES Network for free?
You can install the YES Network app for free on your smartphone. But you must pay for the TV Provider subscription. Alternatively, you can watch YES Network on DirecTV Stream for free, as it offers a 5-day free trial.
Was this article helpful?