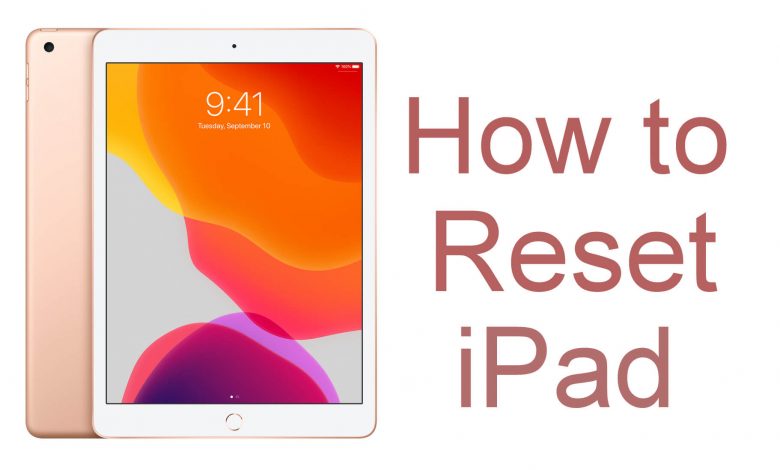 Nowadays, most of the electronic devices have a tendency of running into a bit of confused state from time to time. It also applies to the iPad, a tablet owned by Apple. Whenever your iPad freezes or the apps start to misbehave, you should reset your iPad to its factory setting. Factory reset will wipe/erase all the data on your iPad and restore it to the way it comes out of the box.
A reset is also a good option when you want to sell your device to friends or anyone. It will ensure that the buyer can't see your personal or any other information.
How to Back up your iPad?
Before resetting or wiping your iPad, it is essential to back up your data. Even though, iCloud creates an automatic back up on every night, manual back up ensures that all the data up to date.
(1) Connect to your iPad to WiFi internet connection.
(2) Open Settings app and select your Apple ID located at the top.
(3) Select iCloud.
(4) Scroll down and click the iCloud Backup menu.
(5) Turn on the Backup option and select Back Up Now.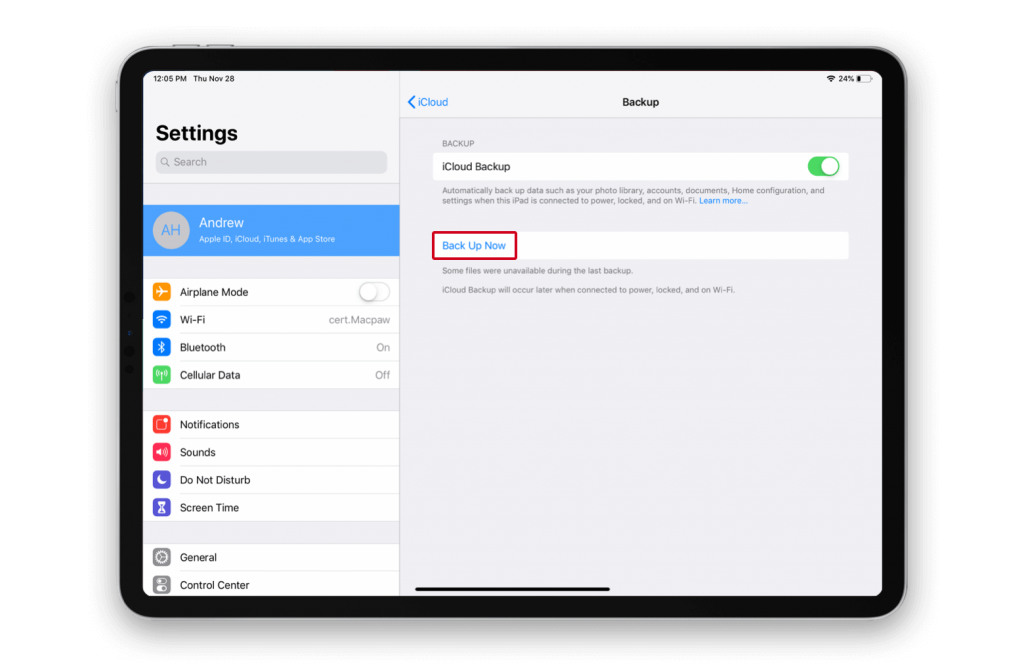 (6) That's it. Your data will be backed up on your iCloud account.
How to Reset/Wipe an iPad to its factory settings?
After backing up your data, you can factory reset your iPad from the settings.
(1) Launch Settings and select General.
(2) Scroll down and select Reset.
(3) Select Erase All Content and Settings.
(4) A warning pop-up will appear on the screen. Tap Erase Now.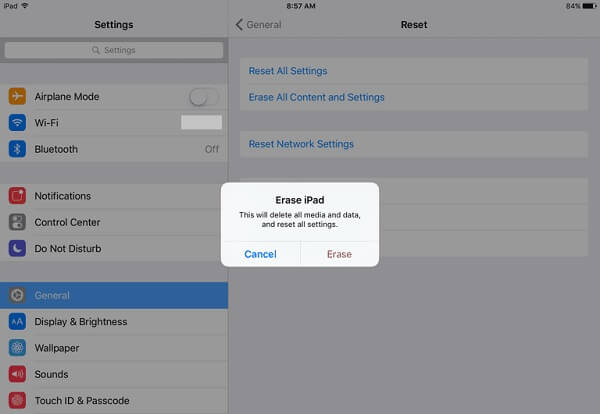 (5) On the next screen, you need to enter the passcode that you used for the iPad.
(6) Now, enter your Apple ID password to initiate the reset process.
(7) The reset process will take some time to complete. Once completed, the iOS welcome screen will appear.
How to Factory Reset/Wipe your iPad using Find My iPhone?
If you've lost your iPad and want to remove all data on your iPad, you wipe it remotely from your iCloud account. If you haven't enabled Find My iPhone on your iPad, you can't access this method.
(1) Open a browser and visit icloud.com.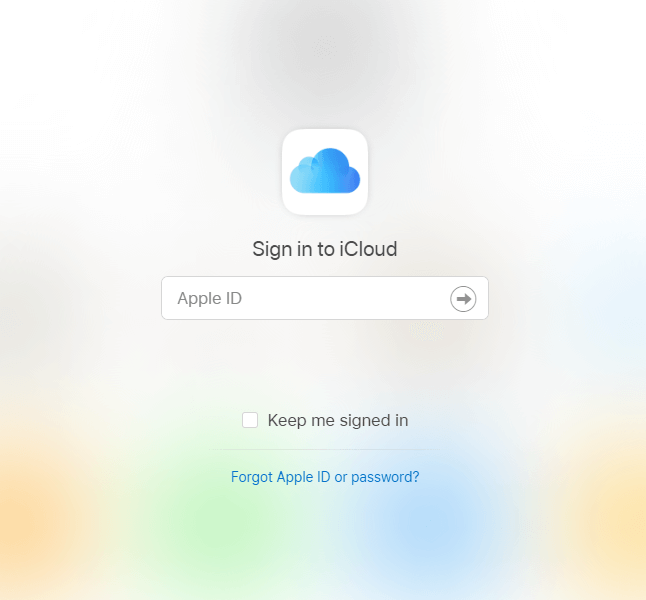 (2) Sign in with your Apple ID and password.
NOTE: In case of un-trusted browser, you need to enter the two-factor authentication code sent to the other devices that you linked with your iCloud account.
(3) Click All Devices and select your iPad.
(4) Click Erase iPad.
Techowns Tip: How to Reset Android Phone?
How to Erase/Wipe an iPad without Passcode?
The easiest way to reset or wipe your iPad is by using the iTunes app. You can use this method when your device is disabled or frozen.
(1) Press and hold the Top button and Volume up button on your iPad.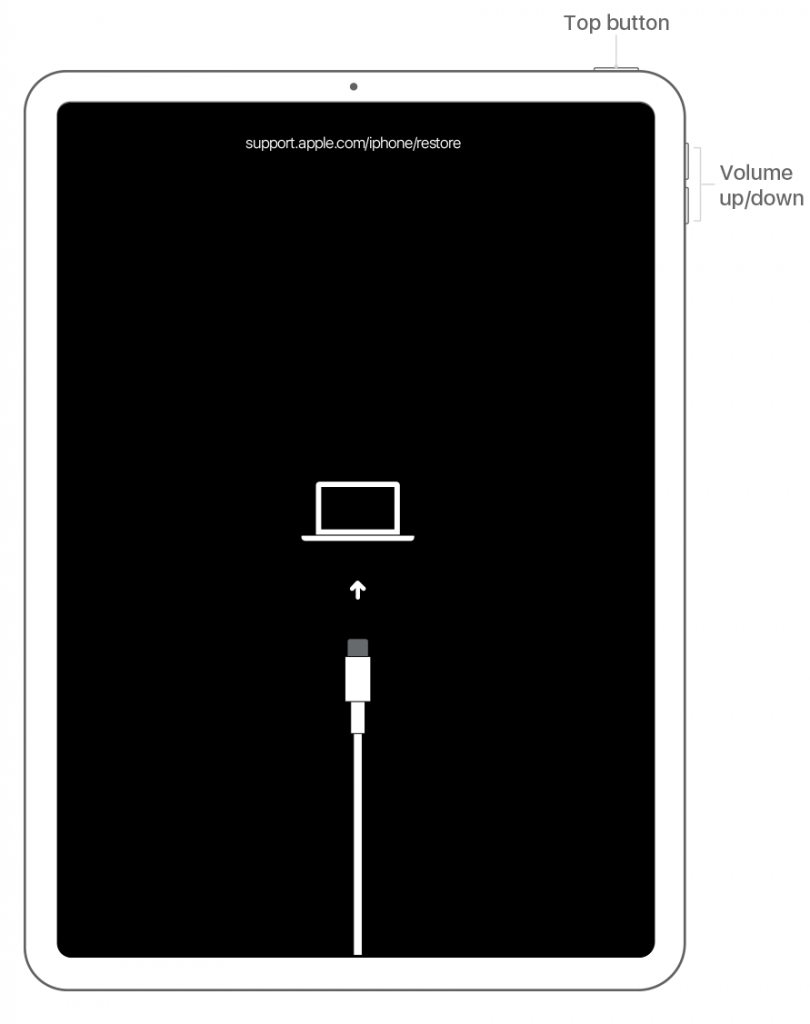 (2) Release those buttons when you saw the power off slider. Drag the slider and turn off your iPad.
(3) Now, connect your iPad to the computer with the help of an authentic cable. While connecting, you should press and hold the top button.
(4) Keep holding the button until you have the recovery mode screen.
(5) Now, locate your device on the iTunes app and select Restore.
(6) The process will take 10-15 minutes to complete.
How to Factory Reset/Wipe your iPad without iCloud Password?
You can also erase your iPad with the help of third-party apps like iMyFone LockWiper. The application is available for Windows and macOS platforms. Before the reset, disable Find My iPhone or Find Mine on your iPad.
(1) Download and launch iMyFone LockWiper on your computer.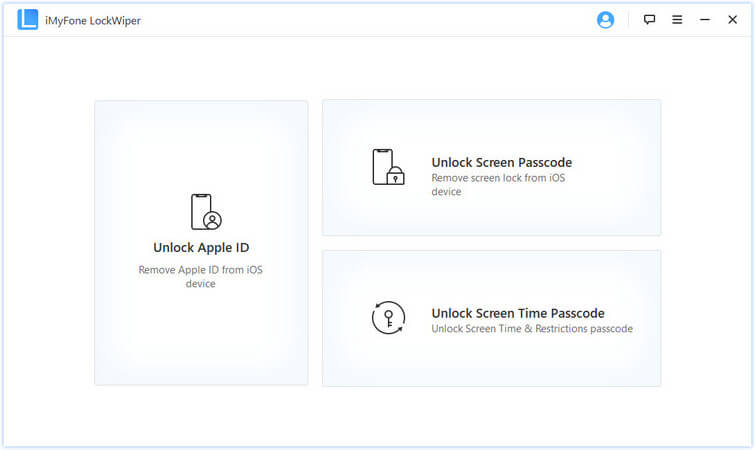 (2) Tap Unlock Apple ID.
(3) With the help of authentic, connect your iPad to computer.
(4) Unlock your iPad and select Trust.
(5) Select Start to Unlock to erase the iPad without any password.
These are the four different ways that you can use to reset your iPad. Do you want to share any query or feedback related to the article? Use the comments section.
For regular updates, follow our Facebook and Twitter profiles.
Was this article helpful?