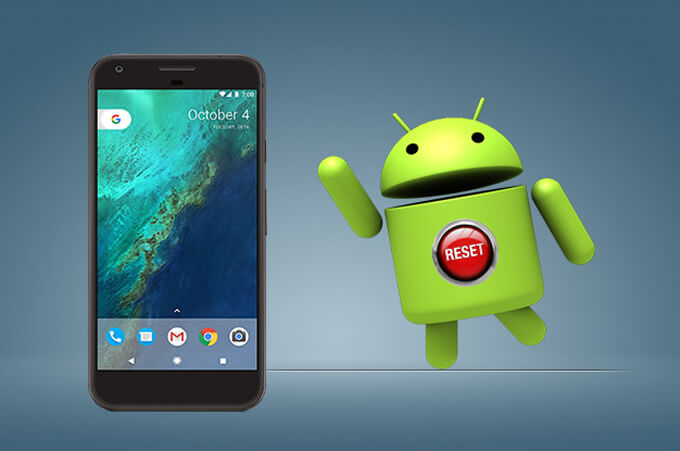 Factory Reset is the easiest option to clear an issue on electronic gadgets including Android. It will wipe off minor errors and glitches if any and restore your phone to factory settings. It will erase all the personal data on the device including messages, photos, call logs, etc. and brings it back to the original manufacturer settings. If you're one of the users who doesn't know how to reset an Android device? Then you're in the right place. Let's discuss more in detail.
When you need to Reset your Android device
There are several reasons to reset an Android device and it will vary from one user to another user. Here are some of the primary reasons
To sell your device
To set up the device that you bought from another user
To fix the problems on your Android device
When your device is frozen
To erase all the data on your device at once
Back up your Android device
Before the reset, it is very important to back up your Android device. Mobile phones and tablets with Android Marshmallow and above will be backed up automatically to their Google Drive. In case if you turned off, head to the settings and turn it on to make sure that your data is backed up and saved. You can also use third-party tools like dr.fone, MOBILedit or Mobisynapse to back up your Android device.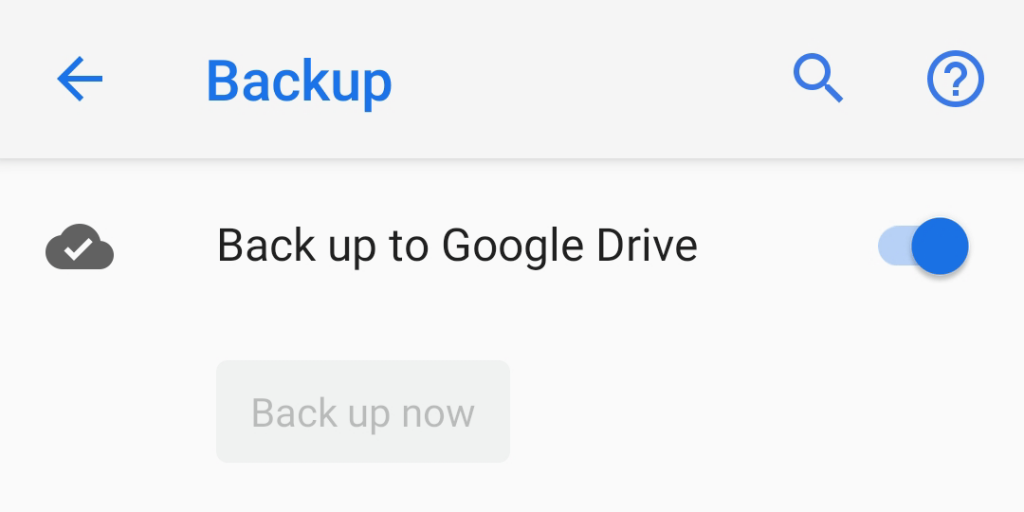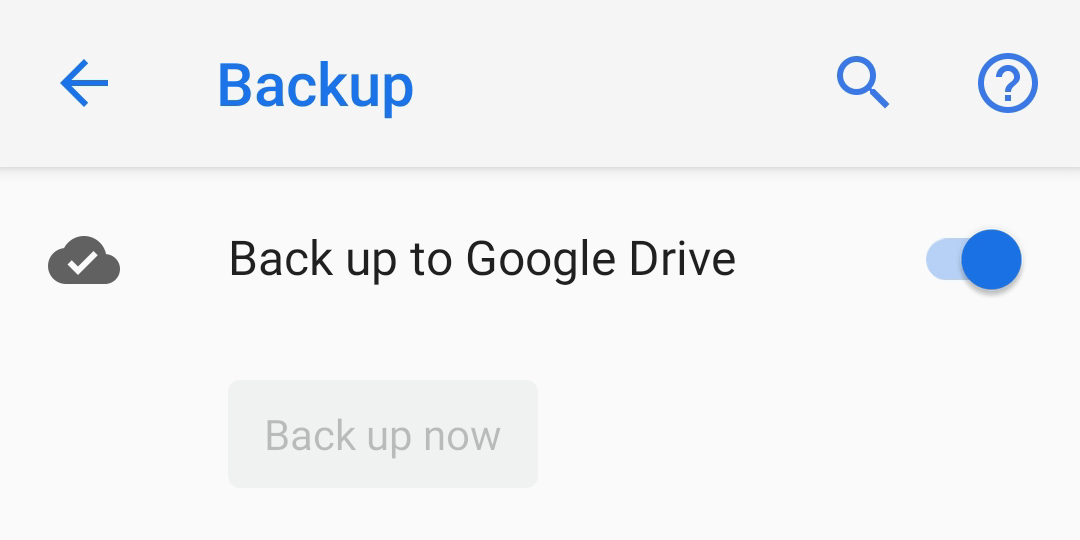 How to Factory Reset your Android Device?
Each Android phone or tablet comes with inbuilt settings to reset the device to factory settings. Perhaps, this is the easiest way to reset an Android device.
Step 1: Open Settings app on your Android device.
Step 2: Scroll down to the bottom and click the System menu.
Step 3: Select Reset Options.
Step 4: Click Erase all data (factory reset).
Step 5: Select ERASE ALL DATA or Reset Phone.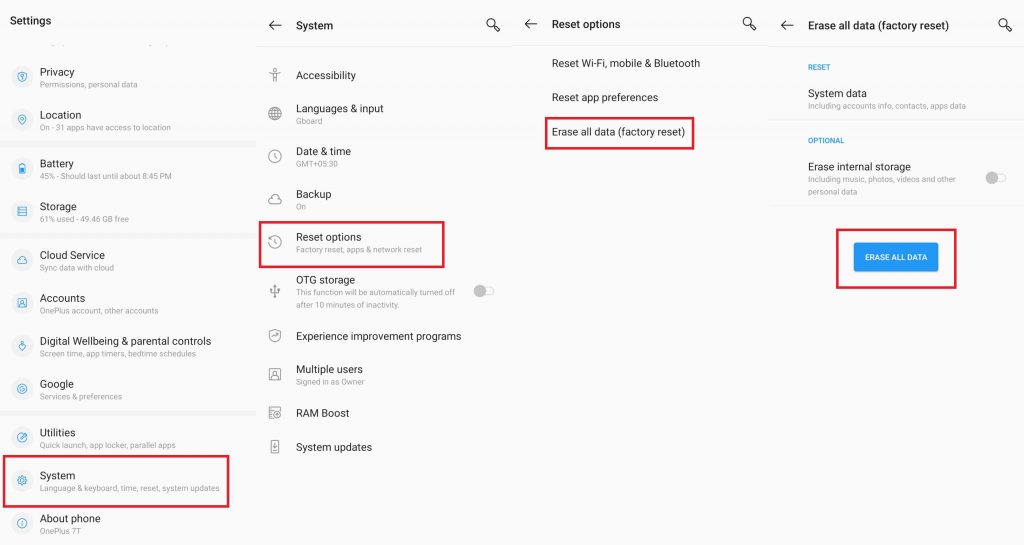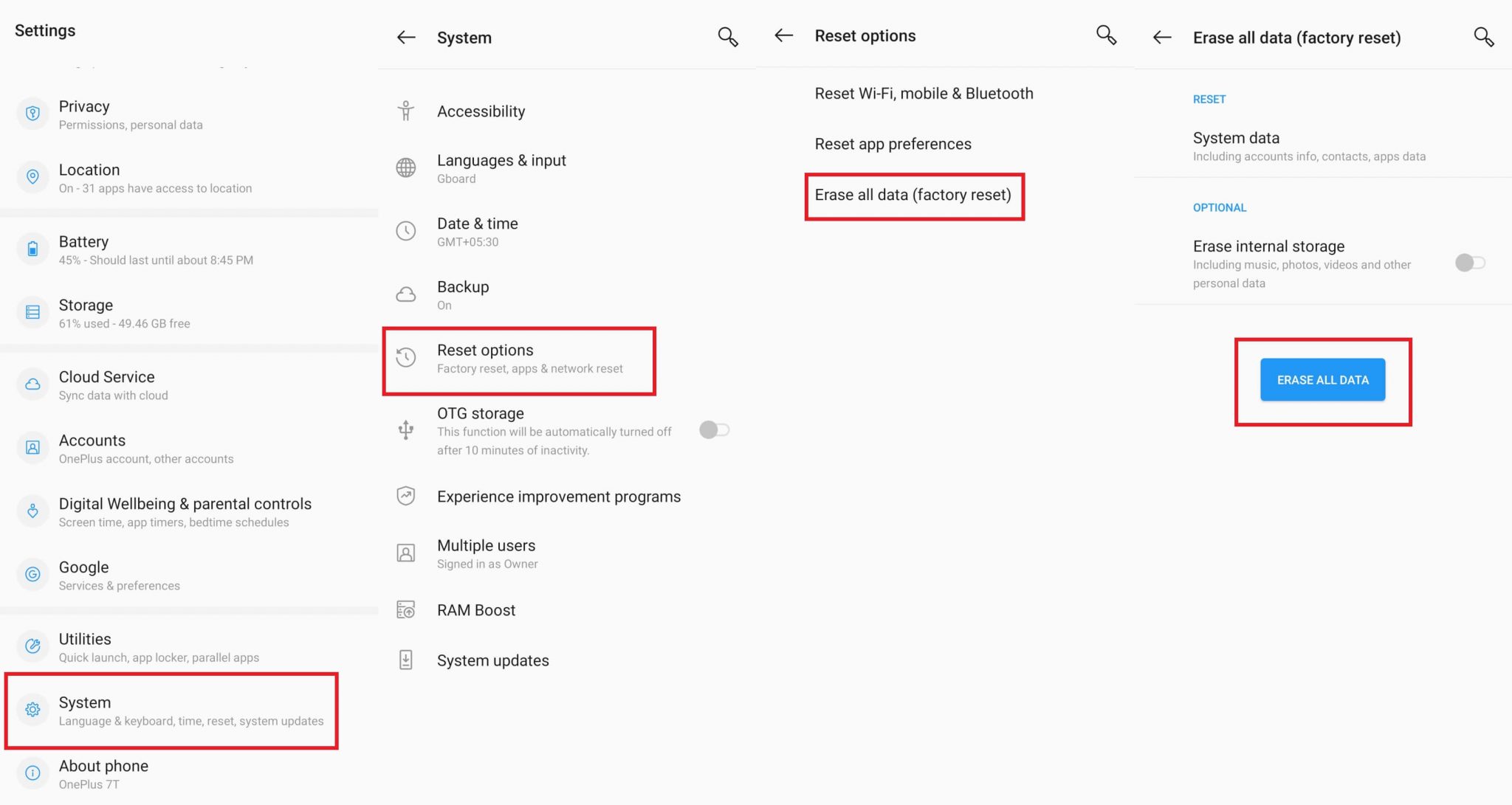 Step 6: Enter your device lock (if provided) and to wipe and reset your Android device.
NOTE: The options inside the settings app may vary from one manufacturer to another manufacturer. But, they're very easy to find out using the search feature in Settings app.
How to Factory Reset Android Mobile/Tablet when locked?
You can use this method if the above method hasn't worked properly or if your Android device is locked or frozen.
Step 1: Power off your Android device.
Step 2: Press and hold Volume down + power button to enter into recovery mode. (Volume up + power key on some devices).
NOTE: The key combination for recovery mode will vary depending on the manufacturer. You can find them by simply searching it on Google.
Step 3: Select your language and select Wipe data and cache.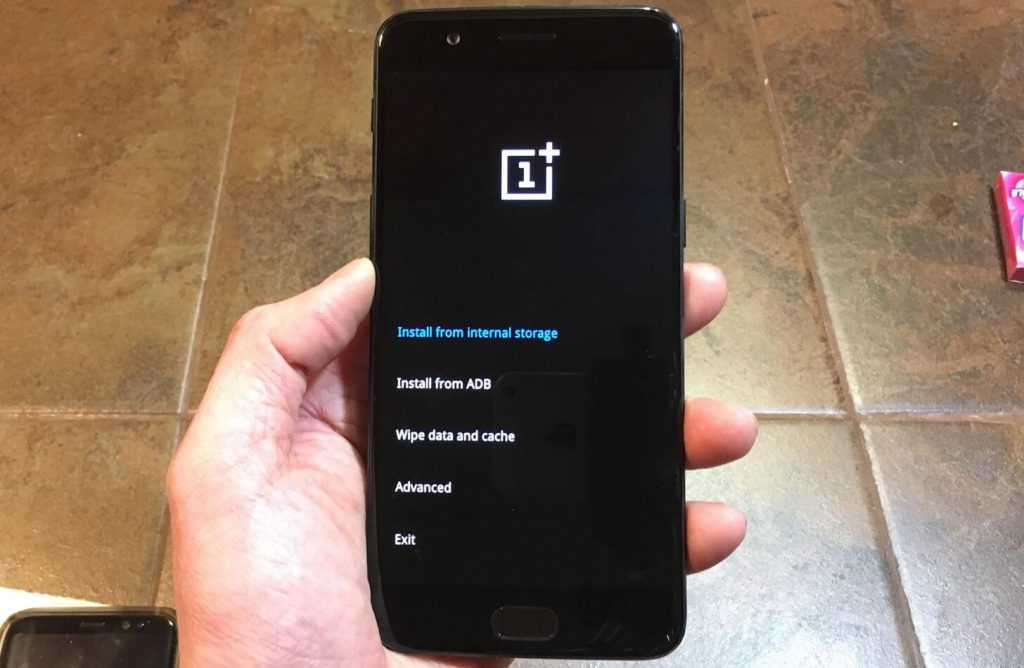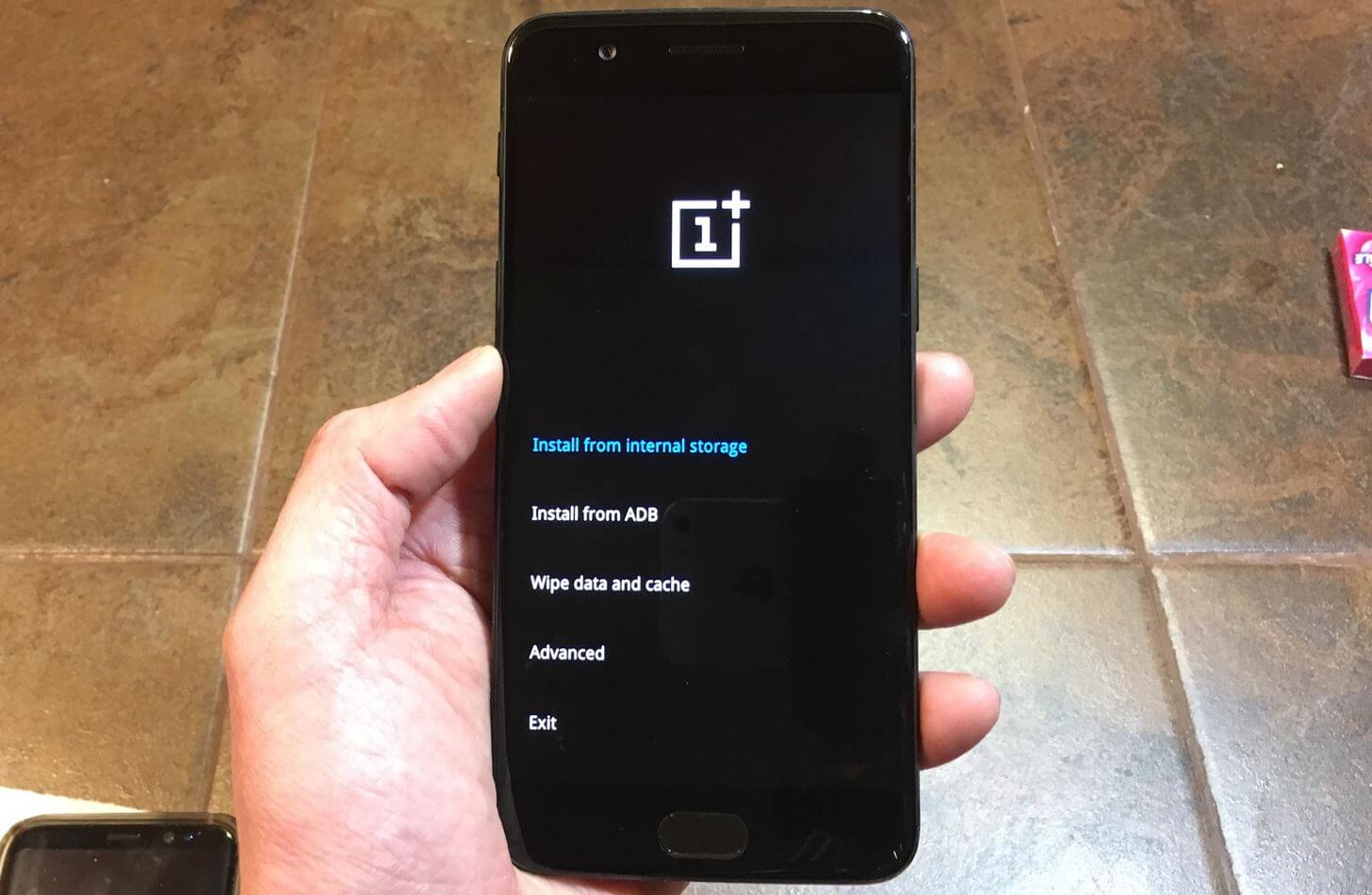 Step 4: Click Erase everything (Music, pics, etc).
Step 5: Confirm it and reset your Android device.
Note: The Factory reset will take some time to complete. Make sure that your device has enough battery or connect your device to the power source.
Our Opinion
If the above two methods haven't cleared the problem on your Android device, then you have to visit the nearby service centre. As we mentioned earlier, reset will remove all the data stored on your device. So, make sure to backup your important data for future use.
Do you want to share any feedback or question related to resetting Android mobiles or tablets? Use the comments section. Follow our Facebook and Twitter profiles for regular updates.
Was this article helpful?