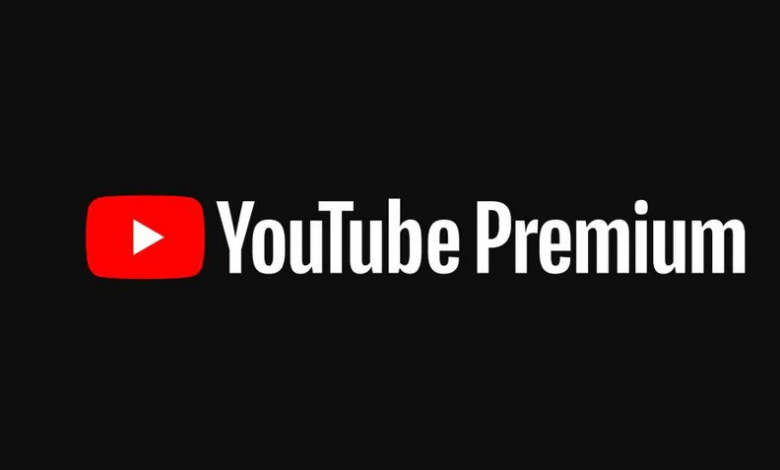 YouTube is a video streaming platform where users can learn and also watch movies and entertainment content with commercials included in every video. Even though YouTube is free to stream, the developer offers a subscription package that unlocks many features like ad-free streaming, offline downloads, background play, etc. The below section will show a simple trick to get a YouTube Premium subscription for free.
Is YouTube Premium Worth?
If you are a desktop user, YouTube Premium is not that useful as it only lets you block YouTube ads on the desktop. There are plenty of ad-blocker extensions available on the Chrome Web Store for free. But if you're a mobile user, then it will be best for you as it offers offline downloading, ad-free, background play, access to YouTube Music, and more.
YouTube Free vs Premium
| FEATURES | FREE | PREMIUM |
| --- | --- | --- |
| All contents available | Yes | Yes |
| Ad-free streaming | No | Yes |
| YouTube Originals | No | Yes |
| Background play | No | Yes |
| Downloading HD videos | Yes, limited. | Yes |
| YouTube Music Premium | No | Yes |
Subscription packs:
Monthly Pack – $11.99
Yearly Pack – $119.99
Family Pack – $17.99/month
Student Pack – $6.99/month
How to Get YouTube Premium for Free
Using the free trial method
Using Google One account
Get YouTube Premium for Free Using Free Trial Method
1. Go to the YouTube premium page and sign in with your account.
2. Then, click the Try it for Free button.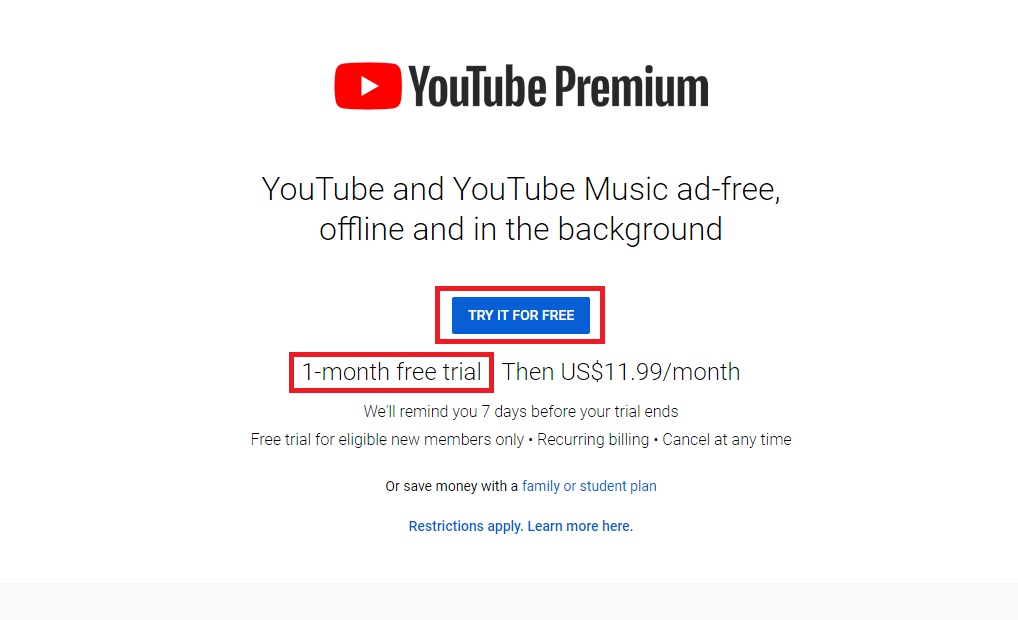 3. Choose your payment option and complete the free trial process.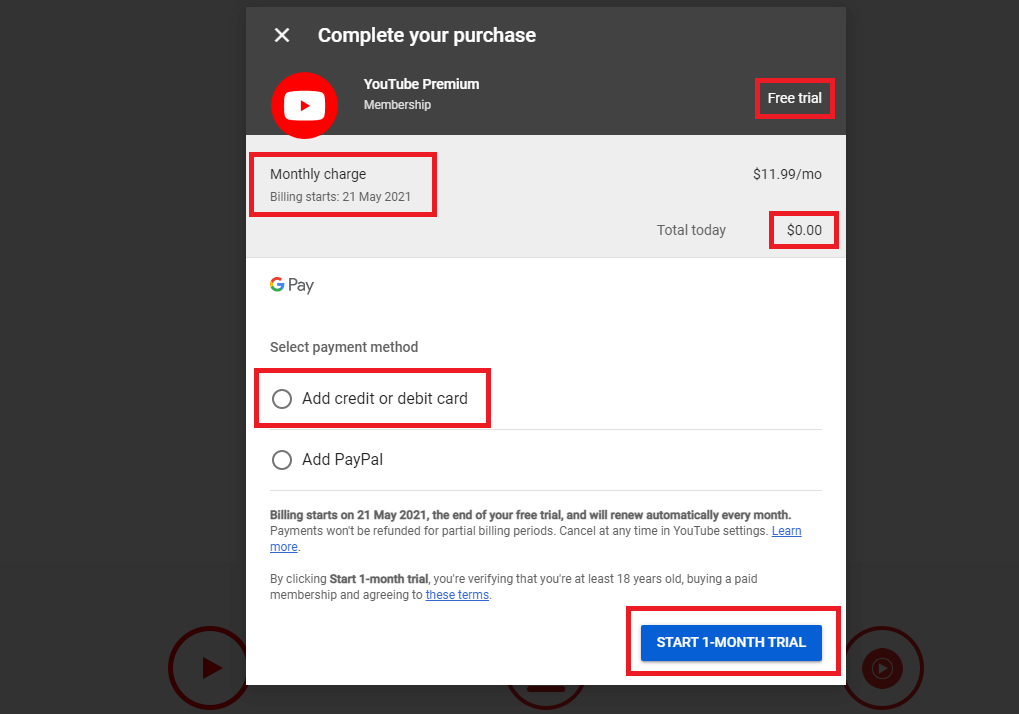 4. After that, you can use the premium features for free for one month.
Note: Don't forget to cancel the YouTube free trial subscription within the one-month period. Otherwise, you will be charged for the subscription.
Using Google One Subscription
If you have a Google One account that is created before December 31, 2021, you can get YouTube Premium for free for three months. This offer is available only for US users. And this is a limited-time deal. You have to redeem the offer within January 31, 2022.
1. Go to Google One website and login into your Google account.
2. Click the Upgrade button on the home screen.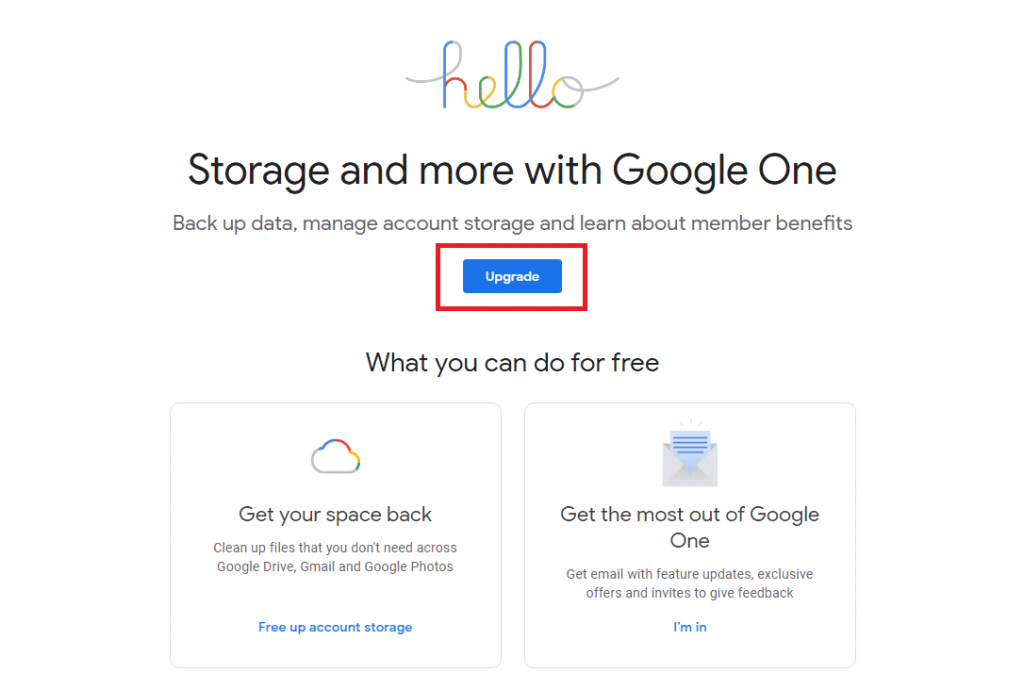 3. Select any one subscription as per your needs.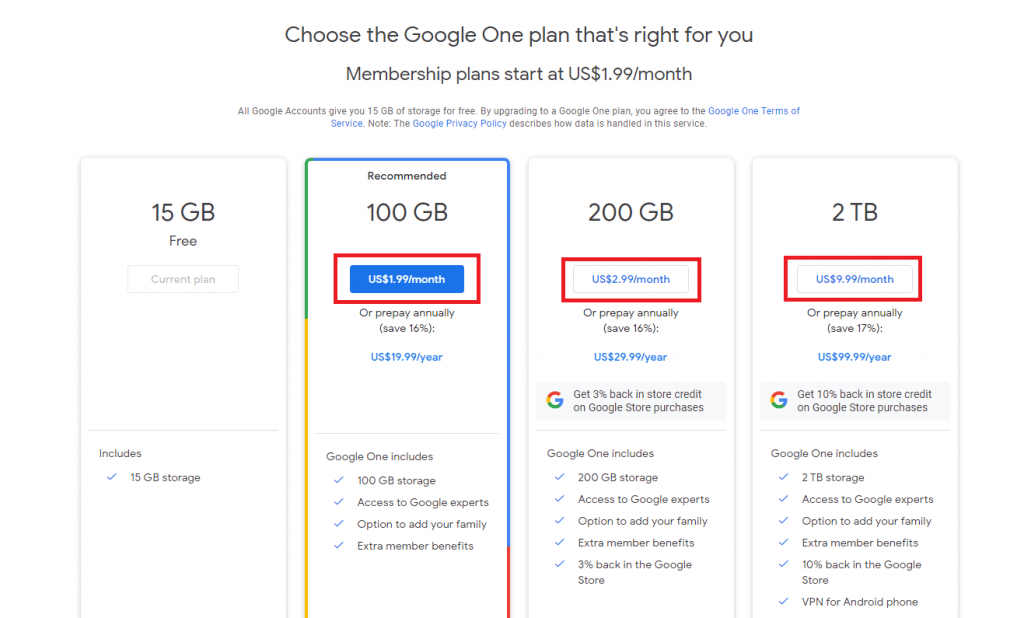 4. In the popup window, select your preferred payment.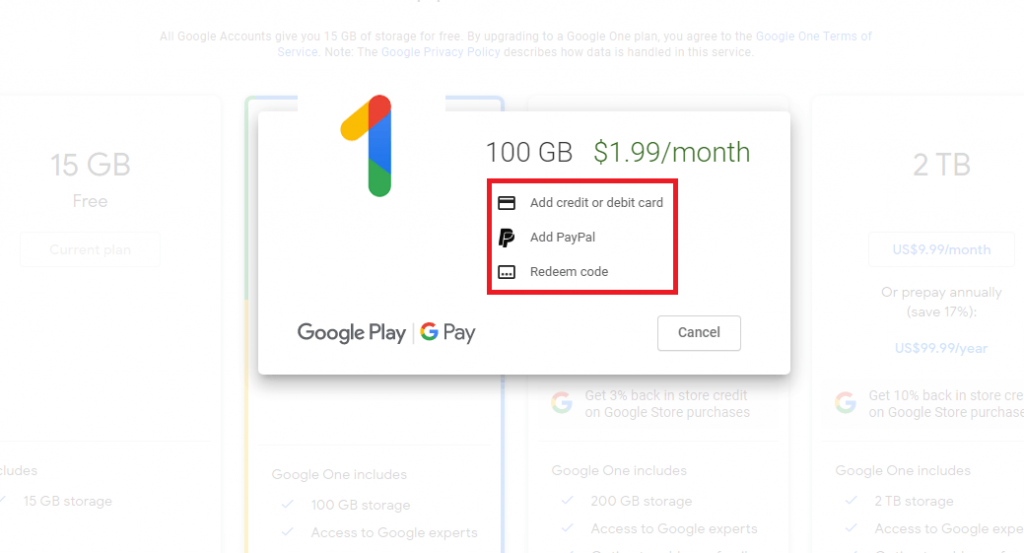 5. Complete your payment and then you'll be redirected to your Google One account.
6. Now, all your packages will be activated along with three months of YouTube premium.
With the above tutorial, we have learned all the possible ways to get YouTube Premium for free. We recommend you follow both methods. First, activate a free trial and then subscribe to Google One so that you'll get 120 days of free subscription.
Apart from these two ways, you can get the YouTube Premium MOD APK on your Android smartphone and access all the premium features for free. But, installing MOD APKs and hack files may harm your smartphone. Use those MOD APKs at your own risk. Follow our Facebook and Twitter pages to read our guides instantly.
FAQs
1. How can I get YouTube Premium for free?
By using the free trial or your Google One account, you can get a premium subscription for free.
2. Is Stadia free with YouTube Premium?
Yes, with your YouTube Premium account, you can get Stadia Pro for three months.
Was this article helpful?