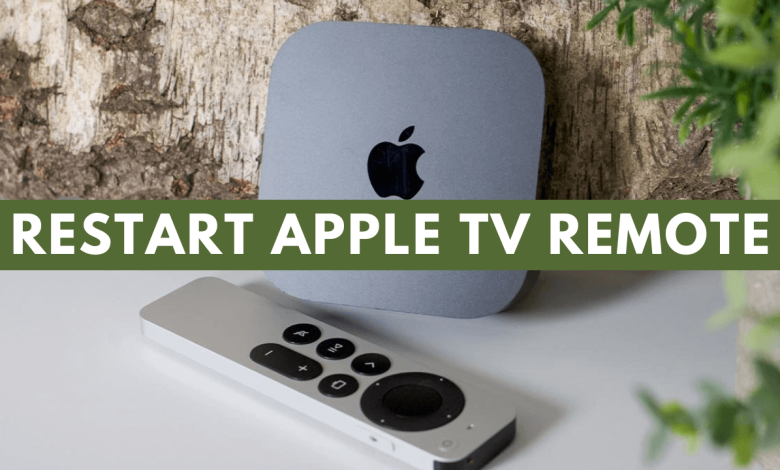 Is your Apple TV remote not working as you expected? Does the volume button on your remote stop working? It's because the remote is not connected properly to your Apple TV. You don't need some big troubleshooting process or expert assistance to resolve this problem. Simple restarting will help you to fix the all-generation Apple TV remote and re-establish the connection with your Apple TV.
Sometimes lower charge level on the remote or blocking things between your remote and Apple TV causes the issue. If everything is proper but still the remote is not working with your Apple TV, you can proceed with restarting your Apple TV remote.
How to Restart Apple TV Remote
1. Press and hold the control center button and volume down button for 5-10 seconds.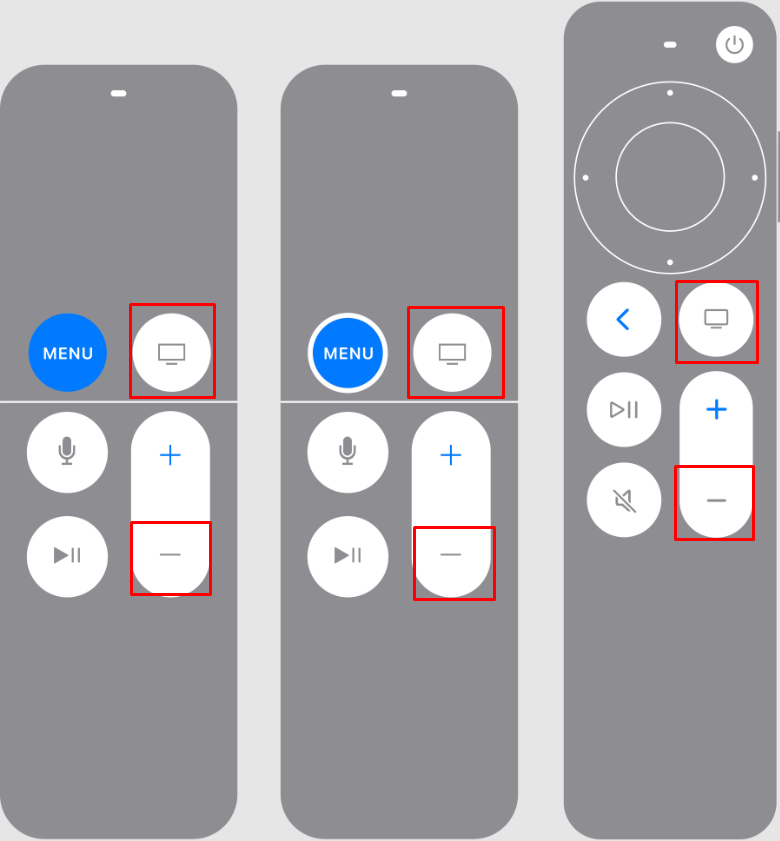 2. Release the buttons when the status light on your Apple TV will turn off and turn on again.
3. Remote Connection Lost message will appear on your Apple TV screen after a few seconds.

4. Now, the remote will automatically restart within 10 seconds.
5. Once restarted Remote Connected message will appear.
How to Pair Apple TV Remote
After done with restarting your Apple TV remote, you need to pair it to your Apple TV again.
1. Point your remote at 3 inches gap with your Apple TV.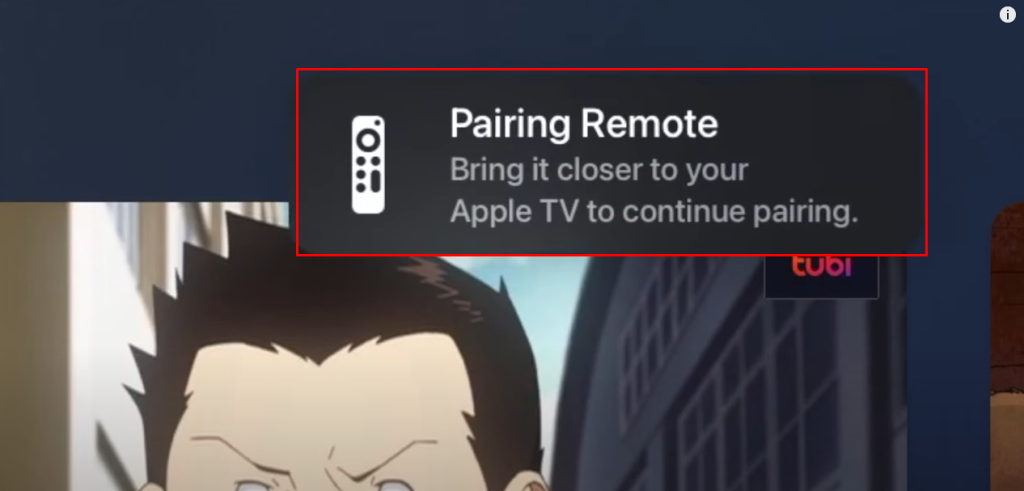 2. Press and hold the back or menu button and the volume up button for 5 seconds at the same time.
3. Now, place the remote on top of your Apple tv.
4. Now, your Apple TV remote will complete the pairing within a few seconds.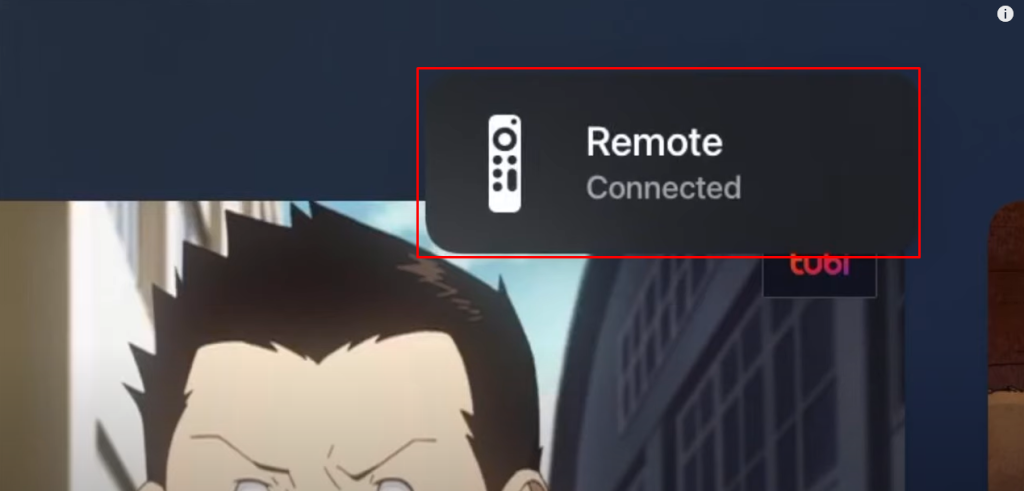 How to Fix Apple TV Remote is Not Restarting Issue
If you can't restart or pair your remote with your Apple TV, you need to do the below fixes.
1. Power-Cycle Apple TV
Sometimes minor technical glitches may block your remote from connecting with your Apple TV. The quick soft reset will help your TV to fix the issues. To soft reset your Apple TV, you need to unplug the Apple TV box from the power socket and wait up to 30-60 seconds. Once the Apple TV cools down, you can plug it back in and restart it again. It will also fix the Apple TV Remote not working issue.
2. Update the Latest Version of tvOS
Not only pairing issues, keeping updated firmware on your Apple TV will prevent many issues like lagging, data loss, security breaches, and more. To update the Apple TV, you can follow the below steps.
1. Switch on your Apple TV and launch Settings.
2. Navigate to the System settings and go to the Software Updates.
3. Now select the Update Software option.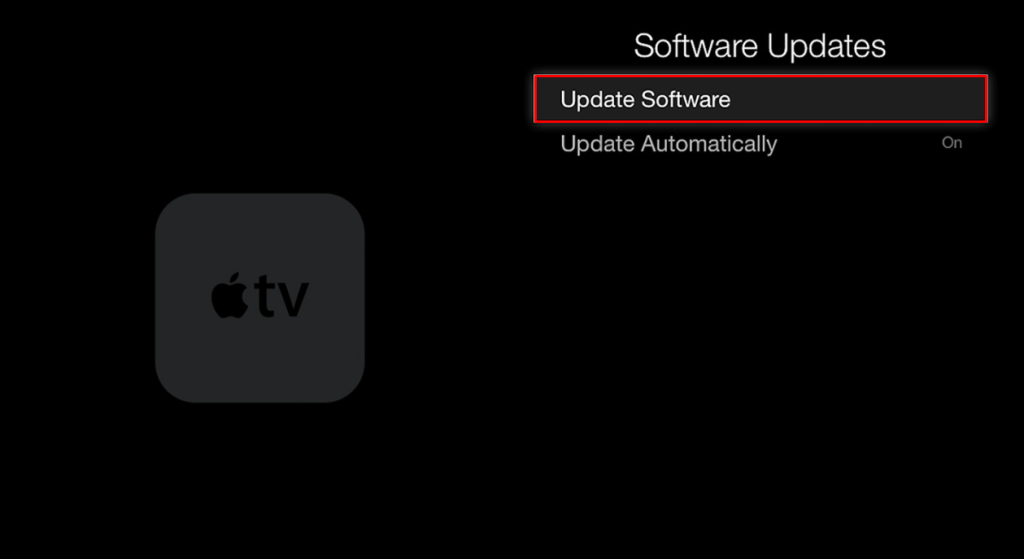 4. If any update is available, click on Download to install it.
Still, the remote is not responding to Apple TV contact Apple Support for technical assistance. They will help you to resolve the issues with your Apple TV remote.
Tip! You can also restart your Apple TV to fix the pairing issues with the remote.
FAQ
How to Fix the Apple TV Remote App stop working?
Update your iPhone or iPad OS and Apple TV OS to the latest version. Try using your Apple TV remote app again.
How to reset Apple TV 4K without a remote?
Unplug the Apple TV from the power wall. Now connect your Apple TV to a computer and launch the iTunes app on your computer. On the summary page, click on the Apple TV icon and then select Restore Apple TV.
How to reset Apple TV remote to its factory settings?
Press and hold Menu and Volume Up buttons at the same time for 5-10 seconds.
Was this article helpful?