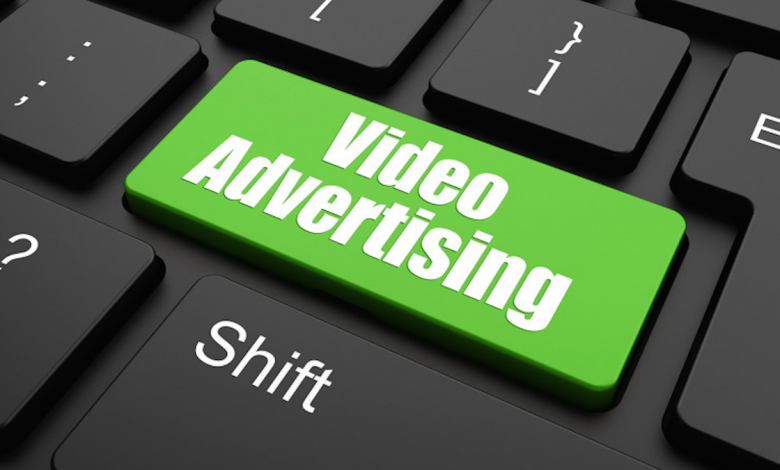 Video marketing strategy is an effective strategy any business should consider. It is a great form of sales enhancement and brand recognition, and 93% of marketers suggest it is a significant part of the marketing strategy.
Some marketers hesitate to create video ads because, in their experience, investing in video ads hasn't helped them achieve their marketing objectives. Having said that, it's imperative to research and create an effective video ad that aligns with a business's marketing goals. Here are 8 tips and tricks to help you create an impactful video ad as your business steps into 2022. 
Tips and Tricks for Making a Good Video Ad in 2022
Making an effective video ad is relatively challenging, especially if you are a beginner. Here are some hacks to create seamless video ads –
#1 Make the First Few Seconds Catchy
Contrary to the other forms of advertisement, video ads have very little time to reach the climax. They need to grab user attention immediately – if they don't, users will skip them. After all, the average attention span of an individual consumer has become akin to that of a goldfish, making it important to focus on the first few seconds of the video to make it catchy and impressive. A great way to do this is by creating a captivating hook. Some ways to reel in potential customers during the first few seconds of a video ad are –
Instigate a problem and provide a solution.
Give viewers a surprise.
Start with an intriguing question.
Storytell.
With the help of an Ad Maker, you can let your creative juices flow and create video ads that are both persuasive and effective.
#2 Highlight the Strengths of your Brand
Viewers will only view your video ad if your brand interests them. This makes it essential to portray the video to highlight the strengths of your brand. Here's how –
Portray a unique image of your brand to distinguish it from the crowd.
Emphasize achievements and success stories.
Present testimonials and positive customer feedback.
A video ad's effectiveness will depend on the highlights of your business, as people are attracted to the brand and not the products.
#3 Length is Flexible, but Keep it Short and Sweet
Marketers have the freedom to tell a story in great depth but need to meet the challenge of keeping the story between 90 and 120 seconds. A short and crisp video ad is more successful if it can highlight its objective ASAP instead of over the course of a few minutes, by which time a viewer may just skip. Therefore, we recommend keeping your ads concise and delivering result-oriented video ads through Ad Maker.
#4 Personalize your Videos
Several people think there is no difference between traditional ads and digital video ads. But, it is not the case. Perhaps the TV advertisements are widely targeted. The number of viewers on a particular television show is generally large, but you won't see the same concentration of features on psychographics and behavior.
In the case of online video advertising, you can become granular in your targeting approach. It includes age, location, and gender and dives deeper into the interests and passion. Therefore, you can personalize the video ads to target ads to a specific group of people. Cadbury has made customer personalization one of the fundamental strategies of its marketing campaigns. One such example is personalized Cadbury's gifts packs with the receiver's name written on them.
#5 Add Humor
Being humorous is an effective way to grab someone's attention, which makes it an important part of video advertising. Some marketers think that humor should not be used in business videos as they are unprofessional. However, this perspective has now become outdated. A video ad by McDonald's talks about finance warmly and inclusively that garnered immense popularity in the UK.
You can use Ad Maker to create humorous marketing video ads that drive massive results.
#6 Narrate a Story
The key to making a video ad successful is the art of storytelling. According to a survey, 71% of businesses believe that highly prominent advertisements contain storytelling.
This means that video ads are effective when they have plots that evoke memories in the viewer's heart, right from the beginning till the end. Other ways to make them more engaging include making them relatable and editing them well. So, let your imaginative wings narrate the magical story that leaves a lasting impression on the viewer's emotions.
#7 Give an Element of Surprise
Nowadays, ads have become predictable. Feel like you've seen enough cliched ads with a jewelry store that showcases a newly married couple or a grocery store that shows a mother putting low-priced items into her cart? Such advertisements fail to leave a lasting impression on viewers – allowing you to create video ads that have the potential to break the mold. To give your ad an element of surprise, think differently.
#8 Use a Call-to-Action (CTA)
Lastly, don't forget to include a CTA that encourages your viewers to take the desired action, such as clicking a button or browsing your website. Emphasizing the CTA allows your viewers to take the next step in the sales funnel process, towards closing on a sale. You can:
Put an impactful textual CTA at the end.
Create an action-oriented graphic.
Or have someone influential say the CTA.
The positioning of the CTA depends entirely on your needs and preferences, either at pre-roll, mid-roll, or end positions.
Key Takeaway
Are you intimidated by video ads? Don't worry. It's not as strenuous a task as it may seem! Take note of all these tips and tricks to create a compelling and engaging video advertisement. Irrespective of whether your end goal is to create brand awareness or generate sales, consider video ads as an effective marketing strategy as you embark on your business journey in 2022.
Was this article helpful?