A good book can attract thousands or millions of readers. What a reader can call a great book depends on what they seek to learn from it. Regardless, all excellent books have a strong opening to grab the reader's attention. Book reviews provide critical analysis of an author's work.
To achieve an excellent book review, there's an array of applications you can use. They range from word processors to text editors and distraction eliminators. A reviewer uses grammar checkers, plagiarism checkers, and many other types of writing applications.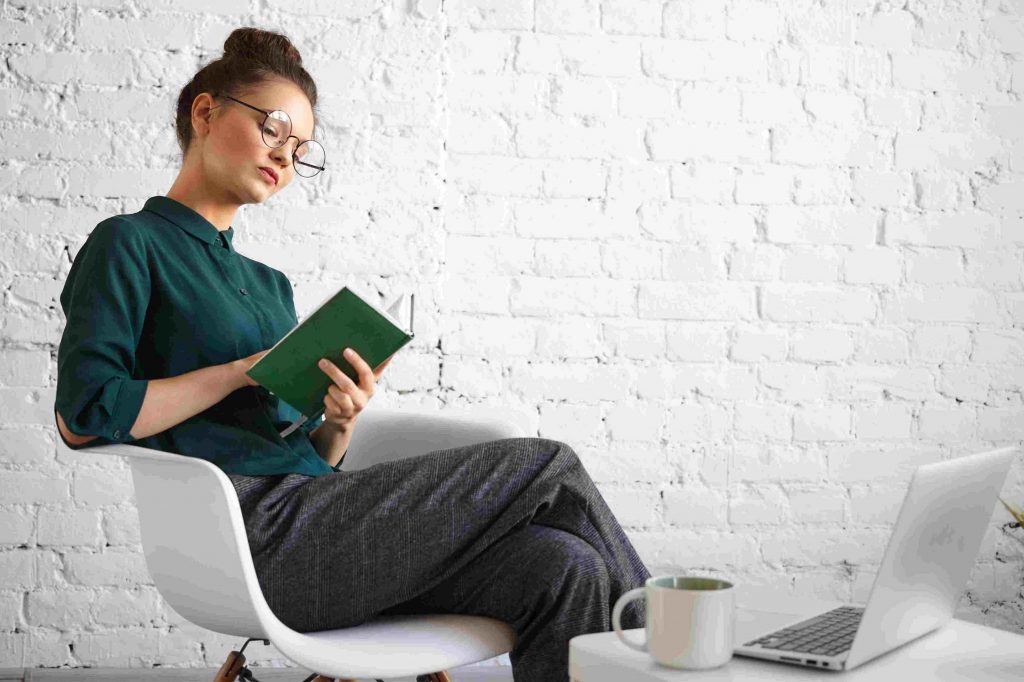 What is a book review?
While in college, you will often be assigned book reviews. You are expected to read and understand the main message the author is communicating. You must use academic writing rules to illustrate the author's message and intentions. You are also expected to criticize the book and present your opinion about the author's ideas. A critical analysis includes investigating the author's writing technique and book quality. The process is entirely opinion based and requires good editing skills.
The main types of book reviews are critical and descriptive reviews. The main parts of a book review are the information summary and background. You must provide details about the author and a deep evaluation. It doesn't matter whether you are an IT or language student. In today's times, some applications can help you write better and faster. You also need to read different book review essay examples published on the Writix website. Even though you use an app, be sure to follow every instruction given by your teacher or the plan you have charted out.
Services and applications that can help in the book review process
During your time in college education, part of the work you will be assigned is a book review. To submit quality work within the time given, you need a lot of focus and commitment. To help you write a better review, there are different applications you can use.
Writing resources
Most online writing resources offer free writing courses. These are courses that you can complete in a few days and learn various skills. They teach how to write excellent paragraphs, sentences, and essays.
Grammar writing guides
These are services that offer detailed lessons on the use of grammar in writing. You will learn the principles of composition and every grammar detail the lecturer will be looking for.
Professional writing help services
Writing a book review is difficult, especially when you have limited time. Professional writing services help create attractive book reviews for students. They offer prices that every student can afford. You only need to tell them the book you are reviewing and your expectations.
Word processors
Word processors are applications used for composing documents. They have editing, formatting, and document printing features. You need the applications to type text during your review process. Word processors require other applications, such as grammar checkers, to create an attractive book review.
Grammar check tools
A grammar check tool helps you check for grammatical errors. After completing your book review, you must check for proper punctuation, spelling, and structure. Some tools help check correctness in style, tone, and syntax.
Distraction-free applications
Distraction-free applications help you eliminate distractions when writing your book review. They minimize or eliminate distractions from SMS, social media, and certain websites.
Plagiarism checking applications
Plagiarism checking applications help ensure your work is original. You may have unintentionally copied another author's review on the same book. Plagiarism is taken seriously in academic writing and could lead to the cancellation of your book review. To avoid submitting plagiarized work, use a plagiarism checker. 
Citation tools
You cannot submit a book review without citations. Citing in the right format is a challenge for many students. Citation tools help create an instant citation by entering the correct parameters.
Examples of applications and services that can help in the writing of a book review
Microsoft Word
Microsoft Word is a leading tool used for typing and editing text. It is compatible with mobile devices and computers. It can perfectly run on Android, iOS, Windows, macOS, and other operating systems. You can also choose to use Google Docs as a Microsoft Word alternative. 
Reedsy Book Editor
Reedsy Book Editor comes with advanced typesetting features. It is an all-in-one tool used for typesetting and formatting. It is used to drag and drop chapters, track changes and insert images.
Grammarly
Grammarly is used for real-time grammar editing. It is widely used by students and professional writers due to its high accuracy rate. The tool provides grammar correction suggestions and highlights text that needs attention. It has a free and premium version for advanced editing.
Scrivener
Scrivener has many features that help you create a flawless book review. You can use it to import any type of file or just paste it into the tool. When you need to format your work in unique styles, this tool will help you achieve your desired formatting. You can add images, bold text, highlight, or switch page views.
FocusMe
FocusMe is a good choice when you want an app to help you focus better. You can customize it to block all distractions so that you focus on your book review. It limits the time spent on certain websites and blocks websites and access to the internet at certain places. It has an activity tracker that helps you track your activities. 
Hamilton
Hamilton teaches students how to write clearly on various topics and subjects. It contains guidelines for essay writing and writing styles. You can learn grammar usage, mechanics, and citations. It also contains discipline-specific writing guidelines.
NaturalReader
NaturalReader reads your text loud so that you can hear what you have written. This is a great way to help you hear if the sentence structure and grammar flow are correct. You can choose the type of voice to listen to and the reading speed.
Conclusion
Book reviews provide critical analysis of an author's work. The reviewer needs to read and understand the author's ideas and style. From the ideas, they must provide an analysis based on their perspective. To achieve the best review, various tools are available online. They range from typesetting tools to grammar editors and distraction-free tools. Different types of services, with writing services being on top, are also useful in the review process.
Was this article helpful?