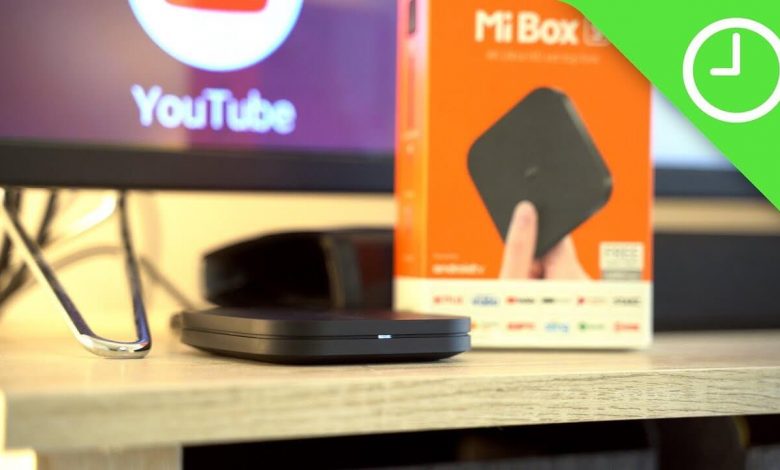 Xiaomi's Mi Box is a notable Android TV that is gaining a larger user base. It is a great choice if you want to connect to the world of entertainment content right from your home. Mi Box supports HDR quality and you will get a never-before video streaming experience. Mi Box features Dolby Digital Plus as well as DTS multichannel HD audio encoding. With the Google Cast built-in, you can cast contents from phone, tablet, and PC to Mi Box TV. It even works with the voice remote control and thus controlling the video on Mi TV is effortless. To access all these features, you must indeed have the best apps on Mi Box. While it has lots of compatible apps, we have covered the best among them here in this article.
Best Apps for Mi Box
Get to know the best apps for Mi Box that are worth using. These apps can be installed on any version of Mi Box like Mi Box S, Mix Box 3, and more.
Netflix
Stay tuned for all your favorite content with Netflix on Mi Box. It is an all-in-one entertainment suite to watch TV shows, movies, award-winning series, documentaries, and more. Stream almost anything without any ad pop-ups on Netflix. You can browse or search for the titles, get personalized recommendations, preview videos, and more. It is noted for the low monthly price, kids-friendly interface, and support for multiple profiles. Netflix on Mi Box supports downloading content for offline watching.
Amazon Prime Video
Amazon Prime Video is one of the best streaming apps available for Mi Box. Similar to Netflix, Amazon Prime Video has both international and local video content. The subscription cost is $12.99 per month or $139 per year. In addition to that, you can get add-ons for live TV channels like Acorn TV, Comedy Central, and more. You can install the Amazon Prime Video app from the Play Store on your Mi Box.
Hulu
Get Hulu on Mi Box to stream all your TV from one place. It lets you stream thousands of TV shows and movies for an unlimited time. Hulu has no hidden fees and you will not be prompted to pay anything other than your subscription. Using this, you can watch live news, sports, shows, and more. It provides a curated TV experience with personalized streaming recommendations. Hulu supports premium networks like HBO, Showtime, Starz, Cinemax, etc., at an additional cost.
Sling TV
Live TV streaming would be the best with Sling TV on Mi Box. Users can personalize the TV channel lineup for the best streaming experience. It is most often used as the alternative to cable TV subscriptions with more than 100 live channel support. Sling TV has something for every other user. It has classified content under different genres like news, sports, kids, comedy, movies, and more. With Sling TV, users will get guaranteed entertainment as it has more than 65,000 hours of TV shows, movies, and on-demand titles.
Crackle
Mi Box users can use Crackle to stream unlimited movies, TV series, and originals. It is an OTT video streaming platform available for free forever. So, you can access its full library of on-demand content, new and classic movies, and premium TV shows at any time. By creating an account, you will be able to stream content with fewer ads. You will get handpicked recommendations from the Crackle TV team under the Spotlight channel.
Red Bull TV
With Red Bull TV on Mi Box, you can stay connected to live events, sports, music, and entertainment. It gives you the best of streaming with the support for high-quality on-demand and live streaming. Users can browse for different channels and thereby keep up-to-date with the latest events from across the world. Red Bull TV is free to use and you will get access to bike and motor events, water and snow events, shows and movies, etc.
TuneIn
Stay tuned for live sports, music, podcasts, news, and more with TuneIn. It has the largest library of on-demand and live audio from all over the world. With TuneIn, you can discover and listen to content that matters to you the most. It supports more than 100000 AM and FM radio stations. You will never miss the live sports game scores of MLB, NBA, NHL, etc. TuneIn supports listening to podcasts like a classic to top-rated and more. You can even search for your favorite podcasts for endless music listening experiences.
Plex
Get access to thousands of movies and TV shows with Plex on Mi Box. It lets you stream documentaries, music, and podcasts without a subscription. In addition to streaming video content, Plex supports organizing media content. It includes photos, movies, shows, DVRed TV, etc. Plex adds rich descriptions, artwork, and ratings to every other media file. With this tool, the users can access more than 250,000 music videos and 60 million music tracks in high quality. Get Plex Pass to enjoy premium features like watching and recording free over-the-air TV.
PBS Kids Games
Mi Box users can pair the device with a Bluetooth gamepad to access PBS Kids Games app. It is a fun gaming app based on education. Thus kids will play the games with their favorite characters while learning and exploring the gameplay. It has more than 100 free creative games based on science, math, letter, and more. PBS Kids Games has even included school games for toddlers and kids. It has offline games and thus kids can play it without an internet connection.
Dailymotion
If you are looking for a YouTube-like app to use on Mi Box, the Dailymotion is all you need. It is a video-sharing platform from which you can search for your favorite video content. With Dailymotion, you will get access to the latest news, music, sports, and more. Like YouTube, you can follow people, topics, and channels to get video updates. You will get access to useful videos that you care about with the Discover Daily Pulse column. Dailymotion supports saving videos for later watching. You can even create and update the video library or create your own playlist to get a personalized video streaming experience.
Crossy Road
Right from Mi Box, anyone can get indulge in 8-bit endless arcade gaming with Crossy Road. As a player, you should collect more than 150 retro-styled and pop art-inspired characters. You should endlessly hop forever and thereby cross roads, rivers, train tracks, and more. Crossy Road on Mi Box is an innovative gaming app that is free and simple to play. With the Android Robot, you can dodge traffic in the candy wonderland.
Send Files to TV
If you are a fan of offline streaming, you need to have this Send Files to the TV app. With the app, you can send media files from your smartphone and PC wirelessly. By connecting to the same network, you can send and receive files with ease using the SFTTV app. You can install the app on devices like Android, Apple, Windows, and Mac PCs. The SFTTV app has more than 5 million downloads in the Play Store.
VLC
You have all the movies and TV shows that are transferred from the SFTTV app. Now, the question is how do you watch them. The built-in player app won't support all the video formats. For that purpose, you need the VLC Media Player app. With VLC, you can watch videos of any format with ease. You can install the VLC Media Player app from the Play Store, it has a dedicated app for Android TVs.
Chrome
If you want to surf the internet on your Mi Box, Chrome is the best web browser app for you. With the Chrome browser on your Mi Box, you can browse the internet and stream anything you want. Though the Chrome browser is not officially available for Mi Box, you can sideload the browser using the Downlader app. Among all the browsers, Chrome is the fastest and the most secured one.
Other Notable Apps for Mi Box
Besides the above list, you can also try the following apps on Mi Box.
Vudu
FandangoNOW
Google Play Movies & TV
Vevo
TED
Musicmatch
iHeartRadio
Note: We haven't listed some of the popular apps like YouTube under best apps for Mi Box as they need no special introduction. So, this exclusion doesn't mean they aren't the best and it actually means they are renowned.
All the apps we have for you are handpicked and you will find them useful on Mi Box. Choosing any of the apps and installing them on Mi Box will provide you with the best entertainment. Above all, the powerful video decoder of the Mi Box will let you can stream videos from any of the apps in 60 frames/second. So, you will get super smooth video streaming on your Mi Box.
FAQs