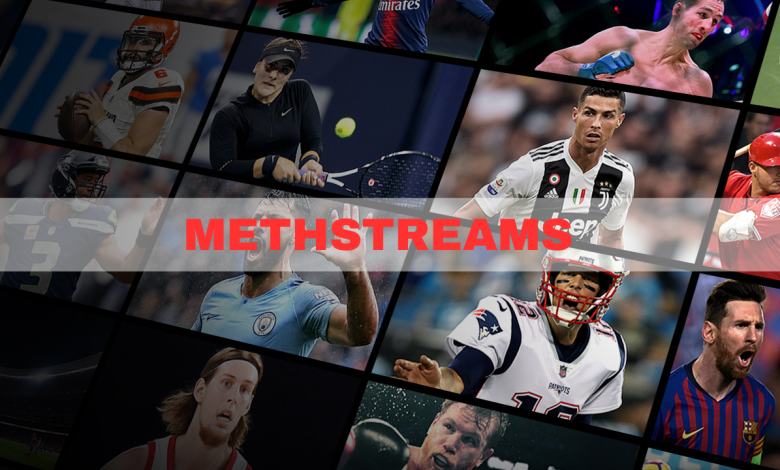 In this tech world, users may come across different streaming platforms to watch live sports for free. Among them, only a few will satisfy the user's needs by providing all the expected features. Meanwhile, MethStream is a drop in the ocean that offers a curated collection of live sports channels in its lineup. Ranging from Motor Sports to Wrestling, MethStreams offers sports content in high quality without any buffering issues. Without wasting a single second, we can start reviewing the design, compatibility, features, and more about MethStreams.
MethStreams Site Design
The interface of MethStreams is simple, unique, and easy to navigate. The Home screen is well organized and arranged in a perfect manner. MethStreams consists of separate live streams for NBA, NFL, UFC, MMA, Boxing, BJJ, and WWE/ AEW.

Once you scroll down, you can view all the schedules for live streams, including the participating teams, dates, and timing. This algorithm helps users to stream their favorite matches with ease.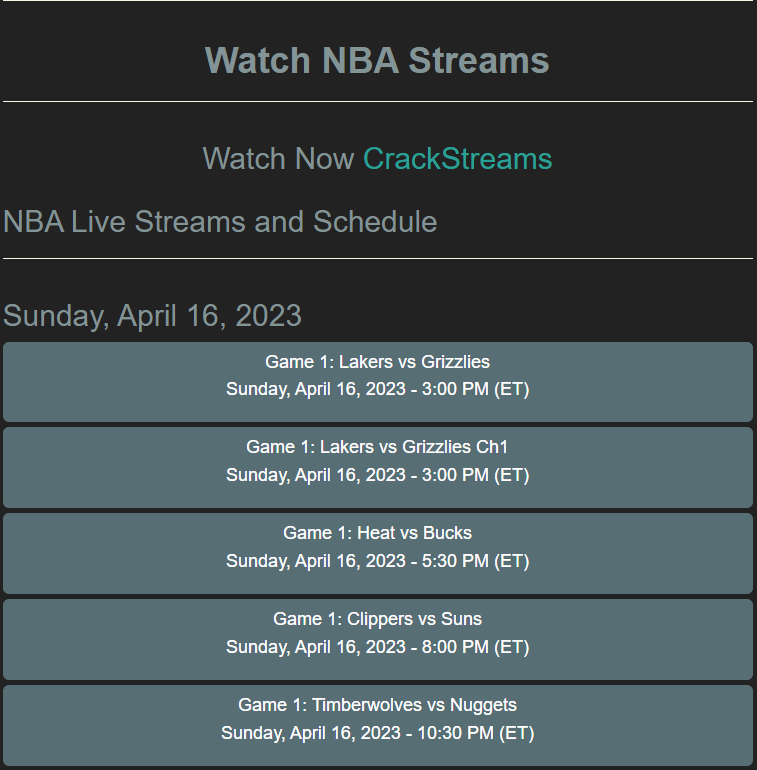 After selecting the respective sports, you'll be redirected to the particular streaming page where you can watch the live event. You can choose the active server among the three to stream the live event without any interference.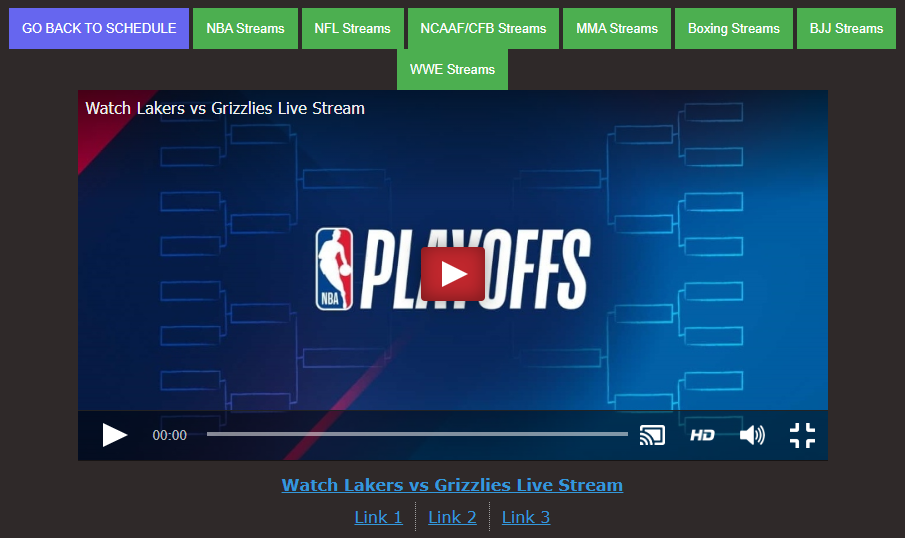 Moreover, it also consists of a built-in cast option to screen mirror the live stream from any web browser to Chromecast-enabled smart TVs, including LG, Vizio, Hisense, and Android TVs.
MethSteams Supported Devices
As MethStreams is a third-party website, it doesn't have a dedicated app version for Android, iOS, or other devices. Instead, you can only stream the content on its official website using web browsers like Google Chrome, Mozilla Firefox, Microsoft Edge, Yandex, Brave, Safari, and many more.
How to Watch Live Sports on MethStreans Online
Streaming live sports on MethStreams is a straightforward method. Just navigate to the website from any web browser and steam your favorite sport by providing a stable internet connection.
[1] Launch a web browser of your choice and navigate MethStreams's website.
[2] From the home page, scroll down and choose the event that you want to live stream from the schedule section.
[3] Now, a new page opens on your browser with a streaming screen.
[4] Just click the Play icon to begin streaming. Wait for a second or two to load the video and watch the live stream with ease.
[5] Further, you can also click the Chatbox on the streaming screen to chat with other users who are available at the time.
Popular Sports Available on MethStreams
| | | | | |
| --- | --- | --- | --- | --- |
| NBA | MMA | NHL | NFL | MLB |
| F1 | Boxing | WWE | Soccer | Tennis |
| Rugby | Golf | Darts | Basketball | UFC |
| Moto GP | College Football | NCAA | Premier League | |
Is MethStreams Legal?
No. As this platform provides copyrighted content without any legal permission from the owner, it is considered illegal. Streaming copyrighted content without permission may also lead to hefty fines in certain regions. So, we won't recommend our readers stream sports content on the MethStreams platform.
Instead, you can use legit streaming services like Fox Sports, ESPN, fuboTV, and Paramount+ to stream your favorite live events without any interruptions.
Should I Need VPN for MethStreams?
Yes. VPN (Virtual Private Network) is highly recommended while accessing any content on MethStreams. It prevents you from tracking your online activities by the Internet Service Provider and secures your searches. Moreover, enabling a VPN can hide your IP address from copyrighted owners and other online users.
We recommend you use the following VPNs for secure searches:
MethStreams Alternatives
As mentioned earlier, MethStreams is a third-party website. So, the possibility is higher for the government or ISP to take down the website at any time. In that situation, you can try other platforms which are similar to MethStreams.
SteamEast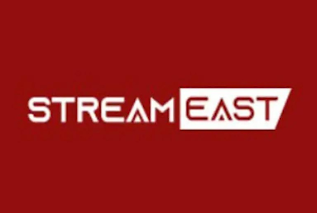 StreamEast is one of the best platforms to stream a wide range of live sports and events for free. Similar to MethStreams, StreamEast also provides a delightful live-streaming experience across different sports and events. Moreover, it is one of the best alternatives for MethStreams.
VIPRow Sports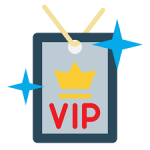 VIPRow Sports is a unique streaming platform that allows its users to watch sports events both live and on demand. With its dedicated and user-friendly interface, VIPRow Sports covers major sports, including soccer, Formula 1, MMA, Nascar, Volleyball, Snooker, Tennis, and more.
Live Sport24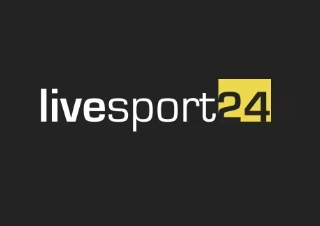 Live Sports24 is a third-party website that provides live sports in its lineup. This website focuses on games such as Football, Basketball, Tennis, Ice Hockey, NFL, and others. It includes four different servers for every sport accordingly. You can choose the best server among the four to stream your live sport.
MethStreams Overall Review
Pros
MethStreams offers the best collection of live-stream content across different sports.
User-friendly and easy-to-use interface for navigation.
You can access the content for free without any subscriptions or sign-ups.
Watch live streams according to schedules.
Cons
It is a third-party service, so it may contain malicious bugs and glitches.
No on-demand sports content is available on this platform.
Due to geo-restrictions, you can't access the content in every region.
Sometimes, the live stream may buffer a lot.
After considering all the pros and cons, you can choose to continue the service. However, if there is less concern about your privacy, then you can make use of MethStreams to stream the live event according to the schedule.
Frequently Asked Questions
1. Is MethStreams down?
No. As of April 2023, MethStreams is working perfectly without any interruptions. It may be taken down in the future due to privacy concerns.
2. Why is MethStreams not working?
Besides the website taking down by the government, the only possibility for MethStreams not working is a poor or unstable internet connection. So, connect your device to a stable internet network to access the content reliably.
3. Can I watch movies and TV shows on MethStreams?
No. MethStreams is specifically designed for steaming sports content. For movies and TV shows, you can try websites like FMovies and StreamM4u.
Was this article helpful?