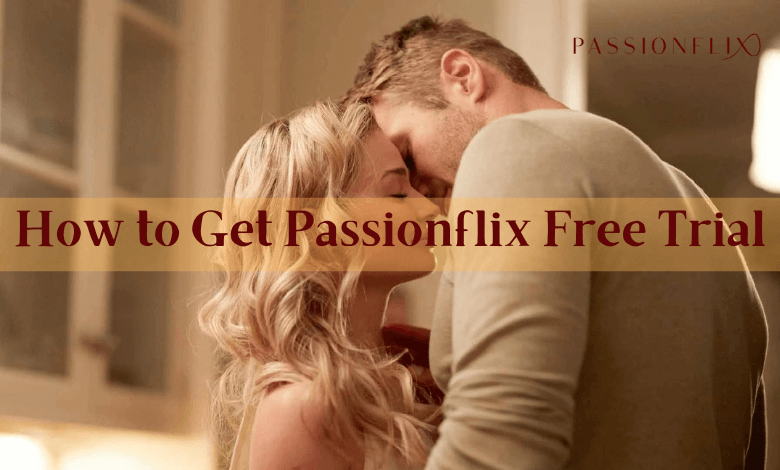 Key Highlights
Amazon Prime Video: Visit the website → Click Start Your Free Trials → Sign In → Enter payment details → Start a free trial for 7 days.
Like Netflix and Amazon Prime Video, Passionflix is a subscription-based streaming service. With this service, you can watch your favorite on-demand content like romance novels, short films, movies, and more at affordable prices. Unfortunately, the Passionflix platform doesn't offer any free trial. On the contrary, you can subscribe to Amazon Prime Video membership to get Passionflix free trial for 7 days. You can cancel the free trial anytime without spending a single penny before it ends.
How to Get Passionflix Free Trial Via Amazon Prime
Luckily, Passionflix is also available on Amazon Prime Video. When you sign-up for Amazon Prime Video, either you can get a 7-day free trial for Passionflix and a 30-day free trial for Amazon Prime Video.
[1] Visit the Amazon website from any web browser.
[2] From there, click Start your Free Trials.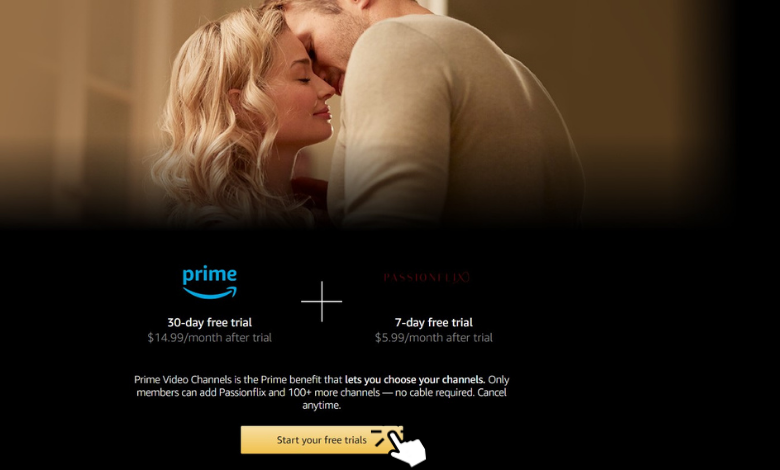 [3] Next, sign in to the Amazon account using the credentials.
[4] Once signed in, enter your credit/debit card details and complete the payment process.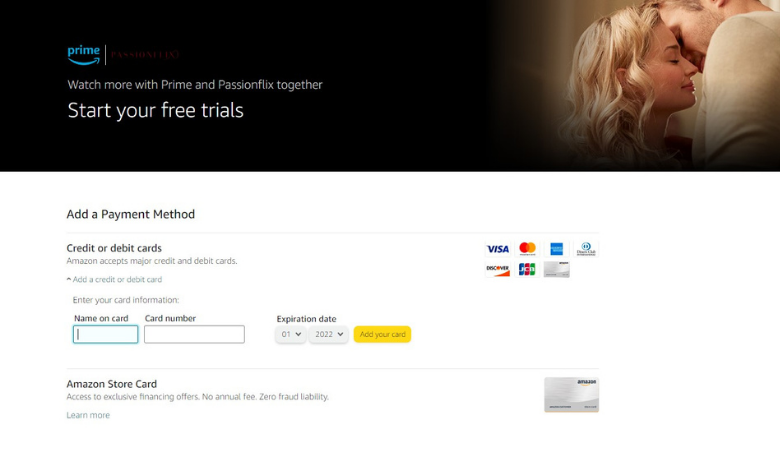 [5] After completing the payment process, you can get Passionflix free trial for 7 days.
How to Sign Up for Passionflix
You can sign up for the Passionflix platform by following the below procedure.
[1] Open the default browser on your PC and visit passionflix.com.
[2] From there, click Sign Up.
[3] Now, input your email address and password.
[4] Then, choose your desired membership plan.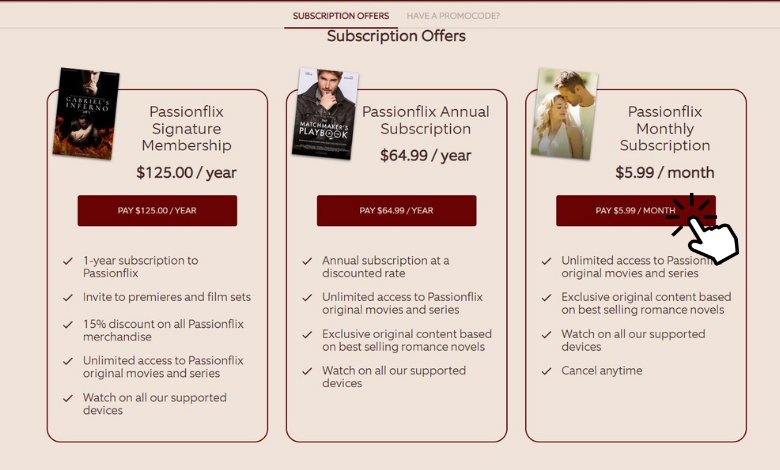 Note: You can also redeem your Passionflix subscription if you have a Promo Code.
[5] From the next page, click Proceed to Payment and input your credit card/PayPal credentials.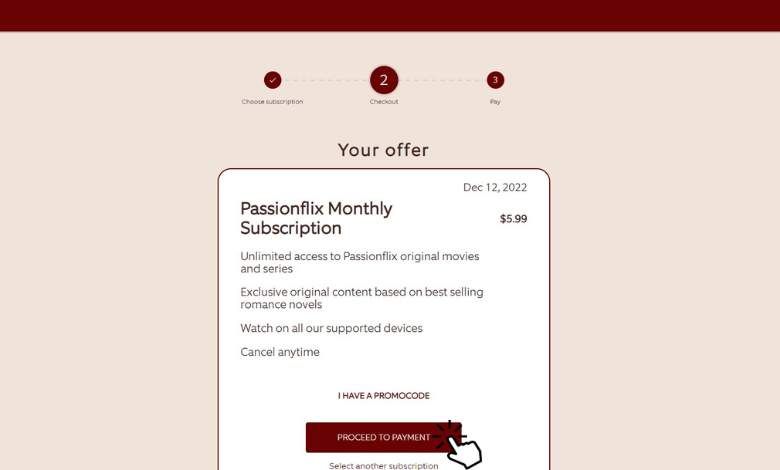 [6] Once you completed the payment process, you can view all content on Passionflix.
Tip! Similar to Passionflix, you can also try Showmax free trial for 14 days and watch your favorite movie.
How to Cancel Passionflix Free Trial
You can cancel the free trial anytime before it ends.
[1] Navigate Amazon's official site and log in with your account.
[2] Navigate Accounts & Lists and click Your Account.
[3] From there, click Membership and Subscriptions.
[4] Select Prime Video Channels and choose Passionflix.
[5] Then, click the Cancel Channel button to terminate the subscription.
Tip! If you are unsatisfied with the service, you can cancel the Amazon Prime Membership anytime from your device.
Passionflix Available Devices
You can stream Passionflix officially on the following devices.
Amazon Fire TV/Fire TV Stick
Android smartphones and TVs – Android 5.0 and later
Apple TV – 4th gen and higher
iPhone/iPad – iOS/iPadOS 12 and later
LG TV – webOS 30.0 – 6.0
Roku devices
Samsung Smart TVs 2015 and above
Vizio Smart TVs
Frequently Asked Questions
1. Is Passionflix available on Roku?
Yes. You can install and stream Passionflix on Roku by installing the app from the Roku Channel Store.
Was this article helpful?