Are you tired of busy routines and stressful days? You need a break from all those sufferings. Now the question arises how to relax your gray matter?
The jigsaw puzzle is the answer.
It is a great way to unwind and challenge your intellect. Jigsaw puzzles have you covered whether you're searching for something enjoyable to do with your children or just want some time to yourself. You can play them online for free!
Jigsaw puzzles have been demonstrated in studies to help battle cognitive decline and increase visual-spatial thinking, short-term memory, and problem-solving abilities, which can lower the chance of getting dementia. Puzzles have advantages for mental health as well.
Here are some of our top picks for free online jigsaw puzzle games. If you're looking for jigsaw puzzles on the internet, these are some of the greatest resources, including both challenging and easier tasks.
I'm a Puzzle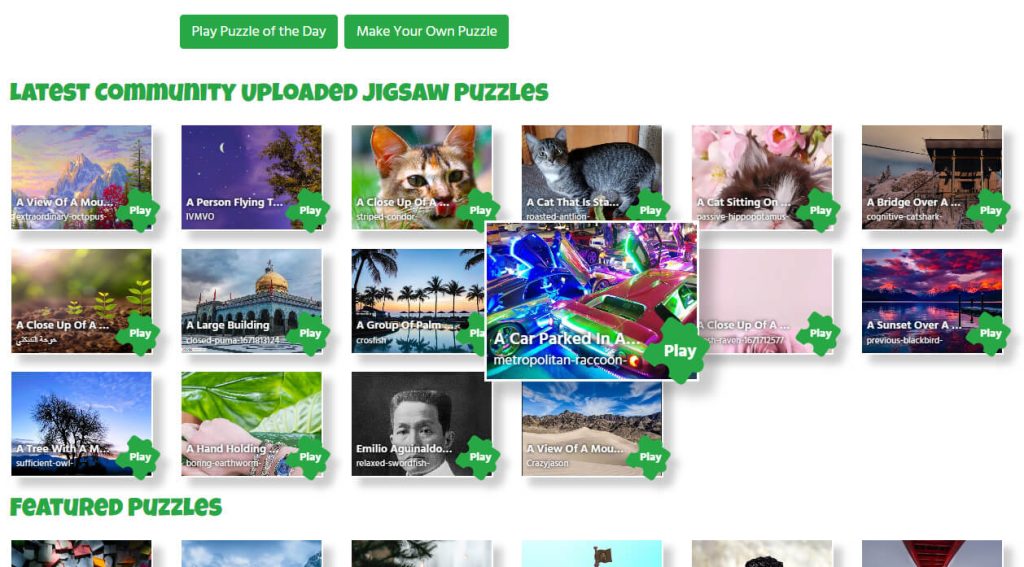 There are thousands of puzzles on the I'm a Puzzle website, which can be found in top lists or by searching in the toolbar up top. They may all be played in full-screen mode or the browser window. It features a straightforward UI that is nevertheless functional.
You may find a variety of picture games and puzzles right here, including ones with animals, bridges, landscapes, and more. Using a puzzle builder, you can explore whatever image you desire. Puzzle games can be played easily on the I'm a Puzzle website. Jigsaw puzzles help you develop patience while keeping your mind fresh. It is also a fun and lighthearted way to unwind after a demanding day without taxing your body or mind.
To play the best free jigsaw puzzles online, go to this website right away.
There are several categories of puzzles here that you may enjoy and push yourself with, and you don't need any special software or plugins to play them. because they don't have them! The best thing is that you can upload your images if you can't locate the ideal puzzle. To share your puzzles with friends and the community, you may also register for an account on their website.
Jigsaw 365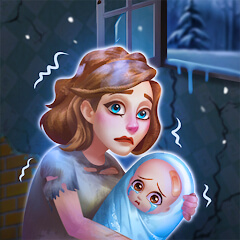 Jigsaw 365 is a website where you may play free online jigsaw puzzles. Have fun looking through all the unique and stunning pictures they have for you to put together! To rank higher on the leaderboards, try to finish them as quickly as you can or put them together whenever it suits you. By choosing how many pieces you want to challenge yourself with, you may further tailor each puzzle. Have fun and get building right away.
Create an account to engage in interactive jigsaw puzzle activity. To solve various problems, you can move the tessellated pieces around the browser. You can choose from a variety of categories, and jigsaw puzzles can include more than 400 pieces.
You can save your progress and communicate with other community members if you sign in.
With Jigsaw 365's subscription program, you may do your puzzles and browse the website without being interrupted by adverts. You are free to attempt as many riddles as you like.
If you wish to go back to the beginning, the website has a traditional version available.
Candy Crush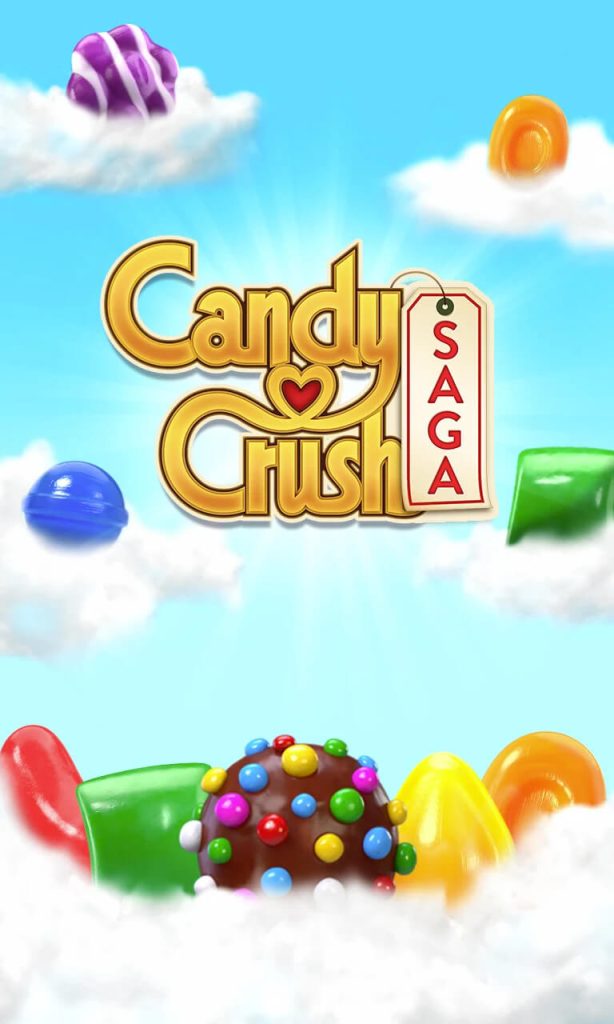 In the "match three" game Candy Crush Saga, the main objective is to exchange two adjacent candies among various ones on the gameboard to create a row or column of at least three candies of the same hue.
On April 12, 2012, King released Candy Crush Saga, a free-to-play tile-matching game that was first designed for Facebook. Players in the game finish stages by matching three or more sweets of the same hue to remove those candies from the board and changing them out for new candies that may or may not lead to additional matches. Candy combinations of four or more produce special candies that function as power-ups and have greater board-clearing capabilities. Many objectives on boards must be achieved in a predetermined number of moves or during a set period, such as achieving a certain score or gathering a predetermined quantity of a particular kind of candy.
Since the game may be completed without spending any money, Candy Crush Saga is regarded as one of the first and most successful examples of a freemium model.
Poki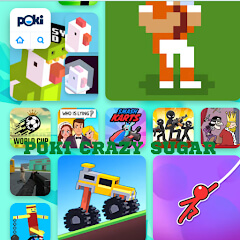 Both jigsaw puzzle experts and beginners to logic will enjoy these extensive varieties of games at Poki. You can untangle a variety of pieces of art from all the different categories that we have available. You may reassemble numerous images using square, oblong, and conventional forms. They also provide a variety of additional problem-solving difficulties in their jigsaw puzzle games. Jigsaw puzzles can be used to relieve stress or to train your brain. Play time-based games, collaborate with peers to solve puzzles, or rebuild stunning images.
On your computer, mobile device, or tablet, you may play all of their jigsaw puzzles for free online. The games are enjoyable for all types of players and timeless.
Brain It On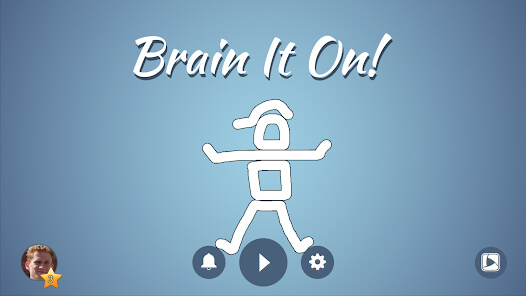 The brain's deceptively difficult physics problems!
To solve difficult physics puzzles, draw shapes. They are not as simple as they appear. Would you like to try one?
Compete with your friends for the Brain It On! crown while solving dozens of mind-bending physics puzzles, with new ones being added all the time.
There are several methods to solve each puzzle; can you choose the best one?
Compare your friends' responses to your original ideas.
Earning stars in earlier levels enables free access to all of the levels. Every day, dozens of fresh, free levels made by players can be found on the community screen. Additionally, you may buy the game to get rid of all commercials, unlock all cheats, go through levels faster, and get access to the level editor.
Conclusion
No matter what kind of puzzle you are playing, your main goal is to succeed and pass every level or stage. You feel happier as you get more points. Even better, as you improve, playing more puzzles will help your brain to handle difficult real-world situations.
Was this article helpful?