In the world of digital finance, where decentralization and security are paramount, Blockchain Technology stands as the unshakable pillar upon which cryptocurrencies like Bitcoin and countless others thrive. Let's delve into the heart of this revolutionary technology and understand how it underpins the fascinating world of cryptocurrencies.
The Birth of Blockchain: A Paradigm Shift
Blockchain technology emerged alongside the creation of Bitcoin in 2008 when an anonymous entity known as Satoshi Nakamoto introduced it as a solution to the problem of double-spending in digital currencies. It marked a watershed moment in the world of finance, providing a new way to conduct trustless transactions without relying on intermediaries like banks. This innovation laid the groundwork for countless other platforms that have since transformed online trading. Click the image below and get started with crypto trading using automated features. 
The Basics of Blockchain: Building Trust through Decentralization
Decentralization: The Cornerstone
At its core, blockchain is a decentralized ledger that records all transactions across a network of computers, known as nodes. Each node maintains a copy of the ledger, ensuring that no single entity has control over the entire system. This decentralization is a key feature that ensures transparency and security in the world of cryptocurrencies, making platforms possible.
Immutable and Transparent
Blockchain's immutability is another crucial aspect. Once a transaction is recorded in a block and added to the chain, it cannot be altered or deleted. This feature guarantees the integrity of the ledger and eliminates the risk of fraud or manipulation. Transparency is also inherent in the blockchain, as anyone can view the entire transaction history, further bolstering trust.
The Role of Miners: Adding Blocks to the Chain
Mining: A Complex Puzzle
Blockchain relies on a process called mining to validate and add transactions to the chain. Miners, who are individuals or groups of people with specialized hardware, compete to solve complex mathematical puzzles. The first miner to solve the puzzle gets the privilege of adding a new block to the blockchain. This process, known as proof-of-work (PoW), ensures the security and integrity of the network.
Proof-of-Stake (PoS): An Alternative Approach
While PoW is the most well-known consensus mechanism, there are alternatives like proof-of-stake (PoS) that are gaining popularity. PoS relies on validators who lock up a certain amount of cryptocurrency as collateral to participate in block validation.
Smart Contracts: Automating Transactions and Beyond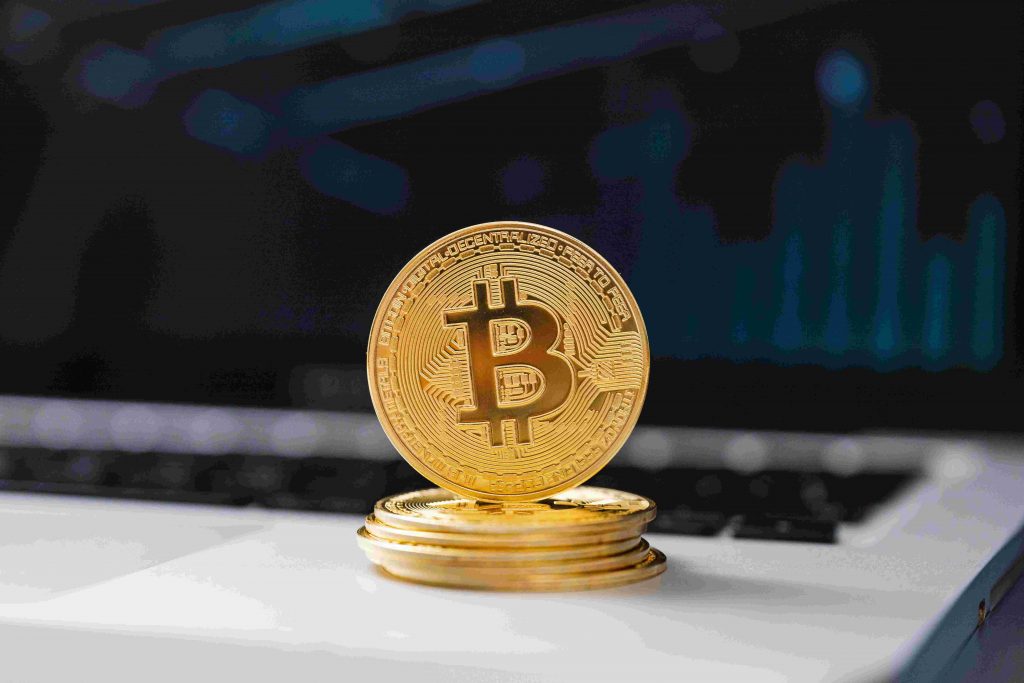 Smart Contracts: Self-Executing Code
One of the most innovative applications of blockchain technology is smart contracts. These are self-executing contracts with the terms of the agreement directly written into code. Smart contracts automatically execute when predefined conditions are met without the need for intermediaries. They have a wide range of applications beyond cryptocurrencies, including supply chain management, legal processes, and more.
Leveraging Blockchain for Online Trading
Revolutionizing Online Trading
An online trading platform that harnesses the power of blockchain technology to provide users with a secure and efficient way to trade cryptocurrencies. It takes advantage of blockchain's transparency and immutability to ensure the integrity of transactions. Users can trust that their trades are executed as intended without the need for a centralized authority.
Security and Transparency
The platform benefits from the security features of blockchain technology. Users' funds are stored in secure wallets, and all transactions are recorded on the blockchain for anyone to verify. This transparency reduces the risk of fraud and adds a layer of trust to the trading process.
Challenges and Future Prospects
Scalability Issues
While blockchain technology has come a long way, it still faces challenges, primarily in terms of scalability. The current transaction throughput of many blockchain networks is limited, leading to congestion and high fees during peak times. Solutions like layer-two scaling solutions and the transition to proof-of-stake aim to address these issues.
Interoperability
Another hurdle is interoperability between different blockchain networks. As the blockchain ecosystem grows, the need for seamless communication between various blockchains becomes crucial. Projects are actively working on bridging the gap between these networks to unlock new possibilities.
Environmental Concerns
The energy consumption associated with proof-of-work blockchains has raised environmental concerns. Many projects are actively seeking more energy-efficient consensus mechanisms, like proof-of-stake, to reduce their carbon footprint.
Conclusion
Its decentralized and transparent nature has disrupted traditional financial systems, offering new opportunities and challenges. As blockchain technology continues to evolve, it will likely pave the way for even more groundbreaking applications beyond cryptocurrencies, shaping the future of the digital age.
Was this article helpful?