Google Maps is one of the most used navigation apps in the world. It is used in more than 220 countries. Google Maps is more sophisticated than you think. You can use Street View to see the indoor imagery of any place. To avoid traffic and to save time, it will recommend the best route for your transportation. In the recent update, you can integrate the Google Play Music app and listen to music when you use Navigation mode. With all these features, one feature is still missing in the app. The dark mode for Google Maps is a long wait. After all the user requests, Google Maps finally released the dark theme in the new update.
How to Enable Dark Mode on Google Maps on Android Smartphones
Quick Guide: Go to Profile –> Choose Settings –> Select Theme –> Choose Always on dark theme and save it.
(1) Open Google Maps on your smartphone. If you are using the older version of Google Maps, update it from the Play Store.
(2) Tap on the Profile icon on the top right of the screen.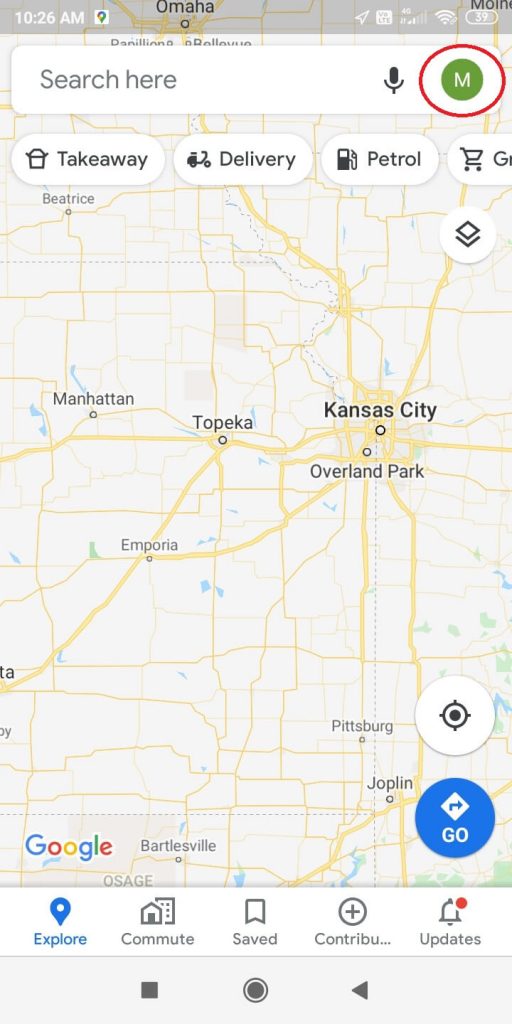 (3) On the Profile page, click on the Settings options.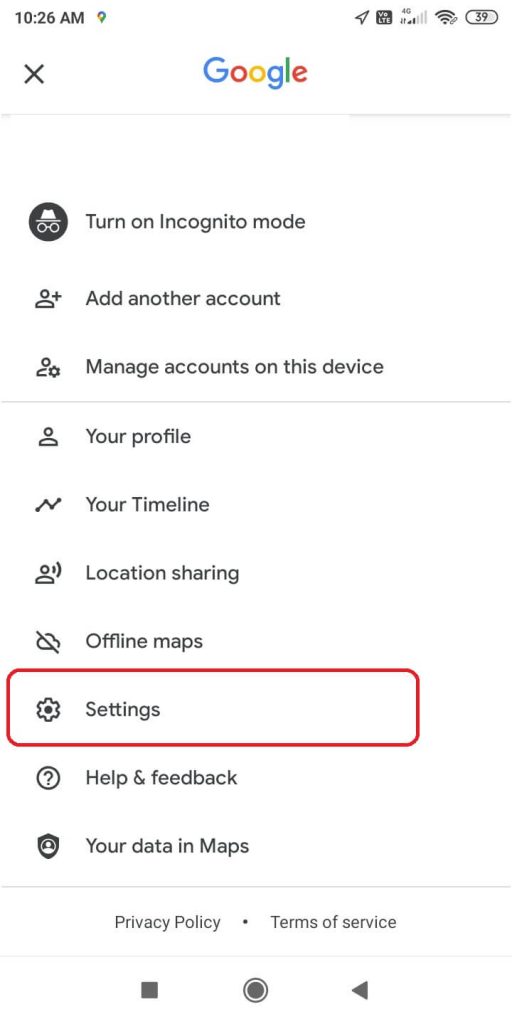 (4) Select the Theme option.
(5) Choose the Always on dark theme option and click the Save button.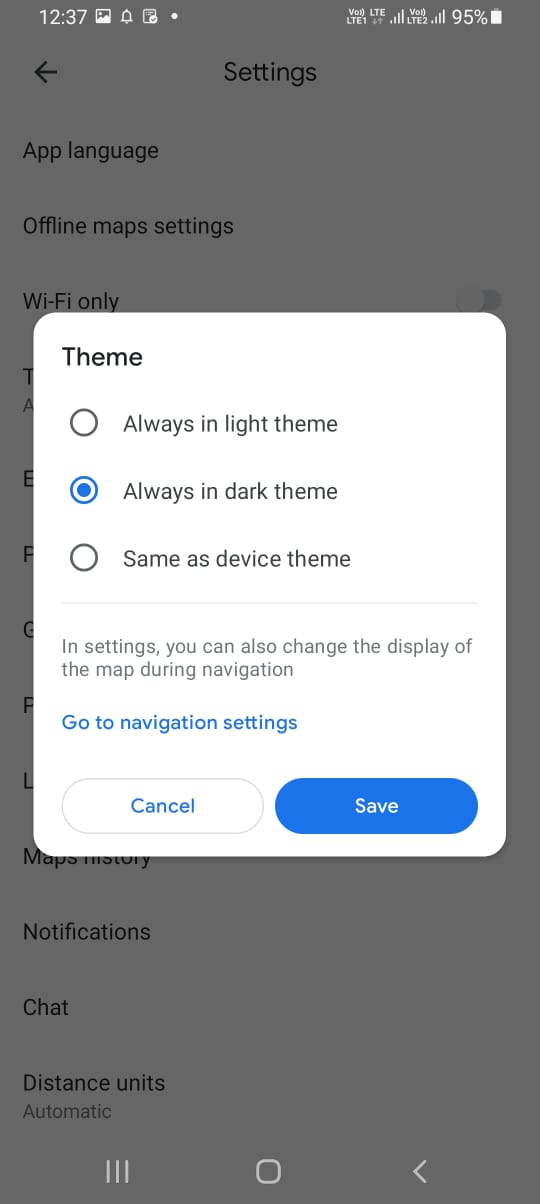 (6) Now, the Google Maps will appear on the dark theme.
How to Enable Dark Mode on Google Maps on iPhone & iPad
(1) Get the updated version of Google Maps from the App Store.
(2) Tap the Profile icon.
(3) Now, choose the Settings option.
(4) In the Settings menu, click the Dark Mode option under the Using Maps section.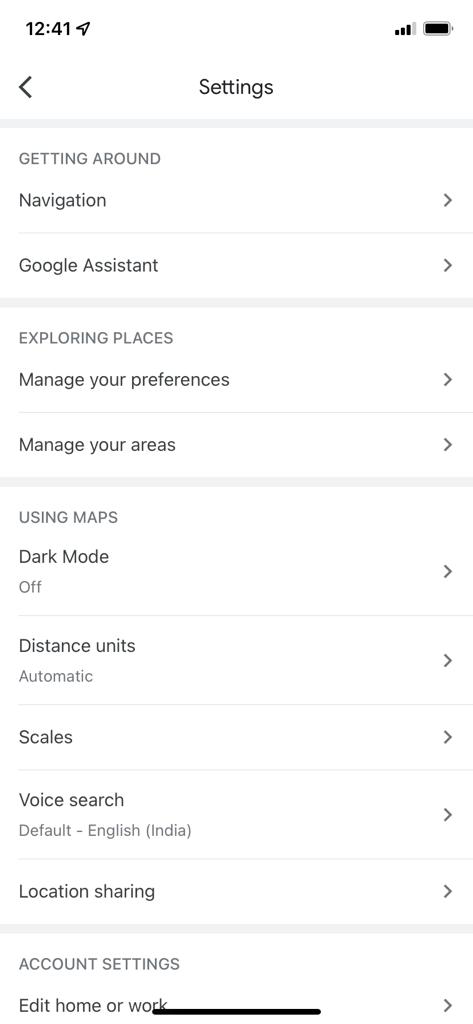 (5) Click the On button. This will make the Google Maps on your iPhone behave in the dark theme.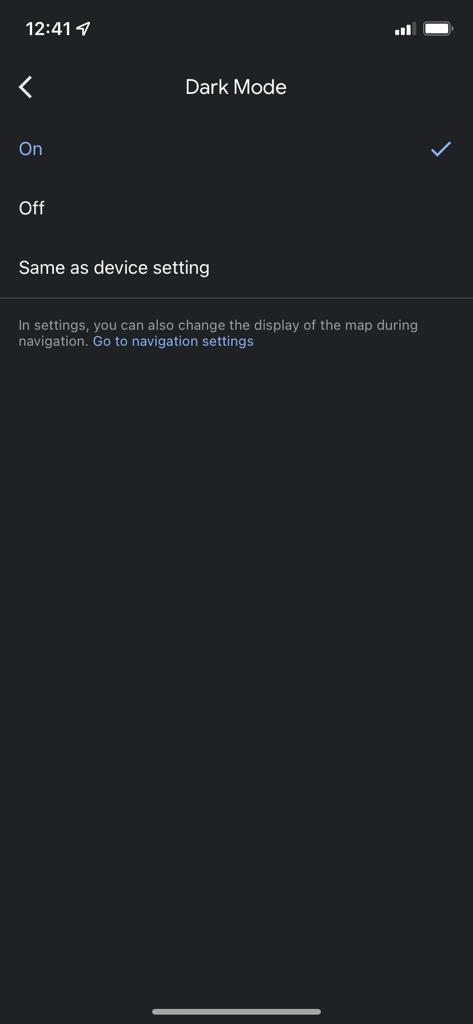 If you want to use Google Maps dark mode on Windows 11 or Windows 10 PCs, you have to install web extensions on your desktop or laptop. Other Google apps which support Dark mode are Google Play Store, Google Calendar, and Google Chrome browser.
Note: The dark theme on Google Maps will also affect the Android Auto settings.
Google Maps Dark Mode Not Working
When the dark theme is released for Google Maps beta users, a lot of them complained about it. The dark theme is not working properly, the toggle is not working, and so on. But, once it got released to public users, all the issues were resolved. Now, the dark theme on Google Maps is working fine for both Android and iOS users.
Comment your queries and feedback in the below section. Stay connected with us on Twitter and Facebook for daily updates.
FAQs
1. How to turn off dark mode in Google Maps?
In the Settings menu, click the Always on light theme option (for Android) or the Off button on Dark Mode (for iOS).
2. How do you put Google Maps in night mode?
You can turn on the dark theme to put the Google Maps in night mode.
Was this article helpful?