IPSY is a subscription-based beauty service where you can get a beauty bag and makeup products every month according to your needs. While signing up for IPSY, you need to go through a beauty quiz that helps you to customize your Glam Bag. There are three subscription tiers available in IPSY: Glam Bag ($12), Glam Bag Plus ($25), and Glam Bag Ultimate ($37). Since there is no free trial in IPSY, some of the users may sign up for the service without knowing its features. If you're a one among the user who signed up for IPSY blindly, here is the guide to cancel the service.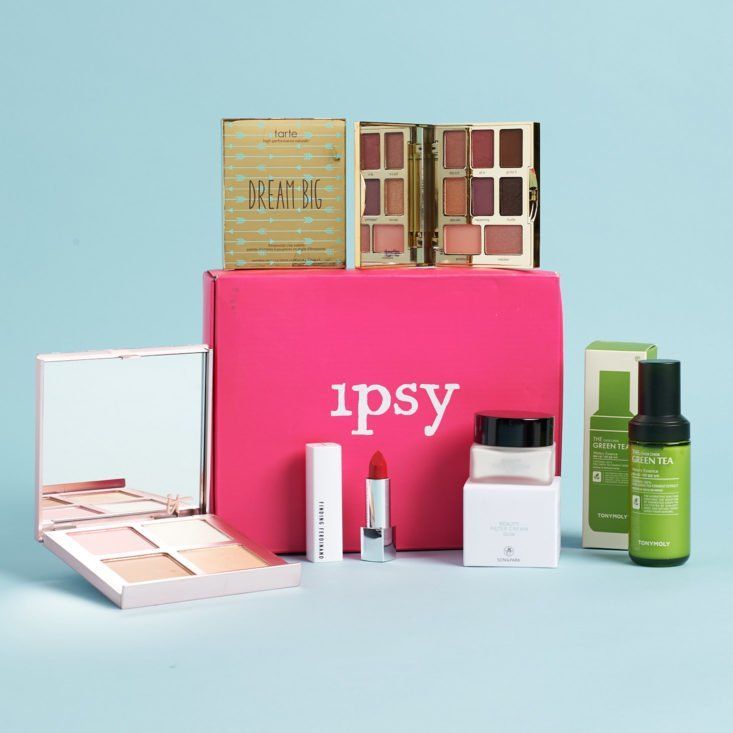 Steps to Cancel your IPSY Subscription
You can cancel your IPSY subscription at any time to avoid the automatic debit from your account. You can only cancel the IPSY membership online and you cannot cancel your subscription from an iPhone or Android app.
Step 1: Open a browser and visit ipsy.com.
Step 2: Login in to your IPSY account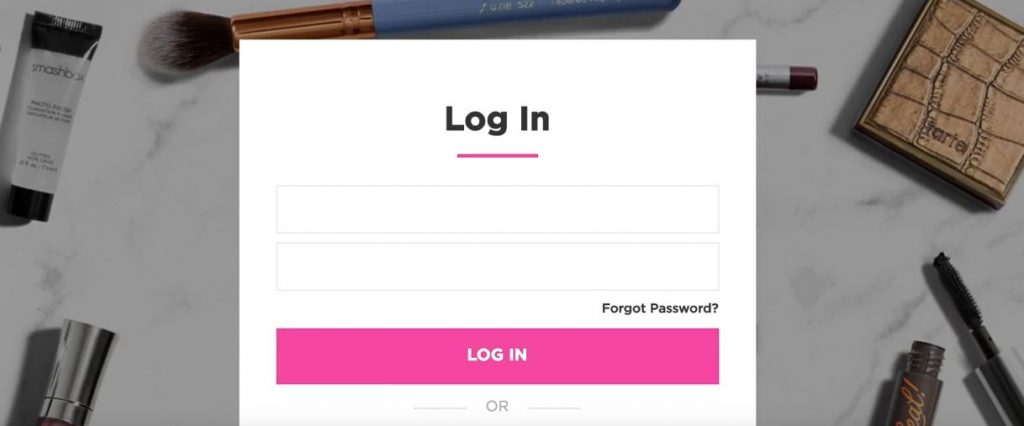 Step 3: Go to Account section.
Step 4: Click Edit account settings.
Step 5: Scroll down and select Manage My Membership.
Step 6: Select Help me stop my membership.
Step 7: Select Continue cancellation.
Step 8: Select a reason for your cancellation and click Continue cancellation.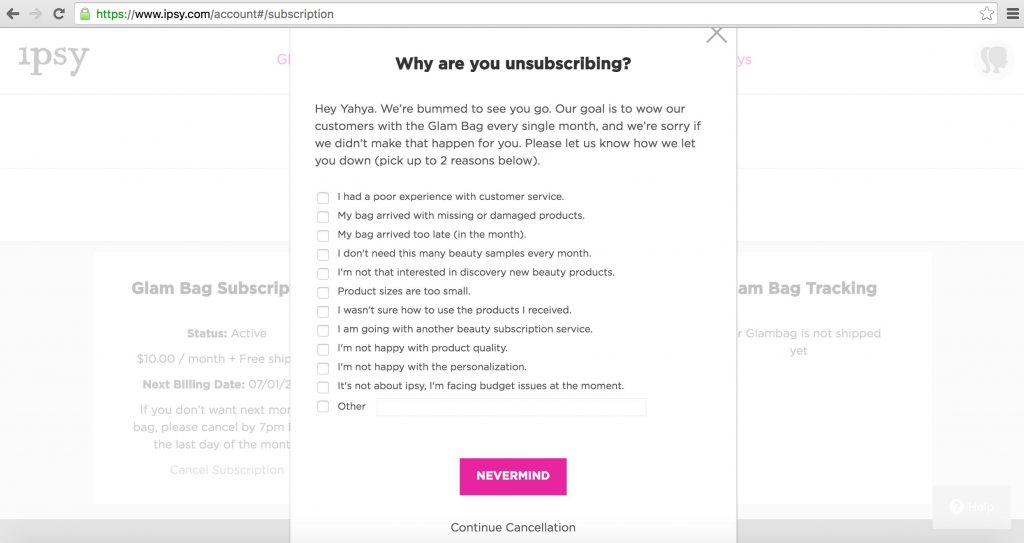 Step 9: That's it. Your IPSY subscription will be cancelled in a few minutes. You will receive a confirmation message through email.
Note: You can continue using the service till the end of billing period.
To Conclude
An IPSY membership is continuous and renews automatically. You need to cancel the service if you aren't interested in its features. We hope our guide showed you the right direction to cancel the service and delete the IPSY account. You can also send an email to support@ipsy.com for more details on cancelling the subscription.
Use the below comments section to share feedback related to this guide. Stay connected with us on Facebook and Twitter for the latest updates.
Was this article helpful?