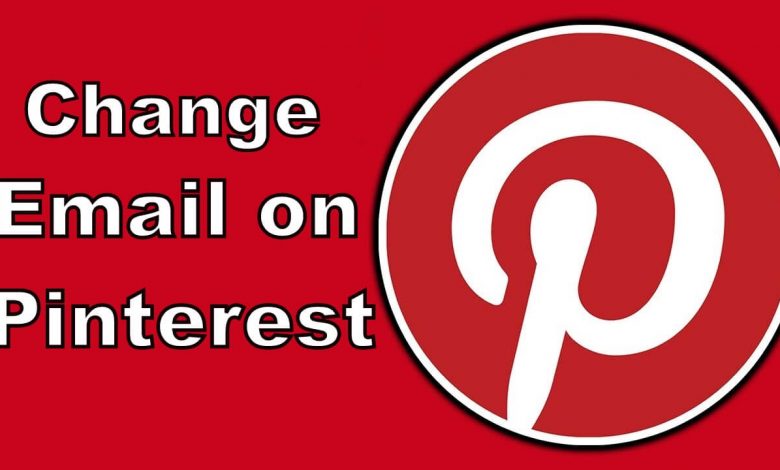 Pinterest is a popular image sharing platform. We can use Pinterest to gather plenty of information through images, gifs, and videos posted by others. If you're a new user, you can use your Email or Facebook login details to sign up for a Pinterest account. When you want to bring all social media under a single email address or the linked email address is no longer active, you have to change the email on your Pinterest account. Here are some of the ways to change Email on Pinterest:
Using the Pinterest app on smartphones
Using a web browser on PC
Change Email on Pinterest using Smartphone
Step 1: Open Pinterest app on your smartphone.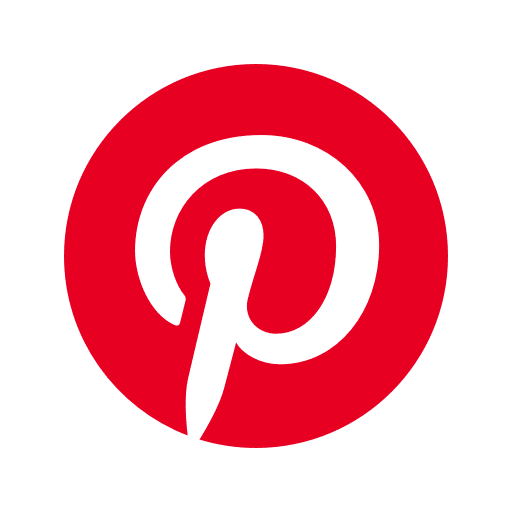 Step 2: On the main screen, select your profile icon.

Step 3: On your profile page, tap the profile icon located in the top left corner of the page.

Step 4: Click the Settings icon in the upper-right corner on the profile.
Step 5: Tap the Account settings.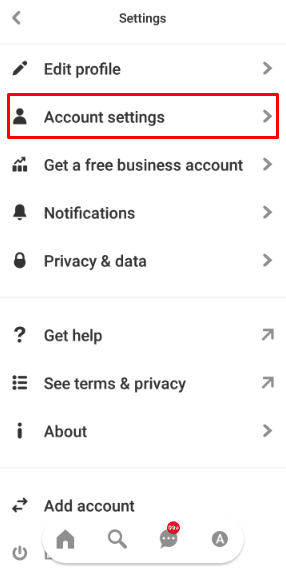 Step 6: Tap on Email under Account settings.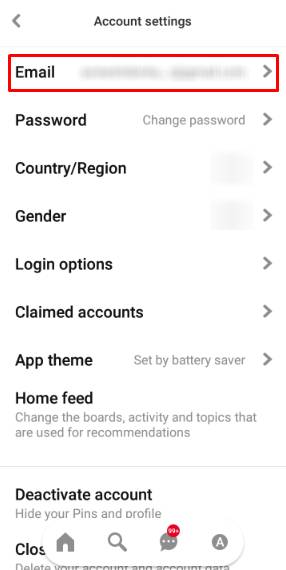 Step 7: Type the new email in the text box and select Done.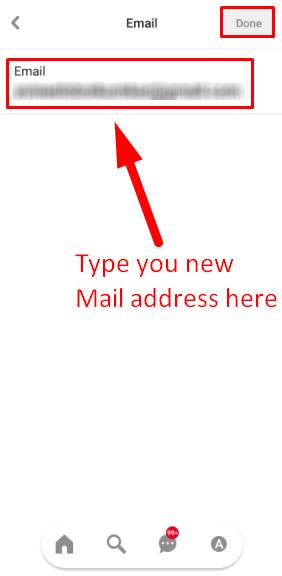 Step 8: Confirm the verification email sent to your new email address, and the email will be changed on your account.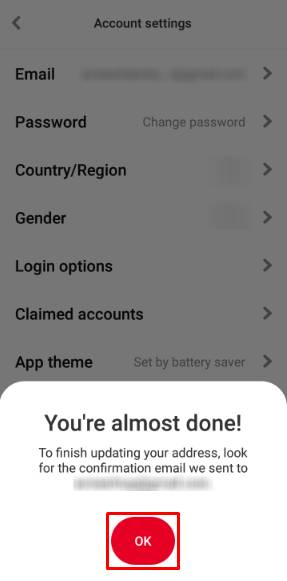 Change Pinterest Email using Web Browser
Step 1: Open a web browser on your Windows or Mac computer and Log in to the web version of Pinterest.
Step 2: Click the drop-down icon located in the top right corner of the Pinterest page.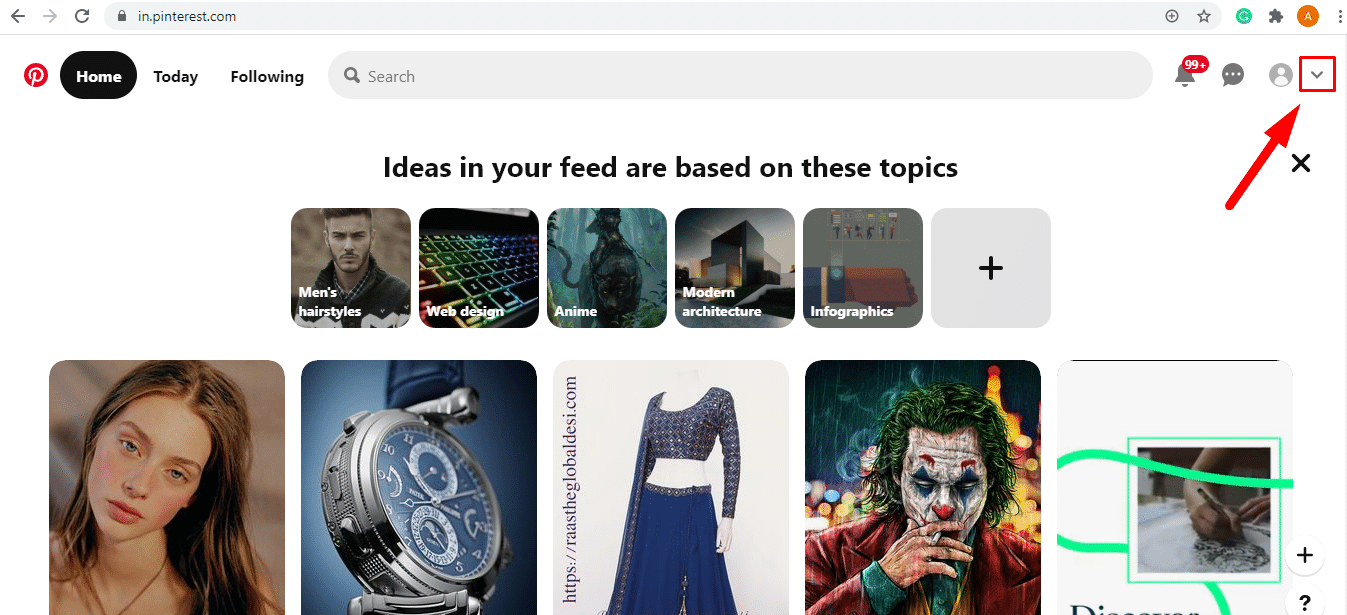 Step 3: From the drop-down menu, select Settings located under More options menu.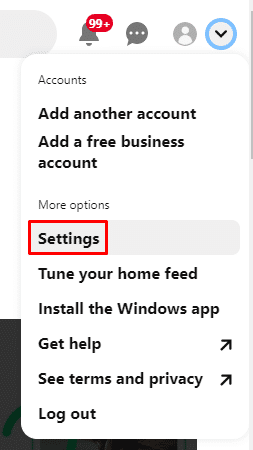 Step 4: On the left-side menu panel, select Account Settings.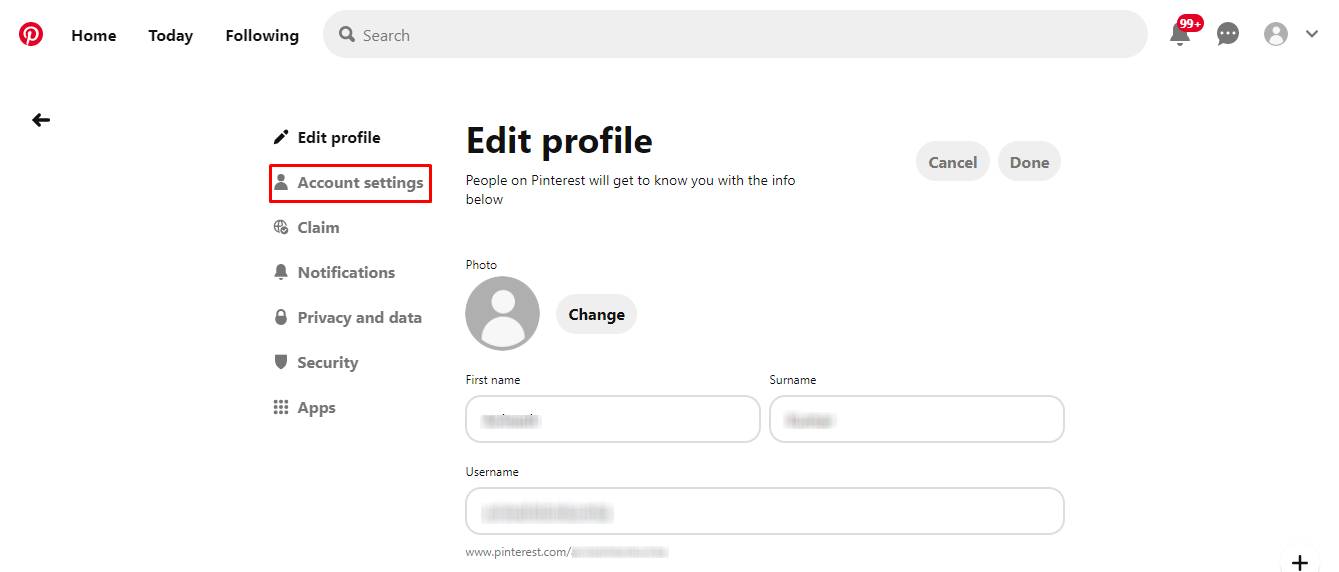 Step 5: Under Account settings, click on the email field and edit the email address.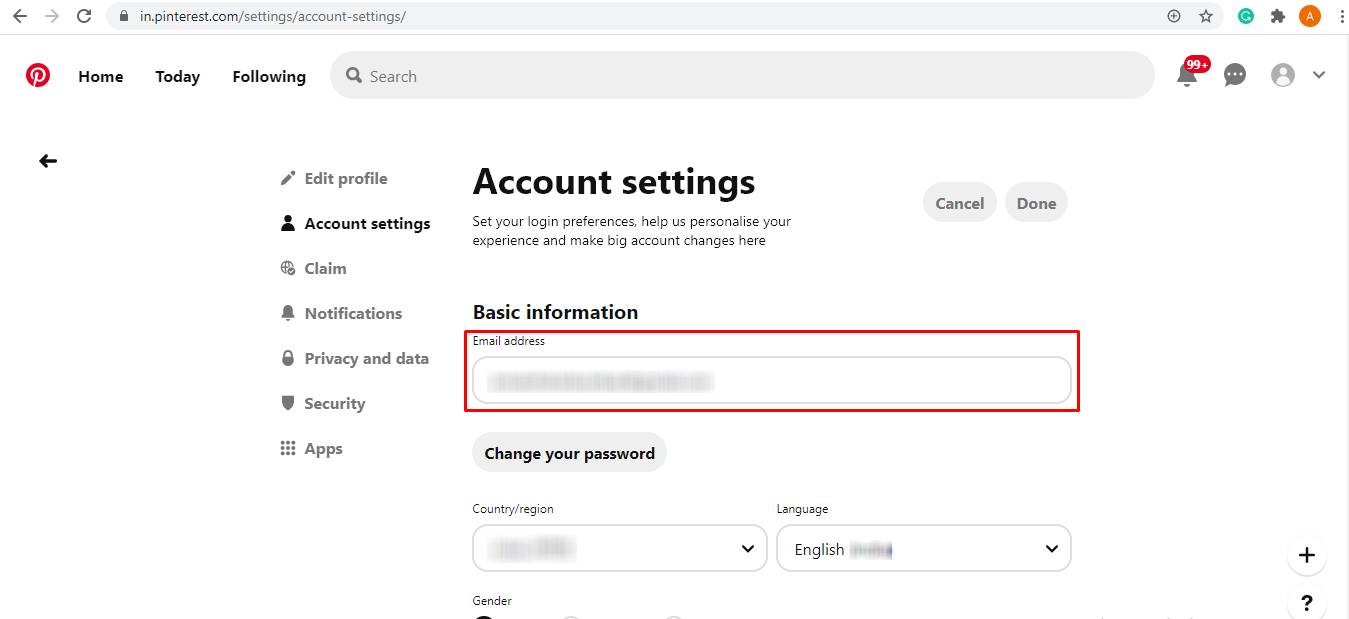 Step 6: Edit with the old email address with a new email address and click done.
Step 7: You will receive a verification link on your email. Open the mail and click the verification link to verify your new email.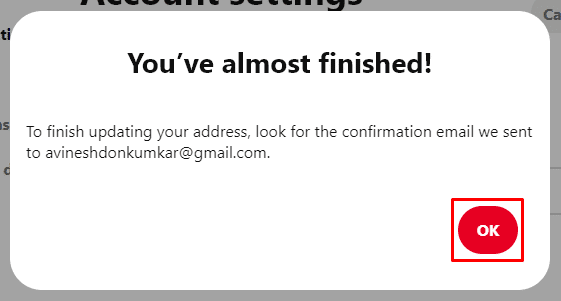 Change your Email ID on Pinterest and stay updated with all your Pinterest activity by getting notifications through email. If you had any issues while changing the email id on Pinterest, let us know through the comments section. For more tutorials and updates related to Pinterest, follow us on Facebook and Twitter.
Was this article helpful?