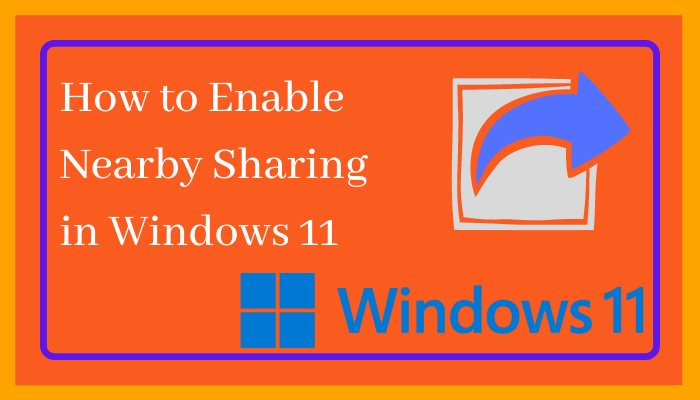 Windows 11 is the latest OS update of Microsoft, and it has been launched recently. It brings many stunning features and major changes in the widgets, interface. The Windows 11 updates are supported on Dell, HP, Lenovo, Acer, Asus, Samsung, Microsoft Surface, more. It is necessary to share the files between PC for photos, documents, or other files. However, there are many mechanisms to share the files. Windows 11 has a nearby sharing option to transfer the files instantly to the device close by. Let's discuss how to enable Nearby Sharing in Windows 11 in the below section.
Nearby Sharing
Nearby sharing is an easy tool to share files between the PC through Bluetooth and Wi-Fi. It is preferable to share the files with Wi-Fi for faster file transfer. The major requirement is that both PC must have Windows 11 or 10. It also must have Bluetooth and Wi-Fi facility. The Nearby sharing can also share the website links to other PCs. It is important to keep both devices nearby for quick recognition.
How to Enable Nearby Sharing in Windows 11
The nearby sharing option is available under the system of PC settings. It will be turned off in Windows 11 as the default option. You have to turn it on in the settings for file sharing.
(1). Launch the Windows 11 PC and click the Start Menu.
(2). Select the Settings option in the Start menu.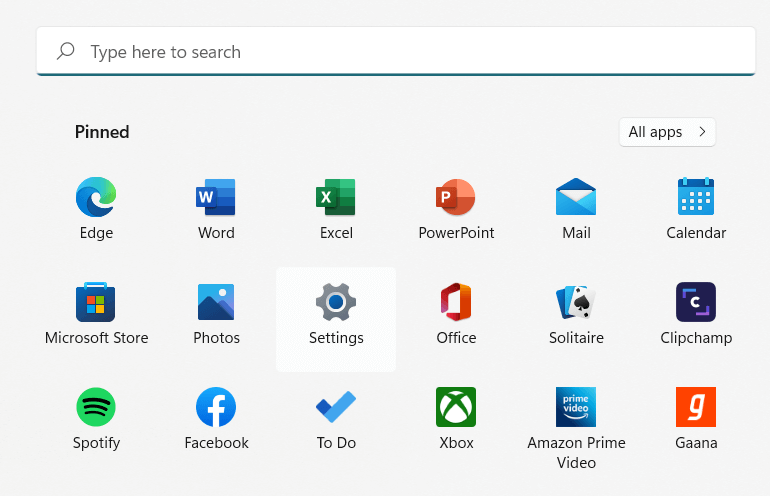 (3). Choose the System tab in the Settings.
(4). Click Nearby sharing and select My Devices Only to share with the same Microsoft Account login.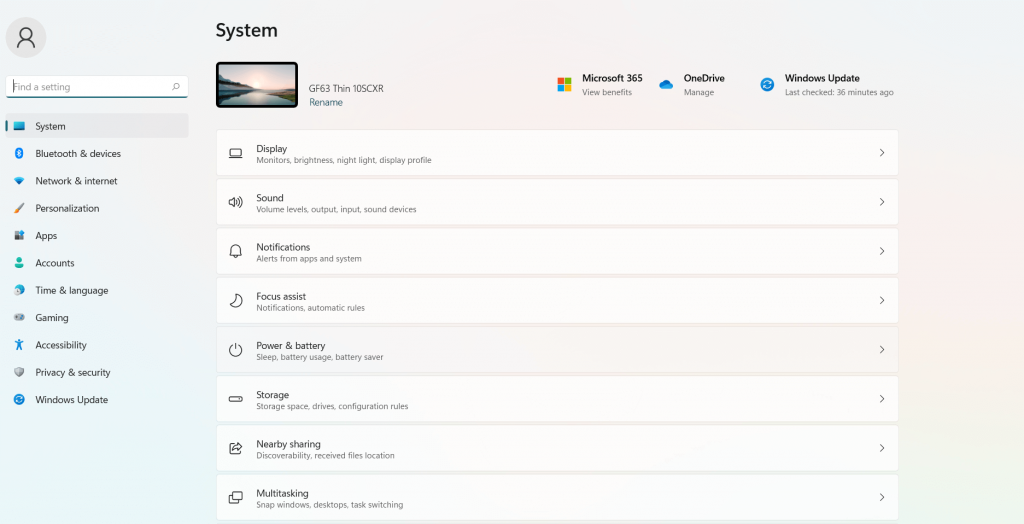 (5). Choose Everyone to share the files with any nearby device.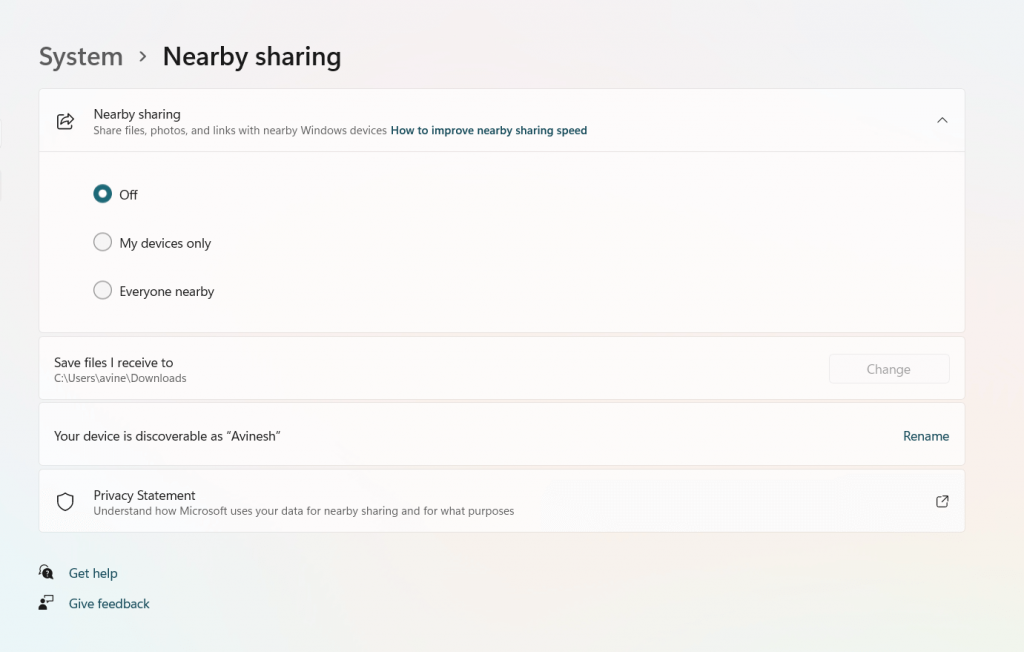 Related: How to change the default browser in Windows 11
Alternative Method to Enable Nearby Sharing in Windows 11
The alternative way to enable Nearby Sharing is to access the option from the quick settings. If the nearby settings are not there in the quick settings, you can add them to the quick settings.
(1). On your Windows 11 PC, click the Quick Settings at the taskbar.
(2). Select the Nearby sharing tab in the available settings option.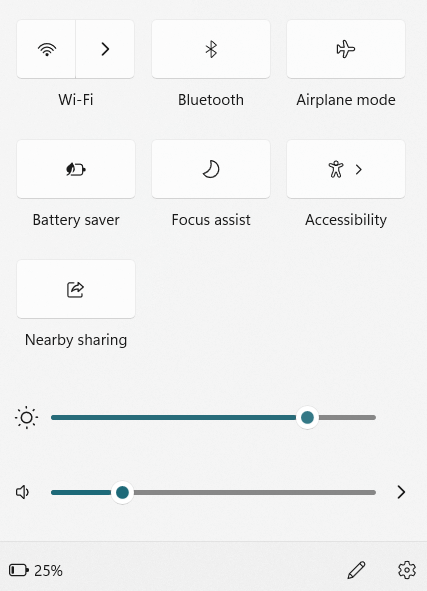 (3). Choose either My Devices or Everyone depending upon which device you have to share.
How to Share Files Using Nearby Sharing
(1). Go to file on the PC (photo, document, etc.).
(2). Right-click on the file and choose the Show more options.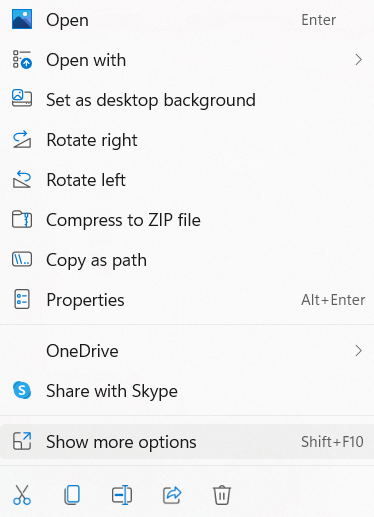 (3). Select the Share option in the menu.
(4). Move to the Nearby Sharing and choose the device to share.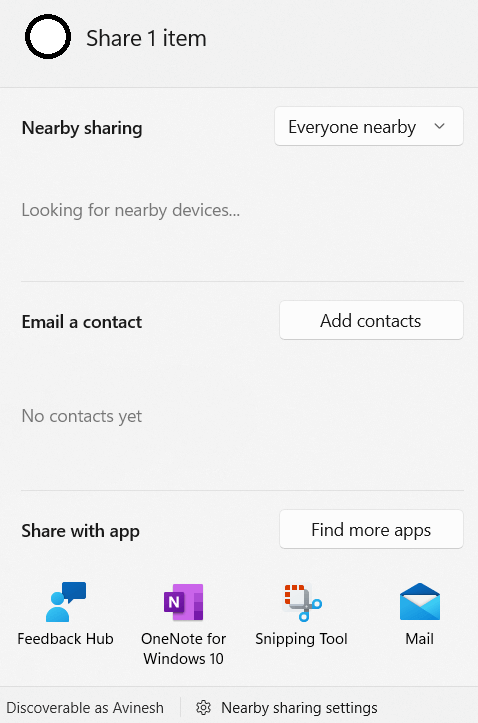 Now we have discussed how to enable Nearby sharing in Windows 11 and send the files through Nearby sharing. The files like videos or larger size files take much time to share via Bluetooth. You must connect the PCs to the same Wi-Fi network for easy file transfer.
If you have any problem with the above guide, please specify in the comments section below. Visit the Techowns' Facebook and Twitter pages to look at our other tech-related articles.