Spokeo is the people search app where you can easily search and find your old friend, and useful for background search of people. It is an authorized product that gathers and stores the data such as public records, white page listings, and social networks. On this platform, you can search for a person using their phone number, email address, date of birth, location, family members, and social media like Facebook, Instagram, Twitter, Snapchat, etc. Apart from finding your old friend, you can even search for the person you have lost and investigate the person you recently met on social media networks. If you need to find or check a person, you can sign up for Spokeo and access the free trial for 7 days.
Spokeo Membership Plans
Spokeo offers two types of membership plans to its users. You can subscribe to any one of the membership plans by using the payment cards like Credit or Debit or PayPal.
1-Month Membership – $19.95/mon
3-Month Membership – $14.95/mon
How to Get Spokeo Free Trial
[1] Visit the official site of Spokeo on your smartphone or PC browser.
[2] Enter Name/ Email/ Phone number/ Address and click on Search Now.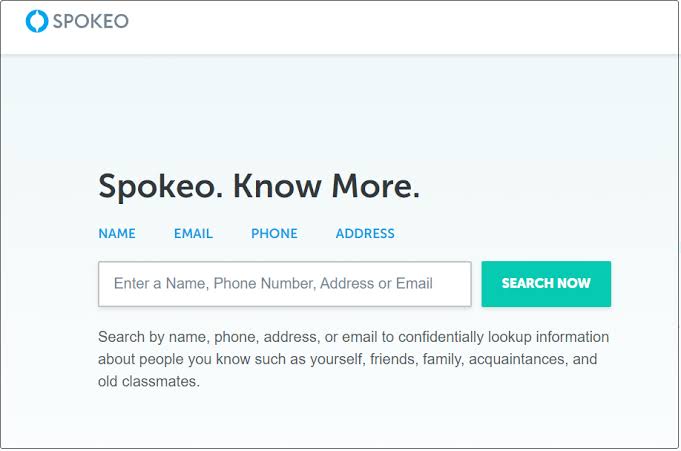 [3] Once you see the search results, click on Unlock Full Results.
[4] Click on Continue to see the full report.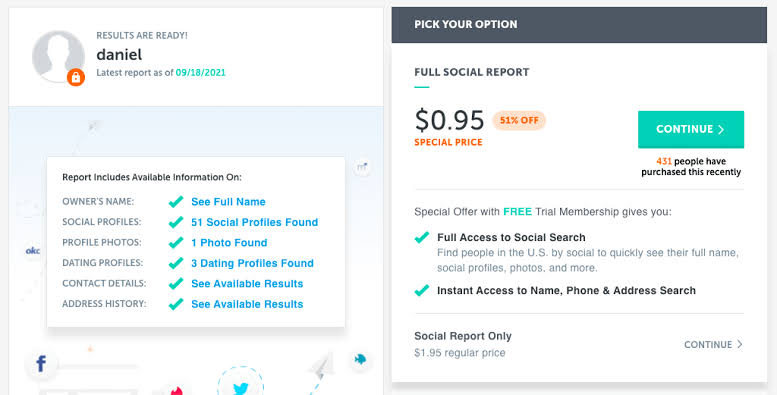 [5] You can see the 7-day Spokeo membership Trial on the left.
[6] Choose your payment method and click on See Results Now.

[7] Your 7-day trial period has been started, and you will be billed $24.95/mon once your trial period ends.
Spokeo does not offer any discount code with third parties. Therefore, don't rely on offers and discount codes as there is no feature for applying the promo or discount codes on Spokeo.
How to Cancel Spokeo Free Trial
You can cancel your Spokeo free trial if you aren't interested in using the product.
[1] Open the browser, go to Spokeo's official site and log in to your Spokeo account.
[2] Navigate to the Account page.
[3] Locate and go to Manage Account.
[4] Finally, click Cancel and follow the on-screen procedures to confirm the cancellation.
Alternatively, you can contact the Spokeo customer service helpline at +1 888-271-9582 to cancel your free trial. When the trial is canceled, you will receive the confirmation mail to your Email address, and you will not be charged, or the service will not be renewed further.
Spokeo Alternatives
Here are a few services that you can try as a Spokeo alternative to find information about the people.
TruthFinder
TruthFinder is one of the best alternatives to Spokeo. It provides a free trial with the features like reverse phone lookup, verification, employment screening services using Police Records, Civil Judgements, and more.
PeopleFinders
PeopleFinder is also a better alternative to Spokeo. The platform is using advanced technology and provides a preference for customer privacy for the background report.
PeopleLooker
PeopleLooker offers affordable pricing when compared with other alternatives. The best part of this platform is that you can use it even on the Apple Watch.
BeenVerified
This platform offers reports of the person with a single click and provides satisfying customer service to its customers. Moreover, BeenVerified has a simple interface and can be used without difficulties.
READ NEXT
Frequently Asked Questions
1. Does Spokeo provide a free trial to the users?
Yes. Spokeo offers a free trial to the users for a period of 7-days. Once your free trial gets over, you will be charged to the membership plans.
2. Can you add a discount or promo code to Spokeo free trial?
No. You can't use any discount or promo codes on Spokeo, as the platform does not offer the feature to apply discount codes for a free trial and membership plans.
3. Is Spokeo trustworthy?
Spokeo is a trusted service platform for the background checks of a person. Also, check the customer reviews on the official site of Spokeo.
Was this article helpful?