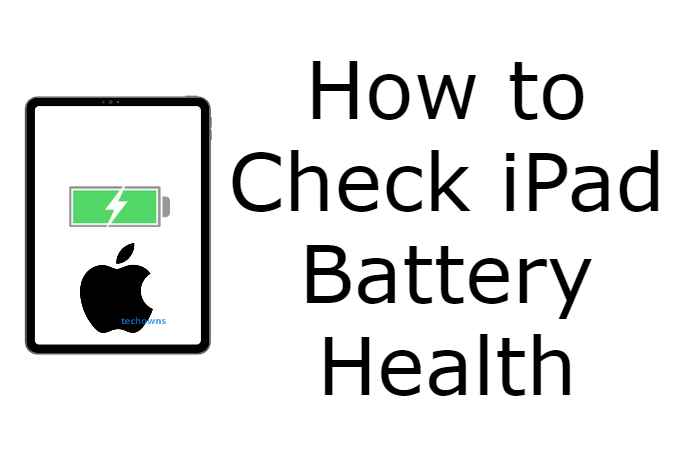 Are you using your iPad for more than a year? It is time to check the battery's health. This article helps you to know how to check iPad battery health. All the models of iPhone have a built-in tool to check their battery health. But iPad does not have any tool to check. So, we have to use third-party tools to check battery health.
These tools work on both Mac and Windows PCs. So, no matter what platform you use, you can check battery health. The apps are absolutely free and efficient in the market.
How to Check iPad Battery Health
Using coconutBattery
Using iMazing
How to Check Your iPad's Battery Health with coconutBattery
(1) Download and install the coconutBattery application on your PC. It is available only for Mac PCs.
(2) Now, connect your iPad to your Mac. Upgrading to coconutBattery Plus will let you connect wirelessly.
(3) The first tab will show some information about Mac's battery health. You have to click on the iOS device to know your iPad battery health.
(4) It delivers historical and current data about your iPad's battery. The main things to check to get access to battery health are Design capacity and Full Charge Capacity.
(5) Design Capacity is the maximum amount of charge a battery can hold when it is brand new. It is usually measured in milliamps. Full Charge Capacity is the current maximum charge of your iPad.
(6) From the battery info button, you can get helpful information like the brand of the battery, manufacture date, and more.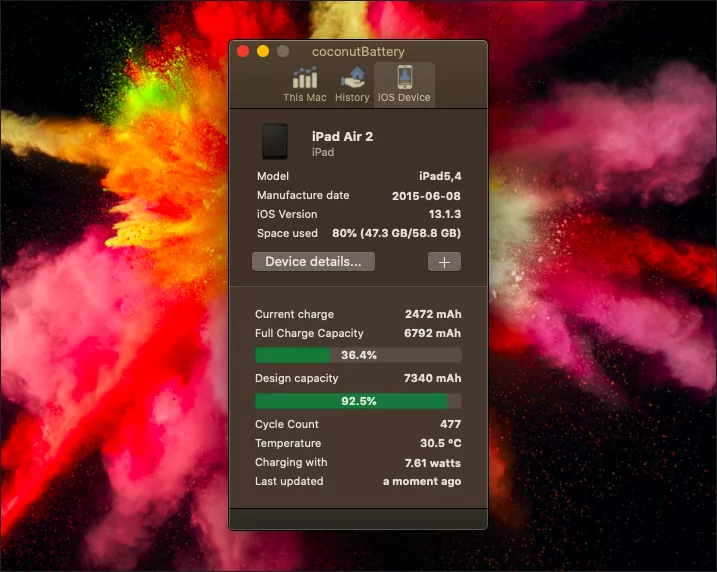 How to Check Your iPad Battery Health with iMazing
(1) Install the iMazing app on your PC.
(2) Then, connect your iPad to your Mac or Windows PC.
(3) From the left-hand sidebar, click iPad.
(4) Now, click the Battery icon to know about battery health.
(5) It provides a percentage of the total original charge that your iPad battery can hold.
(6) You can also get some additional information about Design Charge, Current Charge, Charge cycles, warnings, temperature, and much more.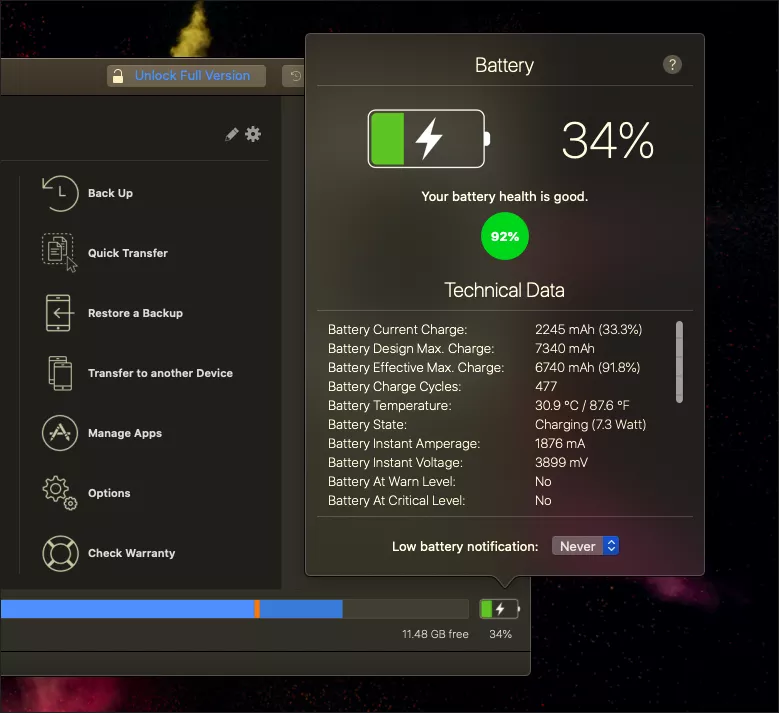 What to do for Poor iPad Battery Health
iPad Battery Replacement
When your iPad is still under warranty while the battery fails, then the cost for battery replacement will be minimal. If it is not under warranty, you have a lot of cost-effective ways to replace the battery.
Related: How to Check Battery Health on Android Smartphones.
Upgrade to a New iPad
This is the best bet your iPad's battery health is poor. Get the latest iPad from the nearby Apple Store.
By using these third-party apps, you can check the battery health of your iPad. As of now, there is no way that you can check the iPad's battery health without a PC. All the battery health software is available for PC only. You should be able to differentiate between iPads current charging status, battery cycle, and battery capacity.
Follow our Facebook and Twitter to get more tech articles.