Microsoft Edge is the default web browser on Windows 11. It is considered one of the best web browsers to use on the Windows platform. However, just like Windows 10 and earlier Windows OS, you can also choose any browser like Google Chrome, Safari, Firefox, and Opera as a default browser. So that all the links you click on Windows 11 will open on your favorite web browser. Here we show you how to change the default browser on your Windows 11.
How to Change the Default Browser in Windows 11
[1]On your Windows 11 menu, click the Start menu >> Settings >> Apps >> Default apps on the right column.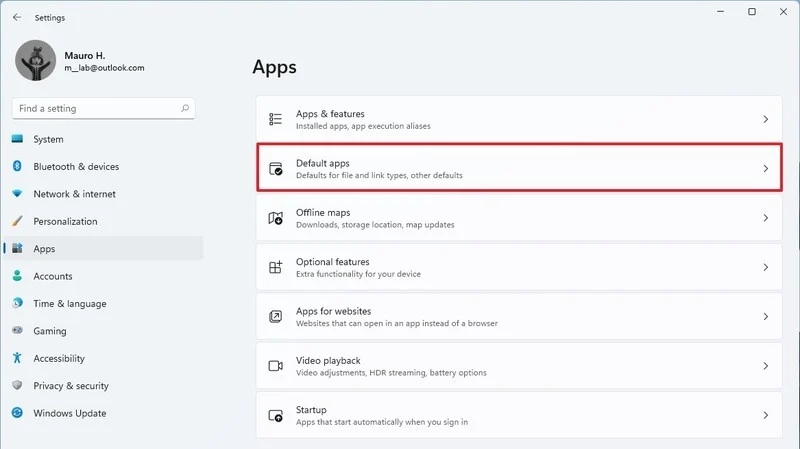 [2] Under the Default apps section, select the browser that you want to use as a default one.
For example, if you want to set Google Chrome as the default browser, select Google Chrome from the browser's list.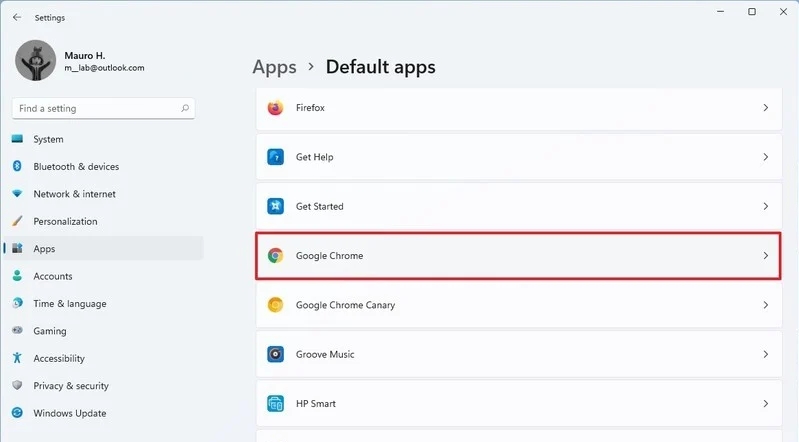 [3] A warning message stating that Microsoft Edge is the best browser for Windows 11. Select the 'Switch anyway' option.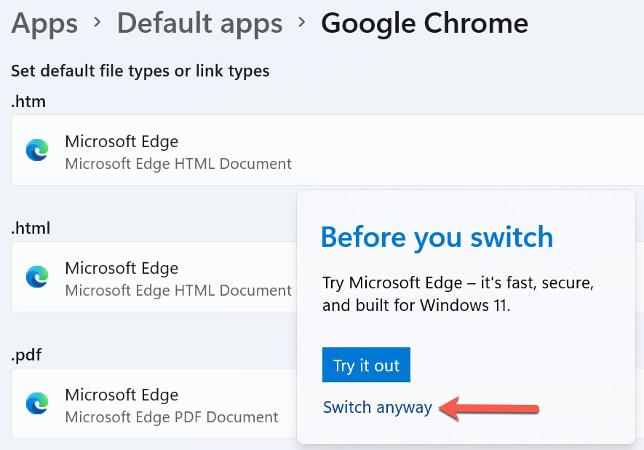 [4] A prompt stating, "how do you want to open .htm files from now on?" will appear on the screen. Select the Google Chrome option from the drop-down menu and click OK once done.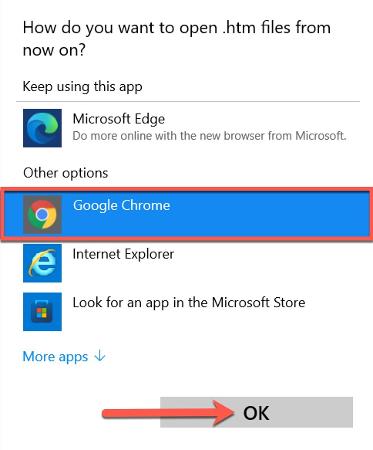 Repeat these steps for other file or link types.
.pdf
.html
.shtml
.svg
.webp
.xht
FTP
HTML
HTTPS
[5] Once you change your default browser, restart your Windows 11 PC to apply the changes.
[6] Finally, you will notice that you have successfully changed the default browser on Windows 11. Now Chrome will be your default app to open all link types.
That's all. With these steps, you can easily set your favorite browser as a default one in Windows 11. Hope this section provided useful information to you. If you had any issues while following this guide, mention them below. Don't forget to follow us on Facebook and Twitter for more updates.
Was this article helpful?