People have never been so reliant on their smartphones – and so dependent on them. From simple devices for calling, they have long been turned into power data warehouses, so there is no surprise that most users protect their devices with passcodes, Touch ID, and Face ID. But what happens if you forget your passcode or your Face ID stops working? In this article, we'll explore various methods to unlock an iPhone without a passcode or Face ID, including using Siri, iCloud, and Recovery Mode. We will also provide some additional tips so that you can be sure that your problem with unlocking your iPhone is solvable. 
5 Ways to Unlock an iPhone
Apple prioritizes security; however, sometimes, you may face a need to unlock an iPhone without entering a passcode or using Face ID. For instance, you may forget your passcode, or your Face ID may not be working correctly. You may also inherit or buy a second-hand iPhone that is locked. So, how to unlock a disabled iPhone without iTunes or Wi-Fi? Find six actionable ways below.
Method 1 – Use Siri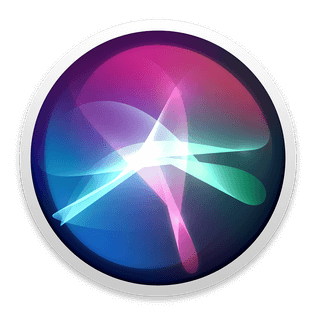 First, you can try unlocking your iPhone with the help of Siri. However, keep in mind that such an option may not work with newer smartphones that use FaceID, and what's more, you have to use this method on your device only. Unlocking someones else's device in this way is both illegal and unethical. So, here is what you can do.
Activate Siri: Press and hold the Home button or say "Hey Siri."
Ask Siri to open Settings: Say, "Hey Siri, open Settings."
Turn off the passcode or change it: Once you're in the Settings app, go to Touch ID & Passcode (or Face ID & Passcode on newer iPhones). Tap on "Change Passcode" and then tap on "Passcode Options." From there, you can choose to turn off the passcode or change it to something you can remember.
Verify changes: After you've turned off or changed the passcode, you'll be prompted to verify the changes.
Method 2 – Use iCloud
As for the second option, you can try using iCloud to unlock your iPhone. However, this idea will work only if you have previously enabled the Find My feature on your iPhone. Here are the steps to use iCloud to unlock an iPhone:
Go to iCloud.com
Sign in to iCloud: Enter your Apple ID and password to sign in to iCloud.
Open Find My iPhone: Click on "Find iPhone" and enter your Apple ID and password again if prompted.
Select your iPhone: Click on "All Devices" at the top of the screen and select the iPhone you want to unlock.
Erase your iPhone: Click on "Erase iPhone" and confirm that you want to erase all data and settings on your device.
Wait for the erase process to complete: This may take a few minutes, depending on the amount of data on your device.
Set up your iPhone: Once the erase process is complete, you'll be prompted to set up your iPhone as new. Follow the prompts to complete the setup process.
Method 3 – Use Recovery Mode
Using Recovery Mode to unlock an iPhone without a passcode or Face ID is a little more complicated than using Siri or iCloud, but it's still possible. Here are the steps to use Recovery Mode to unlock an iPhone:
Connect your iPhone to your computer: Use a Lightning cable to connect your iPhone to a computer that has iTunes installed.
Open iTunes: Open iTunes on your computer and wait for it to recognize your iPhone.
Put your iPhone into Recovery Mode: To put your iPhone into Recovery Mode, press and hold the Home button and the Power button at the same time. Keep holding both buttons until you see the Apple logo, then release the Power button but continue holding the Home button. You should see the "Connect to iTunes" screen on your iPhone.
Restore your iPhone: In iTunes, you should see a message that says, "iTunes has detected an iPhone in recovery mode." Click on "Restore" to restore your iPhone to its original factory settings.
Set up your iPhone: Once the restore process is complete, you will be able to set up your device from scratch.
Method 4 – Use the Third-Party Software
Probably, you would also like to know that there are third-party applications that allow for bypassing or removing iPhone passcodes. One of them is PassFab iPhone Unlocker; however, consider using this option only if none of the above works. The matter is that such applications can sometimes be a scam or compromise the security of your device.
Method 5 – Contact Apple Support
Also, keep in mind that you can always contact Apple Support with any of the problems you have with your Apple devices. Being unable to unlock it because of a broken Face ID or forgotten passcode is one of them, so go to the official Apple website, jump to the support page, and follow the instructions.
Most likely, the customer support specialist will help you with a smartphone unlock but keep in mind that this option is not always possible. Most likely, you will have to provide proof of ownership which isn't a problem if you are the first owner. But if you have bought a used device, then it can be more challenging. In the latter case, it is better to contact the previous owner and ask them for help using any of the methods above.
Conclusion
Fortunately, there are several ways to unlock an iPhone without a passcode or FaceID. As for the simplest options, you can use Siri or iTunes. Additionally, you can get your device back to initial settings or try contacting Apple support for help. The Third-party tools for unlocking an iPhone have the right to exist, but they can't be recommended safely because of possible data security risks, but usually, some of the options above definitely work for successful iPhone unlocking. 
Was this article helpful?