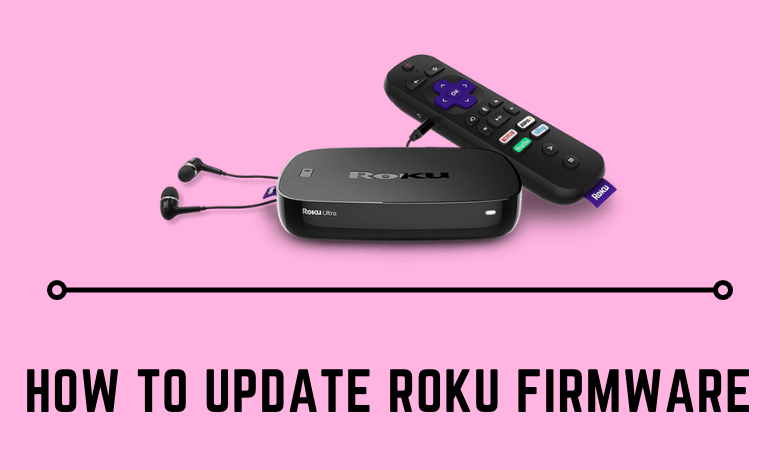 Roku is a popular streaming device that is designed to update automatically when it is turned on. For every 24-32 hours, Roku will check for firmware updates automatically. If your Roku device has been disconnected for a long time or if you have installed a non-certificate Roku channel, then you need to manually update the Roku. Updating your Roku device will help you get the latest features along with new streaming apps and media content. Even though the device updates automatically, you can update the firmware manually whenever you want. The following guide will show the steps to do the same.
How to Update Roku Firmware Manually
[1] Turn on your Roku and press the Home button on your Roku remote.
[2] Scroll down and click Settings by using the right arrow in the remote.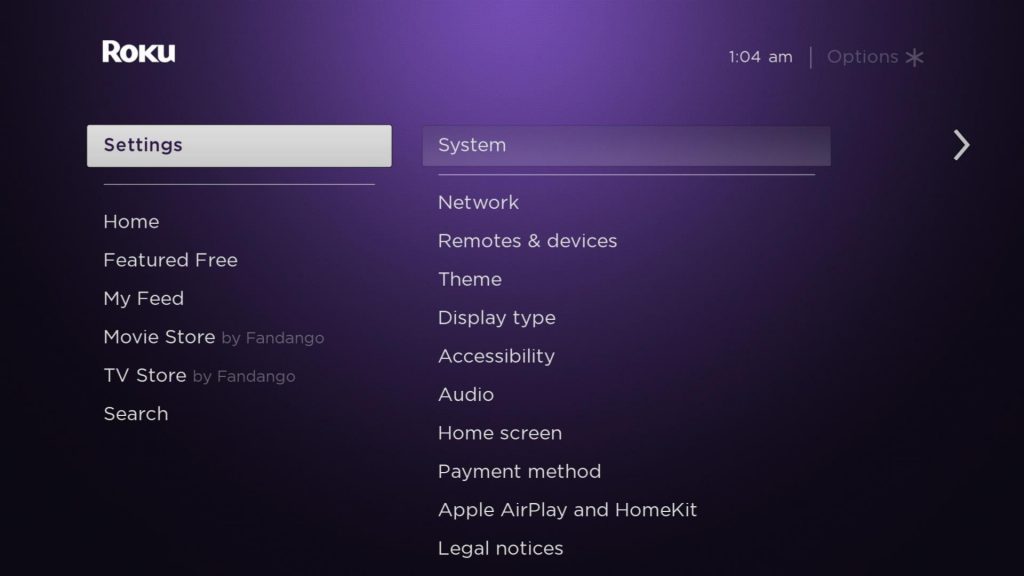 [3] On the next screen, select System.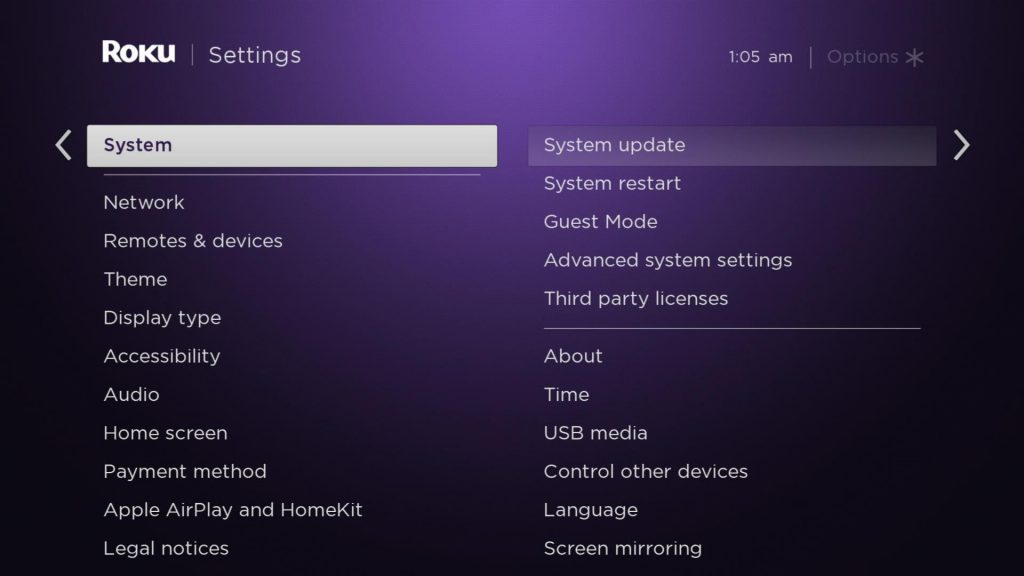 [4] Navigate to System Update and click it.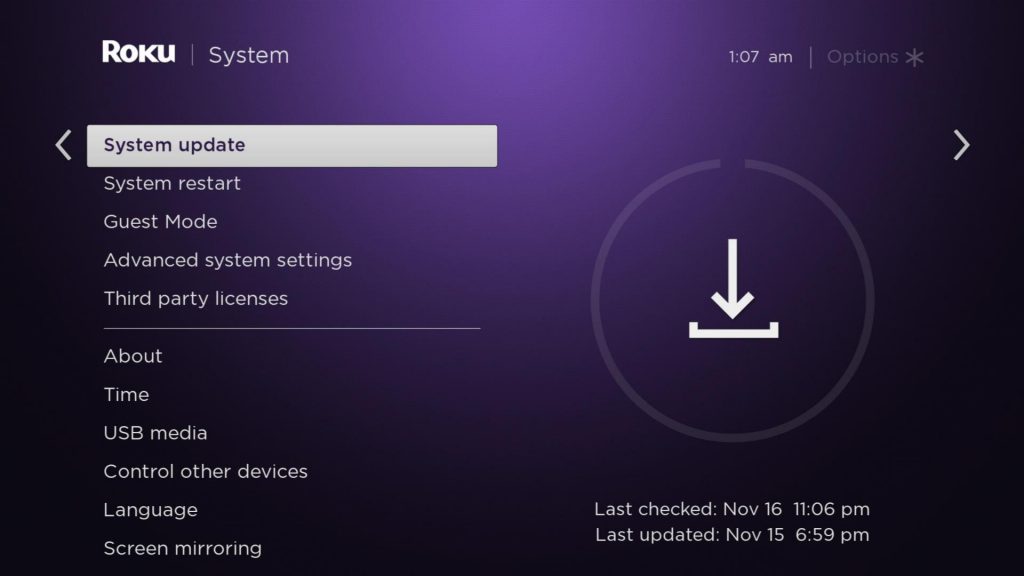 [5] Click on Check now to manually look for firmware updates. Roku will start check for an update.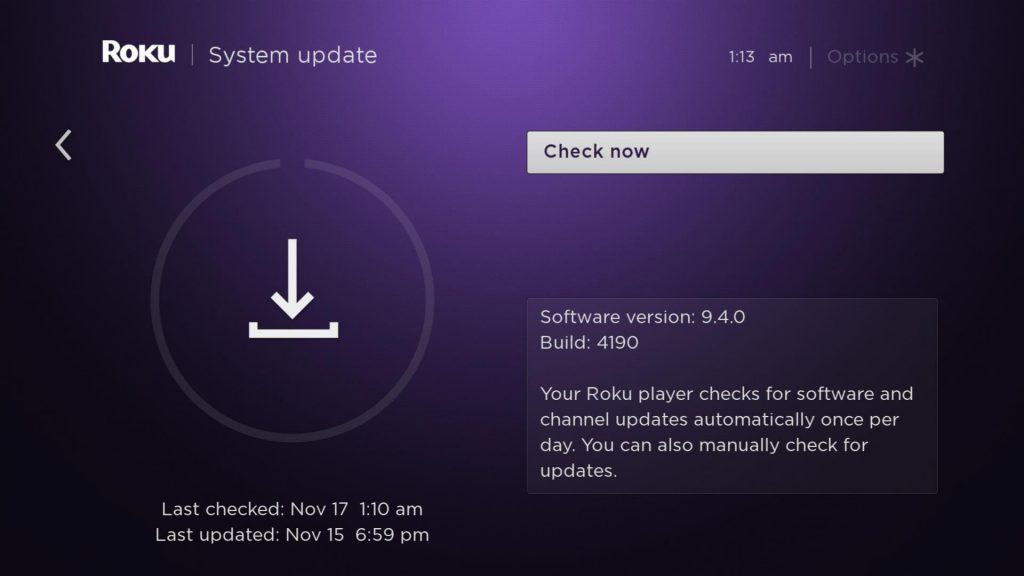 [6] If there is any new update available, you will see a message that says Update available. If you see a message that says All Software is up-to-date, then there is no update.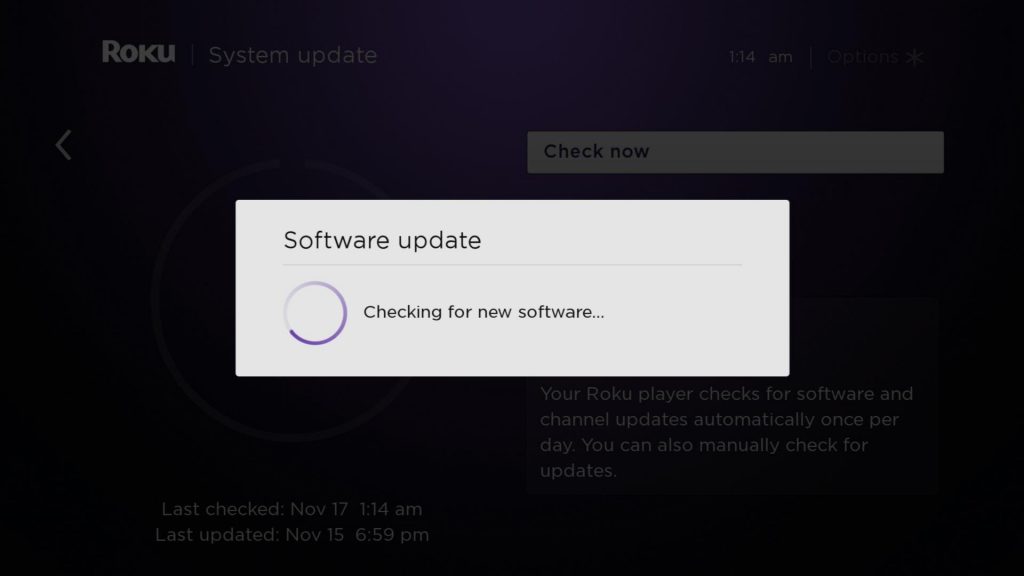 [7] Click Update now.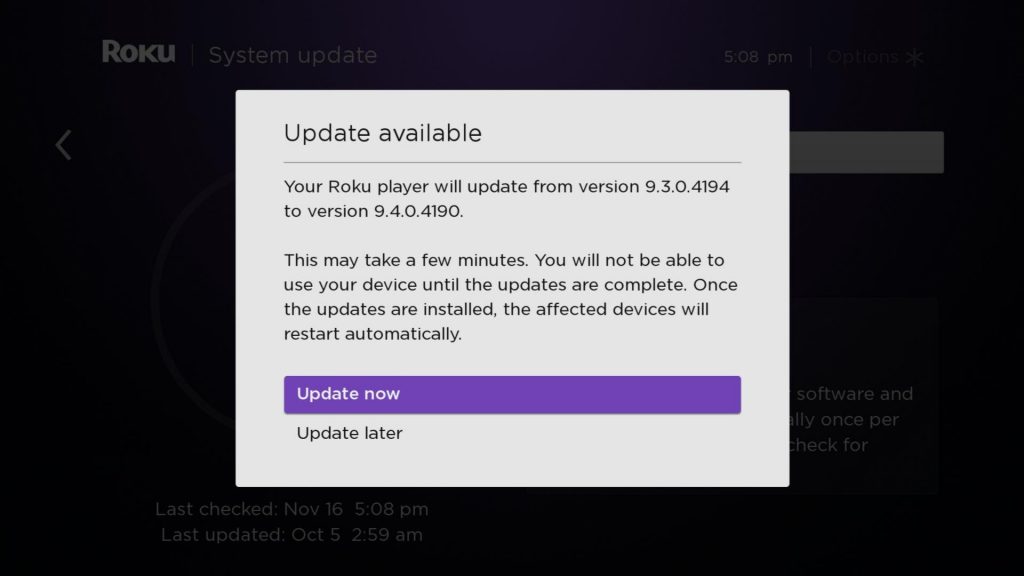 [8] Now your Roku device will download the latest firmware automatically.
[9] Upon downloading, your Roku device will reboot automatically to install the latest firmware.
[10] After the restart, the device will run on the latest version.
If you find any trouble while updating Roku, reset your Roku to fix the issue:
Go to Settings >> System >> Advanced system settings >> Factory reset >> Enter the code on your screen and click OK.
FYI: Resetting your Roku will erase all your settings and unlink your Roku account. You have to use the device from the scratch.
Hope this article helps you to update your Roku TV and Roku Streaming device with ease. If you had any doubts while updating the device, use the comment sections to mention them. Follow Techowns' Facebook and Twitter pages to read our tutorials instantly.
Was this article helpful?