Discord is one of the easiest ways for gamers to communicate with their friends regardless of the distance. You can communicate via text, voice, or video call to keep in touch with others. You can use the service via web version on the browser or dedicated app on Android & iOS. The ability to Livestream the gaming session is one of the remarkable features of Discord. Moreover, you can also use Discord to watch and broadcast movies with your friends. The following section will show the necessary steps to watch Movies on Discord.
How to Watch Movies on Discord
If you are eager to watch movies over Discord, you need to create a server or join an existing server. You can find plenty of servers to watch movies online.
Join a server:
Login to your account.
Tap the plus icon (+) on the left side menu panel and select Add a Server.
Select the Join a server option.
Enter the invitation link in the appropriate box and click the Add/Join button.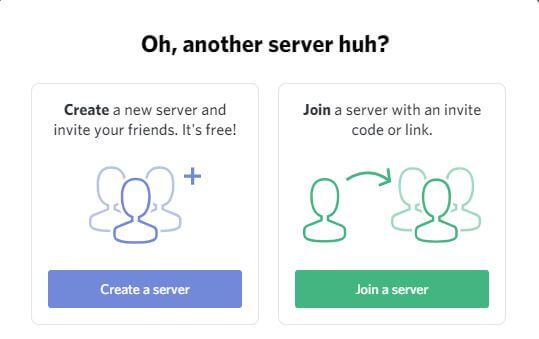 Create a server:
Login to your account.
Tap the plus icon (+) on the left side menu panel and select Add a Server.
Select Create a server.
Enter a server name, region and create the server
Invite members to your server.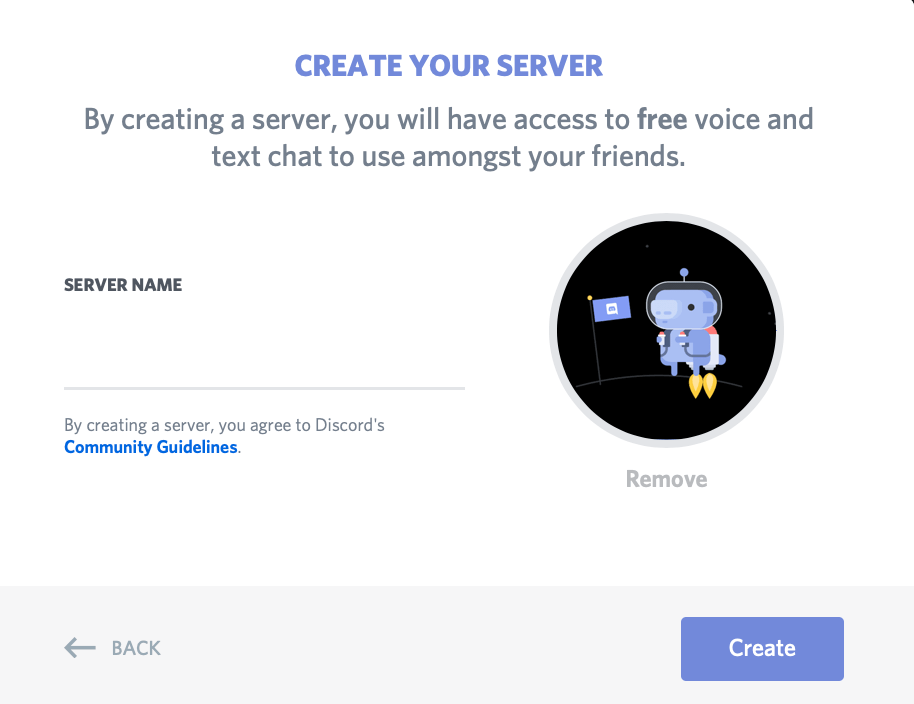 It doesn't matter whether you are using the web version or app, the procedure for streaming movies remains the same.
#1: Launch the Discord app and sign in to your user account.
#2: Select your server and click the User settings icon.

#3: Scroll down the options and select Gaming Activity.

#4: Under the Added Games section, choose the app you want to play the movies.
Note: If you are using it for the first time, you can integrate the media player you are using to stream the movies.
#5: Add the media player and get back to the Settings screen.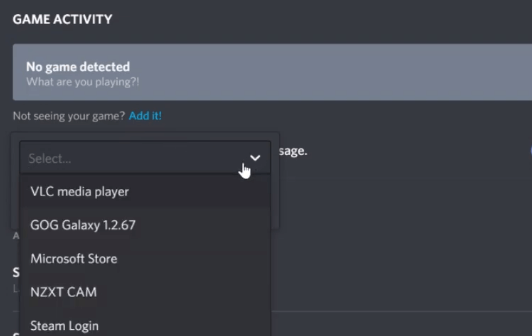 #6: Join Voice Chat Room on the discord.
#7: Tap the Go Live option and start broadcasting your movies or videos. You can invite your friends to watch the streaming (up to 10 members).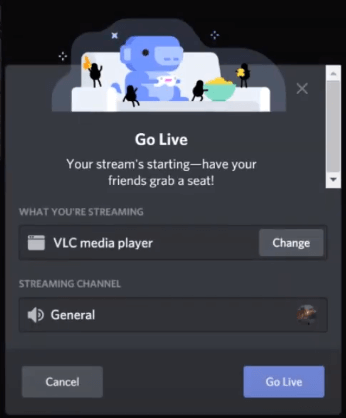 #8: You can end streaming by simply pressing the TV-like icon with an X mark.
Finding difficulties while streaming the movies on Discord? Use the below comments section to shout it. We will help you to fix it. You can also raise your queries on our Facebook or Twitter profile.
Was this article helpful?