Hulu is a streaming service that supports almost all devices, including Apple TV. If you want to watch Live TV and the latest on-demand content, you can opt for Hulu. Moreover, the platform offers add-ons and bundle plans apart from subscription plans to users. Installing Hulu on Apple TV lets you stream your favorite content without missing it.
Currently, Hulu supports specific Apple TV models, Apple TV (4th Generation) and Apple TV 4K. If you are using older models, you can access the content via AirPlay.
How to Install the Hulu app on Apple TV 4th Gen and 4K
Users with Apple TV 4 and 4K can install this app directly from the App store.
1. Open the App Store on your Apple TV.
2. Navigate to the search bar and search for the Hulu app.
3. Select the official Hulu app by clicking its logo.
4. Further, select Get and enter your Apple ID password to download the app.
5. Once it is downloaded, launch the app and stream the content by providing your Hulu login credentials.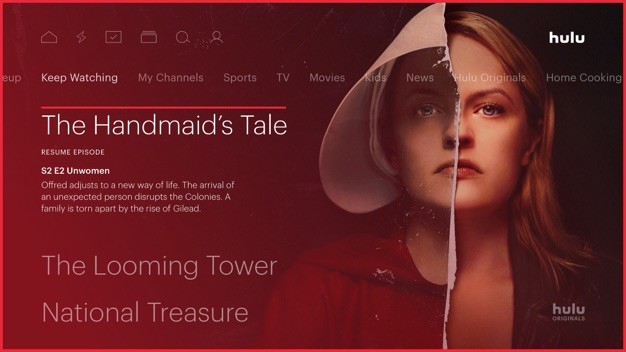 How to Install Hulu on Apple TV 2 and 3
If you own Apple TV 2 and 3, you will have a pre-installed classic app on your device. Open the app and configure your login credentials to stream the content.
You can watch all the content available in the Hulu library. However, you will be restricted from accessing the premium features like addons and Live TV.
How to Watch Live TV on Hulu
Along with movies and TV shows, Hulu also supports Live TV. For that, you must purchase along with your regular Hulu plan to watch the Live TV content. It supports streaming nearly 60+ local channels on sports, news, and more.
You need to install a dedicated app to watch Live TV on Apple TV. Just purchase the Hulu + Live TV package for your account and configure it with the Hulu app that you installed on Apple TV.
As mentioned earlier, Hulu Live TV is only supported on Apple 4 and Apple 4K models.
How to AirPlay Hulu on Apple TV From iPhone and Mac
Users with iPhone, iPad, and Mac can also stream Hulu content on Apple TV with the help of Airplay. However, this method only applies to users having Apple TV 3 and later models.
iPhone/iPad
1. Connect your iPhone/iPad and Apple TV to the same WiFi network.
2. Launch the Hulu app and select the content you want to stream.
3. Once the video starts to stream, tap the AirPlay icon in the Media player.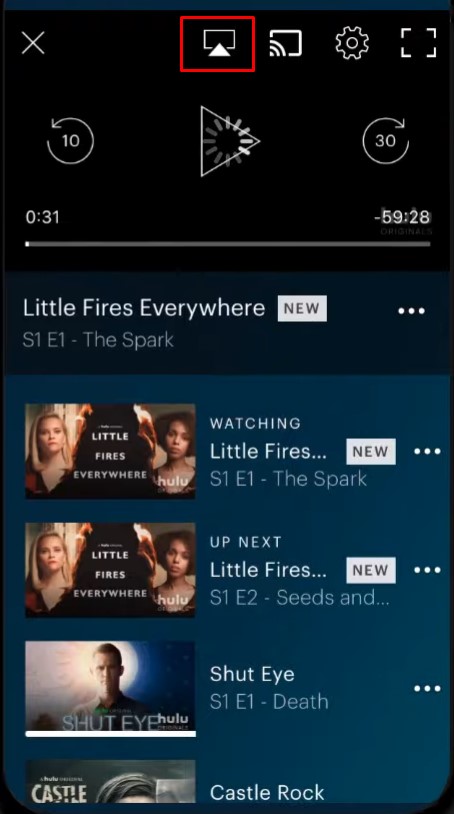 4. Your iPhone will display the nearby devices on the same network. Select your Apple TV device.
5. By selecting the device name, your content will be streamed on the Apple TV-connected Smart TV.
Mac
1. Open the default browser on Mac and visit the Hulu website.
2. Login to your Hulu account using the credentials.
3. Play the desired movie/show you like to stream.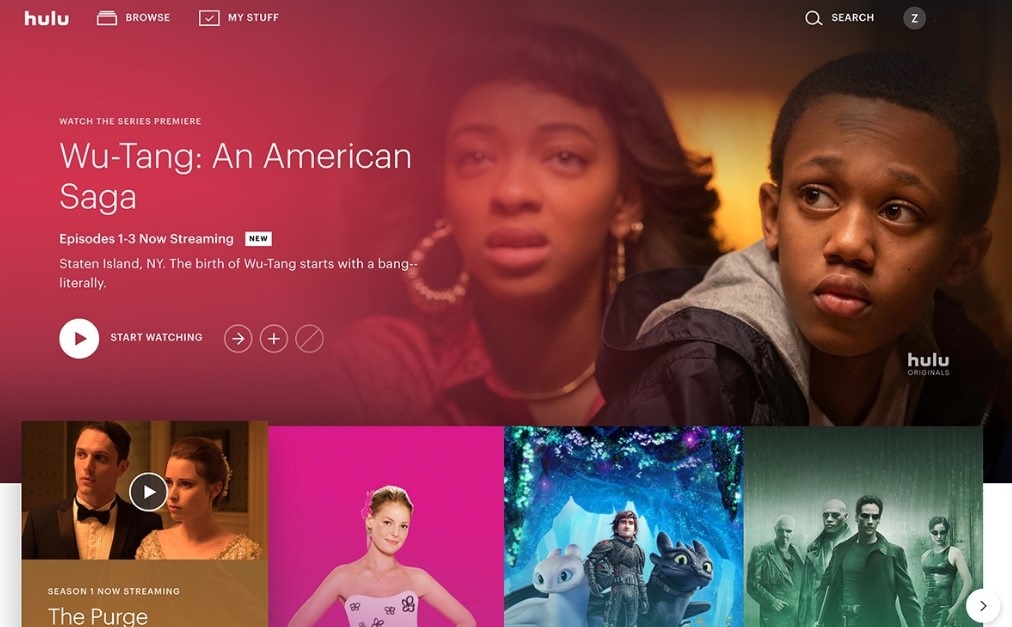 4. Click the AirPlay icon and choose your Apple TV.
5. Finally, you can see the content streaming on your Apple TV.
If you're a new user, you can use a free trial on Hulu. If you're not satisfied with its features, you can cancel it before the trial period ends. Hulu is one of the most used streaming apps across the US. By installing Hulu on Apple TV, you will enjoy watching all the premium content.
Was this article helpful?