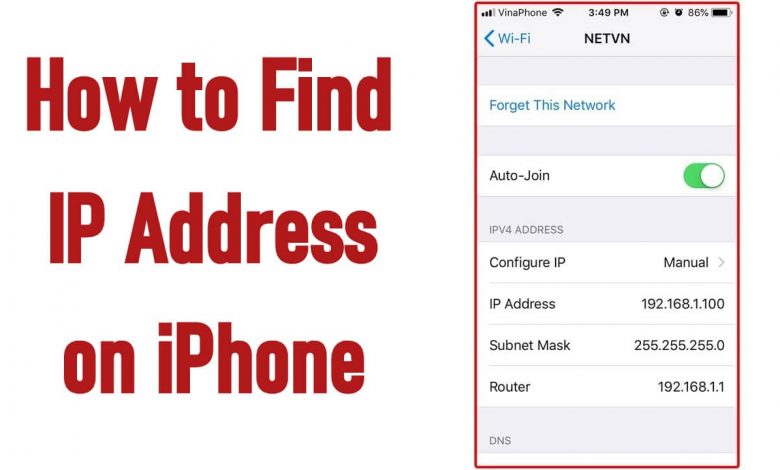 The IP address is one of the unnoticed things but yet important things on smart devices and smartphones. It will be assigned when you are connected to an internet connection. Generally, you'll never need to know your ID address. But, it is vital when you want to fix an internet problem. The following guide specifically deals with how to find IP address on iPhone.
Depending on the type of internet connection, the IP address will vary.
WiFi connection
Cellular connection
How to find IP address when connected to WiFi
When you connected to a Wi-Fi, you can find the IP Address right from the settings.
(1) Connect your iPhone to a WiFi connection.
(2) Open Settings and tap on the WiFi option.
(3) Tap on the encircled i icon corresponds to the WiFi connection.
(4) On the next screen, IP address of your WiFi connection will appear.
How to find IP address when connected to a cellular network
When connected to cellular network, you need to use third-party sites.
(1) Open the Safari web browser.
(2) Go to the search bar and search for find my IP term.
(3) On the top of the search results, you will get your cellular IP address.
Keep in mind that the IP address doesn't vary with the device. If you insert the SIM on another smartphone and try to find its IP, it will show you the same IP. The IP addresses are not based on devices; it is based on the internet connection.
Techowns Tip – How to find Mac Address on iPhone
These are two ways that you can use to find IP address on iPhone. Use the above methods to find the IP address for your needs. If you have any doubts, tell us in the comments section.
Follow our social media pages: Facebook, and Twitter to get new updates from us.
Was this article helpful?