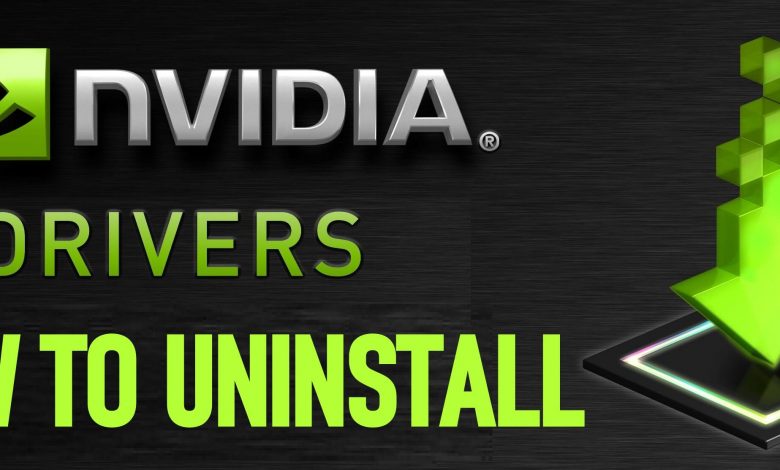 If you are running an Nvidia Graphics GPU installed PC, then you would have come across Nvidia Driver. It is nothing but the software that establishes a communication with the Nvidia Graphics card of the device. Nvidia Drivers is indeed a must if you want the hardware of Windows PC to function properly. If you want to take full advantage of the advanced features of the video card or GPU, then Nvidia Graphics Driver is a must. Whether you want to install the latest or new Nvidia Drivers or simply uninstall it, you need to be careful. If you have decided to uninstall Nvidia Drivers, then make sure you are removing the entire software and all its associated files. This will not only save your device space but also helps you install its latest version without any issues. If you don't have a clear knowledge of how to Uninstall Nvidia Drivers, then get into this section.
How to Uninstall Nvidia Drivers?
We found different methods in which you can uninstall Nvidia Drivers on Windows PC. Jump into the respective section to uninstall it with ease.
Method 1: Uninstall Nvidia Drivers on Windows using Control Panel
This is the most easiest and handy option to uninstall Nvidia drivers.
(1). Press Start button, use the search bar to find the Control Panel and launch it.
(2). Select Uninstall a Program option.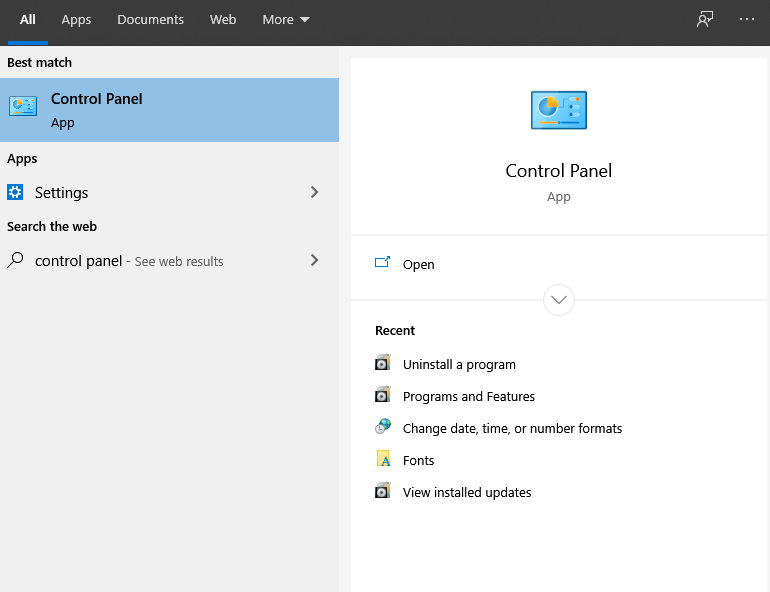 (3). Look for Nvidia Driver from the list and right click to select Uninstall.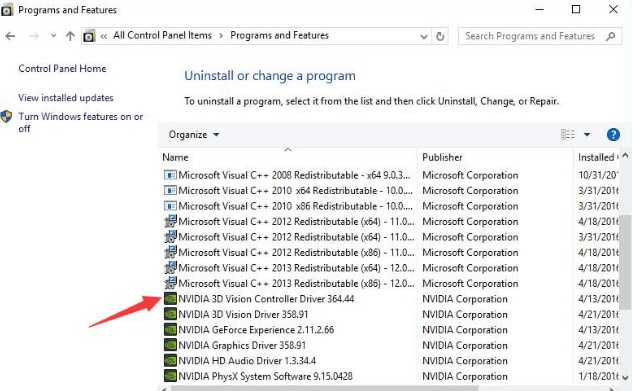 (4). Now, reboot your Windows PC and this will remove Nvidia Drivers.
Alternative! Press Windows key + X > Settings > Apps > double click on Nvidia Graphics Drivers > uninstall.
Method 2: Uninstall Nvidia Drivers on Windows using Device Manager
When you can't uninstall Nvidia Drivers using the control panel, then try this method.
(1). On your Windows PC, press Windows key + R to open Run command.
(2). Type in as devmgmt.msc and press OK.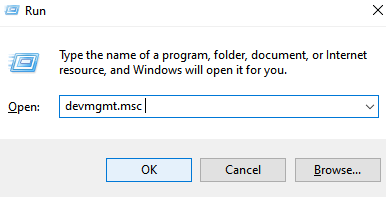 (3). On Device Manager dialog box, click on View tab.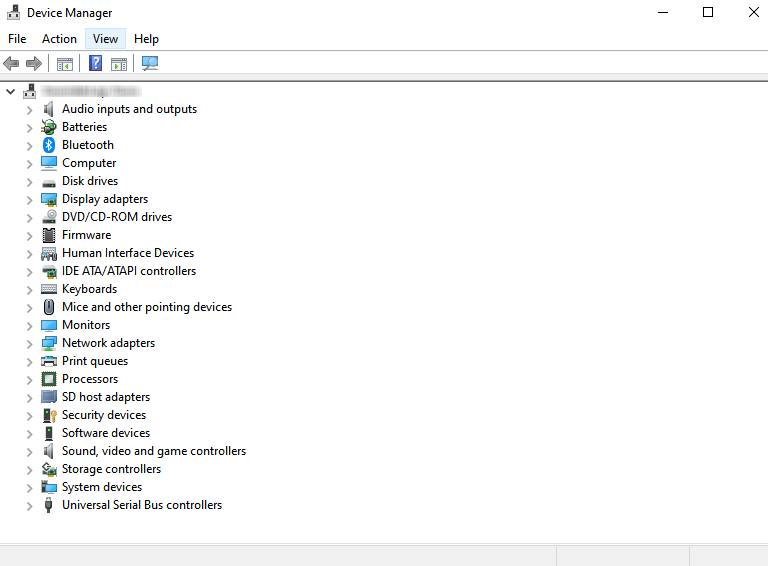 (4). Click on Show hidden devices from the drop down.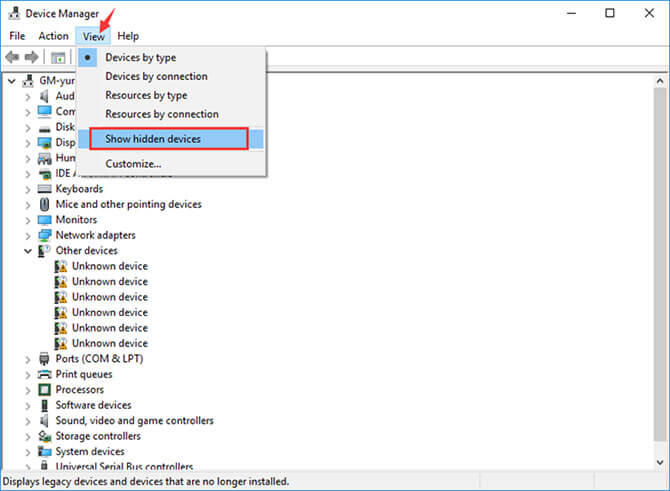 (5). Highlight Nvidia Graphics drives and right click on it to choose Uninstall option.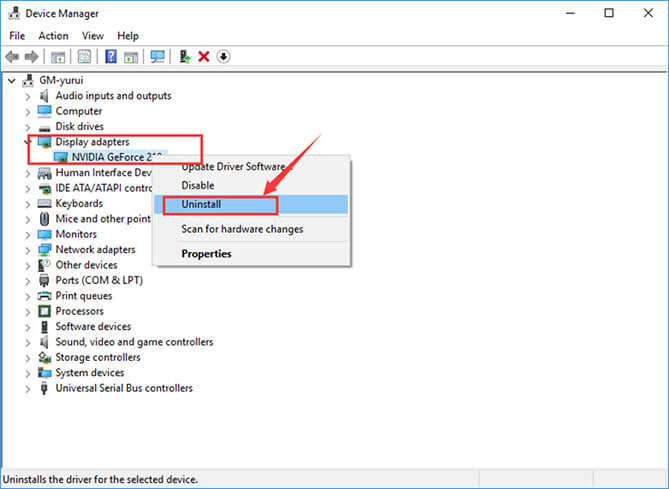 (6). On the confirmation prompt, check in Delete the driver software and press OK.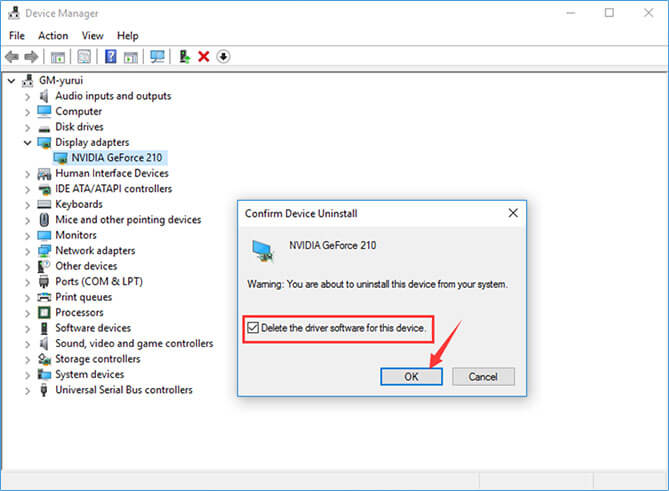 Method 3: Deleting Nvidia Drivers Folders on Windows PC
This method is unlike the above two methods. It takes your time and effort as it is all about deleting the Nvidia Driver folders on PC.
(1). Launch the File Explorer on your Windows PC.
(2). Select View tab on the menu bar.
(3). Check in Hidden items box.
(4). Hover to click on This PC from the left pane and then choose Local Disk C.
(5). Select NVIDIA folder and press Delete key on the keyboard.
(6). Now, open the ProgramData folder that is grayed out.
(7). Look for any folders named as Nvidia or Nvidia Corporation. Select them and press Delete key.
(8). Press back arrow to C drive and select Program Files folder to open it.
(9). Click and select Nvidia or Nvidia Corporation folder and press Delete key.
(10). Open Program Files (x86) and delete any Nvidia files or folders.
(11). Go to Users folder to click on your username folder.
(12). Select AppData folder to open Local folder.
(13). Check and delete any Nvidia folders.
(14). Go back to AppData folder and launch Roaming folder to delete Nvidia folders.
Method 4: Using Third-Party Software
The above methods let you uninstall Nvidia Drivers from within Windows 10 PC. If any of them doesn't work, then get a third party driver software to delete the unused files from the root. These software can also be used to update drivers on Windows. Our top recommendations include
Driver Booster – Free driver updater
Driver Easy – Paid driver updater
DDU or Display Driver Uninstaller (supports uninstalling the unused files and helps you install the new files)
Our Opinion
Merely pressing the delete key will not remove Nvidia Drivers and all its files as your device will have some hidden files of its old version. Try removing the Nvidia Drivers from the first method as we have sorted them based on difficulty order. Also to sort out the issue when you can't uninstall, you can try updating your Nvidia drivers once.
Have this section provided all the necessary info to better deal with uninstalling Nvidia Drivers on Windows 10? We value your suggestions and comments. Follow us on Facebook and Twitter for more useful articles.
Was this article helpful?