If you want a fully customised gaming experience, then Nvidia Control Panel is all you need. It is the all-in-one tool that lets you access the display management features. For instance, it will let you access checkboxes, sliders, and the drop-down menus from Nvidia Control Panel to get the most out of your graphics card. Additionally, Nvidia Control Panel will hold the configurations and other settings that lets you focus on your game in a better way. You will even get anti-aliasing tools with this control panel. So if you are one among those who can't find Nvidia control panel, or if Nvidia control panel not opening, this guide is for you.
If your desktop has GeForce graphics card, then you will definitely have access to Nvidia Control Panel. It also ensures the user will get the best overall experience with Nvidia Graphics installed on the desktop. It features a centralized user-interface and it can be accessed even with little experience. In order to make use of its features, anyone should open Nvidia Control Panel. Get in to know how to open Nvidia Control Panel.
How to Open Nvidia Control Panel?
Opening up Nvidia Control Panel on your Windows PC takes no time. Here is how to open it up.
Note: We assume that you have Nvidia Control Panel installed on your device. Else get it from the Microsoft Store.
(1). On your Windows PC, right click using the mouse or trackpad.
(2). On the context menu, you should select Nvidia Control Panel.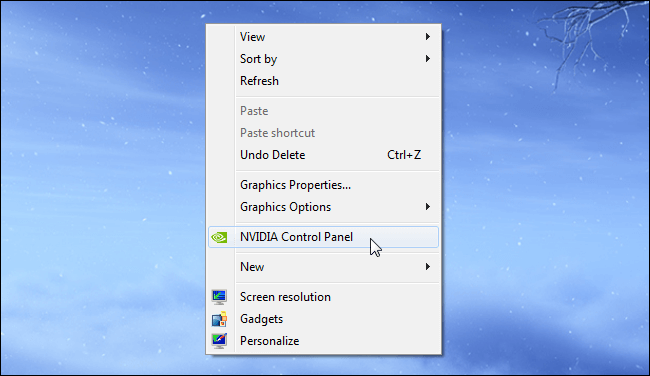 Note: This works on Windows Vista, Windows XP, Windows 7, Windows 10
Try the Alternative!
If you don't find Nvidia Control Panel on the contextual menu, then it means that it is hidden. Just follow this section to get it displayed.
(1). Press Windows Key + R together to open Run command.
(2). Type in as Control and click on OK.
(3). On the Control Panel, hover to View by and select Large icons.
(4). Now, look for Nvidia Control Panel and select it.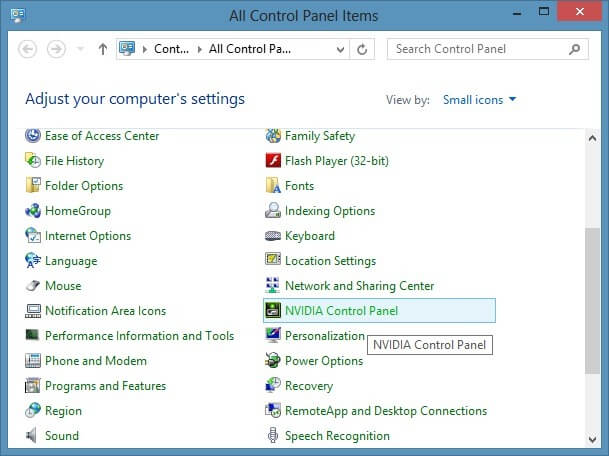 (5). On the Nvidia Control Panel, tap on View or Desktop.
(6). Then, select Add Desktop Context Menu.
(7). Now right click on your desktop and you will find Nvidia Control Panel option.
Note: Windows XP users can double click Nvidia Control Panel icon. Windows Vista users need to click on Additional Options on Control Panel to click on Nvidia Control Panel.
To Conclude
That's all you have to do to open Nvidia Control Panel on your desktop. It is good to keep it readily available on the context menu if you want to take control of your games in a better way.
You might also see how to Disable NVIDIA Overlay Icons, Instant Replay & Notifications
Have you found this article useful and interesting? Let us know it from the comments section. Get to know the latest articles and updates by following us on Facebook and Twitter.
Was this article helpful?