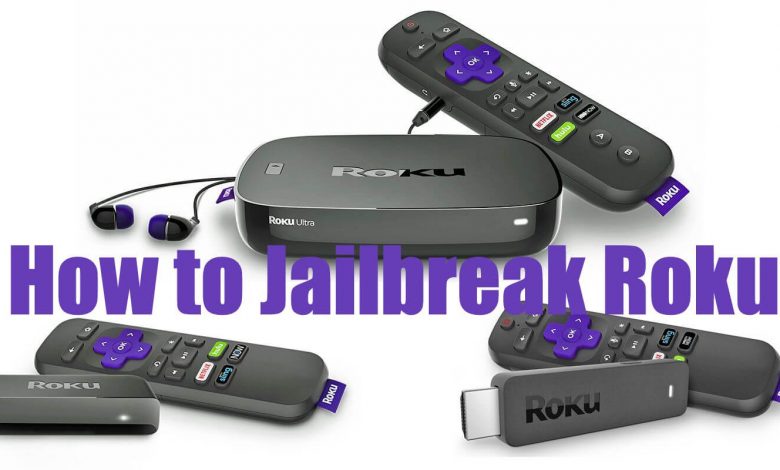 While there are lots of digital media streaming players available, this guide specifically deals with Roku. More specifically, you will find information regarding how to jailbreak Roku. Roku is one of the most secured smart TV OS ever next to Apple TV but at a considerably lower price. It has a growing collection of channels that are downloadable from its own store called Roku Channel Store. These channels are a mix of free as well as premium. You will find Roku as setup box, streaming stick, and even as smart TV itself. With all these advantages and benefits, the next possible question anyone has is, can you jailbreak Roku? It sounds interesting but let us find if you could jailbreak Roku.
Roku Jailbreak – Is it Possible?
Roku is Jailbreak proof. Here goes the reason why you cannot jailbreak Roku.
Roku is unlike any other streaming media player as it is hard to jailbreak. It is one of the most obvious reasons for many to opt to it. The developers of Roku has coded it in such a way it's functionality is non modifiable. So, Roku users cannot install any third-party apps as channels on Roku TV like they do in a Fire TV or Android TV. It is highly impossible for anyone to access anything more than what Roku OS and Roku Store is offering. It is operating in a closed environment and making it function out-of-box is something really hard. So, you cannot install any third-party apps or channels on Roku. For all these reasons, you cannot jailbreak Roku TV.
How to Jailbreak Roku? – Some Workarounds
the non-jailbreakable nature of Roku would have offended some of the techies. Every problem has a solution and so is jailbreaking Roku. There is no technical way to jailbreak Roku to access more of streaming contents. But we have come up with some alternative ways in which you can stay entertained for a longer time.
1. Private Channels
The first and foremost thing you can do as a replacement method to jailbreak Roku stick is by using the Roku private channels. In addition to official channel support, Roku supports non-certified or private channels. In order to access those channels, one must know the channel code. To perform this, you need to go to Roku account page by visiting https://my.roku.com/account, sign in to your account and click on Add a Channel link. Enter the private code into the respective box and tap on Add Channel. Wait for up to 24 hours and you will find the channel on your Roku TV.
2. Screen Mirroring
If you want to access more of streaming contents on Roku, then use screen mirroring technique. With the unavailability of Roku jailbreaking, entertainment freaks can choose screen mirroring on Roku.
Screen mirroring is a feature available on smartphones like Android and iOS. With this method, your entire cast the entire phone screen or apps to be mirrored on Roku TV. Whether you are using Android or iPhone, screen mirroring works perfectly on Roku. Roku doesn't support casting by default. So, you should primarily make some changes on your Roku to enable it.
FYI! In Roku, casting means screen mirroring.
Steps to Enable Screen Mirroring on Roku TV
(1). Press the Home button on your remote.
(2). Select Settings > System > Screen Mirroring.
(3). Choose Screen Mirroring Mode.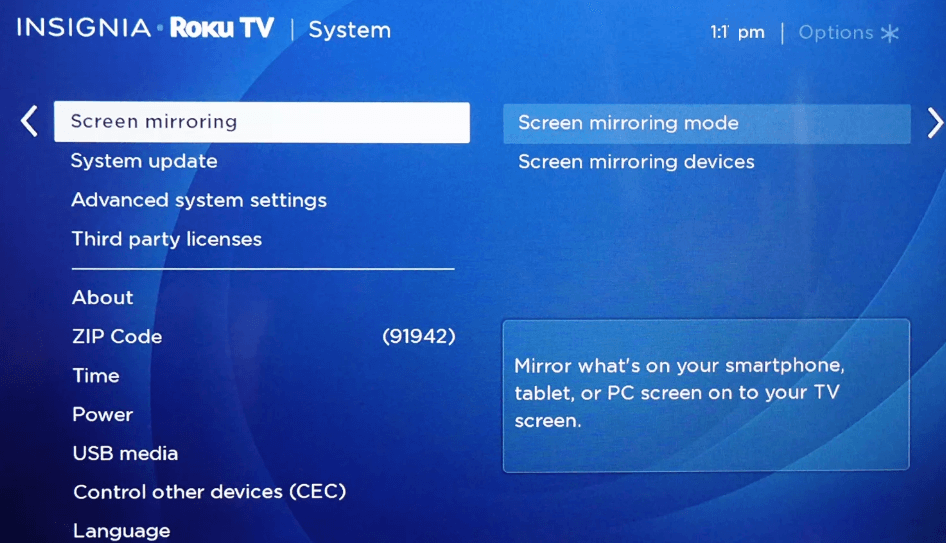 (4). On the next screen, choose between options like Prompt, Always Allow, and Never Allow.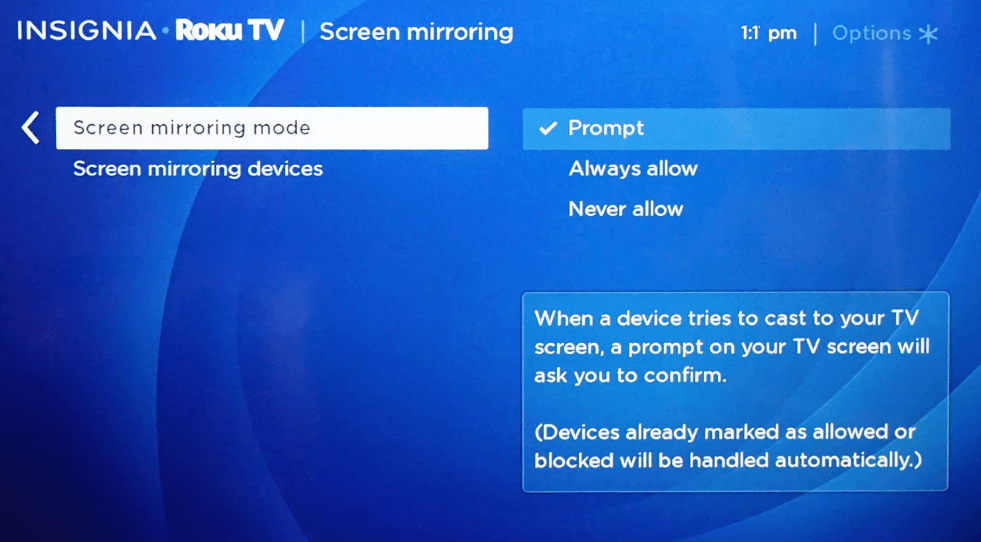 Steps to Screen Mirror Phone to Roku TV
(1). On your Android or iOS device, download Roku App from the respective app store.
(2). Launch it on your device after downloading. Roku app will search for the receiver and shows your Roku device name.
(3). If you have enabled Always, then the screen mirroring works instantly. Otherwise, click on the Prompt on Roku TV to start mirroring contents from your smartphone.
Note: In case if you have set Never Allow, then you should change it to Prompt or Always Allow.
Tip! With this method, you can screen mirror apps like Kodi, Mobdro, photos, web pages, videos, etc.
3. Screen Casting
Yet another way in which you can access more number of streaming channels without Roku jailbreak is by screencasting. Anyone would have come across this feature with select Android and iOS apps. The casting comes pre-installed with certain apps. Upon connecting the phone with the same WiFi as that of Roku will help you stream contents on the Roku TV. You will find screencasting on apps like YouTube, Netflix, HBO GO, HBO Now, Spotify, AllCast, and more.
Steps to Screen Cast from Phone to Roku TV
(1). Connect your smartphone (Android or iPhone) and Roku TV to the same WiFi network.
(2). On Roku, download a cast compatible app from Roku Channel Store.
(3). On your phone, download the same app from the respective app stores.
(4). Now, launch the app on your phone from the apps section.
Note: Make sure you have logged into the same account on Roku as well as your phone.
(5). Look for the Cast icon and click on it.
(6). Select the Roku TV name on the next screen.
(7). With this, your phone screen will be cast to Roku TV automatically.
Note: You can use your phone to play contents, control the playback, volume, stop casting and more.
4. Play on Roku
Yet another workaround for Roku jailbreaking is by using Play On Roku feature. It is available in the Roku Mobile app and can be carried out from Android and iOS device. With this method, you can view photos, videos, music, etc. from your phone on Roku TV. In other words, this method works if you want to cast your mobile contents.
Note: Although it seems similar to screen casting, it won't work with apps like YouTube, Kodi, etc.
Steps to Perform Play On Roku
(1). Launch Roku Mobile App on your Android or iOS device.
(2). Press the Photos+ icon located at the navigation bar from bottom of the screen.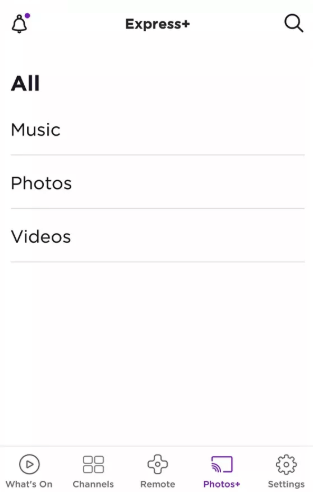 (3). Now, choose anything between Photos, Music, or Videos that you want to share from your phone to Roku.
(4). When prompted, allow access to the media library.
(5). Select the contents on the library and this will be screen shared to your Roku TV.
FYI! Play On Roku supports file formats like JPG, PNG, MP3, M4A, MP4, M4V, MOV.
5. Using Home Network
If you have a PC and want to share media contents from it to Roku TV, then you can try this method. This method involves the Roku Media Player app. It not only works on PC but also on media servers and USB. With this method, you can play photos, videos, music, etc., from the PC or media servers that are connected to the same home network. To proceed with this method, your Roku TV should have pre-installed with Roku Media Player app. Else get it from the Roku Channel Store. It is compatible with media servers like Plex, PlayOn, Twonky, Serviio, Windows Media Player, etc.
Steps to Play Media using Roku Media Player App on Roku TV
(1). Launch Media Player app on your Roku TV.
(2). On Media Type Selection screen, choose the media type between audio, video, image, etc,.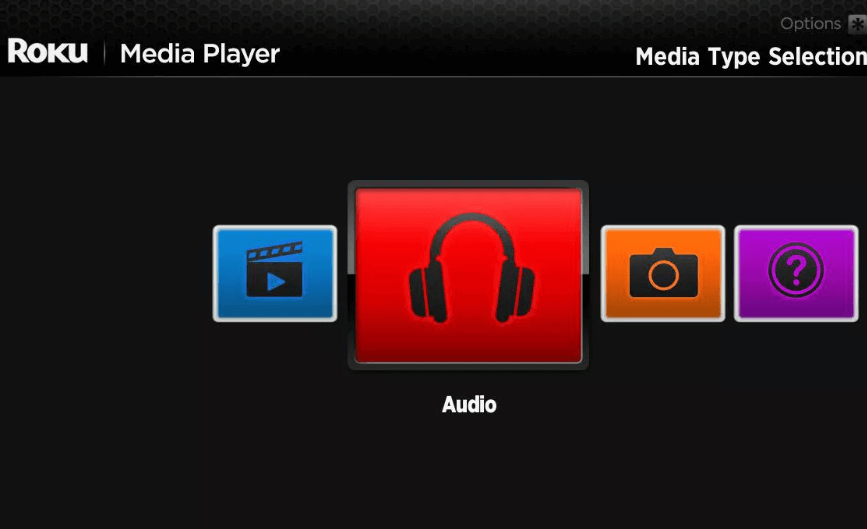 (3). Select the device from which you are about to play the media. For instance, Plex.
(4). Now, find the contents in the folders displayed.
Note: You will not find the unsupported file format by default.
(5). Hit OK or Play/Pause button on Roku TV remote. Press back button to stop the playback.
Note: If you want to play media from USB, then you should have the Roku player with USB source. For instance, you will find it on Roku TV, Roku 2, Roku 3, Roku 4 and Roku Ultra models. By connecting the USB, the Roku device detects it and prompt to access it.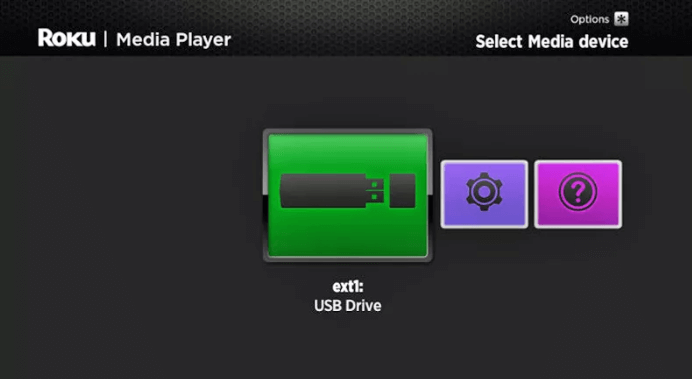 To do it manually play the USB contents, go to Roku Settings > select System > and choose USB media.
Our Opinion
So, it is clear that you have no possible way to jailbreak Roku stick or any Roku model. We hope this article has helped out with some alternative ways to take advantage of streaming more contents. Each method has its pros & cons and it is up to the users to choose the alternative methods.
Do you find this article interesting to deal with jailbreaking Roku? Let's hear your experience as comments. For more such articles, you may stay connected with our Facebook and Twitter pages.
Was this article helpful?