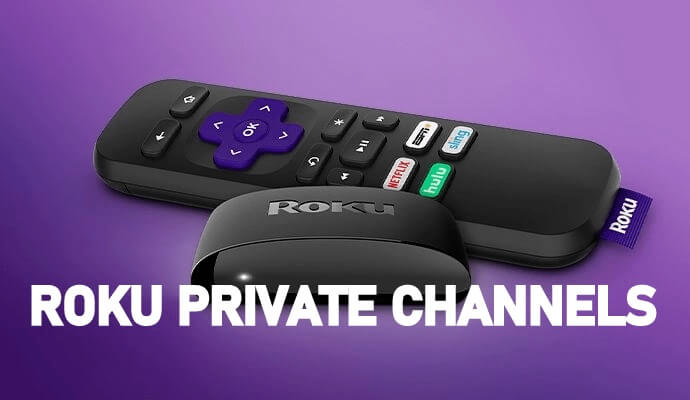 Roku needs no special introduction as it is a well-known streaming media player. It is the choice of millions as it replaced the traditional cable TV subscription. There is a Roku product for everyone ranging from Roku TV to Roku Stick and Roku Player. It has its own channel store with channels or apps under different categories. Users can stream HD and 4K contents with an uninterrupted internet connection. Although Roku is quite a budget-friendly media player, it has a limited number of official channels. In addition to the authorized channels, Roku also supports private channels. The article is all about the best Roku private channels and how to add them to your Roku device.
A Closer Look at Roku Private Channels
Roku private channels or otherwise called as non-certified channels. They are a part of the Roku channel store but it will be hidden. A channel can be private for various reasons. For instance, the channel may be under testing or beta mode, it may have illegal contents, or otherwise violates terms, geo-restrictions in countries like US, UK, etc and conditions of Roku. Such channels can be installed on Roku with a valid channel code. So, it will not be available when you browse the Roku Store using your remote. Despite this, Roku shows the warning message as given below and we recommend you to be cautious while installing a Roku private channel.
THIS IS A NON-CERTIFIED CHANNEL. Roku requires all channels to abide by Roku's terms and conditions, and to distribute only legal content. Roku does not test or review non-certified channels. By continuing, you acknowledge you are accessing a non-certified channel that may include content that is offensive or inappropriate for some audiences. Moreover, if Roku determines that this channel violates copyright, contains illegal content, or otherwise violates Roku's terms and conditions, then ROKU MAY REMOVE THIS CHANNEL WITHOUT PRIOR NOTICE AND YOUR ACCOUNT MAY BE BLOCKED FROM ADDING ANY OTHER NON-CERTIFIED CHANNELS.
Best Roku Private Channels with Secret Codes
These are the list of the best private channels on Roku from our database (2019 & 2020). Most of these apps are completely free to use except a few. The list also includes the secret codes along with the private channels for easy access.
Creature Cast (nowherebullet)
Daily Motion (Dailymotion)
Nowhere Bullet (nowherebullet)
iTunes Podcast Channel (ITPC)
The Nowhere TV (H9DWC)
Ace TV (acetv)
LodeRunner – LodeRunnerPreview)
The Odeon Theater (odeon)
Unofficial Twitch (TwitchTV)
Wilderness Channel (fl821095)
Weather Radar (radar)
Goats Live (GoatsLive)
Creature Cast (qp9lrr9)
Nowhere Tweet (V8MRS)
Relax TV (vrqhq)
Great Chefs (greatchefs)
Home Movies (HomeMovies)
Viki (vikiglobaltv)
Clikia (clikialive)
Anime Classic Radio One (AB2VB7)
Atomic TV (atomictv)
Suntrix (synctrixbeta)
Nowhere Vine (nowherevine)
Back From the Grave (BFTG)
Red Bull TV (REDBULLTV)
Picasa2 (PICASA2)
EuroRoku (296XJKP)
3D Crave (QHRD2DX)
Donkey Kong (DonkeyKong)
Super Stalker (STBEMU)
Bloomberg TV (BTVPLUS)
KOOL_TV (koolTVmn)
FreeJack TV (YQJ5B)
The Internet Archive (NMJS5)
VideoPodcast Player (vodcast)
RokuMovies – zb34ac)
Skitter TV (skittertv)
Techowns Tip: How to Install & Set Up IPTV on Roku in 2020
Add a Private Channel to Roku
Any private channel needs to be added manually on the Roku player. To add any private channels, you shall follow the procedure given below.
What do you need?
Roku account
Private Channel Code
(1). Open the browser on your PC and go to Roku official web page. (Roku.com)
(2). Select Sign in option from the top-right corner.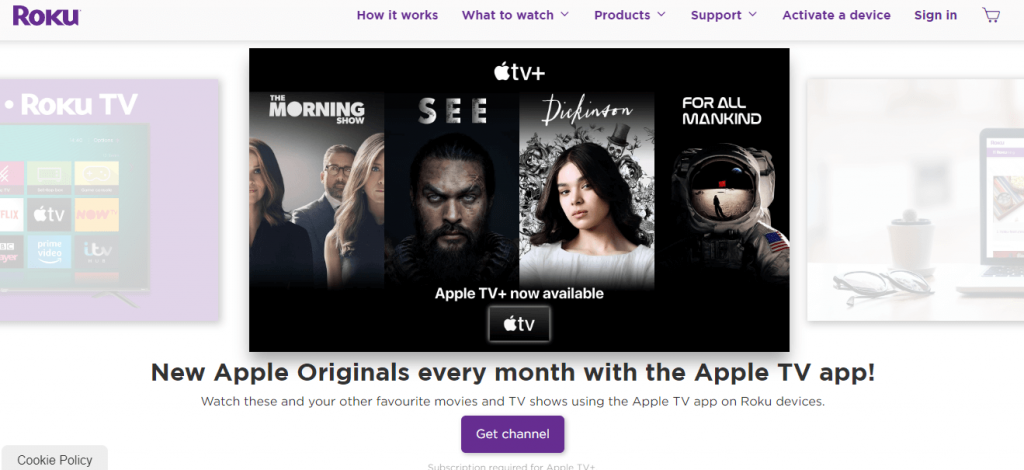 (3). Enter Email and Password, check-in reCaptcha and click Sign In button.
Note: If you don't have an account, click on Create Account button to create one.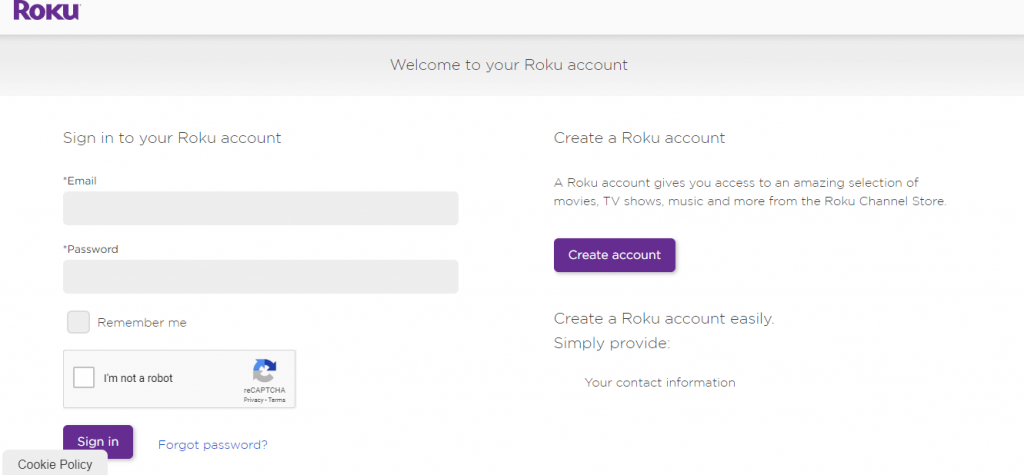 (4). Go to My Account page after signing into your Roku account.
(5). Select Add a Channel option under Manage Account.
(6). Provide the Channel code of a particular channel you want to add to Roku. For instance, entering acetv will install AceTV on Roku.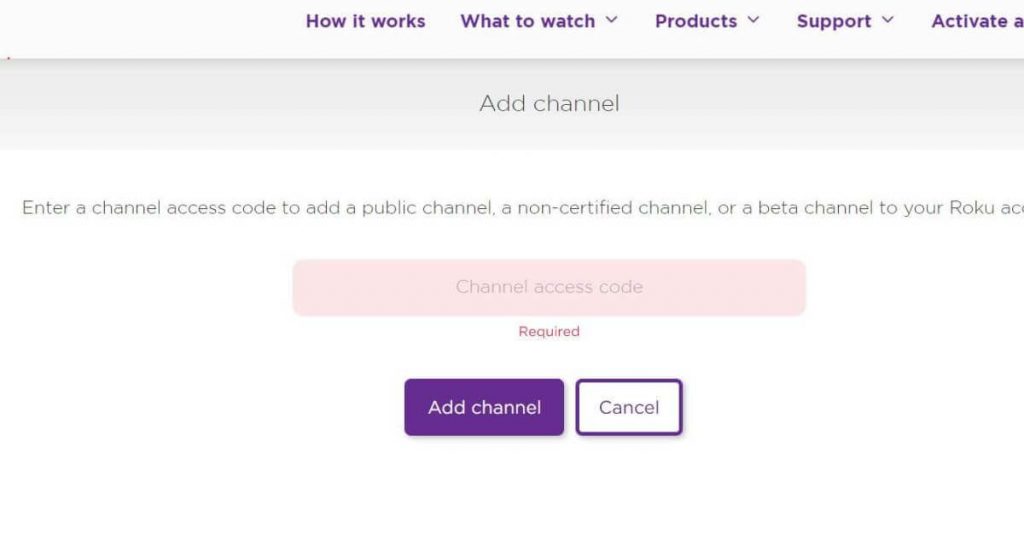 (7). Tap on Add Channel option on the app info page.
(8). When prompted, click on Yes, Add Channel to confirm installing it.
(9). Wait for a maximum of 24 hours to let Roku add the private channel. Go to Roku Home screen, scroll down to launch and access it.
Tip!
If you want to add a private channel instantly, do this
Go to Settings > System > System Update > Check now.
To Remove a Private Channel on Roku,
Select the channel from Roku Home screen, press * button and choose the option to remove it.
You may choose to add any of the private channels on Roku streaming stick and get more of entertainment.
Share us if we have left any other popular Roku private channel you came across in the comments. Stay connected with us on Twitter and Facebook page for more tech updates.
Was this article helpful?