Nowadays, most people are switching to media players from the streaming platforms. With the media player, you can stream movies, TV shows, music, music videos, photos, PVR, and Games. One of the popular and widely used media player is the Kodi. The best part of this media player is that it is built by community and free to use. To know more about the Kodi and its features, you can go through the guide.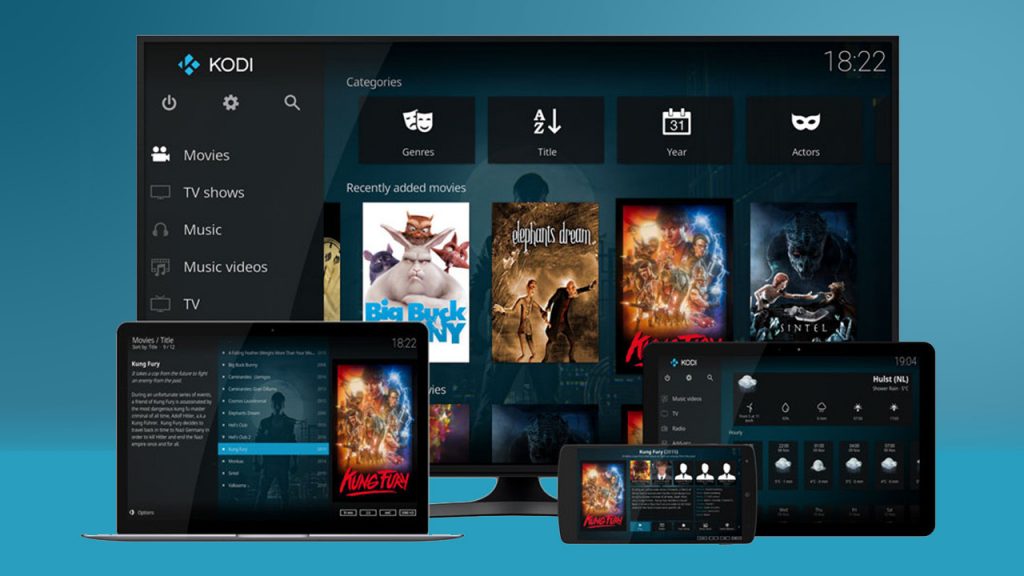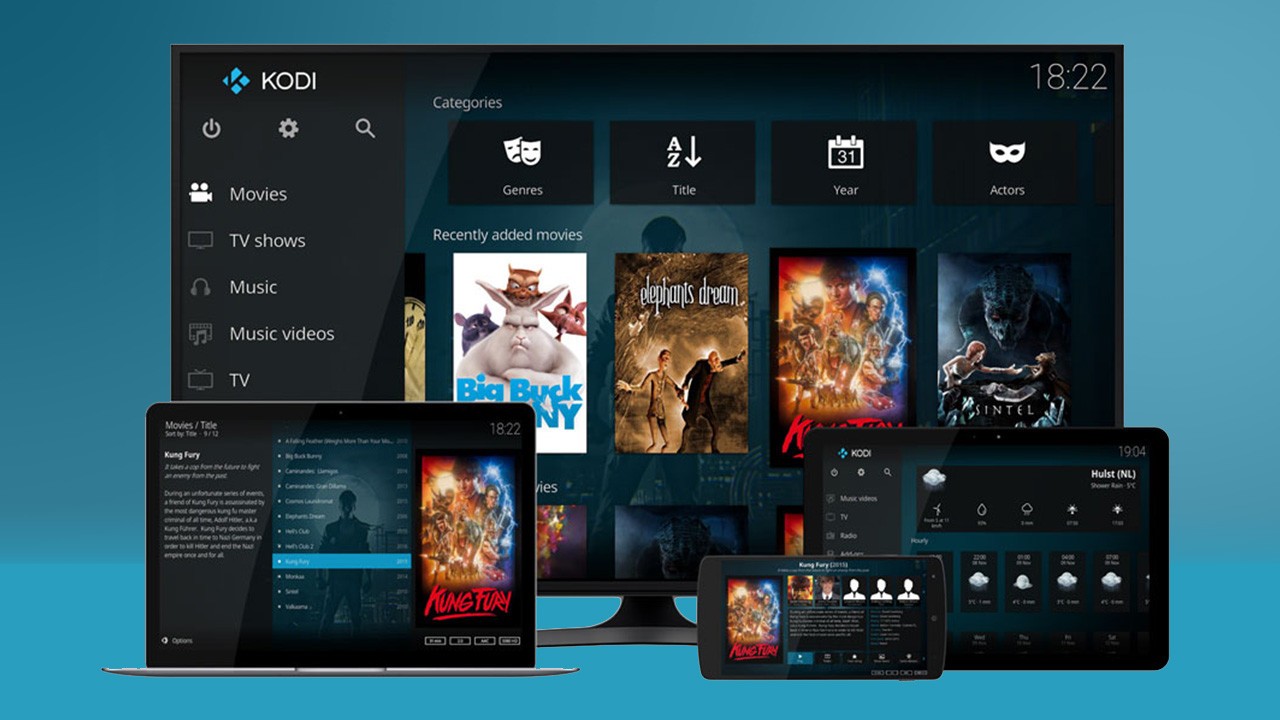 What is Kodi?
Kodi is free and open-source software that gives access to stream media content, including audio and videos. The software can be accessed on all platforms, including smartphones, laptops/desktops, tablets, streaming devices, and smart TVs.
Because of its open-source nature, anyone can access this app with ease. Instead of downloading various streaming apps, one can download/install Kodi to access all the streaming services from one place. Unlike Plex, Kodi will be modified and updated regularly by its developers. Since the beginning, various Kodi versions have been released with constant updates and features. The most stable version of Kodi (while writing this article) is 18.5 Leia.
Kodi Compatible Devices
When it comes to compatibility, Kodi is supported on almost every platform. The software can be easily downloaded and installed on Android, Windows, Mac, Linux, and Raspberry Pi.
Windows and Android users can download this app from either the official site or the built-in app store (Android – Google Play Store, Windows – Microsoft Store). Linux and Raspberry Pi users can access the installation guide provided on the website to download it. However, iOS users must jailbreak their iPad or iPhone before downloading this app.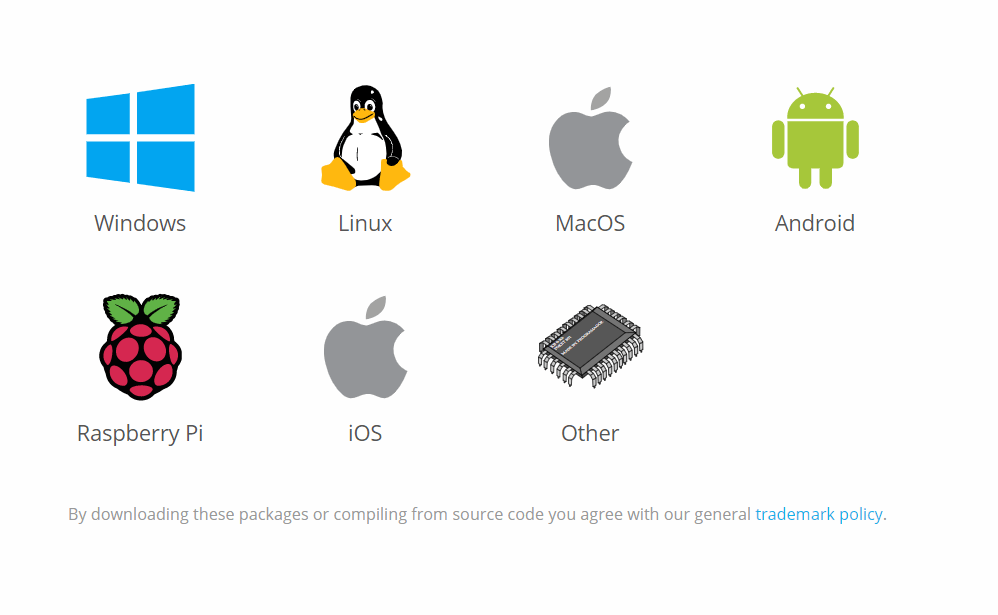 What you can watch on Kodi?
First of all, users must remember the fact that Kodi doesn't host or stream any content directly. You need to download addons for streaming the media. With Kodi add-ons, one can play all kinds of media files (videos, audio, and photos) and live TV content. In addition to those media files, it also lets you play games with the help of emulators. But the games are only supported on 18 Leia versions.
The main advantage of using Kodi media player is that once you import the media files, it will search the web automatically to display the metadata like trailers, actor's info, posters, and more. Importing locally stored files is a straightforward process. Just click the respective content type on the left-side panel and then select the file location. For example, to add pictures, select Pictures → Add Pictures → Browse → Select the Folder → OK → Enter a source name → Click OK.
Kodi Supported Devices
The official website of Kodi has a detailed installation guide for all operating systems. We have also prepared installation guides for all the platforms. With the help of these guides, you can set up Kodi on your device with ease. Here are the installation guides for
Android
iOS (iPhone/iPad)
Windows
Mac
Linux
Chromebook
Amazon Firestick/Fire TV
Android TV Box
Xbox One
Raspberry Pi
What are Kodi Addons?
Addons are nothing but the plugins that can be installed to extend the functionality of the software. These addons can be accessed within the Kodi app. There are tons of addons available to provide access to movies, TV shows, live TV, PPV events, and more. The software provides various addons through the official Kodi repo. But, there are tons of popular addons available through third-party or unofficial sources.
Usually, the addons come in zip format and they can be installed within a few minutes. While downloading third-party addons, users must enable unknown sources on their app. Go through the list of best Kodi addons (based on content) you must use on your Kodi.
| BEST KODI ADDONS | CONTENT |
| --- | --- |
| Shadow | TV shows & movies |
| The Crew | Multipurpose (Live TV, Sports, Kids, Movies) |
| TVOne | Live TV |
| Rising Tides | Sports |
| Kaito | Kids, Cartoon, Anime |
| YouTube | Music |
| DramaCool | Korean Drama |
What are Kodi Repositories?
Kodi Repository is the place where you can download the addons. The addons list in the repositories will be updated regularly. Instead of downloading addons separately, it is better to download the repository that contains plenty of your favourite addons. In each repository, the addons will be split into different categories for easier downloading. Just like addons, plenty of repositories are available on the internet. To make your job easier, we created a list of best Kodi repositories.
What is Kodi Skin?
The coolest feature of Kodi is that the users can customize the software according to their convenience. There are plenty of Kodi skins available to customize the appearance of Kodi. But these skins can be downloaded only from the third-party repositories. Our list of Best Kodi Skins will provide you with the latest and popular builds available on the internet.
What is Kodi Build?
Kodi Build is a great way to install everything with a single click. Instead of downloading addons, skins and EPG separately, users can download builds to access all the aforementioned things. It also lets you customize the appearance of the app. The only thing you have to do is to select the build that has all your favourite addons. By installing them, you can stream movies, TV shows and other contents in a quick and sufficient manner. We suggest you check out our list of Best Kodi builds to pick the right one.
What is Kodi EPG?
Kodi EPG or Electronic Program Guide is a user-guide that works with live TV addons that you installed on the Kodi. It presents a user-friendly interface to check what program is currently playing along with the upcoming programs.
Is Kodi Legal?
The answer is Yes. The Kodi is 100% is legal to download and use. Kodi is a just media player that lets you stream your media files. However, it will become illegal once you download third-party addons for streaming illegal or copyrighted contents. So we advise you to download the addons that are legally available in the Kodi repository.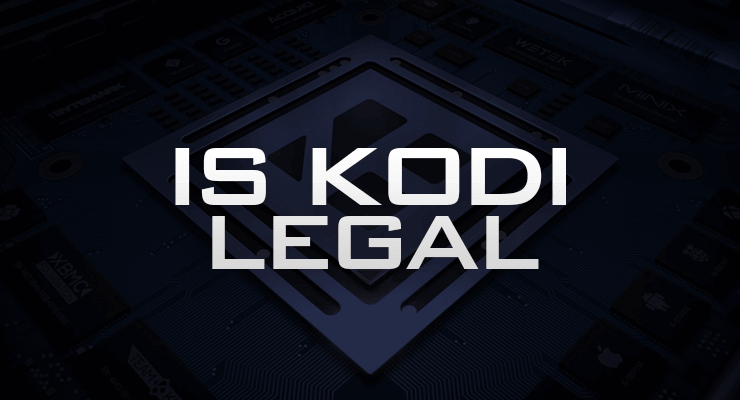 Is Kodi Free?
Yes. Kodi media software is completely free. All the resources including addons, builds, videos and photos can be accessed without any fee. However, some of the addons like Netflix, Prime Video, PlayStation Vue and much more may require a valid subscription to work.
Is Kodi Safe?
Kodi application is completely safe and it will not cause any trouble to the users. However, if you stream the copyrighted contents, it becomes unsafe. While streaming media contents, your activities will be monitored by the ISP and government agencies. Once you are caught streaming copyrighted contents, you will have to face some legal problems from the copyright holders.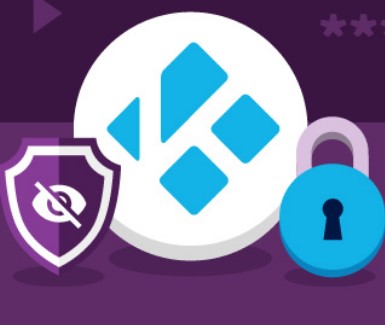 Can We Use Kodi with VPN?
Yes. You can use Kodi with the VPN. Most users try to access the geo-restricted content, which is unavailable in their regions. To overcome this limitation you can use VPN to stream. In addition, it hides your IP address and prevents the hackers from accessing your data. We recommed some VPNs to use to stream the geo-restricted content on Kodi.
Also, note that Kodi normally works fine without using the VPN.
What to do When Kodi is Not Working fine?
On certain occasions, Kodi may not work fine due to certain issues, like app crashing, freezing, failed to connect, buffering, black screen, unable to install addons or stream the content, etc., Therefore, you must follow the common troubleshooting methods to fix the issues.
Restart Router – If the Kodi app is not loading the content, check the internet connection. If the internet speed is sluggish, the app stops loading on your device. Therefore, you must restart your router to fix the internet issue.
Restart Kodi & device – If the kodi apps keeps crashing while opening, or streaming a video, restart the Kodi app and the device as well to fix.
Clear Kodi cache – Sometimes, the app may not perform well if it has storage issues. Clearing the cache enables the device to function smoothly without intervention.
Checking Repo URL – If you aren't able to connect to the repository, check whether the Repo URL you have used is correct.
Connecting Kodi to VPN – There are times, where you can't be able to access the geo-restricted content. Using the VPN will help you to access the content easily.
Update Kodi – If the Kodi device is crashing for a long time, update the Kodi app to the latest version so that the issue will resolved.
Update device – Updating the device to the latest version, can enable the Kodi app work fine, when it is compatible to the device.
Reset Kodi – Reset Kodi to the default factory settings, if none of the troubleshooting methods works out.
Alternatives
Even though Kodi is a popular media tool, it is not the only media service. There are plenty of media software's available with advanced streaming features and an enhanced user-friendly interface. Here is the list of apps that you can consider as an alternative for Kodi
Stremio
Stremio is one of the best alternatives to the Kodi app. Like Kodi, you can use the Steam on more devices such as Steam Deck, Android TV, iOS, Android, Linux, macOS, and Windows.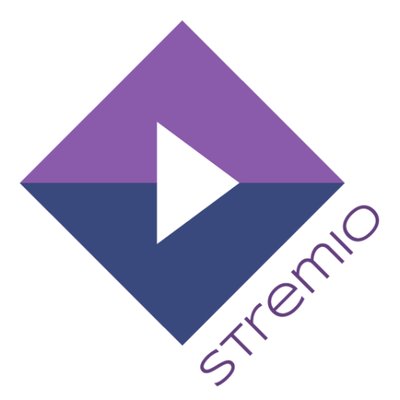 Plex
Unlike Stremio and Kodi, Plex supports on multiple devices such as Smart TV, streaming devices, and more. With Plex, you can watch over 50,000 titles and 250 live TV channels.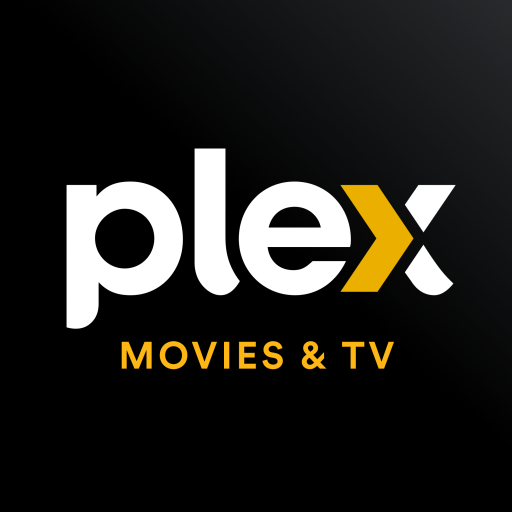 Emby
Emby is one of the unique media player. It has Parental controls, where you can monitor your Children and their sessions remotely. For premier features, you must subscribe to the Emby Premiere.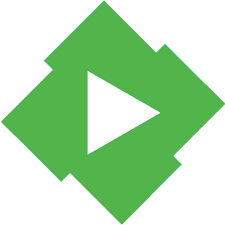 If you want more alternatives, then check out our dedicated article on best Kodi alternatives.
Is Kodi Worth Using?
Yes. Compare to other streaming players, Kodi is worth using on more factors. Kodi is free to use and has a simple interface. In addition, you can stream all types of content. If you are switching to media player for the first time, you must try using the Kodi software.
Was this article helpful?