Kodi and Plex aren't the only media servers available in the market. When you dig a little deeper on the internet, you will come across Emby. It is gaining popularity as it offers little more advanced features than its rivals. Eventually, Emby is also considered to be the best alternative of Kodi as well as Plex.
Fetching or accessing all your personal media files are no longer seen as a hassle with media server like Plex. You shall effortlessly manage anything together from one place from anywhere at any time. Looking forward to more useful information about Emby? Then you may just get down the below section.
An Overview
Emby formally known as Media Browser is a cross-platform supported media server tool. Like Kodi and Plex, it is most often used to manage media files like photos, videos, music, etc. It is available for free and works based on the client-server framework. Emby will convert the media to let the users stream or access them from any of the Emby compatible devices.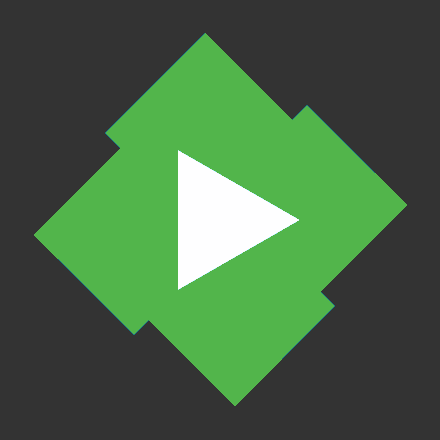 The media file will be organized elegantly for presentations. With the web-based tools, you can edit the artwork, metadata, images, etc. Emby will change the look of your entire media library. Other than organizing the media, its users can let enjoy streaming live TV on any device. Emby supports managing your entire library of DVR recordings.
It features parental controls and so you can restrict specific contents for your children, set time limit, create access schedules, etc. You can also remote control the kid's sessions as well. Emby app is built-in with cast feature and you can send media like video, music, live TV to Chromecast TV and stream them on the big screen.
Emby supports sync personal media to phone and can be accessed offline. In addition to this, you can also sync your media to the cloud for backing up and archiving.
How much is Emby?
Emby is available as a free version while it lets you browse the media collections. However, playback requires an in-app purchase. Unlock Playback and Emby Premiere are the two different subscription packages available. Buy Unlock Playback at $4.99/month or pay $54/year. You can otherwise choose Emby Premiere that costs $6.99/month.
Emby Compatible Devices
Emby is available as a media server as well as application. Take a look at the devices it is available from below.
Emby Media Server – Compatible Devices


Emby is available as a media server for the following devices
Windows
Linux
Mac
NAS Devices
Nvidia Shield
FreeBSD
Docker
Emby App Compatible Devices


Download Emby app on any of the platforms listed below.
Android
Windows PC
Windows Phone
Android TV
iOS
Nvidia Shield TV
Windows Media Center
LG Smart TV
Samsung TV
PS 3 & PS 4
Kodi
Emby Connect
Emby Connect, a free service available on Emby app. Never deal with IP address anymore. All you need is to just sign in from Emby app and start playing your personal media anywhere even while away from home.
Emby Premiere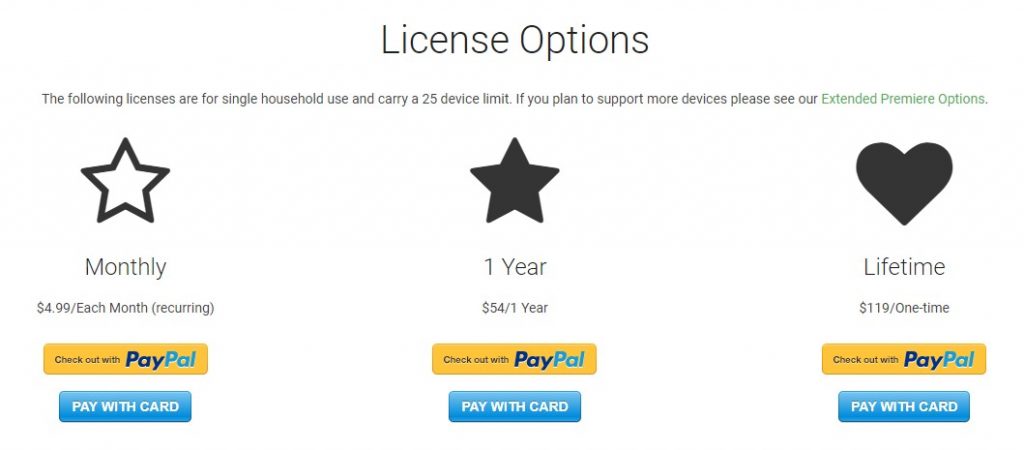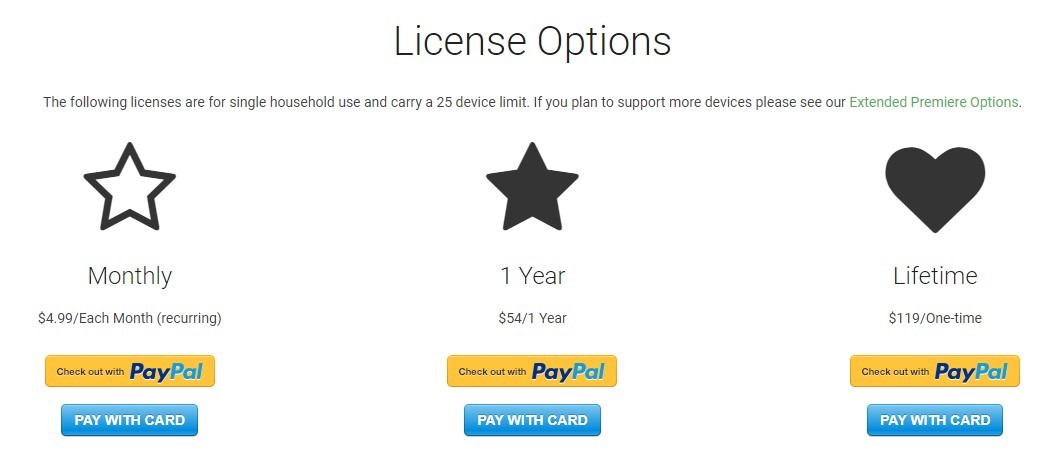 Enhancing your personal media experience is a way easier with Emby Premiere, a premium version. There are lots of advanced features available with this subscription and that includes
Emby DVR – Schedule series or individual recording.
Cloud Sync – Sync media to convert, backup, and archive.
Free Apps – Get access to Emby on different devices like Android, iOS.
Smart Home – Control Emby app over Amazon Echo or Google Home.
Podcasts – Access video and audio podcasts on PodCasts channel.
Emby Theatre – Transcodes media and render it.
Backup & Restore – Backup & restore server configuration.
Cover Art – Choose from 30 styles and overlays to create fun cover art.
Folder Sync – Sync media to folders/hard drives and store in different resolution.
Cinema Mode – Get access to a trailer, custom intro, and more
Offline Media – Download media to access it on a smartphone in offline.
Plugins
The most important feature of Emby app is its support for plugins. It supports both official and third-party plugins just like Kodi and Plex. The plugins available for Emby are created by the community of users to enhance the core functionality of the media server.
Unlike rivals, Emby doesn't supports an extensive collection of third-party plugins. Click on the Plugins tab to view the list of installed plugins. To configure, just click on the dot menu on any plugin.
Popular Plugins of Emby
Get access to the vast library of popular plugins from the Plugin catalogue.
Trailer – Stream any internet trailers
Cover Art – Media images will be enhanced
GameBrowser – Emby will add game support
Trakt – Get integration to trakt service
Slack – a Communication tool
PlayOn – Sorts the contents into a folder
IPTV – Access IPTV streams from the biggest collection
Auto Box Set – Create movie collections automatically
How to Download & Install Emby?
In order to access the Emby app, you must firstly download Emby server. Look above to find out the devices in which you can install Emby server from Emby Server Compatible Devices section.
(1) Open the browser and then visit the Emby official web page on your device. For instance, a Windows PC.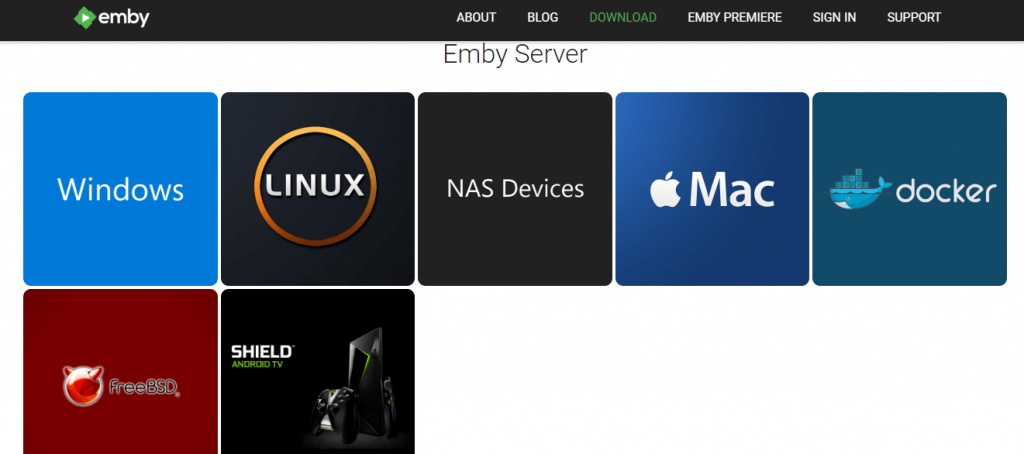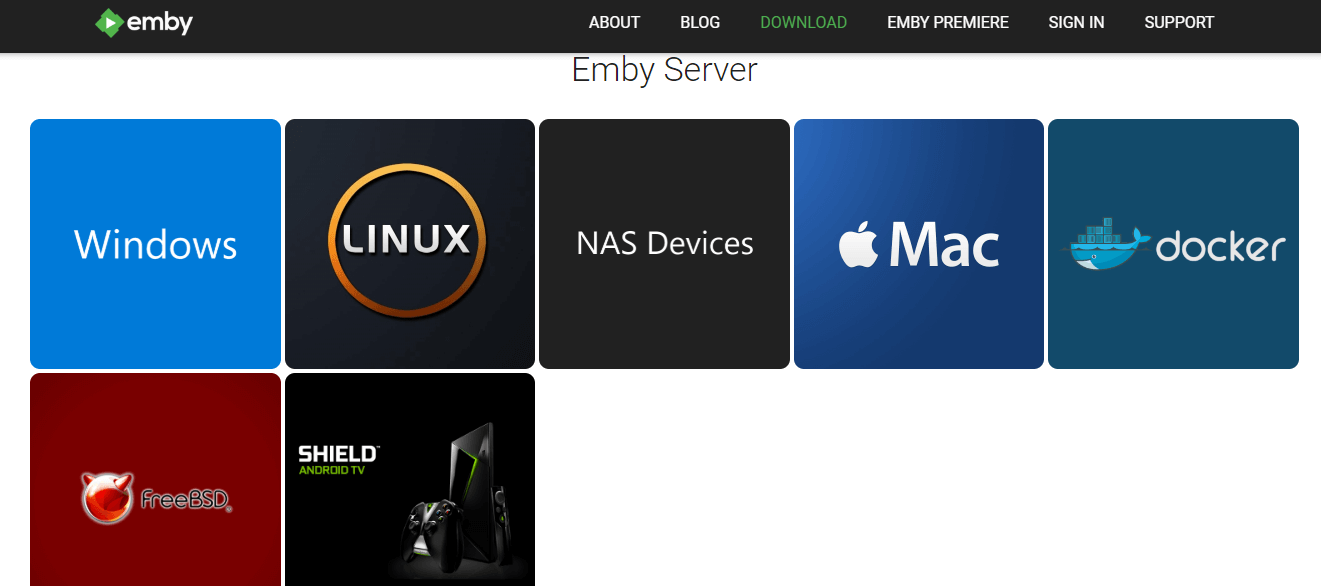 (2) Click on Download Emby Server to download it.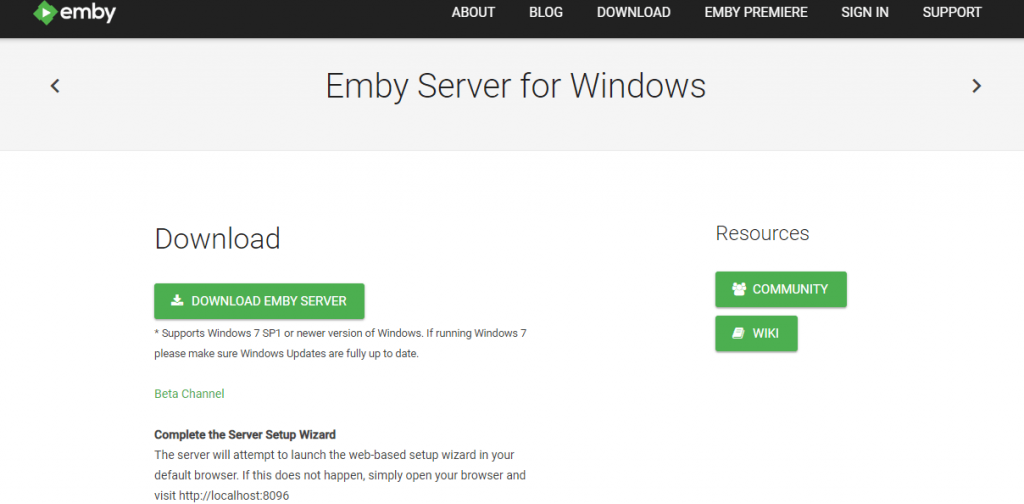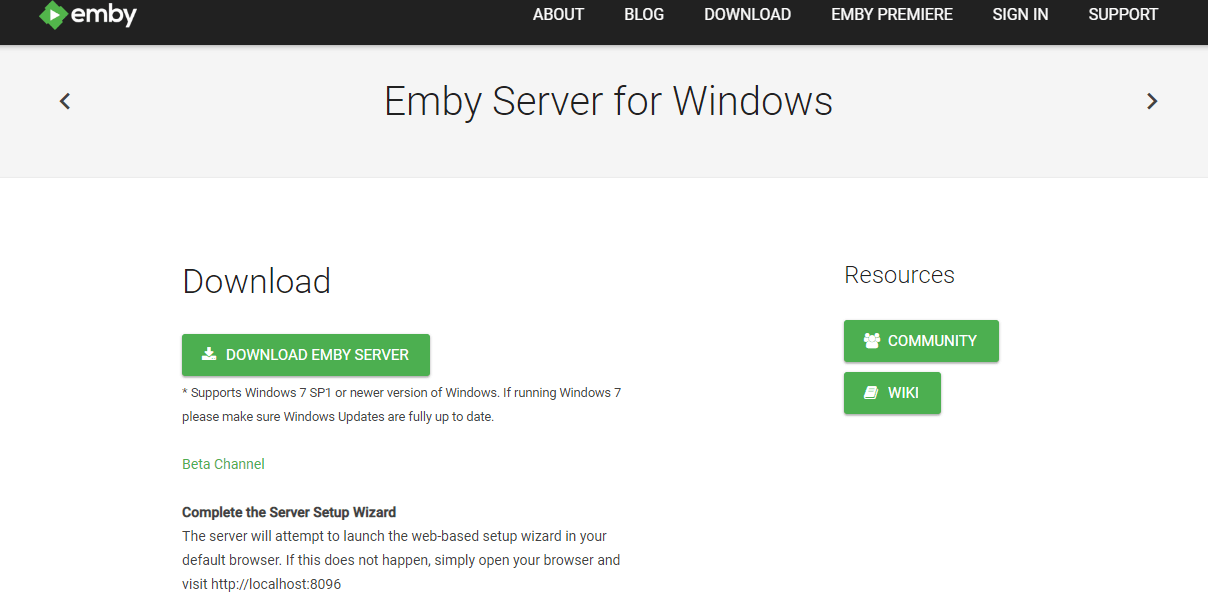 (3) Double-click to launch the Emby server on your device.
(4) If you are about to download the Emby app, then you should have any of the devices as listed under Emby App Compatible Devices section.
(5) Launch the app store on your device. For example, Android.
(6) Search for Emby and click Download/Install button from the app info page.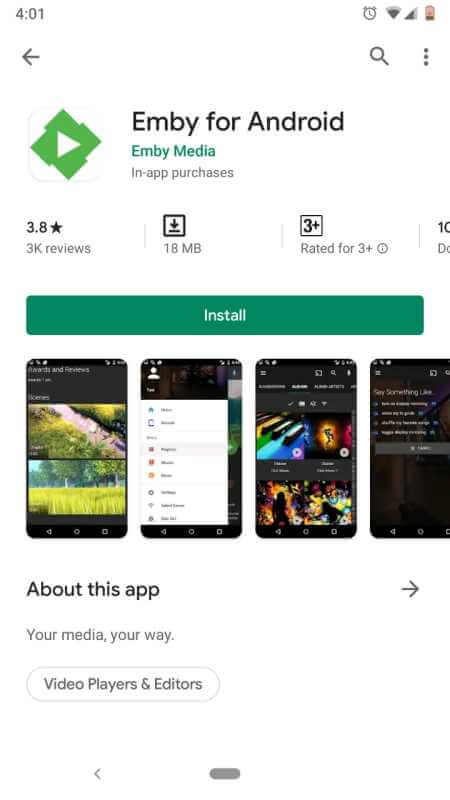 (7) After the installation, open Emby app and sign in to access your media.
What is the downside of Emby?
No apps are perfect and so is the Emby app. There are few downsides any Emby users will face and are as follows.
To sync and access all your media contents, you must definitely buy Emby in-app purchase. Only then, the users can sync contents, watch offline, access DVR, browse podcasts, and more.
Emby is unlike Kodi or Plex in terms of the userbase. It is currently emerging to become popular. So, there are only a smaller number of add-ons or plugins support available on Emby.
Our Opinion
Emby will work for those who love accessing DVR recording and constantly stream live TV contents. The developers are constantly adding new contents and features every now and then. Emby still has a long way to go when compared with Kodi or Plex. It is a powerful media server if you opt to use it with a VPN service. With this, you can access geo-restricted contents using Emby app.
Frequently Asked Questions
Is VPN a must to access Emby?
Yes. With a VPN, you can not only take advantage of region-specific contents but also the third-party plugins.
Is Emby open-source?
Yes. Emby is an open-source media server. So, the users can inspect the source code and create plugins.
Does Emby offer Kodi Addon?
Yes. Emby has a Kodi add-on version. Its users can access the Emby contents in the Kodi libraries.
Does Emby supports DLNA devices?
Yes. Emby will automatically detect the DLNA devices connected to the same network as that of Emby server. With this, you can share contents, remote control, etc.
Stay connect with us on Twitter and Facebook for more updates.
Was this article helpful?