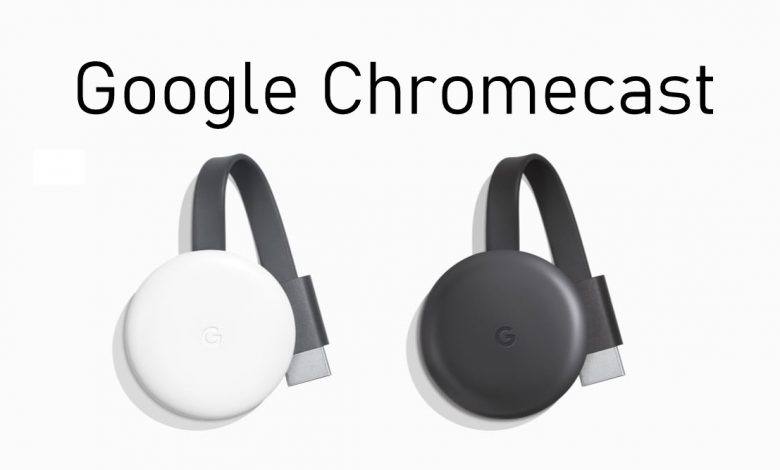 For those who like to cut down the cable TV/satellite TV connection, you will find lots of better alternatives in the market. Google Chromecast is definitely a never-miss home entertainment tool for anyone who loves streaming TV contents over the internet connection. You are at the right place if you want to know everything about Google Chromecast in detail.
An Overview on Google Chromecast
Chromecast is a very own digital media player by Google. It is designed to be quite affordable and targeted towards the entertainment junkies. The latest version of Chromecast resembles more or less similar to the dongle and it lets you wirelessly stream media contents on the TV. There is no monthly fees or subscription charges you need to pay while using Chromecast. Make a one-time payment while purchasing it and start using it for free.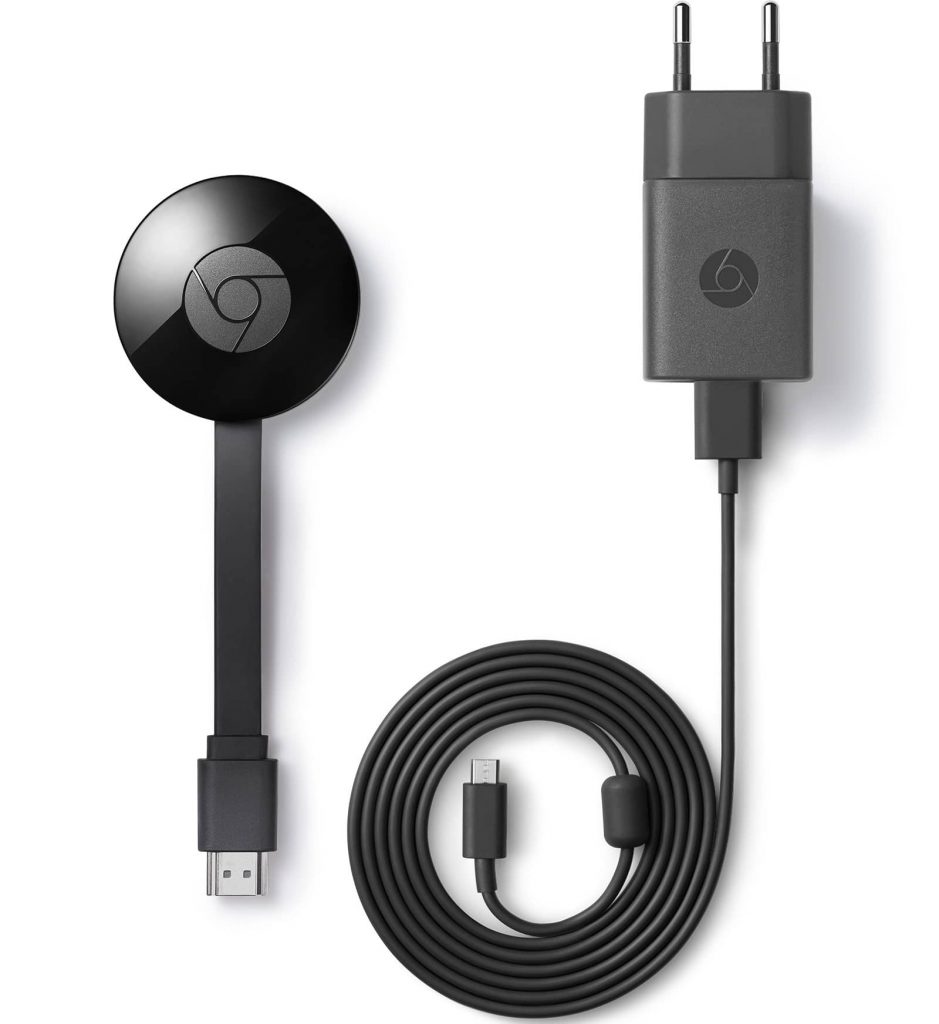 It is ultra-portable and is based on the plug and play technique. i.e., Just connect Chromecast dongle into the standard HDMI port of any smart TV at first. Upon connecting its cable to the power outlet, you can start accessing it on the HD TV. 
Chromecast is unlike other streaming players as it neither has a native user-interface nor a remote controller. For instance, Firestick or Roku has their own interface, dedicated remote and its users can access the respective apps stores. However, Chromecast users should essentially rely on devices like Android/iOS or PC with Chrome browser to stream videos. Those external devices will even work as a dedicated TV remote and you can control the media playback effortlessly.
Chromecast Variants, Design & Features
Google Chromecast is available as different variants. The first-gen Chromecast model looks like the USB drive with an HDMI plug built into its body. It is a regular Chromecast with 2 GB of device space and supports broadcasting contents up to 1080p.
Second-gen model is a modified version of first-gen in terms of design. This model of Chromecast body resembles a disc shape and has only 256 MB of storage. It has a flexible cable that can be attached to the HDMI port of the TV. Currently, the first and second-generation models were discontinued.
At present, Chromecast third generation is the entry-level model and it cost $35. It can stream 1080p videos at 60fps. Chromecast Ultra is yet another model and that cost $69. For double the price of Chromecast, the ultra-model supports videos in 4k ultra HD and HDR quality.
What's the difference between Chromecast & Chromecast Ultra?
The Ultra model supports an Ethernet connection as well as Wi-Fi while the regular model supports only Wi-Fi. Besides this, both Chromecast and Chromecast Ultra support the streaming of the same contents in 1080p. The ultra-model additionally supports playing 4K HDR contents.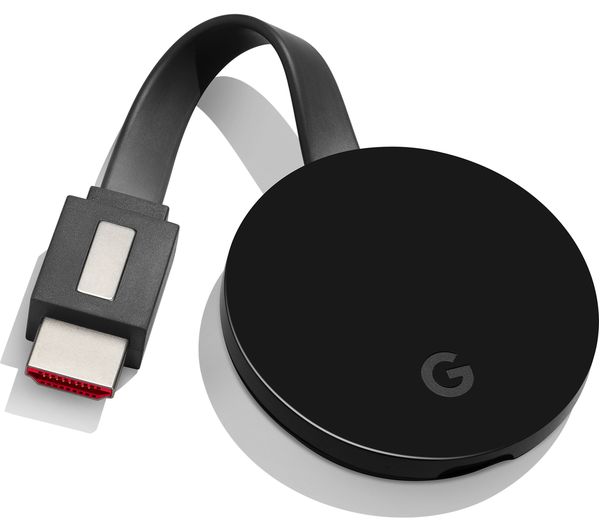 If you have HDTV that supports playing 4K videos, then you may choose Chromecast Ultra else to buy Chromecast to stream videos in 720p and 1080p.
Things Needed to Make Google Chromecast Work on TV
First and foremost, you should have a stable internet or Wi-Fi connection.
A smart TV or HDTV with one or more HDMI input port.
Chromecast isn't standalone. So, anyone needs to depend on some external device like Android/iOS phone/tablet.
Alternatively, you can even use a desktop or laptop with latest Chrome web browser installed.
Finally, connect your Chromecast and smartphone or PC into the same Wi-Fi connection.
How Google Chromecast Works?
Chromecast is an external media player and looks like a dongle. Initially, you should plug it into the HDMI port of the TV and connect it into the power cord. You can stream media contents on your HDTV with the help of any cast-compatible apps on your phone or PC. In other words, you can screen mirror your contents to the big screen with Chromecast when it is connected to the same Wi-Fi as that of your phone/PC. Since it doesn't have a remote, use the phone or PC connected to Chromecast as a remote to control the media playback effortlessly.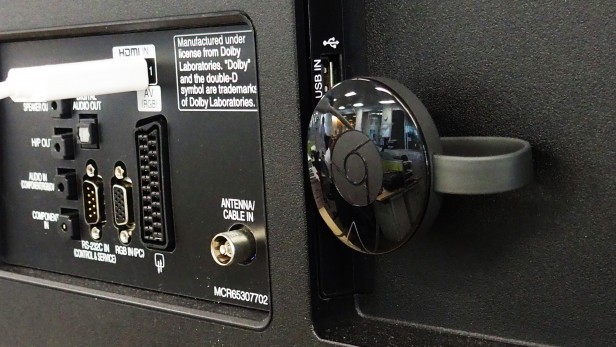 Setting up your new Chromecast
Android or iOS smartphone with Google Home app is the primary requirement to setup Chromecast dongle.
1. Connect the Chromecast device into the HDMI input port of the smart TV. (Note down the port number)
2. Plugin the power cable into the power outlet.
3. Use the remote to change the TV input into which Chromecast is connected.
4. Open Google Home app on your Android/ iOS smartphone. In case if you don't have, then get it from Google Play Store/ App Store respectively.
5. Launch Google Home app on your phone. Click Accept option to agree to the terms and conditions.
6. Turn on the Wi-Fi to let your device scan for the available devices.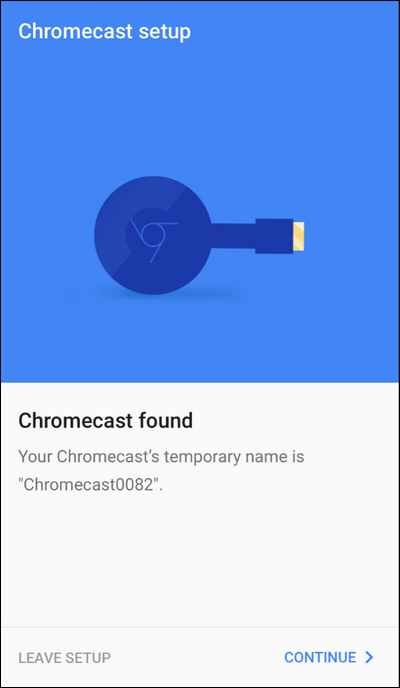 7. When Chromecast is found, click Continue button to setup it.
8. Now, Google Home and Chromecast TV will show a code. If both seem to be same, tap I See it button.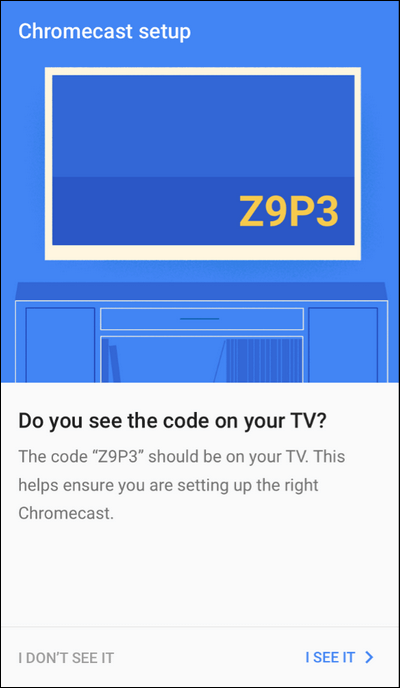 9. Provide a name for the device and click on Continue.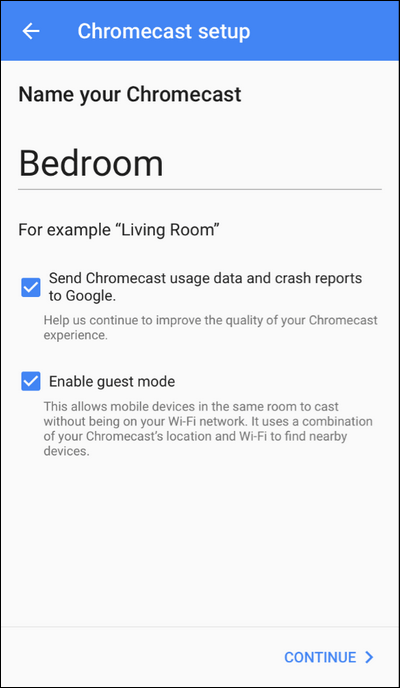 Setting up new Chromecast is that simple. With this, you can start casting media from handheld to TV.
How to Resolve Problems when you are unable to set up Chromecast?
When you are unable to set up Chromecast, then check for the following.
1. Go to Settings > select Wi-Fi > check if your phone and TV are connected to the same Wi-Fi.
2. Similarly, select Settings > click Bluetooth > Ensure the Bluetooth option is turned On.
3. On Settings > click Wi-Fi to connect Chromecast to open Wi-Fi.
What can you stream on Chromecast TV?
Upon connecting Chromecast to TV, you can cast almost any media. With the help of cast enabled apps from Android/iOS device, you can screen mirror almost anything from TV shows, series, and movies.
Apart from videos, you can stream music or podcasts from popular services on TV. If you have Chrome browser on PC, then you can cast tab with one-click to the Chromecast enabled TV.
List of Cast Enabled Apps & Services
There are lots of streaming apps and services that are updated with cast feature. It includes
NOW TV
Crunchyroll
Google Play Movies
Emby
Crackle
Popcornflix
Google Play Music
Spotify
Deezer
Sound Cloud
Radiogram
My Tuner Radio
Gaana
Wynk Music
TIDAL
Pocket Casts
ES File Explorer
Facebook
Hungama Play
Twitch
What can I do other than Streaming Videos on Google Chromecast?
Chromecast not only lets you cast video files like movie and TV shows. It supports accessing the local media files such as photos stored on your phone. So, you cast your pictures to the big screen with a cast compatible photography app. Other than this, you can use apps like AllCast, LocalCast, etc, to screencast your local media files to HDTV.
How to Cast from Android/iOS?
If you have any cast compatible Android or iOS app, then follow the instructions to cast any media to Chromecast TV.
1. Launch any cast-compatible app on your Android or iOS handheld. For instance, Netflix.
2. Look for the Cast icon on the home screen of the app. It will usually be available at the top.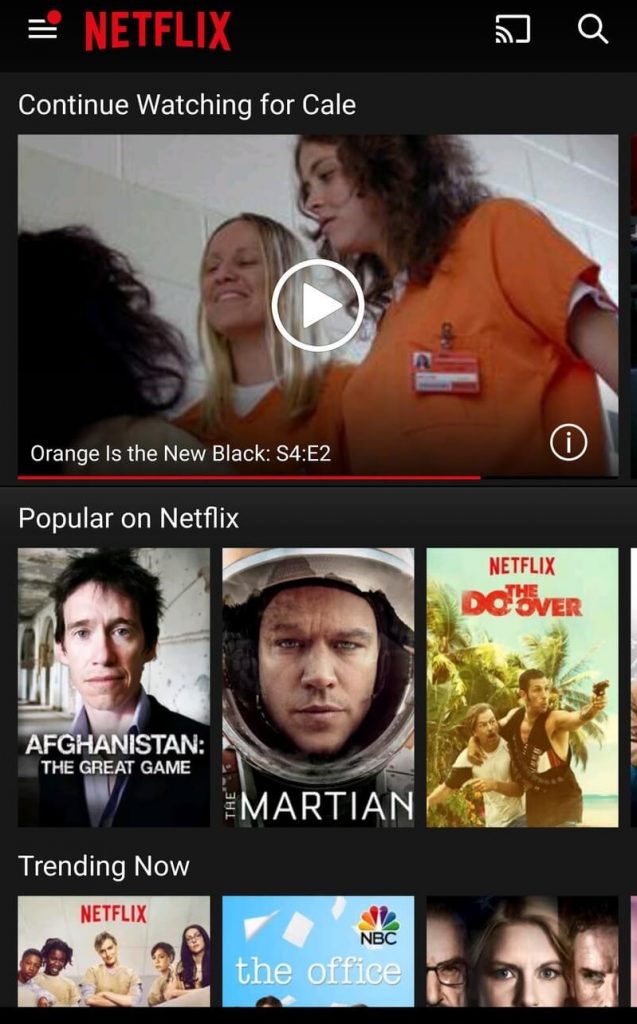 3. Click on it and then choose Chromecast TV name on the pop-up.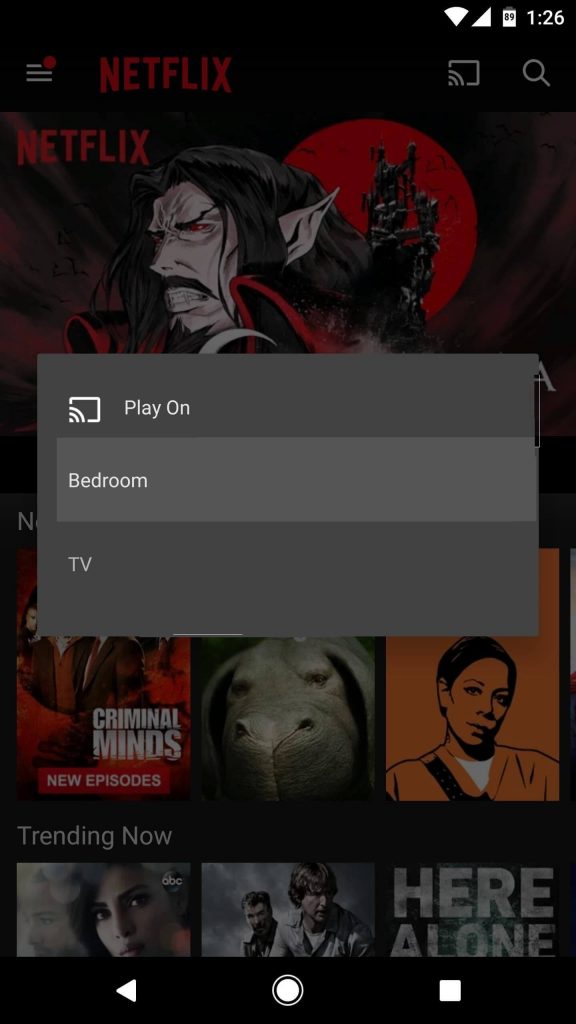 Note: Make sure you have connected your smartphone and Chromecast to same Wi-Fi.
4. When connected, you should tap on any video or media to play on your phone and the same will be screencast to Chromecast TV.
How to Cast from Chrome Browser
If you have a Chrome browser, you can cast anything to Chromecast TV.
1. Click to launch the Chrome web browser on your PC.
2. Open any official online streaming service. For instance, Netflix.
3. Right-click on the screen to choose Cast option.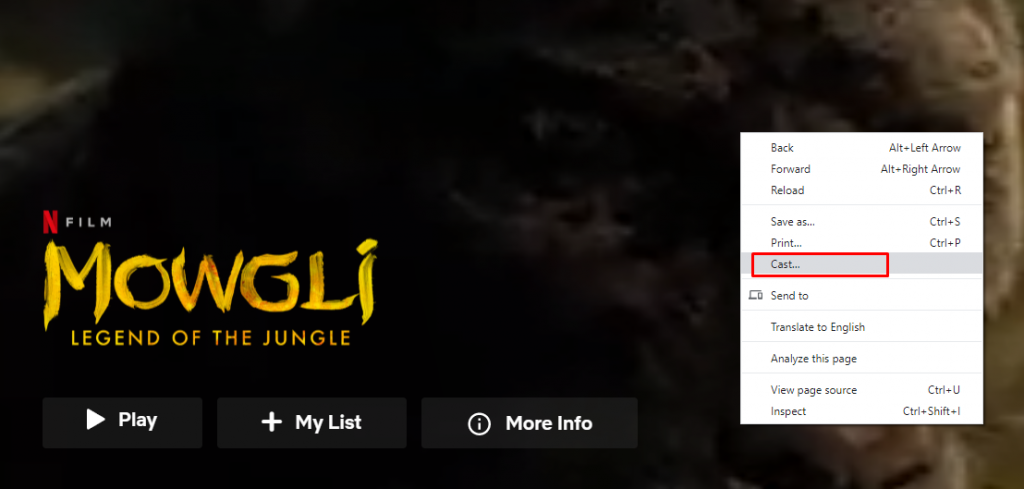 4. On the Cast tab, choose the Chromecast device name.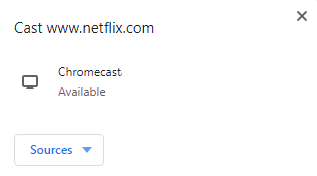 5. Further, click the Sources drop-down menu to select Cast tab option.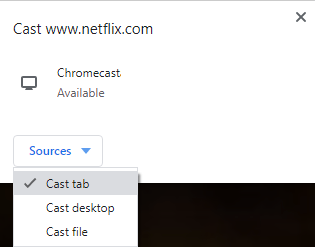 6. Now, tap on any video to play on your desktop and the same will be screen mirrored to the TV.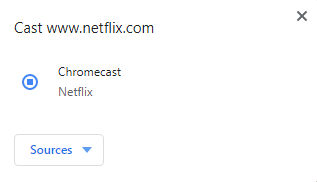 7. If your PC and Chromecast is connected to the same Wi-Fi, then the video will cast automatically to TV.
Our Opinion
Google Chromecast is definitely the best of media player. It works great for those who don't want to pay for cable TV. Even if you love mirroring your smartphone screen/Chrome browser screen to TV, you can opt for Chromecast. Above all, it is an affordable player and supports screen casting almost of the media files.
Frequently Asked Questions about Google Chromecast
Does Google Chromecast support Guest Mode?
Yes. Chromecast works well even for the guests. Just turn on the guest mode in the Chromecast settings and let anyone having access to your Wi-Fi to cast media to HDTV. Make sure your guest device is within 25 feet from Chromecast. Else, the user should enter the four-digit pin shown on the TV into the app settings on their device.
Is it possible to use Chromecast outside the home?
Yes. Chromecast is small and portable. So, you can easily carry it anywhere and access it on any TV. Ensure you have a portable Wi-Fi and plug it into the Ethernet port. Now, plug in the Chromecast to TV and set up your device to start casting media.
Does Chromecast support Google Assistant?
Yes. Chromecast supports Google Assistant and you can voice control the media playback. Link your Chromecast TV with Google Home app and say "Ok, Google", Play (media file name) from (streaming player name). 
Are there any better alternatives to Chromecast?
Yes. If you want to control payback using remote or look for a user-interface, then there are few alternatives. You may try Roku that cost $30 or buy Apple TV at $150 to stream your favourite media contents on the HDTV.
Useful links:
Share your thoughts about Google Chromecast in the comment section below. Stay connected with us on Facebook and Twitter.